This compilation of the best gluten-free restaurants in Dallas, Texas, is for anyone with celiac disease and planning to travel to this lively city. These places dole out delish dishes that will please both your taste buds and stomach.
Some are health food restaurants with specialized gluten-free facilities, which promise zero gluten cross-contamination. But I also include conventional dining venues with a fair assortment of gluten-free dishes. You can even find places with terrific entertainment options!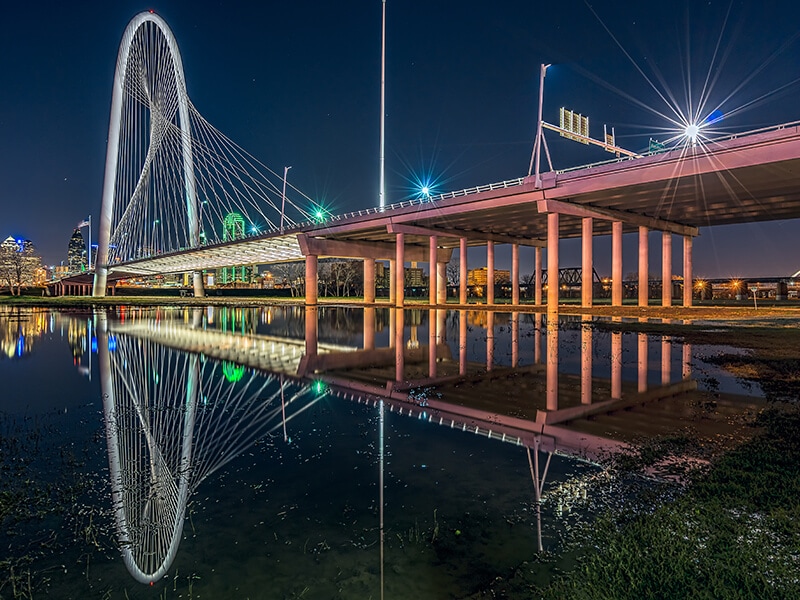 Top Restaurant Picks To Go Gluten-Free In Dallas
Whether you're hungry for breakfast, lunch, dinner, or leisurely weekend brunch, these eateries will give you a whale of a time.
Company Cafe & Bar
Flower Child – Dallas
HG Sply Co. – Dallas
The Cheesecake Factory – Dallas
Campisi's – Dallas
Hat Creek Burger Co. – Dallas
Taverna – Dallas
Terry Black's Barbecue – Dallas
Asian Mint – Dallas
Grub Burger Bar – Dallas
Hopdoddy Burger Bar – Dallas
True Food Kitchen – Dallas
Blues Burgers
Yardbird – Dallas
Snooze A.M. Eatery – Dallas
Olive Garden Italian Restaurant – Dallas
bellagreen – Dallas
The Henry – Dallas
Partenope Ristorante
Origin Kitchen + Bar
Zaguan Latin Cafe & Bakery
Grimaldi's Pizzeria – Dallas
Sundown at Granada
Roti Olive & McKinney
Hello Dumpling
Must-Try Eateries in Dallas To Ditch The Gluten And Keep The Flavors
While the following restaurants are meticulous in providing the best gluten-free food possible, it's always a wise idea to inform your server of your dietary restrictions. So take care and bon appetit!
Founded in 2011, Company Cafe & Bar quickly charmed its way into the ranks of must-try restaurants in Lower Greenville. Its all-week brunch draws foodies from far and wide.
Why choose this restaurant:
The team behind this cute spot set out to bring farm-to-table cooking to Austin in a delightful setting, and they have never disappointed. One look at the diverse menu with made-from-scratch items suiting many diets is more than enough to prove that.
Almost all the items can be described as gluten-free, dairy-free, plant-based, or all three. That they only use organic, locally sourced ingredients is an added bonus. On days with nice weather, you can elevate your experience by dining on the dog-friendly outdoor patio.
What to eat:
While the signature pancake combos aren't inherently gluten-free, you can build your own pancakes with gluten-free options.
Other recommended options include gluten-free biscuits with pepper gravy, Bumblebee Chickenscratch benedicts (with poached eggs), and fried French toast bites.
Location: 2104 Greenville Ave, Dallas, TX 75206
Website: https://www.companycafe.com/
Phone: +12148272233
2. Flower Child – Dallas
Flower Child is a fast-casual restaurant chain with locations in multiple US states. It caters to a wide array of lifestyles: gluten-free, vegan, vegetarian, keto, paleo, and so on. You can go to its Dallas locations for daily lunch and dinner.
Why choose this restaurant:
The mix-and-match style seems to be the preferred norm for many health food eateries, including Flower Child. Much of its menu involves adding different choices of starch, seasonal greens, proteins, grains, and fruits to a preset base to create your desired plate.
Those options come from the open kitchen, where talented chefs prepare the dishes to perfection. While the organic ingredients are already of top-notch quality, they need their professional touch to become scrumptious bites.
Even better, whatever you order is at a very reasonable price. The convivial ambiance and eye-catching decor, which blends bohemian beauty with hippie vibes, will make your food more pleasant to enjoy.
What to eat:
Regarding bowls, chicken enchilada, featuring guajillo chile, smoked gouda, black beans, and roasted corn, is among the most sought-after items. But remember to save room for the "Kinda" spicy green chile queso and organic strawberry salad mixed with roasted beets and French feta.
Location 1:
Address: 5450 W Lovers Ln, Dallas, TX 75209
Website: https://www.iamaflowerchild.com/
Phone: +12142315367
Location 2:
Address: 2101 Cedar Springs Rd, Dallas, TX 75201
Website: https://www.iamaflowerchild.com/
Phone: +14699046310
Location 3:
Address: 5959 Royal Ln, Dallas, TX 75230
Website: https://www.iamaflowerchild.com/
Phone: +14695012510
After establishing a solid reputation as one of Dallas' leading eateries, HG Sply Co. is now a must-visit restaurant in Fort Worth and Trophy Club.
Why choose this restaurant:
Anyone interested in healthy, paleo-inspired dishes can't go wrong with choosing HG Sply Co. Every item on its small yet beautifully presented menu is made from all-natural ingredients, plus the option to be prepared without gluten and dairy products on request.
But the most appealing charm that lures patron after patron to this Lower Greenville fixture must be its rooftop bar, whose splendid views of the city are rivaled by few places in the area. Sit anywhere you like on the picturesque deck, and order a refreshing cocktail from the inviting bar.
The interior's rustic decor is just as lovely as the outside vistas. The floor-to-ceiling windows let in plenty of natural light to showcase the beauty of red-brick walls and wood furniture. The bar is as brightly lit and comes with many flat-screen TVs showing big games.
For your convenience, the patio boasts fans and heaters, so the weather won't bother you very much. Sunset is an excellent time to be here, but the weekend brunch is no less awesome.
What to eat:
Go for the Gathered, paleo-friendly stir fry, which features mushrooms, tamari, broccoli, bell peppers, and many other vegetables. My other favorite options include the quinoa burger with smoked carrot hummus and green curry coconut with mussels.
Location: 2008 Greenville Ave, Dallas, TX 75206
Website: https://www.hgsplyco.com/
Phone: +14693340895
With over 300 full-service restaurants throughout America and Canada, The Cheesecake Factory offers not only cheesecake desserts but also numerous American eats from various regions.
Why choose this restaurant:
Gluten-free cheesecakes are so easy to make at home, but you can save a lot of time and effort by going to this household name. Many items from its list of over 40 varieties of cheesecakes and desserts can satisfy your sweet cravings without upsetting your stomach.
But you probably know that The Cheesecake Factory is more than just cheesecakes: it features more than 250 made-from-scratch dishes, many of which are gluten-free. Whether you're looking for lunch, dinner, or weekend brunch, they will make great options.
In addition, don't forget other perks like free self-parking and the full bar with weekday happy hour deals from 4 PM to 6 PM.
What to eat:
Let's start with the desserts: whipped cream-topped Hot Fudge sundaes, Godiva chocolate cheesecakes, and Low-licious cheesecakes with strawberries. For other dishes, you can order French dip cheeseburgers, Cobb salad with chicken breasts, and miso-marinated salmon.
Location: 7700 W Northwest Hwy, Dallas, TX 75225
Website: https://locations.thecheesecakefactory.com/
Phone: +12143734844
5. Campisi's – Dallas
A mini-chain of Italian restaurants founded in 1946, Campisi's specializes in delicious thin-crust pizzas and other traditional dishes. Its original location lies on Mockingbird Lane, Dallas.
Why choose this restaurant:
Any list of the most inviting Italian restaurants in Dallas will risk being unreliable if it doesn't contain Campisi's. Once inside, you will feel like being brought back to the 1960s, thanks to the dim lighting, blacked-out windows, red booth seating, and opera music in the background.
Small details, such as a jukebox in the corners, also contribute to the nostalgic ambiance. Asking your partner to come here for a romantic and intimate meal is a terrific idea. The fully stocked bar with many choices of wines and cocktails will add a touch of ecstasy to your experience.
While the menu doesn't feature gluten-free dishes, here is a secret: You can ask for Campisi's iconic pizzas with gluten-free crusts for a small fee. The restaurant is hailed as Texas' first pizzeria and has handed out perfect pizzas since the early 1900s, so rest assured about its quality!
What to eat:
When it comes to gluten-free pizzas, my top recommendations are "All The Way" pizzas (with sausage, salami, mushrooms, etc.), veggie pizzas (green peppers, olives, green onions, etc.), and BBQ chicken specialty pizzas (with BBQ chicken, signature ranch sauce, tomatoes, etc.)
Location 1:
Address: 1520 Elm St #111, Dallas, TX 75201
Website: https://www.campisis.us/
Phone: +12147520141
Location 2:
Address: 5610 E Mockingbird Ln, Dallas, TX 75206
Website: https://www.campisis.us/
Phone: +12148270355
Location 3:
Address: 5405 W Lovers Ln, Dallas, TX 75209
Website: https://www.campisis.us/
Phone: +12143502595
Location 4:
Address: 7632 Campbell Rd #315, Dallas, TX 75248
Website: https://www.campisis.us/
Phone: +19729312267
Located in Northeast Dallas, this mini-chain of fast food restaurants has served irresistible burgers, fries, and shakes since 2008. In addition, it puts considerable emphasis on family values.
Why choose this restaurant:
Unlike mainstream fast food joints, Hat Creek Burger Co. takes its gluten-free offerings very seriously. It's got fryers dedicated to this kind of diet, and there are more gluten-free items than just buns: you can try chicken nuggets, fries, onion rings, and so on.
And if you're taking kids with you, visiting this fantastic restaurant is a must. It features a massive playground with plenty of games for little angels to burn off energy. Don't worry about older kids playing roughly with yours: the spacious outdoor seating for parents is nearby.
What to eat:
The kid-friendly appeal doesn't stop with the play area: many customers comment that the kid's burger is the same size as the adult's! Order some paleo burger bowls, lettuce wrap chicken sandwiches, or keto burgers to see for yourself. Its tater tots on the side are in a league of their own.
Location: 8185 Walnut Hill Ln, Dallas, TX 75231
Website: https://hatcreekburgers.com/
Phone: +14692063305
Serving authentic Italian cuisine with a homely atmosphere, Taverna consistently attracts big crowds wherever it has an offshoot: you can come across it among the most fantastic restaurants in Austin, Plano, Atlanta (Georgia), and elsewhere.
Why choose this restaurant:
It's hard to pinpoint the best thing about Taverna. Many patrons fall in love with its expansive, dog-friendly patio, which provides lovely views of the action on Knox Street. In contrast, others are fond of the romantic decor and friendly atmosphere not unlike what you can find in an Italian neighborhood.
As for people with celiac disease, the most tempting hook must be the impressive quantity of gluten-free items. Its mouth-watering pasta and wood-fired pizzas are always among the best sellers, and you can also find some small plates and entrees without gluten.
The large beverage selection, especially wines and mimosas, is another delight to experience. To expand your options, you can try the weekly specials, which are usually available for the weekend brunch.
What to eat:
Whet your appetite first with the veggie-filled house salad and carpaccio di manzo (appetizer with prime beef and arugula).
Next, sink your teeth into risotto con burrata (creamy rice dish with burrata cheese), salmone alla capricciosa (roasted salmon with corn, citrus sauce, and vegetables), or Margherita pizzas.
Location: 3312 Knox St, Dallas, TX 75205
Website: https://www.tavernabylombardi.com/
Phone: +12145209933
This popular BBQ restaurant chain has decades of charming foodies in its hometown Austin and many other cities. It expanded to Dallas in 2019 and quickly became a first-rate dining venue in Deep Ellum.
Why choose this restaurant:
Since BBQ meat is generally gluten-free, gluten-intolerant diners can enjoy it with impunity. But if it involves Terry Black's Barbecue, there may be some concerns: this restaurant can get very crowded and a little pricey. Its deliciousness, however, totally justifies these little hiccups.
The cafeteria-style service and spacious dining room provide another element of comfort. But as mentioned above, throngs of eager BBQ fans are likely to fill up the space, especially at lunch. That's when the large outdoor patio comes to the rescue.
The smoked meats that Terry Black's Barbecue offers combine juicy, well-marbled cuts with the flavor of mesquite and oak wood wonderfully. Interestingly, the frozen margaritas and cocktails available in the full bar are just as warmly received as the BBQ slices of heaven.
What to eat:
Create your own BBQ combos: gluten-free cuts include sliced briskets, pork ribs, turkey, and sausage, while you can choose mac and cheese, green beans, cream corn, or cole slaw for sides. However, sandwiches and desserts are not marked as without gluten.
Location: 3025 Main St, Dallas, TX 75226
Website: https://www.terryblacksbbq.com/
Phone: +14693990081
9. Asian Mint – Dallas
This Thai and Asian fusion food restaurant mini-chain has 5 locations in Texas, including 3 stores in Dallas.
Why choose this restaurant:
Since 2004, Asian Mint has presented locals with an innovative take on Thai dishes, mixing them with influences from other Asian cuisines. Though the flavors aren't anything but traditional, they are extremely memorable and packed with the goodness of fresh, carefully selected ingredients.
The diversity of gluten-free offerings is another desirable trait. Of the three Dallas locations, I highly recommend the one on the North Central Expressway (in the Central Forest Shopping Center). It boasts a superb sushi menu from 5 PM to 9 PM daily.
What to eat:
Pad Thai is an obvious choice when you visit any Thai-inspired eatery, and Asian Mint is no exception. It offers gluten-free rice noodles, vegetables, house-made tamarind sauce, and many types of protein in its version.
Meanwhile, there are many kinds of curries to try, like red, yellow, and massaman varieties. They contain chicken, beef, or tofu and are served with brown/ jasmine white rice. You can also opt for a grilled salmon curry or cashew chicken stir fry.
Location 1:
Address: 11617 N Central Expy Suite 135, Dallas, TX 75243
Website: https://asianmint.com/
Phone: +12143636655
Location 2:
Address: 5450 W Lovers Ln Suite 222, Dallas, TX 75209
Website: https://asianmint.com/
Phone: +12149041055
Location 3:
Address: 4246 Oak Lawn Ave, Dallas, TX 75219
Website: https://asianmint.com/
Phone: +12142196468
Opened in 2012, this Bryan-based burger restaurant chain is the go-to destination for delicious burgers in many American cities.
Why choose this restaurant:
Stop by this trendy joint the next time you're looking for an excellent eatery in Greenville to get a quick meal. It delivers burgers, salads, sandwiches, and snacks that cater to various lifestyles, including gluten-free diets.
While the burgers and milkshakes draw the most attention from foodies, don't forget the "bar" part of this restaurant. You can find many types of refreshing cocktails at this lively place.
The atmosphere can get even more exuberant during lengthy happy hour periods from 2 PM to 7 PM and 9 PM to close on weekdays.
What to eat:
Various burgers on the menu can go with gluten-free buns: You're My Boy (bleu cheese, peppercorn seasoning, onions, spinach, etc.), Scorpion (Pepper Jack cheese, Trinidad Moruga Scorpion Sauce, grilled jalapeño, etc.), or Front Porch (Lettuce, tomatoes, mayo, and mustard).
Next, gratify your thirst with naturally gluten-free shakes, which include Nutella, strawberry, vanilla bean, and chocolate flavors.
Location: Energy Square, 4925 Greenville Ave, Dallas, TX 75206
Website: https://grubkitchenandbar.com/
Phone: +19723703636
11. Hopdoddy Burger Bar – Dallas
Established in 2010, Hopdoddy Burger Bar quickly grew from a humble eatery in Austin to a large chain of fast-casual restaurants in many US states.
Why choose this restaurant:
While there are many things to love about Hopdoddy Burger Bar, most guests stress the tastiness of fresh burgers with hand-cut fries and hand-spun shakes above others.
The marriage of all-natural beef patties and house-baked buns (which can be made gluten-free) create alluring burgers to die for. But do you know what else can make them even tastier? Pair them with the multiple craft cocktails and local draft beer on the drink menu!
Make sure to take advantage of the weekday happy hour from 3 PM to 6 PM. You can enjoy various snacks, cocktails, margaritas, and draft beers at attractive prices.
What to eat:
Your taste buds will be very happy with the following varieties: Buffalo Bill burgers ( blue cheese and steakhouse bacon), Magic Shroom burgers ( goat cheese and field mushrooms), Primetime burgers (prime beef patties and fondue), and parmesan truffle fries.
Location 1:
Address: 3227 McKinney Ave #102, Dallas, TX 75204
Website: https://www.hopdoddy.com/
Phone: +12148712337
Location 2:
Address: 6030 Luther Ln #100, Dallas, TX 75225
Website: https://www.hopdoddy.com/
Phone: +12143632337
Location 3:
Address: 5100 Belt Line Rd #502, Dallas, TX 75254
Website: https://www.hopdoddy.com/
Phone: +19723872337
Health-conscious eaters must know about True Food Kitchen, a chain of modern restaurants focusing on wholesome food. Like other locations, the Dallas store has multiple gluten-free options on the menu.
Why choose this restaurant:
If you're looking for a dining venue with excellent outdoor seating options in Dallas, don't hesitate to visit True Food Kitchen. Its cute outdoor patio encourages patrons, including those with dogs, to have a healthy meal in a friendly atmosphere.
Healthiness is the calling card of this beautiful eatery. True Food Kitchen prides itself on seasonal and chef-driven dishes. There are plenty of vegan/ vegetarian eats with brilliant food presentation, while meaty dishes only come from high-quality cuts.
While mixing a health food restaurant with a bar seems like a strange idea, True Food Kitchen nails it quite well. And don't hesitate to improve your meals with various wines and craft cocktails.
What to eat:
The spicy bone broth chicken ramen with farm eggs, edamame, and mushrooms is a delight not to be missed. So is the spinach and mushroom pizza with gluten-free crusts. Or you can order a teriyaki quinoa bowl with brown rice and colorful veggies.
When you come here for the weekend brunch, don't forget to order some breakfast tacos with bison sausage, scrambled eggs, sweet potatoes, and roasted mushrooms.
Location: 8383 Preston Center Plaza #100, Dallas, TX 75225
Website: https://www.truefoodkitchen.com/
Phone: +12143773333
Blues Burgers is a hole-in-the-wall joint serving traditional burgers in all their gooey glory. It provides gluten-free hamburger and hot dog buns for anyone in need.
Why choose this restaurant:
Suppose that you're on your way to Dallas Love Field Airport but need to make a quick stop to recharge your energy, I wholeheartedly suggest this little spot. It is only a short ride from the airport, and its fare can effortlessly outshine many costly airport items in there.
As suggested by the name, blues music permeates the atmosphere. The numerous Dallas concert photos on the wall also contribute considerably to the festive vibe of the place. There is also a full bar for patrons to unwind; just don't drink too much if you're actually going on board.
What to eat:
The lavish HMF burger featuring Angus beef, applewood-smoked bacon, ghost pepper cheese, grilled jalapenos, and house-made sauce is a very intelligent choice. But no one can blame you for falling for the Trailer Park burger with Angus beef, cheddar, pickles, and vegetables.
Location: 1820 W Mockingbird Ln #44, Dallas, TX 75235
Website: https://bluesburgers.net/
Phone: +12147509100
An award-winning group of American restaurants, Yardbird focuses on on-point Southern comfort food in an elegant setting. Its Dallas branch was launched in 2020.
Why choose this restaurant:
If you're not afraid of going over budget for a deluxe dining experience, Yardbird in Uptown Dallas is where you can indulge your luxurious fantasy. Food critics from prestigious publications, like Southern Living and Bon Appétit, often sing the praises of it.
Its interior is a flawless mix of industrial look and rustic decor, with large windows overlooking the famous Klyde Warren Park. Take a seat and have a look at its impressive bourbon menu, the most celebrated beverage of the restaurant.
There are more than 60 varieties to choose from, not to mention various cocktails and weekday happy hour deals. This posh dining venue is open for lunch and dinner, but make sure to stop by for its weekend brunch: you won't be disappointed.
What to eat:
Best brunch bites without gluten consist of deviled eggs, creme brulee waffles with strawberries, and local Texas collard greens with smoked ham hocks. They are also available for the weekday menu, along with the garden vegetable and butter bean salad.
Location: 2121 N Pearl St 170, Dallas, TX 75201
Website: https://www.runchickenrun.com/
Phone: +14692082441
15. Snooze A.M. Eatery – Dallas
Brunchers must know about this popular breakfast and brunch restaurant chain, which boasts multiple locations throughout the US. It employs high-quality, responsibly sourced ingredients, with a special focus on recycling.
Why choose this restaurant:
Since 2006, Snooze A.M. Eatery has been a massive hit with anyone searching for a special breakfast with crave-worthy dishes. You may have to endure a long wait, but the upbeat music and the full bar with fantastic mimosas, Bloody Marys, and lattes will help you bear it well.
The Dallas branches also benefit from their prime locations. One of them is among the finest dining venues in Oak Lawn, an area known for its extensive green space and entertainment scene. The other one lies in the famous Hill Shopping Center.
What to eat:
The most popular gluten-free dishes at Snooze are pancakes. You will do your stomach a big favor by going with strawberry shortcake pancakes (served with vanilla crème) and OMG! French toast (featuring mascarpone and fresh strawberries).
They can't satisfy your cravings? Then the signature pancake flight, consisting of pineapple upside-down cake, blueberry danishes, and sweet potato pancakes, will surely do!
Location 1:
Address: 8041 Walnut Hill Ln Suite 846, Dallas, TX 75231
Website: https://www.snoozeeatery.com/
Phone: +19729728730
Location 2:
Address: 3211 Oak Lawn Ave Suite A, Dallas, TX 75219
Website: https://www.snoozeeatery.com/
Phone: +14694807250
16. Olive Garden Italian Restaurant – Dallas
Olive Garden is a massive chain of casual restaurants specializing in Italian cuisine with American influence.
Why choose this restaurant:
Speaking of Olive Garden, many patrons automatically think of their outstanding breadsticks that have no equal in both quality and quantity. Unfortunately, they aren't suitable for gluten-sensitive guests, but don't despair yet: this household name still has many tricks up its sleeves.
For example, you can enjoy the impeccable service and friendly, family-oriented atmosphere. And a look at the menu will tell you that the gluten-free menu, while modest in size, is full of appetizing Italian goodness.
What to eat:
Rotini pasta with meat sauce is a must for die-hard Italian cuisine fans hating gluten. You can enrich your serving with herb-grilled salmon, zuppa toscana (Tuscan bread soup), and house special salad.
Location 1:
Address: 9079 Vantage Point Dr, Dallas, TX 75243
Website: https://www.olivegarden.com/
Phone: +19722343292
Location 2:
Address: 3351 Cyn Blf Blvd, Dallas, TX 75211
Website: https://www.olivegarden.com/
Phone: +12143331927
Location 3:
Address: 10280 Technology Blvd E, Dallas, TX 75220
Website: https://www.olivegarden.com/
Phone: +12149028163
You can find many locations of this American bistro in the Fort Worth – Dallas area and around Houston. It emphasizes not only sustainable cooking but also "green" furnishings and buildings.
Why choose this restaurant:
From the most fabulous restaurants in The Woodlands (Texas) to Plano's finest eateries, bellagreen is present in all the lists. And now, its appeal can be felt in Dallas, too.
Whether your diet is vegan, dairy-free, keto, paleo, or gluten-free, there are always many chef-driven, daily-made dishes on the menu to sate your hunger. You can enjoy them in the large, brightly lit dining room or go to the outdoor seating area outside.
Both areas use low-impact, repurposed building materials for constructing their green space, along with effective power sources and water-saving devices. They also boast eye-catching artworks that make the vibes more agreeable.
What to eat:
Brick chicken (overnight marinated chicken sauteed with herbs until crispy) and simple grilled chicken served with fingerling potatoes are two signature dishes worth trying. Goat cheese salads and seasonal mushroom and lentil stews are other choices for entrees.
Location: 8041 Walnut Hill Ln #810, Dallas, TX 75231
Website: https://bellagreen.com/
Phone: +19726395164
While local foodies identify The Henry as a casual restaurant, it also ranks as one of the most exciting bars in Dallas. You can find its branches in West Hollywood, Phoenix, and other cities.
Why choose this restaurant:
Not many dining venues in Dallas come with the full package of serving breakfast, lunch, and dinner seven days a week while also doubling as a stylish cafe and an upbeat bar. Fortunately, The Henry plays that role with enormous success.
Sitting at the intersection of Akard and Cedar Springs, the restaurant offers its patrons great ease of parking. Fun fact: it used to be a parking lot before being turned into an upscale establishment.
The downstairs dining room will greet you with its chic decor of rich silver cobalt blue walls with brown suede leather booths. But the true wonder lies at the rooftop terrace, where you can sit in a chair adorned with polished brass and blue leather and enjoy a panoramic view of Dallas.
As the patio is both covered and heated, the elements won't interfere with your enjoyment. Remember that the bar and lounge follow different opening hours and menus from the restaurant.
What to eat:
Parmesan truffle fries are the universal crowd-pleaser in terms of gluten-free appetizers, while rotisserie chicken and avocado salads can help you add more greens to your diet. Korean prime skirt steak, braised short ribs, and grilled Berkshire pork are wonderful entrees for lunch and dinner.
Location: 2301 N Akard St, Dallas, TX 75201
Website: https://www.thehenryrestaurant.com/
Phone: +19726779560
While this downtown Dallas eatery doles out various toothsome Italian eats, its Neapolitan-style pizzas and pasta are unbeatable. They are also the only items that can be made without gluten here.
Why choose this restaurant:
Spearheaded by a Naples-born chef, this family-run Italian restaurant makes a much-needed addition to the historic downtown's busy food scene. You can feel the ambiance of traditional trattoria-style dining from the courteous service and the care put into your order in the open kitchen.
What to eat:
Margherita pizzas, salsiccia pizzas (made with the Italian sausage of the same name), and grande calzones (circular-shaped pizzas topped with bacon, cheese, and signature sauce) won't let you down.
As for pasta, Neapolitan ragù with pork or beef and whipped ricotta is an obvious choice for anyone wishing to sample a taste of Naples.
Location: 1903 Main St, Dallas, TX 75201
Website: https://partenopedallas.com/
Phone: +12144636222
Recognized as one of the most famous eateries in Uptown, Origin Kitchen + Bar seeks to bring wholesome American eats to its patrons. It is open for brunch, lunch, and dinner daily, but it is closed for dinner on weekends.
Why choose this restaurant:
People with gluten intolerance will rejoice in a large number of gluten-free dishes on this cute restaurant's menu. Not only that, but Origin Kitchen + Bar also strives to use only olive/ avocado oil, whole grains, organic vegetables, hormone-free meat, and natural sweeteners in its offerings.
The place can get very busy, especially at brunch, but you can while away the time by watching the talented chefs preparing your order in the bustling open kitchen.
The full bar, with tasty craft cocktails and mimosas, is another attractive feature. It also offers many full-flavored coffee drinks, like espresso.
What to eat:
The brussels sprout artichoke dip is a safe choice for first-timers. Next, they can move on to enchilada con carne (made with tortillas, ground beef, pickled jalapeno, and cauliflower), green goodness salad with uncured bacon and various greens, and fried chicken – paleo waffle combos.
Location: 4438 McKinney Ave #150, Dallas, TX 75205
Website: https://www.originkitchenandbar.com/
Phone: +12144843970
Let's take a break from Tex-Mex fare with this cozy spot in Oak Lawn. Launched in 2002, it serves authentic Latin American food, with a special focus on Venezuelan fare, and has a lively atmosphere to match.
Why choose this restaurant:
In Venezuela, the birthplace of this cute restaurant's owner, a zaguán is the mosaic-tiled entryway of a house. He actualizes its figurative sense by turning his cafe and bakery into an introduction to true Latin American cuisine with a mosaic of flavors.
While situated next to the busy streets of Oak Lawn, Zaguan Latin Cafe & Bakery will take you away from bustling Dallas and into a hospitable neighborhood cafe in South America. Tango music is everywhere, and you can't help falling in love with the cheerful ambiance.
This Latin fixture is known for its out-of-this-world entrees, baked goods, and smoothies. Many of them contain no gluten, so don't hesitate to eat to your heart's content.
What to eat:
Nothing can beat the award-winning cachapa (Venezuelan sweet corn turnover stuffed with cheese and beef or chicken and served with plantain chips or fresh fruits) or apera (a similar dish made with ground maize dough) for lunch.
That being said, you can also order the arroz con pollo (rice with chicken and peas) or hallaca (Venezuelan tamales stuffed with meat raisins and olives) are just as delicious.
Location: 2604 Oak Lawn Ave, Dallas, TX 75219
Website: https://www.zaguan.com/
Phone: +12142198393
22. Grimaldi's Pizzeria – Dallas
Founded in 1990 by Patsy Grimaldi, Grimaldi's Pizzeria is one of the most popular Brooklyn-style pizza chains in America.
Why choose this restaurant:
Grimaldi's thin-crust, brick oven-baked pizzas and calzones, made with plentiful toppings and signature sauce, are always magnificent delights to be savored. They will taste even yummy in the modern setting and friendly atmosphere of Grimaldi's stores.
Besides yummy food, fun is another reason locals frequent Grimaldi's. The West Village restaurant has an exciting bar area with multiple varieties of draft beers, bottled beers, and wines. Meanwhile, the Park Lane one is close to an AMC theater and the Northpark Mall.
What to eat:
Although Grimaldi's Pizzeria has a sizable starter and dessert menu, its main gluten-free items are pizzas made with cauliflower crusts and available in 12-inch sizes. As for toppings, you can choose from a large list with choices like ham, black olives, mushrooms, fresh baby spinach, etc.
Location 1:
Address: 3636 McKinney Ave Ste. 190, Dallas, TX 75204
Website: https://www.grimaldispizzeria.com/
Phone: +12145594611
Location 2:
Address: 8060 Park Ln Suite 105, Dallas, TX 75231
Website: https://www.grimaldispizzeria.com/
Phone: +12149871173
One of the most fantastic farm-to-table dining venues in Dallas, Sundown at Granada leaves no doubt about the quality of its fare. But its top-notch decor and vibes are true delights on their own.
Why choose this restaurant:
The proximity to the historic Granada Theater isn't the only reason for the forever festive atmosphere of this Lower Greenville restaurant (though it surely helps; you can even find the schedule for upcoming events at the theater on its website).
Sundown at Granada boasts its one stage, with a first-class sound and lighting system. If you come here amidst a live concert, prepare for many wonderful music styles to make your meal arousing.
But the shows, as well as the roomy bar that many patrons like to stop by, are only part of the chic eatery's charm. Sundown at Granada has up to two patio areas: one downstairs and one on the rooftop with a magnificent view of the city. It may be a cliche, but the sunset is great up there.
Oh, how can I forget about the food? In addition to being prepared from local and seasonal ingredients, they can suit various dietary styles, like vegetarianism and gluten-free diets. Brunch on the weekends is an unbeatable time to enjoy these yummy bites at their best.
What to eat:
Most dishes at Sundown at Granada are inherently gluten-free, but some are only made so upon request. Of both categories, I have a strong passion for smoked brisket tuna tacos, hammered goat flatbreads (with goat cheese and truffle honey) and Freebird chicken sandwiches.
Location: 3520 Greenville Ave, Dallas, TX 75206
Website: https://www.sundownatgranada.com/
Phone: +12148238305
You can find a restaurant belonging to this mini-chain of modern Mediterranean eateries in the Uptown.
Why choose this restaurant:
Roti Olive & McKinney boasts a Chipotle-style menu revolving around bowls and small bites. There are three categories: bowls (with starch, greens, and protein), salads, and pita wraps. You also have the option to customize your order, adding and removing any ingredients you like or hate.
That concept, along with the health-friendly reputation of Mediterranean cuisine, ensures that there will be many gluten-free dishes with superb flavors on the menu. In addition, this easy-going restaurant provides other nice perks, such as a friendly ambiance and validated parking.
What to eat:
Gluten-sensitive eaters won't go wrong with a spicy steak and sweet potato salad or a Mediterranean chicken bowl ( chicken roti, saffron rice, yogurt, olive oil, and veggies). If you want to add sides, go for Mediterranean yogurt, purple cabbage, curried carrots, or gluten-free pitas.
Location: 2355 Olive St, Dallas, TX 75201
Website: https://roti.com/
Phone: +19723647804
25. Hello Dumpling
Can people with celiac enjoy dumplings? The answer is yes if you visit this fun, family-owned Chinese restaurant, which also happens to be an excellent BYOB spot in Dallas.
Why choose this restaurant:
Hello Dumpling makes a name for itself thanks to its tremendously flavorful hand-made noodle soups, dumplings, and quick bites. While the first one is sadly out of reach for diners with gluten intolerance, the other two aren't. And the signature creamy milk teas are suitable for everyone.
Such safe and luscious food, along with the modern decor enhanced with modern with quirky accents, make this casual restaurant a must-try for those wishing a taste of Beijing.
What to eat:
Chicken rice dumplings and vegetarian dumplings are the most sought-after items in the gluten-free category. To expand your options, ask for some skewers (with beef, chicken, or tofu) or a salad (like a spinach and peanut combo or a zucchini noodle salad).
Website: https://hello-dumpling.com/
Location 1:
Address: 1146 Peavy Rd, Dallas, TX 75218
Phone: +14697791551
Location 2:
Address: 8041 Walnut Hill Ln Suite 815, Dallas, TX 75231
Phone: +12148129011
Feast Without Fear With The Best Gluten-Free Spots In Dallas
Following a gluten-free diet can be challenging for your well-being: not every restaurant accommodates it, while many people regard food without gluten as bland. But my suggested restaurants in Dallas will prove that both statements are incorrect.
You can find out for yourself by visiting them. I'd love to hear your feedback and experiences in the comments below, and if you stumble upon other great spots with gluten-free food, please let me know. Don't forget to share this post with your friends who have celiac and a need for good food.