How many of the best BYOB restaurants in Dallas, Texas, have you ever come to? If you are a newbie, do not ignore this list since it gives you some incredible BYOB dining houses that can surprise you. Please read carefully and pick your suitable options.
BYOB stands for "bring your own bottle". This means that you can bring your favorite wines, beverages, or beers inside the restaurant to pair with its yummy food.
Nowadays, BYOB dining destinations have become familiar to many diners worldwide. So, it may be easy to see them in Dallas and other regions, like those BYOB eating place in Houston, Texas. Let's explore them now!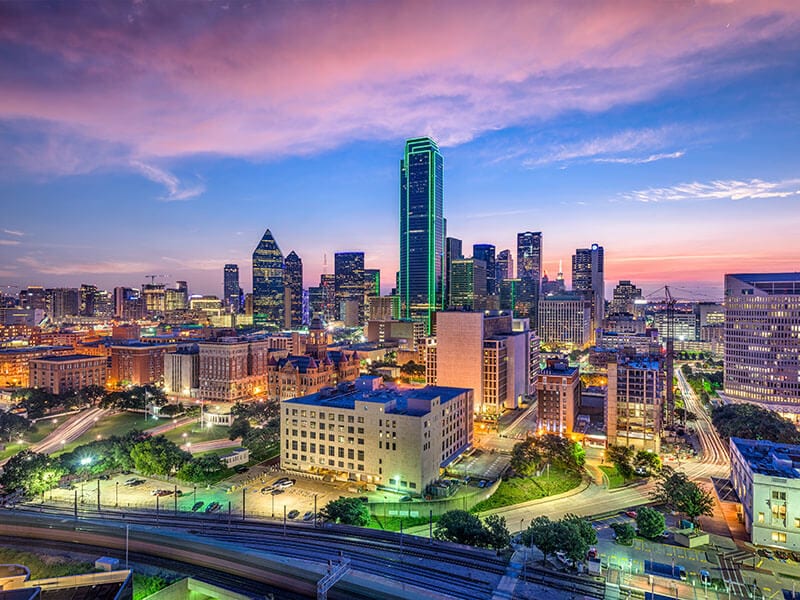 Feel Free To Enjoy Your Favorite Drinks At The BYOB Eateries
Seeking a quality BYOB restaurant has become popular recently. To meet your desire, I publish this post to share a collection of excellent eating places in Dallas TX that allow you to bring your own bottles inside. Please check right away.
Suppose you are addicted to soft and tasty pizzas, get through the door of Sauce'd Pizza & BYOB. You can eat delectable pizzas regularly since this eatery operates from Monday to Sunday.
Nevertheless, the opening time on Sunday is shorter than on other days, so please check the time on its website before visiting it. Plus, you can leisure around Sauce'd on Friday and Saturday evenings as this destination closes later on those days.
Depending on your preference, you can pick medium or large pizzas and select your best-loved toppings, such as pepperoni, crumbled Italian sausage, or black olives. Besides pizzas, chicken wings, calzone, or Caesar salad are other yummy options for your meals.
Price range: $$ – $$$
Food styles: Pizza, Italian, Texas
Location: 18110 Midway Rd Ste 101, Dallas, Texas 75287
Website: https://www.sauced.pizza/
Phone: (469) 892 7076, (817) 527 6009
Table reservation: Call the restaurant to make a reservation.
Order online:
The Momo's Pasta captures the diners' attention thanks to its nice decor and welcoming atmosphere. It looks cozy and eye-catching with the brick walls. Plus, the sunny patio is a good choice for a casual and relaxed gathering.
This well-known Italian-style dining house in Dallas is an ideal destination for gluten-free pasta and pizza lovers. To change your taste buds, the yummy risotto, Insalata Verde (green salad), Funghi Freschi (fresh mushrooms), and crab cakes are always available.
You should take advantage of its weekly specials like Saturday and Sunday Brunch (cheap mimosa and Bloody Mary) or Monday Night (50% discount for bottles of wine) to get great deals.
Furthermore, do not miss the chance to join the Tuesday Date Night (3-course dinner and house wine) and Wednesday Ladies Night (giving a free glass of wine).
Price range: $$ – $$$
Food styles: Italian, Pasta
Location: 11910 Preston Rd Stress Lab 1, Dallas, Texas 75230
Website: http://www.momospasta.com/
Phone: (214) 521 3009
Table reservation: Contact the restaurant through phone to make a reservation.
Order online:
Discover the secrets of delicious pasta of the famous Momo's Pasta.
Urban Cafe is a famous family-owned eating place and was established in 2009. This fantastic eating place is designed in a cozy American style. The Two Doors Down and Urban Goods are always ready to serve foodies the best food and drinks.
Furthermore, the restaurant offers 2 private dining rooms for quiet and comfortable private meals or special events. To enjoy the full menu of Urbano Cafe, you should stop by the second dining area (Two Doors Down). It gives a relaxed vibe with the live music show.
Price range: $$ – $$$
Food styles: Italian, American
Location: 1410 North Fitzhugh Ave, Dallas, Texas 75204
Website: https://www.urbanodallas.com/
Phone: (214) 823 8550
Table reservation: Contact the restaurant via its phone to make a reservation.
Order online:
Fusion Mediterranean Grill & Bar is a hot spot in Dallas for incredible and flavorful pizzas. Aside from that, other irresistible suggestions include mozzarella sticks, red lentil soup, falafel salad, and pastitsio (Greek baked pasta with meat).
The dining place offers takeout service and payment via credit card, so you can enjoy the fantastic Mediterranean-inspired dishes wherever you are. If you want to order food online, Monday is not a suitable time since the delivery and pickup services do not work on this day.
Price range: $$ – $$$
Food styles: Mediterranean
Location: 12835 Preston Rd #220, Dallas, Texas 75230
Website: https://www.fusionmediterraneangrillbar.com/
Phone: (469) 658 7588, (214) 367 5707
Table reservation:
Order online:
When discussing the best Thai eating houses in Dallas, Texas, Sakhuu Thai restaurant is the first name that comes to my mind. This eatery is the heaven of traditional Lao and Thai specialties made from fresh and quality components.
Apart from the branch in Dallas, you can encounter its sign in the Richardson region. This fantastic restaurant's comfortable and relaxed atmosphere can bring great experiences to your meal.
Although you can sit outside to enjoy the cool and airy atmosphere, the fabulous and calm indoors also deliver a good mood and sensation. Pad Thai (Thai stir-fried rice noodles), Thai pineapple fried rice, or fried pork dumplings are typical dishes with an original and savory touch.
Price range: $$ – $$$
Food styles: Thai, Laos
Location: 4801 Bryan St # 100, Dallas, Texas 75204
Website: https://www.sakhuuthai.com/
Phone: (214) 828 9300
Table reservation: Unavailable
Order online:
Try the spicy and delicious Thai food at the Sakhuu Thai restaurant.
The first thing that catches my eye when stepping into the Taverna is the rustic and gorgeous interior. Furthermore, it is hard to keep your mouth from watering when looking at the comfort and delightful food made up of farm-to-table ingredients.
Authentic Italian dishes are the features of this eatery. Therefore, you can taste the best pasta, risotto, mimosa, and New Orleans-style beignets. The friendly staff makes it feel like home.
Price range: $$ – $$$
Food styles: Northern Italian
Location: 3312 Knox St, Dallas, Texas 75205
Website: https://www.tavernabylombardi.com/
Phone: (214) 520 9933
Table reservation: Contact the restaurant via phone to make a reservation.
Order online:
It is not hard to encounter top-notch Mediterranean dining places in Dallas, and Sevan G & G Cafe is a dominant example. It appeared in this bustling city in 2004. Lake Sevan in Armenia inspires the name.
Choose this destination for your family dinner, and you get to try different enchanting, charming, and healthy recipes like an egg a la Greek (eggs with Gyros meat), Sevan salad (spring salad), falafel plates (fried chickpea patties), or grilled tilapia fish. Also, its decoration delivers a cozy and casual feeling to diners.
Since Sevan G & G is a BYOB cafe, you can bring your drinks. However, it comes with a corkage fee. Or you have to order at least 15 dollars.
Price range: $$ – $$$
Food styles: Greek, Mediterranean, Middle Eastern
Location: 2221 Greenville Ave, Dallas, Texas 75206
Website: http://www.sevanmediterranean.com/
Phone: (214) 821 0601
Table reservation: Contact the restaurant via its phone for more information.
Order online:
You should stop by 601 North Haskell Avenue, Dallas, to pick a great seat and enjoy the tasty food of the Petra And The Beast restaurant. I often come here on Friday since the eatery operates later that day (until 11 PM).
This restaurant opens from Wednesday to Sunday. In case you walk into it on Wednesday, Thursday, and Sunday, you can have a chance to try the tasty dishes on the A La Carte menu, like pasta, fig frangipane tart (fig tart with almond-flavored custard), or Texas field pea.
The eatery offers an exquisite 6-course menu on Saturday (from 5 PM to 8:15 PM), but you have to reserve your table beforehand. In addition, the friendly and welcoming atmosphere from the eatery's staff can give you a comfortable feeling during your meal.
Price range: $$ – $$$
Food styles: American, Pub
Location: 601 North Haskell Ave., Dallas, Texas 75246
Website: https://www.petraandthebeast.com/
Phone: (318) 935 0906
Table reservation: Contact the restaurant via mail or phone for a party of 5 guests or more. Accept reservations made from 4 previous weeks.
Order online:
If you have a strong passion for spicy Thai food, let's take a trip to this Thai Thai restaurant right now. I highly recommend ordering some typical dishes such as crispy spring rolls, Thai fried rice, Pad Thai (Thai stir-fried rice noodles), and Pad See Ew (stir-fried rice noodles with brown sauce) for a memorable party.
When you visit it on a cold day, do not forget to warm your body with tasty and rich soup and curries like tom yum (Thai hot and sour soup), tom Kha (Thai coconut chicken soup), seafood soup, Panang curry (coconut milk and veggie curry), and red curry.
For a special dinner, ginger tilapia (deep-fried tilapia with ginger root), mango paradise (stir-fried shrimp with mango and veggies), and spicy salmon should be on your dining table.
The food portions are quite big, so you will be 100% satisfied each time you visit a Thai Thai restaurant. Reasonable prices and convenient parking are also plus points of this eatery.
Price range: $
Food styles: Thai, Asian, Vegetarian
Location: 1731 Greenville Ave, Dallas, Texas 75206
Facebook: https://www.facebook.com/
Phone: (214) 828 9795
Table reservation: Not available
Order online:
Have you ever tried finding an excellent Chinese dining house in Dallas to experience the famous cuisine? If not, why don't you give the Hello Dumpling eatery a shot? I am sure you will instantly love its dumplings, noodles, and baozi (yeast-leaven-filled bun).
You'll regret not trying a rich and flavorful noodle bowl at this eatery. It specializes in tender hand-made noodles. But, the secret of yummy noodles lies in the tasty broth and additional toppings like beef, scallions, or bean sprouts.
How about other specials of this incredible dining house? Hand-made pork baozi, vegetable baozi, chicken baozi, or scallion pancakes are unique, must-try dishes for every guest.
Price range: $
Food styles: Chinese, Asian
Location: 1146 Peavy Rd, Dallas, Texas 75218
Website: https://hello-dumpling.com/
Phone: (469) 779 1551
Table reservation: Unavailable
Order online:
Stop by the Hello Dumpling eatery to taste the yummy Chinese dishes.
Many people love Mediterranean cuisine since it is healthy and fresh. To enjoy the enchanting flavors of delicious Mediterranean dishes, I suggest coming to the Ephesus Mediterranean Grill, one of the best eateries in Dallas.
Various cuisines from different countries influence a wide range of delectable food. You can find scrumptious dishes from sheep, goat meat, seafood, and fish on the Ephesus menu. In particular, pita bread, falafel (deep-fried ground bean balls), tzatziki (Greek yogurt sauce), and hummus (Middle Eastern spread) are must-haves at the Mediterranean eatery.
Besides warm, tasty foods, you can feel the cozy atmosphere from the welcoming and warm staff. Plus, feel free to chill with your best-loved drinks since this eatery is BYOB.
Price range: $$ – $$$
Food styles: Mediterranean
Location: 10455 N US 75-Central Expy 1000 #118, Dallas, Texas 75231
Website: https://www.ephesusdallas.com/
Phone: (972) 803 3750
Table reservation: Unavailable
Order online:
Why Don't You Come To These BYOB Eating Places?
Do you prefer the BYOB eating places I recommend in this post? I would be really happy if you love them, so let's take a tour of them to taste the flavorful dishes instantly. Nevertheless, do not forget to bring your own favorite beverages, wines, or alcoholic drinks.
Another thing I hope you remember after reading this valuable article is to introduce it to your relatives, friends, or family members. And do not hesitate to leave your thoughts in the comment part. Thanks for reading this fantastic post!