It's not hard to look for some of the best Thai restaurants in Dallas, Texas. However, trying every Thai restaurant out there can be time-consuming to pick the finest ones. That's why this ultimate list is worth your time.
Thai food, in my opinion, can be highly addictive. To people unfamiliar, the heat from the food can give you a hard time. But for those who have fallen in love with the cuisine, Thai food has some of the most complex-tasting and flavorful dishes you can look for.
Move on to discover the best places to enjoy Thai delicacies in Dallas, Texas, right below.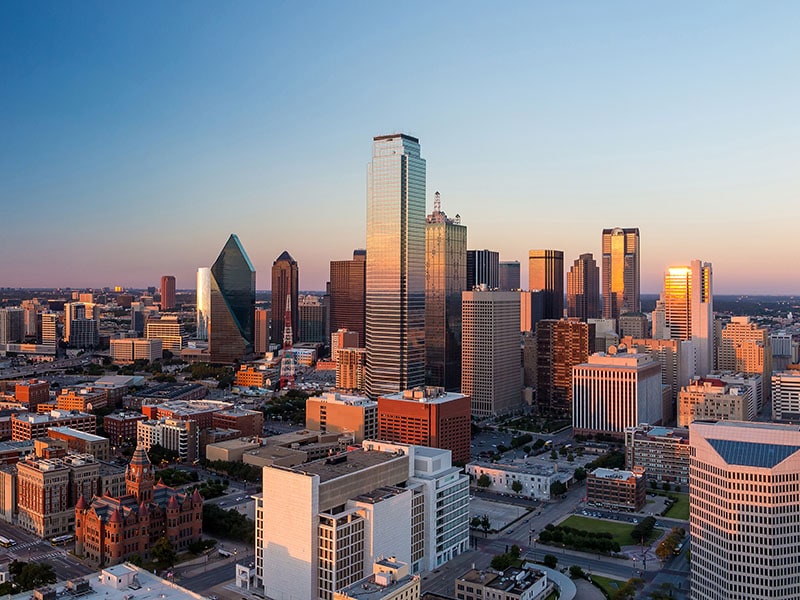 Get An Exotic Taste Of Thai Food From These Places In Dallas
Thai cuisine can be somewhat of an adventurous journey for some people. But if you are already in love with the exquisite taste the food offers, you will love these restaurants in Dallas, Texas.
Ka Thai is one of the many impeccable restaurants in Dallas serving traditional Thai food with a modern twist. It is renowned for delicious food, interesting background, and great service.
The ingredients are of the best quality, and you can feel them at the first bite. In addition, diners appreciate how Ka Thai has kept the traditional flavors in their dishes while elevating them to another level.
Ka Thai's menu comprises dishes from different regions of Thailand. Some highlighted dishes include Tom Yum, Larb, Tom Kha, etc.
Ka Thai is perfect for any type of customer ranging from couples and friends to family. The place is decorated in a classy way with state-of-the-art furniture. The restaurant is also very thoughtful in packing food in environmentally friendly paper containers.
Price range: $$
Food style: Thai
Location: 3220 McKinney Ave Suite 120, Dallas, TX 75204
Website: https://www.kathairestaurant.com/
Phone: (469) 291-7995
Table Reservation: Not available
Order Online:
Bangkok City Restaurant is a familiar spot in East Dallas for Thai food lovers. You can find the most popular menu items from the land of smiles at this restaurant, like Tom Yum, Pad Thai, Som Tam, etc.
Bangkok City Restaurant will give you a homey and familiar feeling through its cozy atmosphere with friendly staff. Although the place is not the most spacious, it will not make you feel cramped while dining here.
Besides the traditional dishes I mentioned above with the most authentic flavors, you can also find signature dishes like Bangkok City shrimp. You won't be disappointed by the mouth-watering taste and the pleasant dining experience this place offers.
Price range: $$
Food style: Thai, Asian
Location: 4301 Bryan St #101, Dallas, TX 75204
Website: https://www.bangkokcityrestaurant.com/
Phone: (214) 824-6200
Table Reservation: Call the restaurant for more information.
Order Online:
Asia Mint is another Thai restaurant, among many others, that serves Thai food with an innovative and colorful twist. With a neat and modern space, dining at Asian Mint will be a refreshing experience for you and your loved ones.
Established in 2008, this place offers top-quality authentic and fusion Thai dishes. The restaurant has been highly praised by many establishments like Zagat, D Magazine, and Daily Candy for its chic atmosphere and good food.
When visiting Asian Mint, you don't have to worry about not being able to find food suitable for your diet. The cooks at Asian Mint can adjust their food to the most common diets, such as vegetarian, vegan, gluten-free, and pescatarians.
Aside from the delicious food, Asian Mint also provides various cocktail drinks and other alcoholic drinks. You can also get some original Thai beer at this diner to pair with the fragrant fried rice and the luscious curry.
Price range: $$
Food style: Thai, Asian fusion
Website: https://asianmint.com/
Location 1: 4246 Oak Lawn Ave, Dallas, TX 75219
Phone: (214) 2196468
Table Reservation; or call for table reservation
Order Online:
Location 2: 5450 W Lovers Ln, Dallas, TX 75209
Phone: (214) 9041055
Table Reservation; or call for table reservations
Order Online:
Location 3: 11617 N US 75-Central Expy 1000 Suite 135, Dallas, TX 75243
Phone: (214) 3636655
Table Reservation:
Order Online:
Among many amazing restaurants in Oak Lawn, Dallas, Si Lom Thai Asian Fusion is one of my top favorite Thai diners. This place is very accommodating when it comes to adjusting the food to the customer's taste. On top of that, this spot is a perfect destination to have an intimate meal.
Tucked in a small corner of a building, Si Lom Thai offers a cozy and private space for dining. Although it's spacious, the dim lighting, decor, and furniture placement make Si Lom Thai a spot suitable for couples on a dinner date.
If you have never tried Thai food, I suggest starting with dishes like Moo Yang (grilled pork) and fried rice. However, if you are already accustomed to the bold flavors, I recommend ordering the yellow curry. You will notice all the complex taste notes from this dish.
The chefs and waiters here are incredibly hospitable. They always try their best to follow such recommendations if you have any special requests regarding your food.
Price range: $$
Food style: Thai
Location: 3300 Oak Lawn Ave #110, Dallas, TX 75219
Website: http://www.silomdallas.com/
Phone: (214) 780-0983
Table Reservation: Not available
Order Online:
Pick-up:
Thai Lotus Kitchen is a famous spot among many other must-try restaurants near the Design District in Dallas, TX that people frequently visit. It's a casual local diner that serves homemade Thai food that's comforting and tasty.
You will feel comfortable dining here with a diverse menu. Everything is available at Thai Lotus Kitchen, from appetizers to entree dishes to drinks from Thailand.
What makes this place stand out when it comes to your dining experience is its exhibition kitchen, where you can observe the cooks making your food. Of all the dishes, I enjoy eating the beef salad and Pad See Ew the most for the fragrance.
Price range: $$
Food style: Thai
Location: 3851 Cedar Springs Rd, Dallas, TX 75219
Website: http://thailotuskitchen.com/
Phone: (214) 520-9385
Table Reservation: Contact the restaurant for more information
Order Online:
Sakhuu Thai first appeared in 2012. It's a place serving specialties from Thailand and Laos. Here you can eat all the comfort food from these two beautiful cuisines. It's also a BYOB spot worth visiting in Dallas.
Although the place can look a little casual, the food you get here is amazing. The cooks at Sakhuu Thai always keep and enhance the authentic flavors in their dishes instead of changing them to fit the local appetite.
There are many dishes you should try when visiting Sakhuu Thai, and one of them has to be stuffed chicken wings. You can't find it at any Thai restaurant, and Sakhuu Thai does it best.
Sakhuu Thai also makes great-tasting vegan and vegetarian versions of their food. So if you don't consume any meat in your diet, let the staff know, and they will happily make some adjustments and give you the best meals.
Price range: $$
Food style: Thai, Vegan, Vegetarian
Location: 4801 Bryan St # 100, Dallas, TX 75204
Website: https://order.sakhuuthai.com/
Phone: (214) 828-9300
Table Reservation: Call the restaurant for more information.
Order Online:
Thai Opal is a place that I, and many other customers, call a hidden gem. Situated in a small building, Thai Opal is a place that attracts many customers for its generous portions of authentic Thai dishes.
Since 2014, Thai Opal has been serving Thai food in a classy space. This makes the perfect venue for an intimate dinner. Despite the modern decorations, you can still feel a breeze of tradition through little authentic details like Thai statues and patterns.
There are different hours in the day at which you can visit Thai Opal. If you suddenly crave Thai milk tea and some Pad See Ew or stir-fried noodles during the day, you can always drop by the restaurant from 11 AM to 3 PM.
Price range: $$
Food style: Thai, Asian
Location: 6300 Skillman St #156, Dallas, TX 75231
Website: http://thaiopal.com/
Phone: (214) 553-5956
Table Reservation:
Order Online:
Bangkok Inn is another place perfect for family meals when your loved ones want some Thai flavors. It's a small place that gives you a cozy and familiar feeling when dining. However, the portions here are far from small.
Having been around since 1982, Bangkok Inn knows just what good Thai food is. They never fail to serve their customers of quality and flavorful dishes like Pad See Ew, pineapple fried rice, and coconut soup.
What's also great about Bangkok Inn is that the staff and the owner here would always make you feel at home with their warm and friendly service. I also have to mention how affordable it is to dine here as the portions are large, and you can always split with others.
Price range: $
Food style: Thai
Location: 6033 Oram St, Dallas, TX 75206
Website: http://www.bangkokinndallas.com/
Phone: (214) 821-8979
Table Reservation:
Order Online:
This is the place to visit if you prefer having good Thai food at an incredibly reasonable price. Banana Leaf Thailand has been around for many years in Dallas. I enjoy visiting this place whenever I don't have time to cook and just want a quick dinner.
Banana Leaf Thai Cuisine stands out from the other places because of the generous portions. You can easily share a serving with one or two more people, which is great whenever I want to try out many dishes simultaneously.
You will have many choices when coming to Banana Leaf. The lunch menu mainly consists of noodles and rice dishes. There are also chef's special menus you can choose from. The best thing about lunch special menus is that they always come with soup and salad.
You will have a wider selection for the dinner menu with many more dishes like appetizer meat skewers, salad, soup, and dessert. I highly suggest trying out the coconut soup. It's a symphony of creamy and flavorful taste notes on your palate.
Price range: $$
Food style: Thai
Location: 17370 Preston Rd Suite 500, Dallas, TX 75252
Website: http://www.thaibananaleaf.com/
Phone: (972) 713-0123
Table Reservation: Call the restaurant for more information
Order Online:
Noodle Wave first came to Texas in 2003. Rosie and Pete Keopaseut, who founded the restaurant, took inspiration from Rosie's culinary love. They have been putting their love for cooking into the dishes served to the customers.
When dining at Noodle Wave, you will have many food options, whether it's authentic Thai food, vegetarian, or vegan. What's even more special about Noodle Wave is that the food here is also Halal-friendly.
Another factor that makes Noodle Wave a well-preferred restaurant is how attentive and thoughtful they are towards the customers. When you bring your kids to eat here, ice cream will be included on the kids' menu.
Noodle Wave has many branches all over Texas, so you can find the nearest to visit whenever you crave some Thai specialties.
Price range: $$
Food style: Thai, Noodle, Halal
Location: 11661 Preston Rd Ste 202, Dallas, TX 75230
Website: https://www.noodlewave.com/
Phone: (214) 730-0818
Table Reservation: Not available
Order Online:
Take a look at the first-ever branch of Noodle Wave in Texas and how they prepare their delicious food.
Most Thai restaurants in Dallas specialize in well-known Thai dishes like Pad Thai or Tom Yum. But it's not common to find a restaurant specializing in Isan cuisine, a cooking style from Northeastern Thailand. And Bambu happens to be the kind of place you're looking for.
There are a few common dishes in Isan cuisines, such as Miang Kham or Nam Khao Tod. And you can find those dishes right at Bambu.
Aside from that, you will also see interesting and mouth-watering salad dishes on the menu, like Nam Khao Tod or Soup Nor Mai, all using the freshest and most authentic ingredients. These dishes will showcase the exotic taste of Thai cuisine in a way you've never tasted before.
On top of the tasty food menu, Bambu also offers a diverse wine and cocktail menu for you to pair with your food. So make sure to drop by Bambu with your friends, have a few drinks, and enjoy the authentic tastiness that the food at Bambu can give you.
Price range: $$
Food style: Thai, Wine bar, Isan
Location: 1930 N Coit Rd #100, Richardson, TX 75080
Website: https://www.bambuasiancuisine.com/
Phone: (972) 480-8880
Table Reservation:
Order Online:
Bangkok Dee Thai Cuisine is a family-owned business serving Thai food in Dallas since 2005. People enjoy coming here because of the good food and good service.
Using fresh and local ingredients, the chefs at Bangkok Dee always manage to serve hot and fantastic food to their customers. Even when you order take-outs, the food will stay hot and delicious.
A dish I recommend trying when you come to Bangkok Dee is the boat noodle. What you would get in a bowl of boat noodles is the al dente rice noodle, some tender pork in a rich broth that's flavorful.
Since Thai food is always on the spicy side, ask for some adjustments if you can't take the heat. Otherwise, you will love the spice and all the exotic flavors the food at Bangkok Dee has to offer.
Price range: $$
Food style: Thai
Location: 10207 N US 75-Central Expy 1000, Dallas, TX 75231
Website: https://www.bangkokdeethaicuisine.com/
Phone: (214) 7393436
Table Reservation; or book a table through their website
Order Online:
Thai Thai is one of the most accommodating Thai restaurants I've been to. Every time I'm here, my experience only gets better. I also love how inviting this place feels with its staff and the delicious food they make.
The menu at Thai Thai has many dishes you can select from. You can order noodle dishes like Pad Woon Sen, Kau Kai, fried rice, or curries and expect only the best flavors. If you visit Thai Thai at dinner hours, some other dishes are available, such as spicy duck curry or Tom Yum salmon.
Thai Thai's main focus is their customers' fulfillment when dining at the restaurant. One interesting thing about this place is that it doesn't have a full bar. However, they do have BYOB, so feel free to bring your favorite bottle of wine next time you visit Thai Thai.
Price range: $$
Food style: Thai
Location: 1731 Greenville Ave, Dallas, TX 75206
Website: http://thaithaidallastx.com/
Phone: (214) 828-9795
Table Reservation: Call the restaurant for more information
Order Online:
This last place is not entirely a Thai restaurant. Specifically, it's a restaurant specializing in Thai and other Asian cuisines.
WaiWai sells Thai food, Chinese food, and sushi. It's interesting to see this combination, as you can't find it in most Thai restaurants. Aside from classic Thai items like Tom Yum or papaya salad, you can also order miso soup, sushi, orange chicken, etc.
Besides the fact that WaiWai is perfect for small groups of friends with many preferences, this place is also suitable for small families with small children. The menu here also provides a kids' section where there are small sets that your children can enjoy.
One thing to note about WaiWai Kitchen is the place can be a bit cramped, with limited seating. Therefore you should call the restaurant in advance to ask for some info about the seating if you visit the place in a large group.
Price range: $
Food style: Asian Fusion
Location: 4315 Lemmon Ave, Dallas, TX 75219
Website: https://www.waiwaikitchendallas.com/
Phone: (214) 520-8868
Table Reservation:
Order Online:
Ari District Thai Bistro, just like its name, is a bistro located in Dallas that sells amazing Thai food. Unlike other Thai spots, Ari District mainly serves breakfast and brunch but not dinner meals.
With inspiration from the Ari area in Bangkok, filled with chic and modern eateries, Ari District Thai Bistro has brought the chic feature back to its place. You can see this through the decorations in the restaurant.
Besides the luscious breakfast and brunch, there are also a variety of souvenirs you can purchase to gift your loved ones. It's nice to know that you can get a nice little gift from a restaurant beside the wonderful food.
Ari District also offers catering. So if you're planning on hosting a Thai dinner party next weekend, keep in mind this eclectic eatery with many authentic Thai and internationally inspired menus.
Price range: $$
Food style: Thai
Location: 2525 Inwood Rd #123, Dallas, TX 75235
Website: http://www.aridistrict.com/
Phone: (469) 7780075
Table Reservation:
Order Online:
Ready To Dig In With Your Next Meal Of Some Incredible Thai Food?
It's been a rewarding experience to taste the food at all the Thai places I mentioned above. I was also having a lot of fun sharing these places with you. Hopefully, you will enjoy visiting them just as much as I have.
I hope you find this article helpful for your next quest to find the best Thai restaurant in Dallas. If you have any other cuisine you would like to try in Dallas, don't hesitate to make some requests in the comments, and I will write about them the next time.
If you have enjoyed reading this article, give this article a share if you have enjoyed reading and think that others might need it as well. Until next time, thank you!