Discover the best restaurants in east Dallas, TX, to relieve your hunger. This article is the perfect guide for tourists to navigate some of the area's eateries. You will be in for a surprise because some of these are the best eateries in Dallas, Texas to visit.
While you uncover the intriguing history and culture of east Dallas, these dining locations will fuel your journey. In addition, sitting down at a local restaurant is the best way to get to know the residents and the intriguing stories about the area.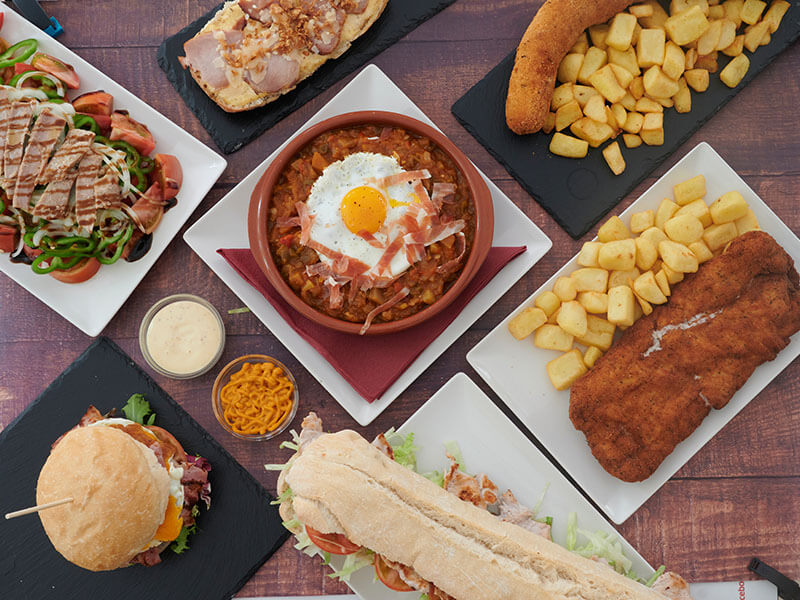 Exciting Restaurants In East Dallas You Have To Know
To get the full experience of discovering Dallas, you need to head to the city's east for its culture and history. While at it, you should visit these dining locations, ranging from Western to Asian cuisines, to make your trip memorable.
Next to American dishes, Asian foods are popular here. For example, if you need a place to explore Thai food in Dallas, TX, or Vietnamese signature dishes, you can find several options in this area.
The first destination in east Dallas is Hypnotic Donuts, a strange yet captivating place that serves a wide range of donut varieties. The destination is also a testing ground for the owner to bring forward crazy donut ideas for customers to enjoy.
Although people may think Hypnotic Donuts only serves donuts, the spot offers distinct chicken biscuits with many customizations to create various tastes. Along with the savory chicken biscuits, Hypnotic possesses unique creations like Nashville-style chicken.
Note that if you're looking for vegan donuts, they are usually available during the weekend. As for the operating hours, Hypnotic Donuts is unavailable between Monday and Tuesday.
Price Range: $
Food Style: Breakfast & Brunch, Donuts
Location: 9007 Garland Rd, Dallas, TX 75218
Website: https://www.hypnoticdonuts.com/
Phone: (214) 668-6999
Order Online:
Table Reservation: Not available
Angry Dog is a casual establishment on Commerce Street in east Dallas that started as a bar in 1990. If you search for a perfect place to eat in Deep Ellum, Dallas, this is a good pick. The destination mainly revolves its service around numerous liquors to provide people with a great tipsy time.
Remember to check out the beer section that holds numerous taps for beer. For people who can't handle the alcohol, order some light lager options like the Eight with only 4% alcohol content while immersing yourself in the casual ambiance of Angry Dog.
For entertainment, Angry Dog installed many TVs around the bar area for guests to catch up with their favorite games.
Price Range: $$
Food Style: American, Bars
Location: 2726 Commerce St, Dallas, TX 75226
Website: https://www.angrydog.com/
Phone: (214) 741-4406
Order Online:
Table Reservation: Not available
Một Hai Ba is the shining gem of traditional Vietnamese cuisine in the heart of east Dallas. Led by chef Peja Krstic, the establishment constantly pumps out innovative Vietnamese dishes to introduce to Americans.
Aside from the Vietnamese focus, French cuisine is another highlight at Một Hai Ba. The menu usually changes frequently to feature many seasonal delicacies to make things more interesting for customers.
Một Hai Ba also has an indoor bar for people to quench their thirst. One small note for you is the restaurant has Pho; although it's not specified on the menu, you can order one at Mot Hai Ba.
Price Range: $$
Food Style: Vietnamese, French
Location: 6047 Lewis St Dallas, TX 75206
Website: https://www.mothaibadallas.com/
Phone: (214) 826-0968 / (972) 638-7468
Order Online: Not available
Table Reservation:
Coming to east Dallas without stopping by for Niwa Japanese BBQ on Main Street is a huge miss for many tourists. The establishment specializes in delivering the most authentic yakiniku (Japanese grilled meat) ambiance through its interior and high-quality meat.
The smoke-free table grill makes Niwa unique, as it helps eliminate the nuisance of getting smoke into your eyes. More to the story, Niwa usually serves their special meat menu every 29th of the month.
In addition, customers can come to Niwa every Tuesday starting at 6 PM for the Happy Hour event with many treats in drinks and food. Note to yourself that Niwa offers a party place but for an extra 20% of the fee for 6 people or more.
Price Range: $$
Food Style: Japanese, BBQ
Location: 2939 Main St, Dallas, TX 75226
Website: https://niwabbq.com/
Phone: (214) 741-6492
Order Online:
Table Reservation: Max dining time is 1 hour and 45 minutes
Explore the unique items and service style of Niwa Japanese BBQ.
Postini is a unique fusion of a wine bar and a cafe shop that offers numerous drinks with scrumptious food. Postini also has various branches in America. In case you are finding where to eat in North Scottsdale, AZ, you should save this name.
As for the food, Postino has a wide range of munchies like bruschetta or panini for customers to customize their filling freely. Aside from the wine and snacks, beer is an essential focus of Postino, with taps of draft beer in the bar area.
Don't worry if you're taking children to Postina because the place also has many options in drinks and food suitable for children. In addition, you may join Postino's wine cult (for 21+) to experience handpicked wines and many awesome perks.
Price Range: $$
Food Style: Italian, Wine Bars
Location: 2639 Main St Suite 130, Dallas, TX 75226
Website: https://www.postinowinecafe.com/
Phone: (972) 210-2102
Order Online:
Table Reservation: Not available
Jimmy's Food Store is one of Dallas's favorite Italian dining destinations in Texas, as it's been serving exquisite Italian delicacies since 1966. Aside from being a restaurant, the location is also a destination for authentic Italian wine.
The taste test usually occurs on Saturday, allowing people to experience free wine samples from 11 AM to 4 PM. Furthermore, you can also book the wine dinner event, which involves many activities, including tasting a special course menu from invited chefs.
One unique feature of Jimmy's Food Store lies in its seating, as the place offers no indoor or outdoor stools. Your only choice is to order takeout at the counter. As for the food, the destination mainly offers various Italian-style sandwiches for customers to enjoy.
Price Range: $$
Food Style: Italian
Location: 4901 Bryan St, Dallas, TX 75206
Website: https://jimmysfoodstore.com/
Phone: (214) 823-6180 / (214) 669-3635
Order Online: Call (214) 823-6180 for ordering takeouts.
Table Reservation: Not available
Unravel the story behind Jimmy's Food Store through the owner's words.
The Lounge Here is an upscale location with a modern setting that offers the best dining experience for customers. Although the interior may give a premier feel, The Lounge shrouds the atmosphere with a casual vibe, promising a great time for the customers.
Wednesday and Thursday are dates you shouldn't miss as The Lounge Here provides many offers revolving around food and drink. In case indoor dining is not your cup of tea, the Lounge has a fully operational back patio ready to greet you.
Of course, the spot also has a Happy Hour program which offers a reduction of $2 for any cocktails, soups, and appetizers. If that's not enough to convince you, maybe the relaxing soundtrack from Good Records playing all the time will be the cherry on top of your night.
Price Range: $$
Food Style: American, Cocktail bar
Location: 9028 Garland Rd Dallas, TX 75218
Website: http://theloungehere.com/
Phone: (214) 238-3374
Order Online (for takeouts only):
Table Reservation:
Take a look at how Lounge Here creates one of their cocktails.
Let's head to Patisserie, a lovely site that produces incredibly tasty sweet treats. Although a sweet restaurant is not a favorite option for everyone, Patisserie's signature macarons are a must-try in Dallas.
Patisserie doesn't provide service on Monday and Sunday. As for the seating, the establishment offers an outdoor patio for customers to sit back and enjoy their favorite sweet treats.
Aside from the sweet options, Patisseries provide a couple of savory dishes like the ham & cheese beignet (French yeast fritter). Another thing to note is the establishment usually holds the Beignet Saturday class once every month to offer many secret cooking techniques.
Price Range: $$
Food Style: American, Bakery
Location: 10230 East Northwest Highway, Dallas, TX 75238
Website: https://www.hautesweetspatisserie.com/
Phone: (214) 856-0166
Order Online:
Table Reservation: Not available
Table a look at the colorful, sweet options at Haute Sweets Patisserie.
Goodfriend beer garden is the ideal destination for a gathering of friends and family members in east Dallas. The main star at the Beer Garden is the wide selection of American craft beer for people to let off some steam during the hot days.
Despite the extensive menu, customers may still order alcohol items out of the list to uncover the many hidden recipes of the place. The patio is another highlight of the Beer Garden, as you can bring your well-trained dog there to escape the afternoon sun.
While many people may think the place only specializes in alcoholic beverages, the long list of savory options will make the customer think twice. The food menu ranges from decadent burgers to convenient sandwiches and flavorful appetizers.
Price Range: $$
Food Style: Bar, Burger, American
Location: 1154 Peavy Rd, Dallas, TX 75218
Website: http://goodfrienddallas.com/
Phone: (214) 324-3335
Order Online:
Table Reservation: Not available
Located on Live Oak street, Lakewood Landing is a beloved destination of locals as it provides reasonably priced food and drinks. Despite the word "upscale" in Lakewood's description, the spot maintains a comfortable ambiance for any customer.
The establishment is ideal for people to stop by at night as Lakewood stays operational until 2 AM throughout any day of the week. If you're coming along with your canine friend, the patio is an ideal place to enjoy a relaxing afternoon in east Dallas.
I suggest coming over to Lakewood during the midnight hour to experience their jalapeno corn dog specialty for an affordable price. While at Lakewood, give the bar a tour with numerous beverages waiting for you to discover.
Price Range: $
Food Style: American, Bar
Location: 5818 Live Oak St #4334, Dallas, TX 75214
Website: http://thelakewoodlanding.com/
Phone: (214) 823-2410
Order Online:
Table Reservation: Not available
Uncover why people keep coming back to Lakewood Landing.
Stackhouse on Gaston Avenue is ideal for grabbing fast food and enjoying a relaxing day. This nicely decorated restaurant has won many awards for being the best burger eatery in Dallas for many years in a row.
Along with the fast food menu, Stack house also offers draft beer and wine lists for customers to pair with their favorite food. Furthermore, the place's burgers and sandwiches have unique fillings to create distinct flavors from other fast food restaurants.
At Stackhouse, you can feel a cozy and friendly ambiance of a casual, family-friendly dining location.
Price Range: $$
Food Style: American, Gastropub
Location: 2917 Gaston Ave, Dallas, TX 75226
Website: https://stackhouseburger.com/
Phone: (214) 828-1330
Order Online:
Table Reservation: Not available
The final destination on the list is rather elusive to tourists. However, Dairy-ette is a familiar, local fast food restaurant to east Dallas citizens. The site has an old-fashioned booth that produces fair-price burgers for the guests.
Aside from the food, I opt to go for root beer to quench your thirst after eating different savory dishes. Interestingly, Dairy-ette provides customers with the car hop service, which involves the staff bringing your order directly to your car.
Another thing to note is the small drive-thru, which can inconvenience some people. Overall, Dairy-ette is worth the shot for tourists looking to uncover hidden eateries of east Dallas with great food and service.
Price Range: $
Food Style: American, Fast Food
Location: 9785 Ferguson Rd, Dallas, TX 75228
Facebook Page: https://www.facebook.com/
Phone: (214) 327-9983
Order Online:
Table Reservation: Not available
Uncover The Fascinating Eateries Of East Dallas
You will never go hungry again while uncovering the east side of Dallas. Moreover, these eateries offer more than food; the experience and the local atmosphere make these locations worth visiting.
If you know people planning to visit Dallas, slide this article to them so people can re-energize with exquisite delicacies. Let people know which restaurant is your favorite by leaving your idea in the comment section.