Get to know the best vegan restaurants in Fort Worth, Texas, so you can savor decadent meat-free meals. Interestingly, some of these vegan eateries can compete for the title of the most popular eateries in Fort Worth, Texas, for their incredible meal creations.
With this compilation, you will never struggle to find a place to meet your vegan demands. Therefore, you can strap on and read through this article to find out the best locations for your next vegan serving.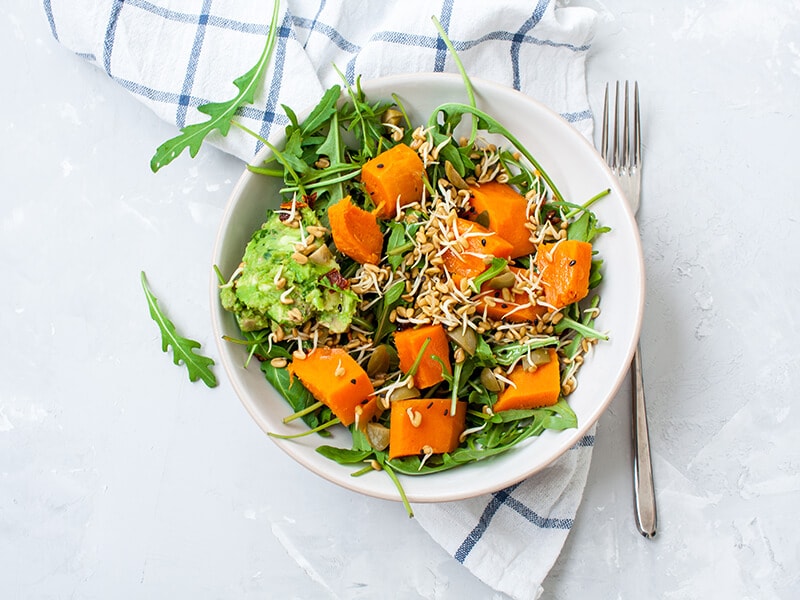 Vegan-Friendly Dining Sites In Fort Worth
Before knowing the specific details about these destinations, quickly skim through this list to know what to expect. Who knows, you may get attracted to a destination just by seeing its name.
Juice Junkies Vegan Cafe & Juice Bar
Boulevard of Greens
Righteous Foods
BELENTY'S LOVE MEXICAN VEGAN RESTAURANT
Spiral Diner & Bakery
Flower Child
Blue Sushi Sake Grill
King Tut
Enjoy A Flavorful Plant-Based Meal In Fort Worth
Let your taste bud run wild at these vegan restaurants, as their cuisine and creativity are diverse. You may learn more about the place's setting and environment to see which suits your preference the most.
Let's start your journey to finding a plant-based meal in Fort Worth with Juice Junkies, a casual venue offering food that cleanses visitors' bodies. The establishment culminates in a juice bar and a cafe shop with a few vegan bites.
Why you should come to this restaurant:
The spacious restaurant boasts an airy environment, allowing customers to relax while dining. Also, Juice Junkies has a vibrant interior decoration with pictures hanging on the walls and colorful ornaments.
What to eat:
Juice is usually the main focus at Juice Junkies, but you can always grab some plant-based items like the chicken salad sandwich, better than "tuna" wrap, or a heartwarming bowl of ginger carrot soup. After a meal, try their organic cold-pressed juice combining various fruits and veggies.
Location: 925 Foch St, Fort Worth, TX 76107
Website: http://www.juicejunkies.com/
Phone: (817) 885-7775
When vegan is your way of living, Boulevard of Greens should be your go-to destination to grab incredible meals. This health-conscious restaurant's focal point is creating tasty dishes without artificial additions.
Why you should come to this restaurant:
Though meals at Boulevard of Greens mainly revolve around fresh veggies, they are bound to be flavorful while maintaining a reasonable price for people to enjoy. In addition, the cozy and welcoming ambiance at Boulevard is why people keep returning for their next meal.
What to eat:
Salad is usually a top choice at Boulevard of Greens, featuring bowls like catalina, bandra, and pomona, each having more than six ingredients to create a flavorful bite. You may opt for a simple taco with vegan scrambled eggs and cabbage for breakfast.
Location: 2700 Horne St #110, Fort Worth, TX 76107
Website: http://www.boulevardofgreens.com/
Phone: (817) 782-9070
Righteous Foods comes second to none when health-conscious food like vegan is the name of the game. Its cafe-like appearance makes the establishment a welcoming site for savoring healthy American fares.
Why you should come to this restaurant:
Operating with a belief in providing good food to improve people's health, Righteous Foods simultaneously provides vegetarian and vegan offerings. Furthermore, the garden-like environment and an airy patio can turn any meal into a laid-back experience.
In addition, the wood-accented interior also creates a cozy atmosphere where guests can sit back and relax before enjoying a hearty meal.
What to eat:
Whether breakfast or lunch, you can always find plant-based fares from its dietary restriction menu. Commonly, I prefer a simple avocado toast before finishing breakfast with a coconut chia seed pudding. As for lunch, it's best to go for a bowl of curry noodles.
Location: 3405 West 7th St, Fort Worth, TX 76107
Website: http://www.eatrighteously.com/
Phone: (817) 850-9996
Moving on from American fare is the flavorful Mexican cuisine with Belenty's Love Mexican Vegan Restaurant, a dining site that always fills with plant-based Mexican items. Also, the inviting ambiance is an attractive feature of Belenty.
Why you should come to this restaurant:
The restaurant's name takes inspiration from Belen, a skillful chef and owner of the business who is also a vegan. Additionally, the dining site is close to Blue Bonnet Circle Park, a popular tourist attraction.
What to eat:
Dive into a tasty menu of Mexican offerings with fares like the tofu sandwich or a burrito made with your favorite vegan filling. Alternatively, a straightforward taco featuring tofu fillings should be an ideal choice for newcomers at Belenty.
Location: 3516 Blue Bonnet Cir, Fort Worth, TX 76109
Website: http://belentyslove.com/
Phone: (817) 862-9008
Though Spiral Diner & Bakery may seem like a small dining spot in Fort Worth, its funky dishes are the center of attention for attracting many customers. The down-to-earth establishment also provides locals with many creative recipes you can never find elsewhere.
Why you should come to this restaurant:
Since its establishment in 2002, Spiral has been a solid destination for vegan and vegetarian meals. Also, the industrial setting of Spiral makes for a familiar dining environment for most visitors, with its vibrant walls and murals hanging around the area.
What to eat:
Typically, burgers and sandwiches are my favorites for their various options. I often pick the beyond burger with a plant-based patty that tastes exactly like beef. Otherwise, you may savor a plate of pancakes or a portion of scrambled tofu for breakfast.
Location: 1314 West Magnolia Ave, Fort Worth, TX 76104
Website: https://www.spiraldiner.com/
Phone: (817) 332-8834
Flower Child is a popular dining spot in Phoenix, Arizona, offering a menu that allows customers to request any dish to be vegan. Nestled in the University Park Village area, Flower Child is an ideal stop after discovering the lively neighborhood.
Why you should come to this restaurant:
Priding itself on making its food from scratch, Flower Child strives to materialize healthy servings to their customers that meet the particular requirements of all sorts of diets. The spacious and bright space at the venue also makes for a comfortable dining experience.
What to eat:
Hummus is the best option to kick-start a flavorful night at Flower Child. Then, I suggest a plate of ginger miso crunch and chopped vegetables to savor the greens at their peak flavor.
Don't forget; you may create your favorite bowl at Flower Child with a vegetable base before topping it with tofus. Otherwise, the cauliflower rice risotto is an excellent option for a light meal with a zing taste of lemon juice.
Location: 1616 South University Dr, Fort Worth, TX 76107
Website: https://www.iamaflowerchild.com/
Phone: (682) 348-7373
Having a sushi restaurant in a list of vegan eateries may sound weird, but Blue Sushi Sake Grill, a beloved dining spot in Dallas, Texas, can offer unthinkable plant-based items. The modern, club-style dining spot is perfect for immersing in a classy Japanese atmosphere.
Why you should come to this restaurant:
Set in a dark environment with dimly lit lights, Blue Sushi brings a mystic feeling to the venue. Newcomers may find the modern bar enjoyable for getting various unique cocktails. Blue Sushi Sake Grill even takes its service to another level with beautifully presented dishes.
What to eat:
Interestingly, the restaurant offers a one-of-a-kind vegan maki menu with my favorites, including vegan hot popper, shiitake to me, and prince roll. If you want to go out of the ordinary, the seaweed salad is a great option to kick-start your taste bud with a savory sesame dressing.
Location: 3131 West 7th St, Fort Worth, TX 76107
Website: http://www.bluesushisakegrill.com/
Phone: (817) 332-2583
If extraordinary things and vegan food are what you're seeking in Fort Worth, let King Tut provide you with a unique Egyptian experience. The quirky restaurant offers many vegetarian and vegan meals in a relaxing ambiance.
Why you should come to this restaurant:
Upon entering King Tut, you can admire the Anubis and Pharaoh statues, creating an exotic experience. With its Egyptian decoration comes Egyptian cuisine, when the site materializes many famous dishes in the Middle Eastern.
What to eat:
Commonly, veggie couscous is my choice with a mixed vegetable sauce. Another popular option is veggie shawarma featuring zucchini, bell peppers, and tomatoes, which goes exceptionally well with soft pita bread.
Location: 1512 West Magnolia Ave, Fort Worth, TX 76104
Website: https://www.facebook.com/
Phone: (817) 335-3051
Which Vegan Dining Spot Is Your Favorite Site?
Maintaining a healthy vegan diet sounds challenging, especially when traveling to a lively city like Fort Worth. However, this article provides a perfect answer with destinations specializing in various vegan offerings.
Before you set out for a meal, leave a comment and let others know your thoughts regarding these spots. Don't forget to share this article with people around you so they can enjoy a tasty plant-based diet in Fort Worth.