Have the best brunch in Plano, Texas, at these exceptional eateries! Whether you want to savor omelets, pancakes, waffles, benedicts, or any breakfast items, let these top-rated eating places in Plano delight your enjoyment.
This collection contains locally-owned restaurants and long-standing chains offering mouth-watering breakfast and brunch foods. On top of that, some locations are open for 24/7 operations where you can have brunch at any time of the day.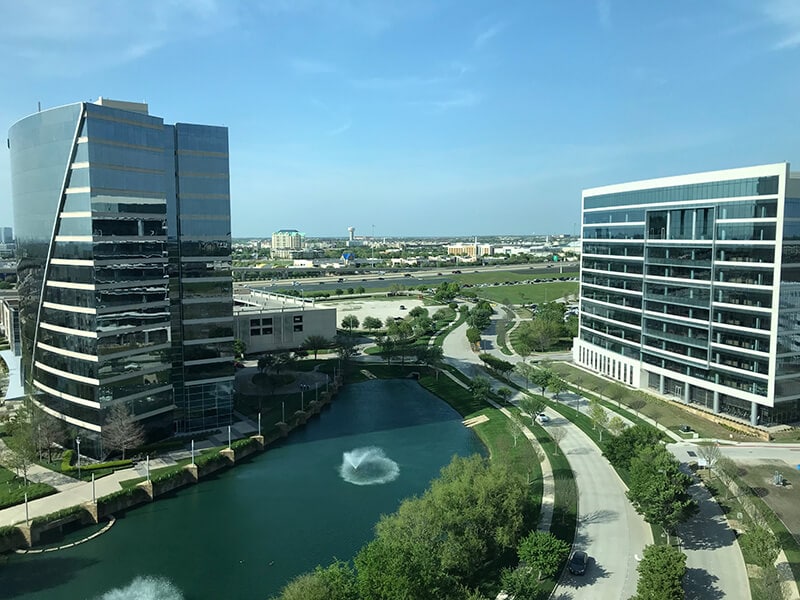 Best Places To Start A Morning In Plano, Texas
Many of these spots are housed in bustling shopping malls or tourist destinations. Therefore, you can have a shopping day or explore the city after filling your empty stomach with delightful brunch treats.
Poor Richard's Cafe
Red Truck Cafe
Norma's Cafe
Maple Bacon Restaurant
Original ChopShop
The Biscuit Bar
Benedict's Restaurant
Moxies Plano Restaurant
Eddie's Diner
First Watch
Lily's Cafe
Modern Market Eatery
Le Peep Grill of Plano
Potbelly
Southern Recipes Grill
Little Gus Cafe
The Original Pancake House
Denny's
Waffle House
Taqueria Los Angeles
Bread Winners Cafe & Bakery
Press Waffle Co.
Plano's Premier Brunch Eateries That Won't Let You Down
Besides breakfast diners offering homestyle classics, there are other joints popular for serving health-minded options, Mexican, Mediterranean, or exotic Guatemalan cuisines. Now, keep scrolling down and discover which places will become your favorites.
Poor Richard's Cafe serves early morning delicacies and lunch specials seven days a week. This local spot was established in 1973, and after a few times of remodeling, its capacity increased from 160 to 280 seats.
Why Visit The Restaurant
Poor Richard's Cafe is in Park Mall Plaza, surrounded by thrift stores, groceries, barber shops, and salons. Therefore, it's best for families or friends to stop by for brunch and then unwind in the shopping mall.
The cafe boasts an expansive menu with 125 entrees, including puffy omelets cooked in omelet pans and eats reflecting the Texas home cooking. Moreover, the kitchen offers 15 vegetable choices for side dishes every day for lunch, from refried beans to coleslaw and mashed potatoes.
What To Eat
Early birds can come from 5:30 AM – 10:30 AM on weekdays to get breakfast specials at competitive prices. One of the offerings is the King's breakfast, filled with famous biscuits and gravy, eggs, pancakes, and fries.
Daily lunch specials include Monday PR's famous fried chicken, Tuesday's chicken and dumplings, and Wednesday's meatloaf.
Location: 2442 K Avenue, Plano, TX 75074
Website: https://poorrichardscafe.com/
Phone: (972) 423-1524
Red Truck Cafe opens for breakfast, lunch, and dinner in Towne Square, Plano. With over 50 years in the restaurant industry, this venue takes pride in serving homestyle food in a laid-back environment.
Why Visit The Restaurant
The long-standing eatery has an impressive red truck-themed decoration. Upon entering, you'll be engaged by truck pictures on walls and a collection of cute toy trucks. Plentiful booths and tables are available for groups of folks and families to eat and kick back.
What To Eat
Popular eggs benedicts and chicken fried steak and eggs will satisfy your taste buds and boost your energy to start a day. Besides, the eatery also has daily specials like beef tips on Tuesdays, turkey and dressing on Wednesdays, fish fry on Friday, and more.
Location: 910 West Parker Road #101, Plano, TX 75075
Website: https://redtruckcafe.com/
Phone: (972) 996-5177
In 1956, Norma's Cafe was launched as a humble storefront in Oak Cliff. For serving tempting Southern homestyle fares, it has quickly expanded and become one of the must-try restaurants in Frisco, North Dallas, and Plano, Texas.
Why Visit The Restaurant
Norma's Cafe won several awards for top-notch breakfast and brunch delicacies. The place attracts customers with puffy biscuits, tightly stuffed omelets, and freshly made desserts served in a diner-style setting.
What To Eat
Some daily specials you don't want to skip are smothered pork chops on Mondays or fried catfish nuggets and shrimp platter on Fridays. Besides, chicken fried steak, meatloaf, and black-eyed peas are excellent crowd-pleasers.
Before leaving, don't forget to make room for the famous Mile-High pies, fruity cakes, or luscious cobbler!
Location: 605 West 15th Street, Plano, TX 75075
Website: https://www.normascafe.com/
Phone: (214) 440-2748
Maple Bacon Restaurant is where you can indulge in all-day breakfast items and tropical mimosas. Canadian creations, American classics, and sweet treats are staples at this establishment.
Why Visit The Restaurant
At Maple Bacon, you'll find many well-presented items influenced by different cuisines, from Canadian benedicts to Spanish omelets and Texas-style pancakes. Its full-service bar will delight your palate with funky cocktails, liquors, or hot drinks.
The joint is housed in the Windhaven Plaza shopping mall, making it a convenient destination for breakfast and brunch before having a fun-filled shopping day. Plus, with many parking lots in the strip mall, parking is easy if you drive to the restaurant.
What To Eat
Popular Belgian chocolate, apple dumpling, or pumpkin patch pancakes will never fail to please your taste buds. If you want to try Canadian classics, the Windsor poutine (fries, cheese curds, brown gravy) is highly recommended.
Location: 6009 West Parker Road, Plano, TX 75093
Website: https://maplebaconplano.com/
Phone: (469) 969-1400
Besides Plano, you'll find Original ChopShop on the collection of the exceptional restaurants in River Oaks (Houston), Irving, and McKinney (Texas). The restaurant chain specializes in nutritious bowls and sandwiches that benefit customers' well-being.
Why Visit The Restaurant
Original ChopShop has two locations in Plano: one in the Shops at Legacy and the other near the amusement park, Crayola Experience Plano. Both venues present warm and energetic indoor and outdoor spaces.
The restaurant offers various gluten-friendly, dairy-free, lactose-free, vegan, and vegetarian foods to patrons with special dietary restrictions. Plus, sandwiches are freshly made with locally sourced bread, and healthy bowls are served with customers' choices of grains.
What To Eat
Crowd-pleasing protein bowls prepared with teriyaki chicken, red chili lime shrimp, or Thai coconut chicken are worth your try. Also, it won't be a bad idea to order cups of refreshing kale cleanse or power green to keep you healthy and happy.
Website: https://originalchopshop.com/
Location 1: 5717 Legacy Drive #185, Plano, TX 75024
Phone 1: (972) 546-0462
Location 2: 2408 Preston Road #704c, Plano, TX 75093
Phone 2: (972) 499-7299
The Biscuit Bar newly joined the restaurant industry in 2018. Gaining popularity for yummy biscuit sandwiches and tater tots, the chain has quickly grown and become an iconic eatery in Deep Ellum, North Arlington, Coppell, and Fort Worth, Texas.
Why Visit The Restaurant
The fast-service restaurant provides made-from-scratch biscuit sandwiches and tots with different flavors. Its full bar is also stocked with drinks on tap, including brunch cocktails, local brews, kombucha (tea), and cold brew coffee.
The Plano location is ideally housed in The Boardwalk at Granite Park, a waterside venue with a stylish setting. You can grab a seat at the eatery's covered patio and feast your eyes on fountains while enjoying your sandwiches and brunch cocktails.
What To Eat
Some biscuit varieties regular customers recommend are the Monte Cristo (ham, turkey, cheese), hot hot chicken, biscuit and sausage gravy, or bacon egg and cheese. remember to try fully loaded style tots that are also unbeatable.
Location: 5880 TX-121 #102b, Plano, TX 75024
Website: https://thebiscuit.bar/
Phone: (469) 238-2227
Benedict's Restaurant first appeared in Addison in 1981, then expanded to other locations in Denver and Plano. Customers are attracted to its long list of egg-based dishes, pancakes, and burgers for breakfast, brunch, and lunch served daily after 7 AM.
Why Visit The Restaurant
Country-kitchen ambiance, elegant surroundings, and reasonable prices are what make Benedict's Restaurant stand out. It's also a familiar destination for formal corporate breakfast meetings and casual family weekend brunch.
The beverage list isn't extensive but consists of tasty alcoholic and nonalcoholic drinks. Whether you go for herbal tea, hot chocolate, tequila sunrise, or sparkling white wine, every choice is perfect to complement your brunch plates.
What To Eat
Regular eggs, baconberry (bacon and blackberry), or Santa Fe (chorizo, guacamole) benedicts are house favorites that first-timers should order. Items served hot in pans like pork green chile skillet and Harry's hash are also tempting.
Location: 8442 Parkwood Boulevard, Plano, TX 75024
Website: https://www.benedicts-restaurant.com/
Phone: (214) 705-1450
Moxies is a Canadian eatery chain established in 1986 and is now developed with 55 locations in Canada and the US. Featuring award-winning hospitality and international cuisine, it's one of the critically acclaimed restaurants in Houston, Southlake, Dallas, and Plano, Texas.
Why Visit The Restaurant
Moxies' menus are expertly curated by Executive Chef Brandon Thordarson, who worked in a Michelin-recognized restaurant. He is also honored to innovate the menu for the 150th anniversary of the James Beard House in Canada.
The establishment opens its doors from 7 AM on weekdays and 9 AM on weekends to serve early and late breakfast in an inviting space filled with natural light. Patrons can sit at the bar with many TVs for games or eat on the patio to take some fresh air.
It's best to save seats at Moxies for romantic date nights, especially during the weekday Happy Hour between 3 PM – 6 PM. It's when freshly smashed guacamole, poutine, potstickers, and select drinks get special prices.
What To Eat
Roasted tomato bruschetta, cashew chicken lettuce wraps, and steak bites are some of Moxies' signatures. If you come for brunch on the weekend, you can relish French toast, steak, and eggs, breakfast tacos, or acai bowls (acai sorbet and fruits).
Location: 8451 Parkwood Boulevard, Plano, TX 75024
Website: https://moxies.com/
Phone: (469) 535-5300
Identified as a women-owned business, Eddie's Diner features various all-day breakfast and made-to-order lunch entrees. It's housed in the Preston Parker Crossing, amid many shops and Walmart Neighborhood Market.
Why Visit The Restaurant
The diner is highly acclaimed for its homey, contemporary touch, from brick-exposed exterior walls to comfortable booths and bar seating inside. Its expansive menu includes classic egg omelets, Tex-Mex platters, kid's options, Segafredo coffees, nitro cold brew, and more.
What To Eat
You'll get impressed with the chicken fried steak and fiesta (chorizo, cheese) skillets for their incredible flavors. Egg benedicts, biscuits and gravy, and avocado toasts are other well-known options at the diner that are worth a try.
Location: 4709 West Parker Road #425, Plano, TX 75093
Website: https://eddiesdiner.co/
Phone: (469) 931-2353
From a top-rated eatery in Bradenton, Florida, First Watch has rapidly expanded the business with 420-plus locations across 28 states. The American chain's name refers to the first work shift on a ship since its opening hours are between 7 AM to 2:30 PM.
Why Visit The Restaurant
The breakfast and lunch cafe pays careful attention to choosing fine and seasonal ingredients to create health-minded items. You'll get a chance to save asparagus from California, Florida watermelon, or Midwest corn and sip fragrant coffee cups roasted from Arabica beans.
The Plano location is conveniently located in the Custers Park Shopping Center with a friendly ambiance. It also offers a nice outdoor patio shaded with umbrellas and an excellent juice bar with plenty of options.
What To Eat
Florentine benedict and lemon ricotta pancakes are two of First Watch's favorites. The prominent million-dollar bloody mary is also perfect to pair with your brunch dishes. Or you can get a glass of kale tonic fresh juice to refresh your body.
Million Dollar Bloody Mary
Location: 3131 Custer Road, Plano, TX 75075
Website: https://www.firstwatch.com/
Phone: (972) 312-8828
Located in Independence Square, Lily's Cafe pays homage to authentic American cuisine. It guarantees using 100% natural food combined with different cooking styles to produce homemade classics, Tex-Mex favorites, and Guatemalan plates.
Why Visit The Restaurant
This family-run eatery will comfort your craving with Tex-Mex breakfast dishes served with housemade tortillas. Its long food list also comprises soups of the day, kid-sized fares, and desserts. Guests can also get free refills for tea, soda, and coffee.
What To Eat
First-time comers will love delicious Guatemalan fares like huevos con salchichones (eggs, sausage, cheese), platanos fritos (fried plantains), or huevos con jamón (scrambled eggs). The French toast combo, including tasty bacon, sausage, and cinnamon bread, won't disappoint your palate.
Location: 3100 Independence Parkway, Plano, TX 75075
Website: https://www.lilyscafeplano.com/
Phone: (972) 312-9732
Modern Market Eatery is a healthy restaurant opening from 10 AM to serve scratch-made and farm-to-table fares. Every item always comes out with a colorful and vibrant presentation, from pizzas to protein bowls.
Why Visit The Restaurant
The eating joint is nestled in the Polo Towne Crossing with a bright, upbeat ambiance. It prioritizes using sustainable ingredients that don't contain artificial flavors, trans fat, or antibiotics. Organic and locally sourced ingredients are used when possible.
What To Eat
Comfort your empty stomach with the signature blackened chicken mango bowl, or design your protein bowls with choices of meats and side dishes. Featured breakfast fares served all day include BL toast, and keto smoked salmon bowl.
Location: 2100 Dallas Parkway Suite 126, Plano, TX 75093
Website: https://modernmarket.com/
Phone: (469) 378-9500
Le Peep Grill, one of the iconic eateries in Irving and Plano, Texas, showcases an expansive daytime menu including omelets, coffees, and mimosas. Serving food in Texas since 1986, it was named the Top 1 Breakfast & Brunch Restaurant by Dallas Observer and Dallas Morning News.
Why Visit The Restaurant
Le Peep Grill welcomes families to have an enjoyable breakfast and brunch in an inviting, warm environment. Kid's menu is extensive, not to mention they can eat free on Wednesday with one adult-sized entree purchased.
The pleasant aromas of coffee pots on tables and the sound of foods made to order in the kitchen always leave a good impression on customers. Sauces, toppings, and pancakes are also freshly prepared every day.
What To Eat
Customize your own omelets by choosing types of cheese, meats, veggies, and sauces. Besides that, you can order special pancakes featured every month or chicken fried steak with a bottomless pot of coffee or tea.
Le Peep Grill features special pancakes every month that won't let
Location: 3501 Midway Road #120, Plano, TX 75093
Website: https://www.lepeeptexas.com/
Phone: (972) 781-0700
14. Potbelly
Established in 1977 in Chicago, Potbelly specializes in submarine sandwiches and milkshakes made to order. In Plano, the chain owns 3 sandwich shops presenting a retro-style ambiance where locals and travelers can get toasted subs for brunch, lunch, or dinner.
Why Visit The Restaurant
Most of Potbelly's locations in Plano open at 10 AM. However, the sandwich shop in The Shops at Legacy starts working at 7 AM (on weekdays), so patrons can stop by and order favorites for an early brunch.
Besides meaty sandwiches, Potbelly also features vegetarian (or can be made vegetarian) subs to accommodate customers with special diets.
What To Eat
You'll love crowd-pleasing Italian, turkey breast, and chicken salad sandwiches after the first time trying them. Remember to get the pot pie soup, cookies, and milkshakes to make your meal heartier.
Website: https://www.potbelly.com/
Location 1: 5717 Legacy Drive Suite 160 Ste 160, Plano, TX 75024
Phone 1: (469) 467-7712
Location 2: 601 West 15th St, Plano, TX 75075
Phone 2: (469) 241-9056
Location 3: 6202 West Park Boulevard, Plano, TX 75093
Phone 3: (972) 248-4316
Southern Recipes Grill was first built in Richardson, Texas, then moved to the present address with a larger space. It's where friends and families can visit for breakfast, dinner, and everything in between.
Why Visit The Restaurant
Housed in Village At Collin Creek, the new location has a low-key vibe and will make you feel like eating at home. Besides the egg-centric menu featuring Southern-inspired classics, this place still offers excellent daily lunch specials.
Customers can get free refills for iced tea, soft drinks, and community coffee. Plus, you can head to this place for dinner on Friday when the venue offers many all-you-can-eat entrees.
What To Eat
You won't regret trying famous chicken fried steak or chicken fried chicken served with two eggs in your style. The place also lets patrons build their own meals with their choices of 2 to 5 ingredients.
Location: 621 West Plano Parkway #229, Plano, TX 75075
Website: https://www.southernrecipesgrill.site/
Phone: (972) 312-9800
If you have a chance to travel across The Plaza on Legacy, stop by Little Gus Cafe to discover a breakfast menu served all day and available from 6 AM. Unlike other brunch destinations, Little Gus Cafe showcases both American and Mediterranean-inspired options.
Why Visit The Restaurant
The cafe impresses first-time visitors with a vast menu featuring appetizers, omelets, kabobs, entree platters, burgers, and pitas. Food for little ones and vegetarians and desserts are also plentiful.
Additionally, this colorful eatery is appealing to the eyes with a beach-themed mural, setting a comfortable and homey atmosphere. There are plenty of tables and counter-seating options in the dining space and a small patio for customers to enjoy their meals.
What To Eat
Gyro, Mexican, and California omelets receive many recommendations from regular customers for their amazing deliciousness. Moreover, some Gus specials that Mediterranean food lovers should try are falafel plates (fried chickpeas and beans), chicken kabobs, and gyro plates.
Location: 6905 Coit Road #106, Plano, TX 75024
Website: https://littleguscafe.site/
Phone: (972) 433-5033
17. The Original Pancake House
Built in 1987, The Original Pancake House has grown to be one of the premier eating spots in Grapevine, Plano, Dallas, and Fort Worth, Texas. In Plano, it has 2 locations featuring scratch-made fares and signature pancakes.
Why Visit The Restaurant
Influenced by international cuisine, the eatery's menu showcases 5-day aged buttermilk pancakes, half-pound hamburgers, and many healthy eats. It also has gluten-friendly pancakes to accommodate visitors with special diets.
The restaurant uses fresh oranges and grapefruits for sugar-free juices and whips its cream daily. Additionally, bottomless gourmet coffee is served in cute mugs, which are also available for sale.
The Original Pancake House won many accolades, like Texas' 50 Best Small and Medium-Sized Businesses, Top 10 Pancake Restaurants in the Nation, Best of Dallas, etc.
What To Eat
Oven-baked Dutch baby and apple pancakes are well known for their distinct flavors. If you'd like to get a Southwest-style brunch, go for tasty breakfast burritos and tacos made with eggs and cheese.
Location 1: 2301 North Central Expressway #156, Plano, TX 75075
Phone 1: (972) 423-2889
Location 2: 5760 TX-121 #125, Plano, TX 75024
Phone 2: (972) 712-2121
Website: https://ophdfw.com/
18. Denny's
Denny's is a diner-style chain known for serving breakfast dishes 24 hours a day. The first diner appeared in Lakewood, California, in 1953. Today, it has developed more than 1,700 restaurants worldwide.
Why Visit The Restaurant
Whether you want over-easy, sunny-side-up, poached, or soft-boiled eggs, Denny's can excellently fulfill your request. It can also delight vegetarians and gluten-free dieters with many choices. Don't forget to ask the servers for details about the kid-eat-free day.
What To Eat
Denny's breakfast classics consist of moons over my hammy (ham and scrambled egg sandwich) and grand slamwich (eggs, sausage, cheese). Burger lovers can customize their favorite meals with patties, cheese, and toppings.
Website: https://www.dennys.com/
Location 1: 1830 North Central Expressway, Plano, TX 75074
Phone 1: (972) 423-8005
Location 2: 1305 Preston Road, Plano, TX 75093
Phone 2: (972) 713-6618
19. Waffle House
With over 1,900 locations across 25 states, this long-running chain is home to signature waffles and American dinner fares. Each year, Waffle House takes pride in consuming about 85 billion bacon strips, 124 million waffles, and 272 million eggs.
Why Visit The Restaurant
Working 24 hours a day, Waffle House is a favorite destination for early birds and night owls to have all-day breakfast. Its classic sweet cream waffles can be topped with pecan, chocolate, or peanut butter chips, and egg dishes are cooked in your style.
What To Eat
I recommend the all-star special combo if you want your plate filled with all restaurant favorites, including scrambled eggs, waffles, and delicious toppings. You can build your own hash brown bowls by selecting your favored ingredients.
Website: https://www.wafflehouse.com/
Location 1: 1740 East Spring Creek Parkway, Plano, TX 75074
Phone 1: (972) 423-1987
Location 2: 613 Jupiter Road, Plano, TX 75074
Phone 2: (972) 633-0234
Opening from 8 AM seven days a week, Taqueria Los Angeles is a counter-service eatery focusing on traditional Mexican cuisine, from tacos to margaritas. In addition to breakfast or brunch, the Mexican spot also features an assortment of dishes for lunch and dinner.
Why Visit The Restaurant
Not only known for its food authenticity, but the taqueria is also highly acclaimed for its low-key ambiance with an orange-hued theme. The restaurant also covers walls with murals of famous Spanish celebrities, creating an upbeat, vibrant vibe.
There are also robot servers who bring meals to customers' tables. A strong bonus for Taqueria Los Angeles is that it accepts cryptocurrency as a form of payment. Also, this place provides full-service and drop-off taco bar catering for any party.
What To Eat
Mexican-style breakfast dishes like Huevos ala Mexicana (eggs, veggies, serrano chile) and Chilaquiles (fried tortillas in salsa) are available until 1 PM. Guests can order delectable taco and gordita specials for lunch on weekdays until 3 PM.
Location: 1424 Jupiter Road #203, Plano, TX 75074
Website: https://tacosinplano.com/
Phone: (972) 423-2303
Bread Winners Cafe & Bakery, a popular eatery in Uptown Dallas, is also opened in Lakeside Market, Plano, to serve eclectic fares with a Southern spin. This restaurant chain has offered New Orleans-style breakfast and brunch since 1994.
Why Visit The Restaurant
This casual cafe features a unique setting with gold-framed mirrors, a wine bottle chandelier, a fireplace, and brick-exposed walls. Its ample patio is the highlight of this place which is friendly for dogs.
The bakery provides a good selection of homemade pies, which can be made in mini sizes or with gluten-free crusts. Besides, signature cupcakes, cookies, brownies, breads, and muffins are also listed on the menu.
What To Eat
Petite fried chicken & waffles, French toast souffle, and cinnamon rolls are top-notch delicacies you can't miss out on. If you're a fan of quiche, you'll love the quiche two ways served with a hash brown potato crust.
Location: 4021 Preston Road, Plano, TX 75093
Website: https://breadwinnerscafe.com/
Phone: (972) 312-9300
Press Waffle Co. began as a food truck serving Belgian waffles and had its first location in 2017. After landing a successful deal and appearing on ABC's Shark Tank, the business has risen to fame with many locations across Texas, Missouri, Oklahoma, and more.
Why Visit The Restaurant
The eating joint uses authentic Belgian recipes, high-quality dough, and caramelized sugar coating to handcraft sweet and savory waffles daily. The foods are customizable, and patrons can witness how their order is made in front of their eyes.
The Plano outpost is located inside the Legacy Hall, a vast food court in Legacy West. Thus, you can stop by Press Waffle Co. to get a tasty brunch, then entertain and discover more tasty fares at other bars, eateries, and beer gardens.
What To Eat
Place an order to the best-selling house waffles (strawberries, Nutella), the Southern Belle (lemon curd), or the Elvis (banana, butter) to please your sweet tooth. Otherwise, try the chicken and waffles if you want a savory brunch.
Location: Inside Legacy Hall, 7800 Windrose Avenue, Plano, TX 75024
Website: https://www.presswaffleco.com/
Phone: (972) 850-0189
Don't Skip Brunch In Plano, Texas!
You will never leave these excellent brunch restaurants with an empty stomach. Freshly made and good-tasting fares at these eating places can make you from a first-timer to a regular customer in no time.
Comment below the post about your opinions about the eateries above, and tell me which ones you will visit this week. Plus, by sharing this list on social media, you can help many foodies and travelers struggling to find a brunch spot in this city.