What are the best restaurants in Irving, TX? This is a common question I have received recently, and this post is an effective way to answer this question. The following section will explicitly present a list of excellent eateries and related information.
Therefore, keep reading if you want to see what you are looking for. I think the information in the article is enough for you to make a decision about the ideal place to enjoy your memorable time in Irving.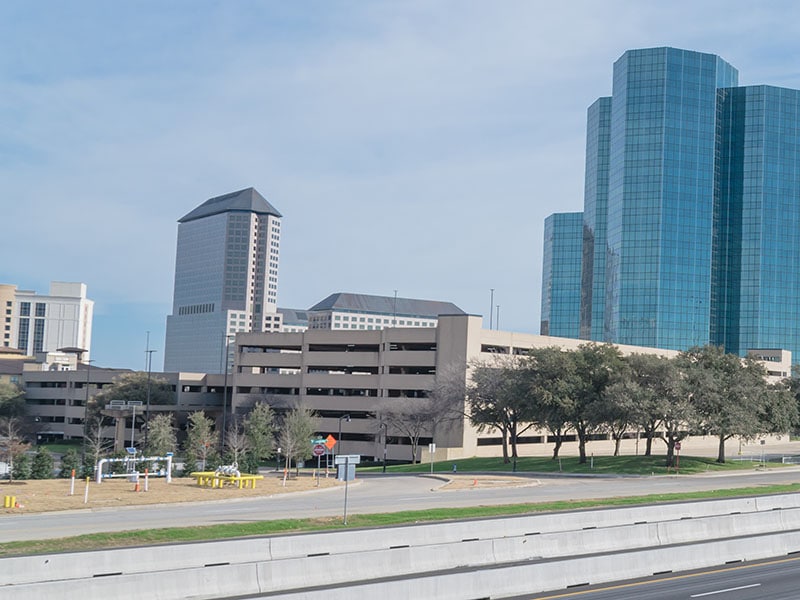 Save These Dining Houses To Your Travel Book Right Now!
Irving is a famous city in the state of Texas belonging to Dallas County. It is home to many excellent chefs and restaurants, so you will never run out of options when you like to eat out here.
It is not complicated to find a Brazilian dining house in Texas, the United States, but I have always had a big love for Vila Brazil. The mouthwatering, flavorful, and succulent dishes make you want to return to it regularly.
You don't need to worry about hygiene when enjoying the food here because the dining place is clean, and the staff always makes sure it is spotless before serving. In addition, you'll be satisfied with the excellent service of this restaurant from the first experience.
The gorgeous outside view and the interesting glass decoration design are the outstanding aesthetic highlights of this restaurant. Also, compared to other eateries, the food prices here are relatively lower.
Price range: $$ – $$$
Food styles: Latin, Brazilian, Steakhouse
Location: 2315 West Airport Fwy, Irving, Texas 75062
Website: https://www.vilabrazil.com/
Phone: (972) 607 4224
Table reservation:
Order online:
Let's get some yummy suggestions you can try at the Vila Brazil restaurant.
LA Burger is a special bridge between traditional Korean cuisine and American cooking. The restaurant's dishes have the typical taste of Korean cuisine and a bit of an American twist. Kimchi, spicy veggie tacos, Seoul dog, and bulgogi cheesesteak are some prominent examples.
There are many other LA Burger stores you can come across in different cities of Texas like Carrollton, Richardson, Keller, and Grapevine. In addition, the order delivery service of this dining house is convenient, so you can enjoy the taste of Seoul wherever you want.
It is terrific since this eating place is open every day. Nevertheless, the restaurant operates for fewer hours on Sunday: only from 12 PM to 7 PM.
Price range: $
Food styles: Korean, American, Quick bites
Location: 10045 North MacArthur Blvd #113, Irving, Texas 75063
Website: https://www.la-burger.com/
Phone: (972) 501 9188
Table reservation: Unavailable
Order online:
If you ask me where to eat yummy seafood, steaks, and meaty dishes in Irving, Saltgrass Steak House is the first name that comes to my mind. You can also find this popular eating house in Pearland (Texas), Austin, and many more. The soups, bread, and sweet desserts served at this place give you an unforgettable sensation.
Like other steakhouses, you will find garlic and butter on top of juicy and tender cuts. The heart of this restaurant's steaks lies in the signature and authentic Saltgrass – 7 steak spice. Don't forget to wash down your delicious steaks with cocktail delights like Ranch Water or CoronaRita.
No Bull Lounge is an essential part of this restaurant's success. This area attracts many customers. They come for unique and hearty cocktails, margaritas, wines, and beer.
Price range: $$ – $$$
Food styles: American
Location: 560 West Lyndon B Johnson Fwy, Irving, Texas 75063
Website: https://www.saltgrass.com/
Phone: (972) 373 9944
Table reservation:
Order online:
If you are used to seafood dining places in Dallas and want to enjoy a breath of fresh air, please take a short trip to Irving, and the Pacific Table-Las Colinas will fulfill all your desires for an excellent restaurant.
Traditional sushi recipes, excellent sandwiches, yummy steaks, and refreshing salads are the delicacies that have endeared the eatery's name to many diners. Its dishes have the typical style and taste of Pacific Northwest cuisine.
The restaurant opens at 11 AM on weekdays. However, you can enjoy yummy food after 9 PM when you come here on Thursday, Friday, and Saturday. You can go to this dining location at happy hour (4 PM to 6 PM) from Monday to Friday for extra benefits.
Price range: $$ – $$$
Food styles: American, Seafood
Location: 5238 North O'Connor Blvd #136, Irving, Texas 75039
Website: https://www.pacifictable.com/
Phone: (972) 967 7620
Table reservation:
Order online:
Stepping into an Italian Cafe, it is hard to resist the seductive and characteristic aroma of pizzas. The enchanting flavors and fragrance of the signature New York-style pizza come from fresh components, seasonings, and herbs.
Many people gather at this amazing dining place to enjoy excellent matches or games on the large-screen TVs. You can join them or pick a comfortable seat on the outside patio for a relaxed atmosphere or beautiful view of this lively neighborhood.
The bar offers many wines, cocktails, mixed drinks, and cold beer. I like to sit back and enjoy them with my friends and loved ones.
Price range: $$ – $$$
Food styles: Italian, Vegetarian
Location: 387 East Las Colinas Blvd #120, Irving, Texas 75039
Website: https://www.italianitaliancafe.com/
Phone 1: (972) 401 0216
Phone 2: (972) 401 0000
Table reservation: Unavailable
Order online:
In case you have tried all the excellent Mexican restaurants in Dallas, you can drive to nearby Irving for another experience. The name I want to recommend is Hugo's Invitados, which specializes in Mexican and Latin cuisine.
This eatery offers many healthy and delicious choices on its menu. You can taste gluten-free dishes with incredible flavors like Mexican avocado toast, Spanish octopus hummus, soups, salads, and pork tomahawk.
The essential factors that directly influence the high quality of the food are the fresh and natural components. Furthermore, this eatery is a trusted place to organize perfect and memorable events, quick lunches, or romantic dinners.
Price range: $$ – $$$
Food styles: Mexican, Latin
Location: 5240 North O'Connor Blvd #160, Irving, Texas 75039
Website: https://www.hugosinvitados.com/
Phone: (214) 496 0590
Table reservation:
Order online:
There are various options for a great and chill night in Irving, Texas, and the Yard House is a prominent example. Also, the chain ranks alongside the best dining spots in Houston, San Antonio, and other places that are graced with its branches. It's time to let your hair down by enjoying draft beers on tap, yummy food, and good music at those places.
Back to the Irving branch, beer is everywhere at this restaurant since it has about more than 100 drafts on tap, so feel free to choose your best-loved options for an incredible dinner. Moreover, many excellent Californian-inspired dishes on the menu can captivate you immediately.
This eatery has grown sustainably with many branches across the US, one of which is among the most desired restaurants in Fresno (CA). Choose a location nearby to join Happy Hours with great deals. In the Las Colinas location, it's from 3 to 6 PM (Monday and Friday).
Price range: $$ – $$$
Food styles: American, Bar
Location: 320 West Las Colinas Blvd., Irving, Texas 75039
Website: https://www.yardhouse.com/home
Phone: (214) 496 0151
Table reservation: Unavailable
Order online: Not available
Check the food flavor, draft beer, and atmosphere of the Yard House.
When you walk on West Airport Freeway, you should stop by Aspen Creek Grill at least once to fill your hungry stomach with delicious salads, burgers, steaks, or pasta. Not only that, the impressive list of margaritas, craft beer, or mixed drinks will bring pleasant moments for you.
You will receive a warm and polite greeting from the restaurant staff that makes you feel like you're coming home. Such a cozy atmosphere is the first thing you will feel in this eatery.
In case you want to enjoy your meal longer, please come here on Fridays and Saturdays as it closes later on those days. Also, it is better to visit it before 6 PM because you might miss the happy hours if you arrive later.
Price range: $$ – $$$
Food styles: American, Southwestern, Steakhouse
Location: 4300 West Airport Fwy, Irving, Texas 75062
Website: https://aspencreekgrill.com/
Phone: (972) 986 7770
Table reservation: Unavailable
Order online:
There are many excellent eateries for yummy Mediterranean food in Irving, but the Andalous Mediterranean Grill still has a crucial place in my heart. Its menu is suitable for many people since it contains low-carb, low-calorie, and vegetarian options.
Also, you can find 2 other branches in Arlington and Richardson. If you want an event space for up to 50 guests, please consider the Irving location. For large parties (up to 100 – 150 guests), I highly recommend choosing Arlington and Richardson branches.
The eating house offers many buffet packages for foodies, including the main buffet (20 dollars per person), a private buffet (25 dollars), a deluxe private buffet (35 dollars), and, finally, a customized package.
Price range: $$ – $$$
Food styles: Lebanese, Mediterranean, Greek
Location: 6450 North MacArthur Blvd, Irving, Texas 75039
Website: https://www.andalousgrill.com/
Phone: (972) 401 8900
Table reservation: Contact the restaurant for more information
Order online:
When it comes to Southwestern and Mexican cuisine, Via Real Restaurant is a household name in Irving. This eating place started serving diners in Irving city in 1985.
It has a gorgeous architectural and decorative design style. You will easily recognize this place due to its unique and cool Santa Fe style featuring earth-colored adobe brick walls. The relaxed and comfortable atmosphere gives you a pleasant feeling when you step into it.
You can be assured about Mexican dishes since they are made by a real Mexican chef (Jesus Olivares). This dining destination has a garden room, Santa Fe room, and Sedona room for hosting special occasions and events.
Price range: $$ – $$$
Food styles: Mexican, Seafood, Southwestern
Location: 4020 North MacArthur Blvd Suite 100, Irving, Texas 75038
Website: http://viareal.com/
Phone: (972) 650 9001
Table reservation:
Order online:
Let's enter the world of delicious empanadas by setting foot in the Empa Mundo restaurant. It will be a mistake not to consume the delectable and signature gourmet Argentinian empanadas for your dinner in this place.
Although it is located in a small space and does not have a large, glowing sign with neon lights, it still attracts many customers thanks to the mesmerizing and high-quality dishes.
Its menu is diverse with meat and veggie options, so you can choose your favorite recipes depending on your preference. Do not miss the delectable desserts on its menus, such as Nutella and banana, sweet empanadas, or sweet cookies.
Price range: $
Food styles: Latin, Argentinean
Location: 3977 North Belt Line Rd, Irving, Texas 75038
Website: https://www.empamundo.com/
Phone: (972) 746 4516
Table reservation: Unavailable
Order online:
Order online via its website:
In case you are a music lover, please go to The Ranch At Las Colinas immediately. Here, you'll enjoy delicious food and unique drinks and listen to catchy tunes from the live music program. Don't come here on Sunday and Monday nights when the live music is unavailable.
Also, you can check the live music schedule on the restaurant's website for the most specific date and time. Furthermore, banquet rooms designed in the country and urban style make this place ideal for holding special and private events.
American, Southwestern dishes, and steakhouse are the specialties at this fantastic dining house in Irving. Yummy flatbread, Texas plates, house salad, and soups are its best-selling dishes .
Price range: $$ – $$$
Food styles: American, Southwestern, Steakhouse
Location: 857 West John Carpenter Fwy, Irving, Texas 75039
Website: https://www.theranchlc.com/
Phone: (972) 506 7262
Table reservation:
Order online:
It is time to fall in love with the incredible flavor of the food at The Ranch At Las Colinas eatery.
To consume the best and most delectable pizza in Irving, I visit Cavalli Pizza at Regent Blvd frequently. You will dive into the incredible flavor of pizzas made from the highest-quality and authentic ingredients.
The dining house uses the original pizza dough imported from the Caputo Mill region in Italy. You cannot find enzymes or additives in the dough since it results from natural components like yeasts, salt, and water.
The secret of the delicious pizzas lies in the flavorful sauce. The restaurant utilizes the San Marzano tomatoes to make fresh, tangy, and red sauce for the pizzas. In terms of cheese, you'll not have enough of the fresh taste of the best mozzarella and Fior di Latte cheese.
The thing that makes the dining place's pizzas different from other places is the crispy and beautiful crust. It is the result of baking pizza in brick ovens with only wood.
Price range: $$ – $$$
Food styles: Italian, Pizza
Location: 3601 Regent Blvd, Irving, Texas 75063
Website: https://www.cavallipizza.com/irving
Phone: (972) 915 0001
Table reservation: Not available
Order online:
Come And Try The Service And Food At These Restaurants
It is time to give these ideal suggestions a shot. I hope to see your thoughts about the food quality, services, and everything in the dining places after you experience them. If any people ask about the good restaurants in Irving, let's show this post.
What are you looking forward to seeing at these restaurants? I am sure the suggestions will meet your desires about a cozy atmosphere, good services, staff, yummy food or others. Don't hesitate to come and check these restaurants' quality as soon as you can!