Experience the best farm-to-table restaurants in Fort Worth, Texas, to savor the city's best ingredients. Whether you call it farm-to-table or farm-to-fork, these restaurants always aim to provide the best dishes using regional elements.
To my surprise, the list even features some of Fort Worth's most-loved eating sites in Texas, with food incomparable to others. Therefore, let's head into the city to discover places that take domestic ingredients to the next level.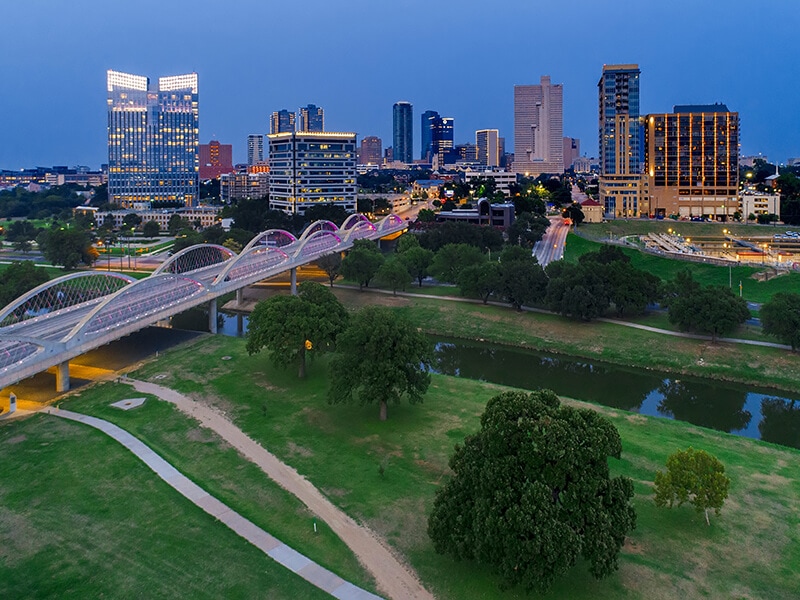 Tasty Farm-To-Table Dining Sites In Fort Worth
Let these dining establishments in Fort Worth serve you the best dishes made from local ingredients. This shortlist is a perfect recap before getting the specific details about each restaurant.
Ellerbe Fine Foods
Clay Pigeon Food & Drink
Cafe Modern
Righteous Foods
HG Sply Co. – Fort Worth
Wishbone and Flynt
Bonnell's Fine Texas Cuisine
TruFire
Reliable Dining Stops In Fort Worth To Savor Farm-To-Table Meals
Dive into the farm-to-fork eating scene in Fort Worth by dropping by these intriguing destinations. There's nothing more exciting than discovering tasty food and local ingredients under the same roof.
Located on the bustling Magnolia avenue, Ellerbe FInd Foods is a stylish destination, focusing mainly on American dishes with a twist from Southern cooking. This local-friendly establishment is perfect to start sampling your farm-to-table meal.
Why you should come to this restaurant:
Interestingly the venue used to be a gas station before being converted into a hip location. At Ellerbe Fine Foods, customers can linger in a relaxed space surrounded by an elegant setting while retaining the casual atmosphere.
What to eat:
Enjoy Ellerbe's upscale menu through dishes like the Louisiana crawfish tart or first earth farm spring beet; both utilize seasonal ingredients for the best result. Alternatively, I love going for a plate of roasted rabbit loin before finishing the main with the tasty bread pudding.
Location: 1501 West Magnolia Ave, Fort Worth, TX 76104
Website: http://www.ellerbefinefoods.com/
Phone: (817) 926-3663
If you want to explore farm-to-fork style restaurants in Fort Worth, Clay Pigeon Food & Drink is here to meet your demand while offering a relaxing feel. Inspired by the top-tier dining sites in Arlington, Texas, the owner opened Clay Pigeon to bring good food to the neighborhood.
Why you should come to this restaurant:
Aside from the fresh-from-the-farm ingredients, Clay Pigeon captures the owner's cooking experience over the year in many creative offerings. The brick-layered interior with a dim light setting also creates a chill ambiance to savor dishes.
What to eat:
Typically, I suggest getting a succulent shrimp cocktail before enjoying the housemade pasta featuring Roman bolognese. Otherwise, the ribeye and pan-roasted salmon can fulfill your night, especially with a long list of wines at Clay Pigeon.
Location: 2731 White Settlement Rd, Fort Worth, TX 76107
Website: http://www.claypigeonfd.com/
Phone: (817) 882-8065
On the first floor of the Modern Art Museum of Fort Worth, Cafe Modern is where Chef Jett Mora brings creative dishes to life. The place also has comfort food to meet any requirement you may have for your meal.
Why you should come to this restaurant:
Step into Cafe Modern, and you will instantly be impressed by the warm hospitality through its service. Aside from the local ingredients, Cafe Modern promotes many domestic spirits you can never find elsewhere.
Along with the indoor area, Cafe Modern accommodates an airy patio where you can cherish dishes made from sustainable ingredients while taking in the street views.
What to eat:
My favorite is a plate of sticky ribs served with flavorful apple butter. Another option you may turn to is chinois chicken salad accompanied by crispy wonton. Sandwiches can also be a solid choice at Cafe Modern when going for chicken or fried green tomato fillings.
Location: 3200 Darnell St, Fort Worth, TX 76107
Website: http://themodern.org/
Phone: (817) 840-2157
Food for your soul and body is what visitors can get when they visit Righteous Foods, a health-conscious dining site that mainly revolves around American fares. Plus, the cafe style of Righteous Foods gives the spot a welcoming feel.
Why you should come to this restaurant:
Located in a well-lit space, the eatery becomes a lively destination at night with neon signs. In addition, the wood-accented interior contributes to the signature chill ambiance of Righteous Foods. Don't forget; you can always visit the patio at the restaurant to admire the numerous pot plants.
What to eat:
For brunch, guests can opt for a bowl of veggies or meat; both pair exceptionally well with sides like black beans, sliced avocado, and eggs. I recommend the ahi tuna poke bowl with many greens if dinner is your preferred meal.
Location: 3405 West 7th St, Fort Worth, TX 76107
Website: http://www.eatrighteously.com/
Phone: (817) 850-9996
Finding a place with beautiful views and providing farm-to-fork food can be challenging, but HG Sply Co. is here to meet your demand. Located next to Clear Fork Trinity River, the site has outstanding views of the water area.
Why you should come to this restaurant:
Notorious as Dallas's finest restaurant in Texas, HG Sply brings to the Fort Worth community a vibrant space serving American fare with a long cocktail list. Furthermore, the spacious patio and rooftop provide the ideal dining experience.
What to eat:
Start your meal at HG Sply with a simple salad made using local veggies and topped with your favorite proteins. The bread and meat combination should be a brilliant choice for a convenient meal, with chicken and beef being the main fillings.
After 5 PM, customers can treasure protein-based dishes like pork chops and short ribs. Another popular choice is the duck confit that goes amazing with the duck fat-infused mashed potatoes/
Location: 1621 River Run #176, Fort Worth, TX 76107
Website: http://www.hgsplyco.com/
Phone: (682) 730-6070
Wishbone and Flynt is a family-friendly dining spot with its focal point around small plate items. Opened in 2020, the restaurant quickly got its first accolade being "Best Tapas/Shareable Plates" in Fort Worth.
Why you should come to this restaurant:
Surprisingly, Wishbone and Flynt also join with a speakeasy-esque bar to create The Amber Room. Plus, the restaurant is located in Backlot Studio and Workspace, a local spot dedicated as a working space.
What to eat:
Don't miss Wishbone and Flynt's weekend brunch featuring unique creations such as the PB&J wings, Flynt burger, and roasted chicken thighs. Alternatively, a plate of bacon, eggs, and a roasted pancake is a heartier meal.
Location: 334 Bryan Ave, Fort Worth, TX 76104
Website: http://www.wishboneandflynt.com/
Phone: (817) 945-2433
Bonnell's Fine Texas Cuisine proves that just because you want farm-to-table dining doesn't mean upscale eateries are off the list. This Southwestern restaurant is famous among the locals for offering one-of-a-kind cuisine.
Why you should come to this restaurant:
Arriving in Fort Worth in 2001, Bonnell brings the authentic flavor of Texas cooking to Fort Worth. Aside from the Southwestern spirit, the owner even incorporates Creola and Mexican cuisines to create unforgettable dishes.
What to eat:
Try its elk taco consisting of pico de gallo, cheese grits, and queso fresco. Then, you should give it a go at the house salad, experiencing the freshest cherry tomatoes that pair well with grilled chicken. Whatever you do, make sure to lay hands on the elk tenderloin.
Location: 4259 Bryant Irvin Rd, Fort Worth, TX 76109
Website: http://bonnellstexas.com/
Phone: (817) 738-5489
8. First Watch
First Watch has already made an impact at one of the most-loved eating venues in Arlington, Texas, serving sustainable food. With 3 branches in Fort Worth, the eatery can provide service wherever you are.
Why you should come to this restaurant:
Despite being a restaurant, First Watch is more like a cafe focusing on healthy eating. The setting mainly leans towards a chic industrial style, with a modern counter and stools residing in a spacious environment.
What to eat:
Usually, the seasonal menu is my go-to choice, with options ranging from a straightforward crab and avocado toast to hearty tacos al pastor hash. Or, you may turn to a reliable trifecta of pancakes, scrambled eggs, and bacon for your breakfast.
Website: https://www.firstwatch.com/
Location 1: 3001 Heritage Trace Pkwy Ste 101, Fort Worth, TX 76177
Phone: (817) 662-6363
Location 2: 8424 Lakewood Hill Dr., Suite 112, Fort Worth, TX 76244
Phone: (817) 427-3447
Location 3: 6333 Camp Bowie Blvd Ste. 280, Fort Worth, TX 76116
Phone: (817) 731-3447
Which Farm-To-Table Eatery Impresses You The Most?
What do you think about these restaurants? Though the list may be short, these destinations always deliver the best domestic ingredients from the city to make a flavorful meal. So wait no more and get ready to enjoy tasty farm-to-table dishes.
Before leaving, comment on your opinion in the comment section so others can learn from your dining experience. Share this article with people around you so they can always sample the best farm-to-fork cuisine while staying in Fort Worth.