Your search for the best Cajun and Creole restaurants in Dallas, Texas, ends here. No more sifting through endless websites and reviews! Instead, my post will point you to the directions to top-notch places offering these two cuisines.
Wait, are the two separate ways of cooking or just two sides of the same coin? Generally, Cajun food has rustic roots and robust flavors, while people define Creole food as refined and cosmopolitan. No matter, you will find both of them in the Big D's splendid restaurants.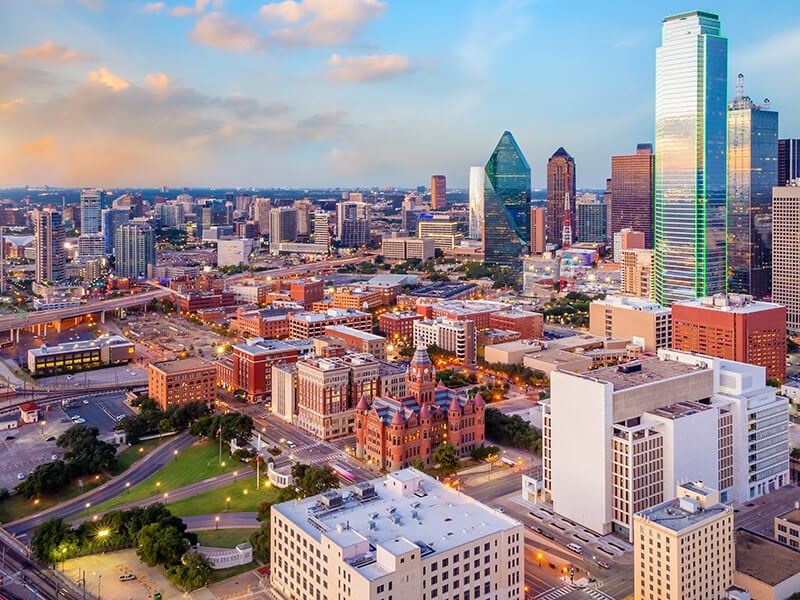 Sate Your Cravings For Cajun And Creole Food With These Dallas Restaurants
Do you think that Cajun/ Creole eats are always spicy? Well, that is a misconception: while being flavorful is a given, they can be mildly spicy or contain no heat at all. A visit to any of the places below will show you how.
Dodie's Reef
Aunt Irene's Kitchen
The Boiling Crab – Dallas
Razzoo's Cajun Cafe – Dallas
The Free Man Cajun Cafe & Lounge
Bucky Moonshine's
Southern Classic Daiquiri Factory – Dallas
Kriō
Pappadeaux Seafood Kitchen – Dallas
Charlie's Creole Kitchen
Sunset Crab Shack
Flying Fish – Dallas
The Crab Station – Dallas
Rocking Crab
Shuck N Jive – Dallas
The Big Easy Comes to Big D: Best Cajun And Creole Restaurants in Dallas
It is common knowledge that Cajun/ Creole food employs fresh ingredients (particularly seafood) and the holy trinity of cooking: celery, onions, and chopped green peppers. You can have a meal at the following dining venues to discover more exciting facts about those cuisines.
Is Dodie's Reef a sports bar or a Cajun restaurant? The answer is both: you can find exciting games with beer and flavorful eats at this Lower Greenville spot.
Why choose this restaurant:
Located at the historic corner of Goodwin and Greenville Avenues, Dodie's Reef features a lively atmosphere with loud music and numerous flat-screen TVs flashing the hottest matches nonstop. The lengthy weekday happy hour from 11 AM to 6 PM is the cherry on top.
Of course, this local fixture doesn't lack on the restaurant part. You can savor tasty Cajun dishes for brunch, lunch, and dinner in the pretty dining room or comfy patio. Being a bar doesn't bar kids from Dodie's Reef: it has an attractive kid's menu for little ones.
What to eat:
My favorite suggestions are Dodie's special parmesan-chargrilled oysters, Pasta Monica with spicy cajun cream sauce and your choice of protein, blackened seafood nachos with sour cream, and crispy alligator bites served with creole sauce.
Location: 2821 Greenville Ave, Dallas, TX 75206
Website: https://dodiesreefdallas.com/
Phone: +12148237333
Opened in 2018, this casual Cajun/ Creole spot (some even describe it as a soul food fixture) lost no time in becoming a sensation in South Dallas.
Why choose this restaurant:
South Dallas is known for Fair Park and its annual Texas State Fair, but now you can find another attraction in the area: Aunt Irene's Kitchen, which is also among the most well-known seafood restaurants in Dallas.
Housed in a former auto shop, its decor is somewhat basic and can't get any more different than the trendy Fair Park. However, the appeal lies in the various offerings that score big in terms of flavors, portion sizes, and affordability. To gratify your seafood fix, look no further than this spot.
What to eat:
Aunt Irene's Kitchen is synonymous with Black Boxes – to-go food containers with chicken/ seafood and sides. The classic Black Box is filled with snow crab legs, shrimp, andouille sausage, etc.
You can also choose the Fried Fish Box with corn on the cobs or Lobster Salad Box. There are many extra options to increase the size of your box. Whatever you order, don't forget to buy some crack cookies, which resemble a blend of cookies and butter pecan ice cream.
Location: 3309 S Malcolm X Blvd, Dallas, TX 75215
Website: https://aunt-irenes-kitchen.myshopify.com/
Phone: +19728785669
This mini-chain seafood restaurant chain has spread the love of freshly boiled seafood since 2004. Its Dallas location is something of a mecca for tasty, unfussy seafood with Cajun flavors.
Why choose this restaurant:
While spiciness makes up most of the Boiling Crab's reputation, this brand actually offers various heat levels to cater to every palate. But its bites are sure to boast savory deliciousness and rich mouthfeel unlike the taste of beef or chicken, plus flavorful Cajun seasoning.
You haven't eaten a seafood boil before? Then prepare to get a crash course at the Boiling Crab! Rather than using plates and silver cutlery, the seafood and its sides come in big bags, which will then be poured into a table lined with a tablecloth or parchment paper.
All you have to do is to pick the best bit with your hands and discard the shells or leftovers in the corner of the table. While the concept may not sound very neat for cleanaholics (and it actually doesn't), it is a very entertaining kind of dirty.
Moreover, you can put on a bib and a pair of gloves to control how dirty you want to be, and hand-washing stations are nearby to improve your hygiene. Obviously, the long wait you may endure proves that this way of eating is an enormous success (using Yelp waitlist is very necessary).
What to eat:
There are four things to choose from when ordering at the Boiling Crab: the kind of seafood (blue crabs, lobsters, and crawfish are the most popular ones), sauce (Sha-bang sauce is arguably the best), spice (from non-spicy to tongue-burning), and extra ingredients (like corn and Cajun fries).
Location: 5829 SW 73rd St, South Miami, FL 33143
Website: https://theboilingcrab.com/
Phone: +17864822736
Established in 1991, Razzoo's is a chain of Cajun cafes that stays faithful to the Louisiana style, even when it serves patrons in Dallas.
Why choose this restaurant:
A playful atmosphere and a well-stocked bar with knowledgeable bartenders are some of the most beloved features of this local fixture. But fun isn't the only thing you can enjoy: its flavorful dishes aren't to be trifled with.
And neither are the regular weekday specials. For example, you can enjoy your favorite lunchtime dishes with Gone Lunching Plates until 3 PM or order deep-fried small bites at discounted prices all day.
What to eat:
The most famous dishes you can find here are rat toes (shrimp and crab-stuffed jalapenos), creamy Cajun fondue with your choice of protein (crawfish is my favorite), gator tails with BBQ sauce and jambalaya rice, and Cajun fried steak with mashed potatoes and andouille cream gravy.
Location: 13949 N Central Expy, Dallas, TX 75243
Website: https://www.razzoos.com/
Phone: +19722353700
Featuring top-notch Cajun food and various forms of live entertainment, this place is truly one of the most exciting dining venues in Deep Ellum.
Why choose this restaurant:
Do you know where to find the festive vibes in New Orleans with distinctive music in Dallas? I've got just the place for you: The Free Man Cajun Cafe & Lounge, where live jazz, R&B, swing, hip hop, country music, and more happen every night.
Starting at 7 PM daily, high-spirited bands will take to the stage and electrify the air with arousing performances. The show goes on until 1:30 AM the next day or even later, depending on the fun level.
But that's not all: Each Sunday night comes with an open mic session, during which talents from all over Texas will delight you with great singing, dancing, poetry reciting, etc. Don't forget to visit the website to learn the schedule for the upcoming days.
What to eat:
Accompanying the loud music and superb talent shows are yummy appetizers like fried pickle planks, hot crab dip with cream cheese and cheddar, and blackened shrimp cocktails.
For the main course, spicy jambalaya with chicken and sausage is excellent, and so is Cajun crawfish pasta.
Location: 2626-2630, Commerce St, Dallas, TX 75226
Website: http://www.freemandallas.com/
Phone: +12143779893
Originally known as Alligator Cafe, this Deep Ellum spot is a bar-restaurant hybrid specializing in Cajun, Southern, and soul food.
Why choose this restaurant:
Blues music enthusiasts can't skip Bucky Moonshine's and its regular live music performance on the enclosed patio. You can check its Facebook page to know when the next event will take place. Regarding food, this place provides sublime bites for lunch, dinner, and Sunday brunch.
What to eat:
You can't go wrong with mac and cheese waffles served with chicken wings/ tenders; fried green tomatoes in batter; etouffees cooked with either catfish or crawfish according to an old family recipe; and voodoo Creole chicken on a bed of rice and green beans.
Location: 2912 Elm St, Dallas, TX 75226
Website: https://buckymoonshine.com/; https://www.facebook.com/
Phone: +12147486901
One of the most fantastic eateries in East Dallas, this Cajun spot offers more than just its namesake beverage. You can find its other locations in Fort Worth and Ardmore, Oklahoma.
Why choose this restaurant:
Few places in the Dallas–Fort Worth area can offer as many Daiquiri varieties as Southern Classic Daiquiri Factory: you can choose from more than 15 different flavors and personalize the size of your drink. Happy hour from 5 PM to 7 PM on weekdays makes it easier to try all of them.
While this place doesn't call itself a sports bar, the upbeat atmosphere is on point and hard not to enjoy. With catchy music in the background, from old-school tunes to the latest hits, you can watch your favorite games on multiple big-screen TVs with fellow fans on either side.
In addition, karaoke is available on Wednesday from 7 PM to 11 PM, and the weekly game night happens at the same time the next day. Those nights are the best time if you want to have fun with good food and booze.
What to eat:
For the "Southern Classic" part, this restaurant provides toothsome Canun eats such as Natchitoches crawfish pies (deep-fried pies with sauteed crawfish and special seasoning), seafood gumbo, stuffed shrimp, and Rajun Cajun wings. Besides, its Jello shots are to die for.
Location: 3030 Ross Ave, Dallas, TX 75204
Website: https://www.southernclassicdaiquirifactory.com/
Phone: +14698623113
Specializing in Asian-inspired Cajun cuisine, this intriguing restaurant in Bishop Arts District is a wonderful choice for change-seeking foodies. To save money on small bites and drinks, come here during the weekday happy hour between 4 PM and 6 PM.
Why choose this restaurant:
Both Cajun and Asian foods boast deep diversity in flavors, so what will happen if they are infused with one another? Find out the answer at Kriō, a little, brightly-decorated eatery in one of Dallas' trendiest areas.
Die-hard Cajun fans may have reservations about the appearance of Banh Mi or bao buns on the menu. But trust me: they taste heavenly when added with a good layer of Cajun seasoning. While Kriō is mostly open for dinner, its weekend brunch is a big hook.
What to eat:
First-timers should go for jambalaya egg rolls with chicken stuffings and sweet chili sauce; fried okra/ cauliflower with rice flour batter; crawfish bisque; chargrilled oysters; and blackened chicken fried rice with vegetables. They offer a tasty mix of Asian and Cajun flavors.
However, to expand your choices, boiled seafood by the pound and taro mud pies for desserts are also worth trying.
Location: 233 W Seventh St #100, Dallas, TX 75208
Website: https://www.kriodallas.com/
Phone: +12142539311
9. Pappadeaux Seafood Kitchen – Dallas
Dallas' dining scene benefits tremendously from Pappadeaux Seafood Kitchen, a chain of seafood restaurants with many New Orleans-style dishes. It is part of Pappas Restaurants, a massive empire of family-owned eateries.
Why choose this restaurant:
The popularity of Pappadeaux Seafood Kitchen is palpable, judging from the number of its locations and the raving reviews they get. In particular, it has two superb restaurants in the Dallas-Fort Worth International Airport, which make layovers much more bearable.
So what is the defining feature of Pappadeaux Seafood Kitchen Dallas? I would say it's the comfortable atmosphere mixed with upscale vibes, thoughtful service, and tasty fare rich in both flavors and variety. Understandably, reservations are a must, preferably not on the same day.
What to eat:
Here is a winning combo: crispy alligators for appetizers; Pappadeaux house salad featuring honey bacon, cheese, and veggies; anything on the specialty category for entrees, like pasta Mardi Gras, crawfish etouffee, giant shrimp and grits, or grilled tilapia and lump crabs.
You can also enrich your choices with many types of fried seafood and steak. When it comes to desserts, creme brûlée with fresh berries is a real flavor bomb.
Location 1:
Location 2:
Location 3:
Location 4:
Location 5:
Want to find a first-rate restaurant in Lower Greenville? Charlie's Creole Kitchen is here to delight you with its mouth-watering Cajun/ Creole eats and seafood.
Why choose this restaurant:
Founded in 1989 as Original Dodie's, this local spot went through rebranding in 2017. While the name changed, its menu items based on family recipes, the use of carefully selected ingredients, and a casual, bar-like atmosphere remain vital to its identity.
Charlie's Creole Kitchen is open for lunch and dinner, with daily specials and happy hour deals. Check the website for more information. While you're at it, the seasonal menu with limited offerings is also worth looking at.
What to eat:
My top recommendations are Cajun tamales with crab stuffings, blackened catfish on the side of rice and coleslaw, chicken fried chicken with mashed potatoes, and roast beef po' boy with French bread and Cajun fries.
Location: 2129 Greenville Ave, Dallas, TX 75206
Website: https://charliescreolekitchentexas.com/
Phone: +12148218890
If you don't mind loud music and Mexican and Cajun eats and a carnivalesque atmosphere are your things, Sunset Crab Shack is just the place for you.
Why choose this restaurant:
Located in Oak Cliff, this upbeat spot naturally has an expansive outdoor patio suitable for throwing a big party. Your friends will be treated to appetizing Mexican food skilfully mixed with the flavors of Louisiana and Texas.
Sunday nights are accompanied by live DJ performances on the patio, an excellent occasion for relaxing and letting yourself off the hook. But note that the music can be quite loud.
What to eat:
My top pick is the Sunset special with king crab, snow crab, shrimp, sausage, corn on the cobs, etc. But if you like to try something more compact, I strongly suggest grilled lobster po' boy with Cajun mayo, Cajun-fried calamari, and chicken wings with Cajun sauce.
Location: 534 Sunset Ave, Dallas, TX 75208
Website: https://sunsetcrabshack.com/
Phone: +12149465650
12. Flying Fish – Dallas
Flying Fish is a casual restaurant chain serving sublime seafood with Cajun flavors. Its multiple locations often land on the list of best restaurants in several US cities. For example, it is a famous eatery in Plano, Texas.
Why choose this restaurant:
Many Lousianna natives feel at home when they visit a Flying Fish restaurant, and it's easy to see why. The soothing tunes of old blues music in the background and funky decor with a fish theme truly work wonders on the already relaxing atmosphere.
You must also count on the small yet lovely patio, which renders the Cajun-flavored seafood items all the more irresistible. While Flying Fish mainly serves lunch and dinner, the Preston Center location on Luther Lane is open for breakfast, too.
What to eat:
When you need some tasty bites for appetizers, catfish chowder and hula poppers will rise to the occasion nicely. As for Southern favorites, shrimp jambalaya with bread and Cajun platters (a combo of frog legs, crawfish jambalaya, and rice) are worth every cent.
If you love fried and grilled food, your taste buds will be thrilled to meet grilled rainbow strouts added with garlic butter or fried oysters on a side of hush puppies.
Website: https://www.flyingfishinthe.net/
Location 1:
Location 2:
Location 3:
13. The Crab Station – Dallas
Founded in 2014, this modern seafood restaurant chain has garnered acclaim for its seafood boil steeped in a spicy, buttery sauce. It has many stores in the Dallas – Fort Worth area, appearing in the list of must-visit restaurants in El Paso, Fort Worth, Midland, and so on.
Why choose this restaurant:
Though small in size, The Crab Station has mightily pleasant vibes, thanks to its beautiful interior and jazz and R&B music to soothe your nerves. The prime locations also significantly improve the atmosphere by adding the liveliness of the Walnut Street Mall or Deep Ellum.
Another appealing feature is its awesome happy hour from open to 6 PM on weekdays, lowering the prices of fresh oysters, margaritas, and beers to very desirable levels.
What to eat:
The boiled seafood with various spice levels and main ingredients, such as crawfish, blue crabs, and mussels, are the best dish to try at the Crab Station. But the gumbo bar isn't inferior at all, which can provide you with lobster, shrimp, or chicken and sausage varieties.
Meanwhile, oysters on the half shelf and oyster ceviches are the obvious options to get a taste of freshness. And don't forget to check out the Sacks category containing many combos of seafood and sides.
Website: https://crab-station.com/
Location 1:
Location 2:
Located near the Asian Trade District, informally known as Dallas' Koreatown, Rocking Crab is a cozy spot to unwind with Cajun seafood.
Why choose this restaurant:
While this hole-in-the-wall spot has nothing fancy about decor, its easygoing atmosphere and steaming boiled seafood are a revelation. Add in the signature sauce ranging from mild heat to extreme spiciness, and you will have a meal to remember.
Diners who seek nothing more than good food and fun time won't find any fault with Rocking Crab.
What to eat:
Boiled seafood is the name of the game: there are many combos to indulge your palate, like crab and shrimp, snow crab and sausage, crawfish, etc. They are available by the pound and at average market prices.
But do you find that they contain too much protein for your taste? In that case, order some soups and sides, like French fries and corn, to balance the nutritional profile.
Location: 11407 Emerald St #101, Dallas, TX 75229
Website: https://www.facebook.com/
Phone: +19722414406
A thrilling dive bar and an impressive made-from-scratch menu characterize this Cajun and Creole restaurant, whose other location is one of Richardson's most spectacular dining establishments.
Why choose this restaurant:
While Shuck N Jive won't rank high in terms of quietness or elegance (it's a smoking dive bar, after all), its colorful interior, on-point bites and drinks, and opening hours that stretch into late night are quite enjoyable. You can also hang out on the dog-friendly patio.
What to eat:
The multiple po' boy varieties, ranging from shrimp to fried chicken, are very finger-licking. My other suggestions are shrimp and crab hush puppies as well as Cajun fried steak.
Location: 5315 Greenville Ave, Dallas, TX 75206
Website: https://www.shucknjive.com/
Phone: +12143699471
From Gumbo To Jambalaya: New Orleans Cuisine Is Right Here In Dallas
You may think that Dallas is nothing like Louisiana, and many local restaurants boast Texas flavors or fusion dishes.
However, once you get past that supposed description by digging deeper into what Dallas' Cajun and Creole eateries have to offer, you will get a more accurate picture.
Do you find my words hard to believe? In that case, just visit my suggested restaurants and let me know what you feel in the comments section. Also, notify me if you think some deserving names are missing from this list. And one last thing: share this post with your friends!