Are you searching for the best waterfront restaurants in Houston, TX? I'm glad you've come to the right place!
While Houston lacks in the coastline, many dining spots still offer awesome waterfront dining by taking advantage of the Buffalo Bayou flowing through the city and the fabulous Lake Houston.
If you still don't have a plan for the weekend, these top waterfront restaurants are worth checking out. From time to time, it's good to treat yourself to some good food and quiet your busy mind by sitting near the water!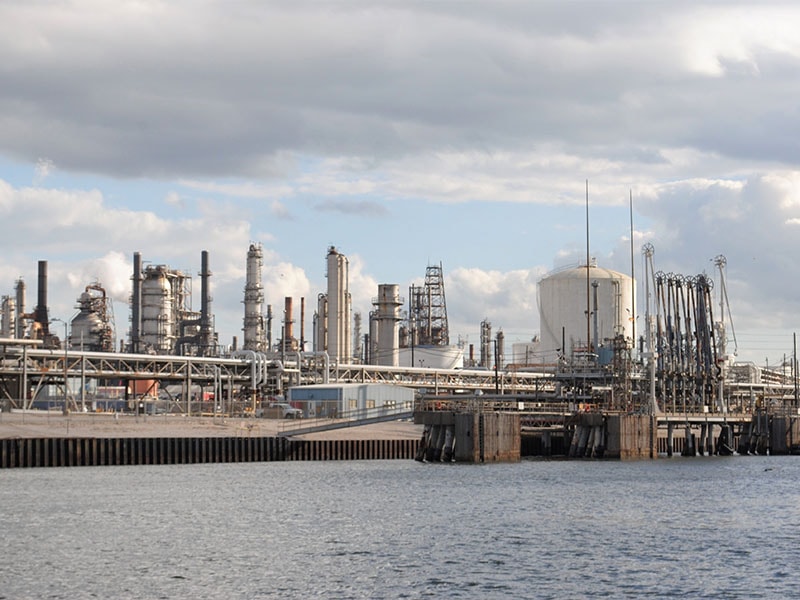 10 Best Destinations In Houston, TX For Amazing Waterfront Dining
Without leaving the city, you can still gorge on delectable foods while appreciating the stunning water views.
Dress up to impress your date while dining at Brenner's On The Bayou or Truluck's, or wind down with a good pint of beers and live music at Lake Houston Brewery on your weekend getaway. And everything in between!
Located on a picturesque, wooded retreat along the Buffalo Bayou, Brenner's On The Bayou provides an ideal setting for special events like weddings or celebrations. It's among the finest restaurants in Houston Texas if you want to dine with a view.
Brenner's On The Bayou boasts two outdoor decks overlooking the Buffalo Bayou. Each deck can accommodate 65-85 guests and 85 guests for a reception.
There's also the Blue Bar right next to it, which serves signature cocktails and over 200 wines from many corners of the world. If you can't reserve a table at the deck, rest assured that seating in other areas can also offer a beautiful view.
Enjoy ribeye with roasted bone marrow, Oscar topping, and roasted oysters in their charming two-story dining room. Don't forget to end your meal with Godiva chocolate souffle before stepping outside to the bar for an after-dinner drink.
Price Range: $$$
Food Styles: American (New), Steakhouse
Location: 1 Birdsall St, Houston, TX 77007
Website: http://www.brennerssteakhouse.com/bayou/
Phone: 713-868-4444
Order Online:
Table Reservation; Or contact the restaurant through the website
Explore Brenner's On The Bayou dining space and some house dishes!
With quality seafood and signature Florida stone crabs, Truluck's is one of the top-rated seafood dining spots in Houston Texas.
While this popular chain has several locations, this outpost on the shore of Lake Woodlands is especially blessed with a waterfront view.
As usual, I set the bar high for Truluck's foods, and this outpost didn't disappoint. Crabs are front and center of the menu, and chef Shane Flynn executes them well. Don't miss out on their signature Florida stone crabs when in season (from October 15 through May 1).
Truluck's doesn't only specialize in seafood. For something less aquatic, there are prime ribeye, prime New York strips, and filets, all of which are hand selected from long-standing artisans.
The restaurant was recently voted one of the top 100 most romantic restaurants in America in 2022 by Opentable. Dress up to dine as the restaurant has a strict, upscale dress code for its patrons.
Price Ranges: $$$$
Food Styles: Seafood
Location: 1900 Hughes Landing Blvd, Suite 600, The Woodlands, TX 77380
Website: https://trulucks.com/
Phone: 281-465-7000
Order Online:
Table Reservation; Call the restaurant's Guest Services Ambassador (Contact the restaurant directly for assistance with large parties or special requests)
Truluck's great attention to detail will make any dining experience a special experience.
Flora is among the top-rated Mexican restaurants in Houston Texas. The restaurant is a feast both for the eyes and taste buds.
Flora's interior is filled with elegant chandeliers. The restaurant still keeps the dazzling crystal lamps from the former venue while sprucing things up with a new color palate, plush upholstery, hand-curated art, and pottery.
This Mexican getaway also boasts a wonderful outdoor terrace for the best dining experience.
Flora's menu, crafted by Cooper and partner Josep Prats, showcases Mexican cuisine with a Texas touch. There are street tacos, tostadas, oysters, and more. The charred octopus is also a must-try dish here.
Thanks to Flora's dedicated masa program, corn tortillas are made fresh in-house daily. To complement the foods, their brass and marble full-bar also serves a variety of tequila and mezcal cocktails.
Price Ranges: $$$
Food Styles: Mexican, Wine Bars
Location: 3422 Allen Pkwy, Houston, TX 77019
Website: http://florahouston.com/
Phone: 713-360-6477
Order Online:
Table Reservation; Or call 713-360-6477 to book a table (Not accommodate parties larger than 6 guests)
Sharky's Waterfront Grill, perched right on the bank of Lake Houston, proudly offers the freshest seafood on this side of Kings Harbor.
This waterfront restaurant managed to bounce back in 2019 from the beating of Hurricane Harvey in August 2017. Shark bites (shrimp stuffed with pepper jack cheese) are a signature dish here.
Besides seafood, this casual restaurant also has many burgers (with the word "shark" in its name), sandwiches, and soups. Their Great White Shark burger is not for a light appetite (with up to 1 pound of Angus beef).
Lunch is served on weekdays, from 11 A.M to 4 P.M, with Po-Boys, sandwiches, pasta, and fried seafood on offer. Sharky's is also kid-friendly by dedicating a separate menu for children 12 years old or younger.
Price Range: $$
Food Styles: Seafood, American (Traditional)
Location: 1660 W Lake Houston Pkwy Suite 104, Kingwood, TX 77339
Website: http://sharkyswaterfrontgrill.com/
Phone: 713-904-5200
Order Online:
Table Reservation:
Let's look at Sharky's Waterfront Grill before coming for some Sharky dishes.
Also harbored in the Kirbywood next to Sharky's Waterfront Grill, Raffa's offers a sweeping lakeside view of Lake Houston. Contemporary American cuisines meet waterfront dining in such a spectacular setting.
The chef-driven menu features steakhouse blend burgers, crab stuffed flounder, Pappardelle del Mare (seafood pasta), and more.
Pair these dishes with a glass of rose and snag a seat at one of their 2 patios to take in the view. Join Raffa's happy hour from 4-6 P.M, Monday to Thursday, when you can get a bottle of wine and calamari/chicken tender at a more pocket-friendly price.
Raffa's is also a great place to hold a special event, given its stunning lakeside view. Their private wine room can accommodate 16 guests, and their main dining room can be set up for 50 guests.
Price Range: $$
Food Styles: American (Contemporary)
Location: 1660 W Lake Houston Pkwy #103, Kingwood, TX 77339
Website: http://www.raffas.net/
Phone: 281-360-1436
Order Online:
Table Reservation; Or contact the restaurant through the website and Facebook (Contact the restaurant by phone for parties larger than 8)
Raffa's Waterfront Grill boasts a stunning water view and is family-friendly, too.
Set in a century-old log cabin along the banks of White Oak Bayou, Rainbow Lodge offers a sophisticated yet comfy space with a game-focused menu.
Wild games such as bison, elk, venison, duck, and quail are all featured, along with some options for steak and seafood. The Lodge's smoked duck gumbo and grilled rare bison Carpaccio are my top picks.
Their two on-site gardens also supply fresh, seasonal produce to the kitchen. Diners can settle down inside for a cozy dinner. Yet, those seatings on the terrace that looks out the little creek are the most sought-after spots.
When the weather permits, Rainbow Lodge also has live music performances on Fridays, from 6-9 P.M, on their Tied Fly bar or patio.
Besides, there are several events throughout the month at this eater, such as Burger's every Friday, $2 Mimosa on Sunday (until 3 P.M), and wine tasting every month.
Price Range: $$$
Food Styles: Seafood, Wild Game, Steak
Location: 2011 Ella Blvd, Houston, TX 77008
Website: http://rainbow-lodge.com/
Phone: 713-861-8666
Order Online:
Table Reservation; Contact the restaurant through the website (Please call 713-861-8666 to book a table for special assistance)
Here are some outstanding dishes at Rainbow Lodge you might want to try.
Zammitti's is one of the most popular Italian restaurants in Houston Texas, thanks to their outstanding dishes and wonderful views.
Since 2011, Zammitti's has served the Kingwood community with its excellent Italian delicacies. There are many Italian-inspired dishes, from pasta, ravioli, and pizza.
Don't miss out on Zammiti's signatures: Cacciatore (grilled chicken with kalamata olives) and Saltimbocca (chicken breast stuffed with goat cheese). Or you can build a pizza with your favorite toppings. The gluten-free pizza crust is also available at a small charge.
The restaurant boasts a nice water view and a patio for outside dining. With a good bottle of wine, a piping hot pan pizza, and a splendid view of Lake Houston, you might want to linger the entire evening at this restaurant.
Happy hour is from 11 A.M to 6 P.M from Monday to Thursday and 11 A.M to 3 P.M on Sunday. Stop by this timeframe to enjoy the best deals on Martinis, Mimosa, Sangrias, beer, and wine by the glass.
Price Range: $$
Food Styles: Italian
Location: 1660 W Lake Houston Pkwy, Kingwood, TX 77339
Website: http://www.zammittis.com/
Phone: 281-361-7499
Order Online:
Table Reservation (Not available)
Space Cowboy has a funky, relaxing vibe that is perfect for hanging out with your crew. This well-loved restaurant in Houston Heights, Houston is directly connected to the Heights House Hotel, a big bonus for those wanting to stay overnight.
The outdoor area is a favorite spot in Space Cowboy. It resembles a tropical oasis with hammocks and cabana-style seats on the patio. For those who love to take a selfie, the interior has some Instagram-worthy corners with Cowboy Bebop photos.
This eatery serves standard bar-style foods, including burgers and finger foods. Alcohol-based drinks are strong, which is nice for heavy drinkers.
Join Space Cowboy happy hour on weekdays from 4-7 P.M to enjoy rock margaritas and ranch water at a lower price.
Price Range: $$
Food Styles: Bar
Location: Heights House Hotel, 100 W Cavalcade St, Houston, TX 77009
Website: https://www.spacecowboyhou.com/
Phone: 713-715-7006
Order Online:
Table Reservation: Email the restaurant to book a table
The poolside bar Space Cowboy is the perfect place to hang out in the Houston Heights neighborhood.
For the best waterfront beer experience, Lake Houston Brewery is the ultimate destination in Houston. Thanks to the outdoor seating area facing the lake, you can enjoy a great beer with a wonderful view.
To match the aquatic theme, Lake Houston Brewery serves many seafood options, such as shrimp, oysters, and catfish. Comfort dishes such as sandwiches and street tacos are also featured.
Lake Houston Brewery hosts live music performances regularly with their nice, elevated stage outdoors. So, check their website for upcoming events.
Price Range: $$
Food Styles: Breweries, American
Location: 10614 FM 1960, Huffman, TX 77336
Website: https://www.lakehoustonbrew.com/
Phone: 281-324-1113
Order Online:
Table Reservation: For parties of 10 or larger, leave the required details on the restaurant's website.
Great music, seafood, cold brew, and waterfront view make for a perfect weekend getaway.
Chimichurri's South American Grill rivals other Lake Houston restaurants with their elegant space and Latin-South American cuisines.
Like Sharky's Waterfront Grill, the restaurant also suffered from the hard blow of Hurricane Harvey. It took Chimichurri one year to remodel and get back on its feet.
Now the restaurant has an interior with a chic, lounge-like atmosphere. Yet, everyone knows the real appeal is their patio that overlooks the lake. Seat back and enjoy the lakeside view as you dine on a juicy boneless ribeye or a bone-in strip steak.
All of their beef used is certified Angus beef. Then wash it down with the bar's Pinot Grigio. Wine down Wednesday at Chimichurri's South American Grill is one of the best deals, as you can try a variety of selected wines for just half of the price.
Price Range: $$$
Food Styles: Latin American, South America
Location: 1660 W Lake Houston Pkwy, Suite 104, Kingwood, TX 77339
Website: http://www.chimichurrisgrill.com/
Phone: 281-360-0015
Order Online; or contact the restaurant by phone or through the website
Table Reservation; or call 281-360-0015 to book a table
The elegant space, hospitability, and great food are what you can expect from Chimichurri's South American Grill.
Come Closer To The Water With These Waterfront Restaurants!
With water on one side and savory foods on your plate, these waterfront restaurants in Houston will guarantee an unforgettable dining experience. So, give yourself a break from your daily hustle by having a good time in any of these dining spots.
Don't forget to give me feedback on the options on this list by leaving a comment in the section below. Share this round-up for anyone looking for watering dining options in Houston.