My list of the best restaurants in McKinney, Texas, will guide you to hot spots serving flavorful dishes. These places are top-rated and have received many positive reviews for the food, service, prices, and ambiance.
In this collection, I'll give you brief information on why these eating destinations are so notable and worth your visit. Most importantly, there are also useful tidbits about amazing promotions or good Happy Hour deals that you never want to skip.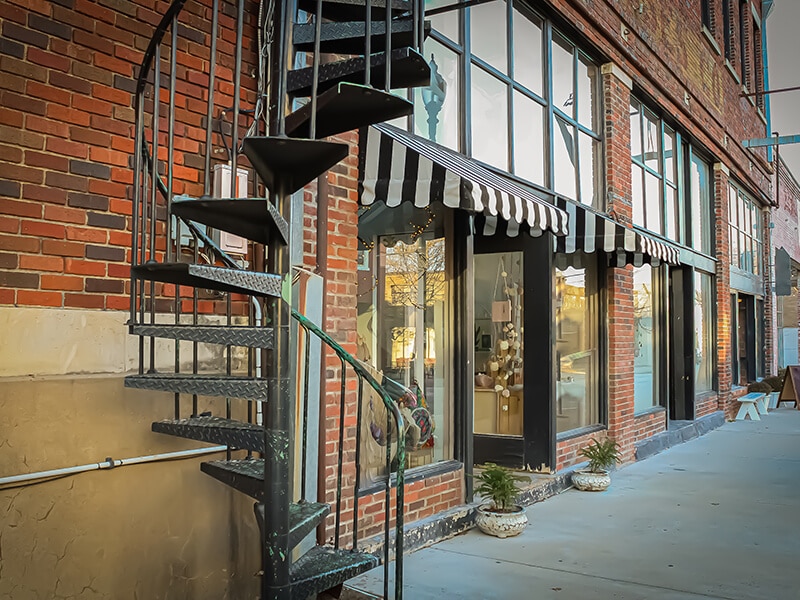 Explore Where To Get Scrumptious Meals in McKinney
McKinney is always known as a must-visit place for nationwide foodies since it's packed with various premier restaurants. This article includes many long-established chains and locally owned joints well-known for their award-winning cuisine.
Rick's Chophouse
54th Street Restaurant & Drafthouse – McKinney
The Yard McKinney TX
Harvest
Cristina's Mexican Restaurant
Local Yocal BBQ & Grill
Sugarbacon Proper Kitchen
Harry's at the Harbor
Thai Noodle Wave McKinney
Hutchins BBQ
Rockfish Seafood Grill
Texas Roadhouse
Mellow Mushroom McKinney
Cadillac Pizza Pub
Blue Goose Cantina
Asian Buffet
El Fenix
These Exceptional Eateries In McKinney Will Completely Satisfy Your Craving
Even if you're looking for a luxurious or casual dining joint, this list has you covered. Besides American restaurants, this city also features Mexican, Thai, or Asian dining places that bring you a memorable eating experience.
Rick's Chophouse is a must-try destination for steak and seafood lovers. It delivers tempting dishes made with locally sourced ingredients and traditional techniques in a sophisticated and upscale environment.
Why Choose This Restaurant
With elegant leather chairs, tin ceilings, and gas lamps, the fine dining steakhouse provides a phenomenal atmosphere for anniversaries and intimate diner dates.
Notably, the place is housed inside a boutique hotel, The Grand Hotel, making it an ideal venue for travelers to stay here while exploring the city.
Rick's Chophouse showcases various well-decorated rooms and customizable menus for private parties. The Grand Ballroom on the second floor, one of Rick's sleek spaces, seats 150 guests and is designed with wood floor, bench seating, and crystal chandeliers.
What To Eat
The exquisitely made lobster bisque, prime rib, and cowboy steak (bone-in ribeye) deserve a try for firstcomers. Besides, you can join this place for brunch on Sunday to relish weekly changed items and complimentary champagne glasses for adults.
Location: 107 North Kentucky Street # 200, McKinney, TX 75069
Website: https://rickschophouse.com/
Phone: (214) 726-9251
Besides McKinney, 54th Street is an iconic eating place in Fort Worth, Mansfield, Pflugerville (Texas), and other neighborhoods. The chain is known for offering dining and bar areas where patrons can enjoy burgers, American dishes, and tasty beverages.
Why Choose This Restaurant
To make customers feel like dining at home, 54th Street boasts an eclectic environment with a retro touch of memorabilia adorned on the walls. The dog-friendly patio is also charming, with a fire pit and a large screen for entertaining.
The casual eatery doesn't only please customers with scratch-made fares but also the selection of 54 beer varieties. The Happy Hour for food and drinks excellently lasts from 3 PM – 6 PM on weekdays and from 9 PM until close every day.
What To Eat
Some eats and drinks you can try during the Happy Hour are fried pickles, boneless wings, nachos, 25-ounce select drafts, or sangria.
In addition, it never goes wrong when attempting signature Chesapeake bay crab cakes and sizzling fajita skillet at 54th Street Restaurant & Drafthouse.
Location: 3645 West University Drive, McKinney, TX 75071
Website: https://www.54thstreetrestaurants.com/
Phone: (469) 293-1954
The Yard McKinney TX is housed inside a historic building constructed in 1855 by the Abbott family. Taking advantage of its prime location under oak trees in McKinney, the restaurant features a giant backyard for folks enjoying frozen margaritas, beers, and burgers.
Why Choose This Restaurant
This family-operated establishment welcomes colleagues, families, and even furry friends to revel in the vibrant space. You can eat, drink, and watch your favorite games with many TVs outdoors on the patio. Heaters, lights, and fire pits are available to comfort guests on cold days.
In addition, The Yard offers a good Happy Hour promotion on weekdays from 3 PM – 6 PM when draft beers, cocktails, house wines, waffle fries, and queso have low prices.
What To Eat
Buffalo chicken tacos or blackened mahi taco board at this sports bar are popular. Ma's fried chicken tenders and The Yard burgers are sure to complement your tasty cold beers perfectly.
Location: 107 South Church Street, McKinney, TX 75069
Website: https://www.yardtx.com/
Phone: (469) 631-0035
Harvest pleases customers with sustainably sourced American dishes and Texas-made drinks. This farm-to-table restaurant guarantees customers will be satisfied with its items change four times a year served in the rustic, stylish environment.
Why Choose This Restaurant
At Harvest, most ingredients, from meats to vegetables, are sourced within a radius of 150 miles. The restaurant also shows concerns about environmental problems by using recycled wine bottles, reusable towels, LED bulbs, and compostable containers.
Moreover, Harvest provides two stylish spaces suitable for all memorable parties. The Great Room features gorgeous iron chandeliers with a capacity of 26 guests. And the Cellar, including upscale wine racks, can accommodate intimate events of 24 people.
What To Eat
Juicy ribeye, pork enchiladas, and fried chicken are staples at the eating joint. Grapefruit martini is also highly rated for its fruity flavors and can pair with any main dish. The kitchen also boasts a wide gluten-free selection from appetizers to steaks and seafood.
Location: 112 East Louisiana Street, McKinney, TX 75069
Website: https://harvesttx.com/
Phone: (214) 726-0251
Cristina's Mexican Restaurant is a critically acclaimed eatery in Garland, McKinney, and other areas in Texas. Thanks to serving high-quality Mexican fares, it quickly expands from a humble joint with 10 tables to a Tex-Mex chain with 12 locations in the Lone Star State.
Why Choose This Restaurant
Cristina's in McKinney is conveniently housed in Eldorado Plaza with an ample dining room and outdoor area. The interior space is furnished with iron chandeliers and a large fireplace in the front foyer, bringing a warm and comfortable feel.
The business is operated by the Vargas family, rooted in Central Mexico. Therefore, all dishes are prepared from family recipes with a unique Mexican flavor. The restaurant's people also source the highest-quality ingredients and spices to ensure serving delicious and fresh dishes.
What To Eat
Customers can visit all locations on Mondays to get discounted margaritas and kids' meals. Also, chicken or steak fajitas will be sold at a special price on Wednesdays.
Fried tilapia or slow-roasted beef brisket are some of the customers' favorites at Cristina's. They also love to finish the feast with homemade flan made with Grand Marnier.
Location: 2811 Craig Drive #110, McKinney, TX 75070
Website: https://www.cristinasmex.com/
Phone: (214) 544-2800
This family-operated steakhouse showcases a beef-centric menu featuring barbecues, Wagyu steaks, and Southern Americana fares. The place is reconstructed from a grocery warehouse to an upscale and relaxed locale for family dinners or friend gatherings.
Why Choose This Restaurant
Local Yocal BBQ & Grill serves made-from-scratch steaks sourced from its own butcher shop. It also provides seasonal items, chef's specials, local beers, and barrel-aged cocktails to elevate every dining experience.
The steakhouse owns an event space called The Augustus, where live music and special parties happen regularly. The area can seat up to 200 guests with a rustic and modern atmosphere.
What To Eat
It's best to start your feast with smoked onion dip or red pepper pimento cheese. Then, you can have your favorite LoYo mac n cheese or signatures like smoked chicken fried steak and wood-grilled pork chop for main dishes.
Location: 350 East Louisiana Street Suite A, McKinney, TX 75069
Website: https://localyocalbbqandgrill.com/
Phone: (469) 225-0800
Sugarbacon Proper Kitchen features modern American cuisine twisted with Southern flavors in Downtown McKinney and Allen, Texas. The dining venue gains popularity from the signature Sugarbacon appetizer and a broad collection of whiskeys, cocktails, and beers.
Why Choose This Restaurant
Besides the outstanding atmosphere inside, Sugarbacon offers a large, inviting outdoor space. Next to the patio, separated by a sliding door, is an event space for special parties with a capacity of 40 people.
The restaurant provides an excellent collection of specialty cocktails, sparklings, beers, and more. The Happy Hour promotion lets customers purchase draft beers, bottled wines, deviled eggs, and fried green tomatoes at low prices from 4 PM – 6 PM on weekdays.
What To Eat
Without a doubt, first-timers must try the Sugarbacon (crispy pork belly with BBQ sauce) for appetizers. I also recommend braised short rib and Gulf scallops for entrees with crispy Brussels sprouts as a side.
You can join the place for weekend brunch with tasty items like shrimp & grits or Proper brunch burger. Also, remember that kids can eat free every Tuesday.
Location: 216 West Virginia Street #101, McKinney, TX 75069
Website: https://sugarbacon.com/
Phone: (469) 631-0075
Harry's is ideally located in Adriatica Village, a European-style venue perfect for photo shooting. It invites locals and travelers to indulge in bar fares, American favorites with a new twist, and cocktails in casual, laid-back surroundings.
Why Choose This Restaurant
You'll find Harry's nestled on the edge of the gorgeous Riva Harbor behind a bell tower. Whenever the weather permits, sit on its patio and get a stunning view of the sunset and the beautiful lake nearby. During Happy Hour (3 PM – 6 PM), you can enjoy daily drink specials at a low price.
This locally-operated business also equips 12 big-screen TVs streaming customers' favorite games. There is a connected garage, so parking is a breeze when joining Harry's at the Harbor.
What To Eat
Harry's popular dishes include chicken carbonara (pasta dish), fish and chips, crab cakes, and rusty nuts (balls of bacon, cheese, and potatoes). Furthermore, a brunch menu with buffet offerings is available on weekends from 9 AM – 2 PM.
Location: 6601 Mediterranean Drive, McKinney, TX 75070
Website: https://harrysattheharbor.com/
Phone: (214) 592-0240
Launched in Richardson, Texas, in 2003, Thai Noodle Wave earns attraction from traditional and fusion Thai cuisine. Over decades of serving curries and noodles, the restaurant has expanded statewide and became an exceptional restaurant in Frisco, Dallas, Carrollton, and McKinney.
Why Visit The Restaurant
The kitchen uses all-natural white meat chicken, free from hormones and antibiotics. The Thai restaurant serves an array of specialties with adjustable heat levels, and tasty peanut soup is served complimentary for everyone.
Most meaty dishes can be substituted with tofu for vegans, and plentiful options for halal eaters, vegans, or vegetarians are also available. Young-aged guests can enjoy special box meals, including ice cream.
What To Eat
Customers' favorites are roti curry, herbal chicken sriracha fried rice, and fresh crabmeat fried rice. If you want to try stir-fried entrees, sesame chicken and Mongolian beef are crowd-pleasing for their irresistible flavors.
Location: 2775 South Central Expressway #180, McKinney, TX 75070
Website: https://www.noodlewave.com/
Phone: (972) 542-4542
Founded in 1978 by a McKinney resident, Hutchins BBQ was honored to be listed on Texas Monthly's Top 50 Barbecue Joints and USA Today's Top 10 Brisket Sandwiches in Texas. The eatery never fails to delight meat lovers with juicy brisket and fall-of-the-bone ribs.
Why Choose This Restaurant
Not only famous for meats smoked to perfection, but Hutchins BBQ is also notable for offering complimentary banana pudding, peach cobbler, and ice cream (dine-in only). The barbecue joint also ships smoked brisket, seasonings, and sauces nationwide.
Besides serving meats by the pound, Hutchins BBQ gives customers various family packs for groups from 3 to over 20 guests. The drive-thru service with no-limit order amount makes it easy for meat lovers to enjoy their favorite anywhere.
What To Eat
You don't want to miss out on specialty beef ribs (only on weekends), burn ends (when available), and Texas twinkies (jalapeno with brisket and cheese). As for the side dish, I highly suggest choosing broccoli salad as a side dish to accompany the entrees.
Location: 1301 North Tennessee Street, McKinney, TX 75069
Website: https://hutchinsbbq.com/
Phone: (972) 548-2629
Established in 1998, Rockfish Seafood Grill is a top-notch restaurant in Arlington, Richardson, Southlake, and McKinney, Texas. The seafood chain specializes in delectable dishes presenting Cajun and Creole flavors.
Why Visit The Restaurant
The eatery gives customers a casual, friendly atmosphere with a fishing-themed setting. All items are prepared from scratch, from salad dressings to sauces. More importantly, patrons can customize the meal by choosing their favorite type of fish and style of cooking.
What To Eat
Come for lunch or dinner and savor famous crawfish etouffee, crab & artichoke stuffed salmon, Alaskan fish & chips, and Southwest seafood enchiladas. Remember to order delicious deep-fried bread pudding to conclude the meal.
Location: 2780 South Central Expressway, McKinney, TX 75070
Website: https://rockfish.com/
Phone: (972) 542-2223
Texas Roadhouse is a lively steakhouse that takes pride in delivering American cuisine influenced with a Southwestern twist. It's a well-known chain with 627 locations and counting in American as well as 29 international outposts.
Why Choose This Restaurant
Housed in McKinney Marketplace, the McKinney outpost possesses a cozy, Texas-inspired decoration with Nascar memorabilia and taxidermy on walls. Bar seating with numerous flat screens is available for drinking and sports watching.
Standing out from other steakhouses, the chain is popular for complementary rolls and honey cinnamon butter. All steaks are also made with USDA Choice beef butchered in-house, and every dish is prepared from scratch.
What To Eat
After ordering Texas Roadhouse's favorite cactus blossom (fried onions) dipped with Cajun sauce, you can try hand-cut steaks, fall-off-the-bone ribs, or burgers. If you are a massive fan of chicken, the specialty grilled BBQ or country-fried chicken won't let you down.
Location: 3101 South Central Expressway, McKinney, TX 75070
Website: https://www.texasroadhouse.com/
Phone: (972) 547-6688
Mellow Mushroom started baking delectable pizzas in 1974 in Georgia. Today, the chain pizzeria has grown to 170 locations nationwide and is popular for stone-baked pizzas, calzones (folded pizza), and a broad beer collection.
Why Visit The Restaurant
Mellow Mushroom is situated in historic Downtown McKinney with an art-filled decoration, exposed brick, and wood panels. It's near Collin County History Museum, and parking is convenient at the Davis garage behind the establishment.
Using unbromated unbleached wheat flour, spring water, and no refined sugar makes Mellow Mushroom's pizzas outstanding. Plus, the chain seeks vine-ripened tomatoes, 100% all-natural meats, and premium mozzarella for the sauces and toppings.
What To Eat
Stop by the restaurant between 2 PM – 6 PM to get special deals for featured appetizers, cocktail specials, beers, and wines. You can get the ultimate Mellow and holy shiitake pies or creatively customize your pizzas.
The pizzeria can prepare vegan and vegetarian choices with meatless and soy-free cheese. Gluten-free crust made in a designated area is also available to accommodate special diets.
Location: 218 East Louisiana Street, McKinney, TX 75069
Website: https://mellowmushroom.com/
Phone: (972) 548-2800
Opened in 2005, this locally-owned restaurant features oven-baked pizzas, a comprehensive drink list, and live music. It has won many accolades in the city for its excellent food and service, such as Best Pub, Best Pizza, Best Music, and more.
Why Visit The Restaurant
After several renovations, Cadillac Pizza Pub is now a brick-walled pub with a sun-drenched patio one block away from the square downtown. Live performances featuring multiple music genres occur from 9 PM – 11:30 PM on Friday and Saturday nights.
The establishment prioritizes choosing locally sourced, and all-natural ingredients for making pizzas. The kitchen uses veggies and herbs grown in Texas to guarantee freshness.
What To Eat
Suggested wood-fired pies you'll get obsessed with are the goat & fig and the bee's knees (red sauce, hot soppressata, honey). Cadillac Pizza Pub also offers awesome lunch specials (Tuesday-Friday, 11 AM – 3 PM), including a low-priced combo of a salad, drink, and pizza.
Location: 112 South Kentucky Street, McKinney, TX 75069
Website: https://www.cadillacpizzapub.com/
Phone: (972) 547-3833
Delivering Tex-Mex cuisine to the Dallas–Fort Worth metroplex since 1984, Blue Goose Cantina is one of the must-try places to eat in Grapevine, Highland Village, and McKinney. Its menus show mesquite-grilled items, refreshing beers, and tasty margaritas.
Why Visit The Restaurant
Blue Goose Cantina showcases endless items made daily with the finest ingredients for lunch, dinner, and weekend brunch. There are also abundant choices for children and vegetarian customers.
The lively Tex-Mex venue has a great Happy Hour all day on Monday and from 2:30 PM to 6:30 PM on Tuesday – Friday for drinks. If you visit Blue Goose Cantina on Thursday, the establishment will give you reasonably priced rock/frozen margaritas, well drinks, and queso.
What To Eat
First-time comers can follow this guide: kick things off with queso made with signature salsa, and next, go for tortilla soup and chicken/steak fajitas. The place also allows diners to pick 2 or 3 items to create their own combo meals.
Location: 2020 North Central Expressway North, McKinney, TX 75070
Website: https://www.bluegoosecantina.com/
Phone: (214) 491-1689
Get a memorable experience at Asian Buffet, where you can eat bottomless Chinese, Mongolian, and Japanese fares. The all-you-can-eat establishment boasts a friendly environment for all family or friend gatherings.
Why Visit The Restaurant
Upon stepping inside, you'll get lost in buffet bars with over 100 options from chicken to sushi and Mongolian grill options. Asian Buffet also delights vegetarians with a large salad bar filled with fresh, delicious items.
Moreover, the eatery provides pick-up and delivery services to allow customers to enjoy their favorites at home or anywhere they like.
What To Eat
You'll regret leaving the place without trying classic sushi like spicy crab, tuna, or California rolls. Some entrees you'll love include teriyaki chicken, spicy orange chicken, Mongolian pork, or fried fish filet.
Location: 920 North Central Expressway North, McKinney, TX 75070
Website: https://www.mckinneybuffet.com/
Phone: (972) 540-0000
El Fenix, one of Dallas' greatest Mexican restaurants, opens a location in McKinney. This chain was established in 1918 and has risen to fame with genuine Mexican and Tex-Mex cuisine, margaritas, and weekly specials.
Why Visit The Restaurant
The hacienda-style spot can accommodate large parties with impeccable service and food. Furthermore, kids can also customize the meals with their favorite choices of entrees and side dishes.
On Wednesdays, you can come and dig into affordable enchiladas served with rice and beans. What's more, El Fenix supplies to-go margaritas by quart and gallon, along with many family packs, so guests can celebrate their Mexican parties right at home.
What To Eat
The cheese enchilada plate is famous for its perfect flavors of aged cheddar and chili con carne (chili with meat). Building your lunch with El Fenix's favorites like tacos, tamales (meat wrapped in dough), and chalupas (masa topped with veggies and cheese) is also worth a try.
Location: 3450 South Central Expressway #15, McKinney, TX 75070
Website: https://www.elfenix.com/
Phone: (972) 542-7076
You'll Become A Regular Customers At These Eateries In McKinney
After trying McKinney's top-notch eateries for the first time, I bet you'll be back there hundreds of times for their soul-satisfying fares. Besides, many of these places can satisfy any customer, whether they are vegans, vegetarians, gluten-free dieters, kids, or picky eaters.
Which place do you decide to dine in tonight? Answer the question in the comment below. If you want more people to read this helpful information, don't hesitate to share it on social media platforms. Have a happy week!