Finding the best seafood in El Paso, TX, might seem challenging in the desert, but this bustling city is full of hidden gems. If you crave succulent maritime flavors, this guide is here to help.
In this article, you'll be introduced to three remarkable seafood restaurants that deliver a taste of the ocean right to the heart of the Southwest. Offering an irresistible combination of classic and contemporary dishes, these top eateries are bound to satisfy your seafood cravings.
Let's plunge into the delicious world of the best seafood in El Paso and learn what makes these establishments truly extraordinary.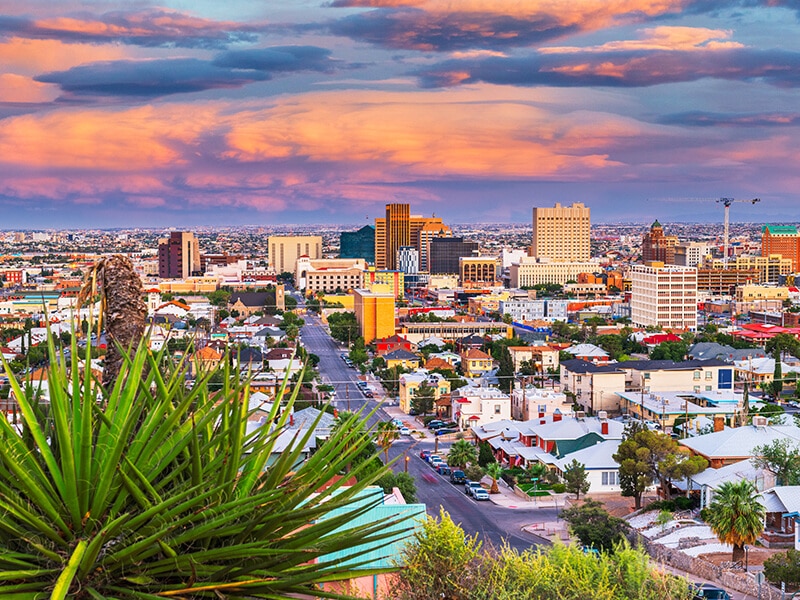 Finding The Freshest And Finest Seafood Restaurants In El Paso, Tx
Looking to satisfy your craving for delicious seafood in El Paso? Whether you're a fan of fresh fish, succulent shrimp, or savory scallops, here is a list of the best seafood spots in town to help you reel in the perfect catch.
Little Shack
Red Lobster
Landry's Seafood House
Villa Del Mar
Los Cabos Seafood
Los Colegas
Los Aguachiles
Pelican's Steak & Seafood
Hook & Reel Cajun Seafood & Bar
The Crab Station
Crawdaddy's Bar And Grill
Los Bandidos De Carlos & Mickey's
Coco Loko
Mac's Downtown
Sunny's Sushi
Cocteles Mazatlan Restaurant El Paso
Tugboat Fish And Chips 22
Catfish Basket
Anson Eleven
Dia De Los Pescados
Top Seafood Restaurants In El Paso To Check In This Week
El Paso, Texas, may be far from the coast, but that doesn't mean you can't enjoy the freshest and most delicious seafood dishes. The city has a rich culinary scene, with many seafood restaurants offering dishes that will tantalize your taste buds.
Let's dive into the flavorful world of seafood in El Paso right now.
1. Little Shack
Little Shack is a laid-back seafood establishment that debuted in 2010 and is grounded in El Paso.
It's an exceptional retreat from the rigors of daily life and a splendid venue to indulge in scrumptious Mexican seafood platters and an extensive array of tacos, which have graced the pages of numerous magazines and newspapers.
Little Shack has garnered various distinguished accolades for its top-notch cuisine and possesses five venues in El Paso. One of the primary reasons customers select Little Shack is due to the restaurant's replication of the Caribbean, reflected in its tropical-style decor.
The eatery's ambiance is relaxing, the fare is reasonably priced, and it has an extensive menu of Caribbean-inspired dishes perfect for sharing.
Furthermore, Little Shack is suitable for groups and features a broad selection of tasty, sharable items. Its in-house clamato sauce is a must-try and is recognized for its distinctive, bold, and spicy flavor.
In addition, Little Shack offers event catering, making it an ideal destination for special occasions.
If you're contemplating what to order at Little Shack, highly recommended dishes include fish tacos, shrimp tacos, shrimp cocktails, ceviche tostadas, and ahi tuna molcajetes. With a vast array of mouth-watering dishes, Little Shack is certain to satiate anyone's cravings.
Website: https://thelittleshack.com/
Location 1: 1355 George Dieter Dr Suite 104, El Paso, TX 79936
Phone: (915) 261-7152
Location 2: 5360 N Mesa St, El Paso, TX 79912
Phone: (915) 321-1562
Location 3: 865 Resler Dr h, El Paso, TX 79912
Phone: (915) 307-3205
Location 4: 2701 N Mesa St #200, El Paso, TX 79902
Phone: (915) 603-6007
Location 5: 12380 Edgemere Blvd #2627, El Paso, TX 79938
Phone: (915) 300-1111
2. Red Lobster
Red Lobster, a renowned seafood chain acknowledged for its delectable American cuisine, stands as one of the most extensive franchises for seafood restaurants worldwide. Its presence extends globally, with multiple locations present in Florida, Texas, and California.
The restaurant chain has attained notoriety from being mentioned in Beyonce's "Formation" song and being featured on Forbes' esteemed list of America's Best Large Employers 2021.
Red Lobster stands as an impeccable choice of restaurant for several compelling reasons. Firstly, the establishment's interior exudes a New England-inspired decor, complete with cozy wood paneling, subdued lighting, and a maritime ambiance that is both comforting and inviting.
It caters to large groups with family-style meals and shared dishes, including an exclusively crafted children's menu. The portions are generous, and the restaurant provides a comprehensive array of nutritional and allergen information for each dish.
Moreover, the kitchen employs a unique and humane technique for cooking lobsters, shunning the traditional boiling method. The restaurant offers a range of seafood options that are sustainably farm-raised or wild-caught, including pasta, soups, and sandwiches, all of which are prepared using high-quality ingredients.
In addition, Red Lobster remains dedicated to reducing its environmental footprint, utilizing eco-friendly paper-to-go bags and sustainable utensils.
The restaurant's most coveted menu items encompass the incomparable Ultimate Feast®, Garlic Shrimp Scampi, Parrot Isle Jumbo Coconut Shrimp, and the Lobster Lover's Dream®.
The establishment's famous Cheddar Bay Biscuits stand as a culinary masterpiece that one cannot afford to miss, with the restaurant even offering a biscuit mix for customers to recreate the savory experience at home.
Website: https://www.redlobster.com/
Location 1: 8401 Gateway Blvd W, El Paso, TX 79925
Phone: (915) 781-2202
Location 2: 1860 Joe Battle Blvd, El Paso, TX 79936
Phone: (915) 849-9844
Location 3: 800 Sunland Park Dr, El Paso, TX 79912
Phone: (915) 833-5753
Landry's Seafood House is a well-known chain that has been offering authentic Gulf Coast seafood and other terrestrial-based delicacies since the year of our Lord 1947. With multiple locations spread across Texas, California, South Carolina, and Missouri, this restaurant chain is the epitome of gastronomic excellence.
The serene atmosphere that pervades the dining room, private rooms, and bar exudes an enchanting charm that leaves the patrons spellbound. The seating arrangement in the restaurant is ample and provides a comfortable dining experience for everyone.
Landry's Seafood House is an ideal place to create unforgettable memories with your loved ones while indulging in a wide range of dishes that can be shared among the guests. For larger orders, parties to-go are also available, provided that a one-day notice is given.
The bar at Landry's Seafood House offers a comprehensive selection of artisanal wines and in-house cocktails, curated to cater to the most sophisticated palates.
The restaurant's weekday happy hours, running from 3.30 PM to 6.30 PM, features a delightful selection of light bites and cocktails that are bound to excite the palates of our esteemed guests.
Every dish served at Landry's Seafood House comes with a side of rice and broccoli, thus providing a wholesome meal. The restaurant's parking lot is spacious enough, and live music performances are frequently held to enhance the dining experience.
The chef's recommended dishes at Landry's Seafood House include the delectable almond-crusted mahi-mahi and the prime ribeye with shrimp and crab scampi. You can also enjoy the popular raspberry lemon drop cocktail or the must-try dessert – banana foster.
Location: 6801 Gateway Blvd W, El Paso, TX 79925
Website: https://www.landrysseafood.com/
Phone: (915) 779-2900
4. Villa Del Mar
Villa Del Mar, a distinguished seafood franchise located in the Juarez-El Paso territory, boasts a storied history that dates back to 1967 when it was initially established in Juarez.
For over 50 years, this mecca of seafood has catered to seafood enthusiasts, solidifying its reputation as one of the most enduring seafood establishments in the area. Since expanding to El Paso in 2004, Villa Del Mar has become a destination of choice for seafood connoisseurs, with two locations in the region.
Upon entering both 2 locations, you are immediately greeted with a quiet and calm ambiance, perfect for a leisurely dining experience.
The spacious seating arrangement, complemented by the tasteful decor, renders Villa Del Mar a fitting venue for group gatherings or familial get-togethers. For those who prefer al fresco dining, the West Side locale is ideal.
What sets Villa Del Mar apart from other seafood restaurants is its commitment to employing only the freshest seafood directly procured from the coast, guaranteeing the highest quality seafood available in the region.
Villa Del Mar's generous portions at reasonable prices are a compelling reason to visit. Each dish comes with fish soup and a house salad, providing exceptional value for your money. With an extensive menu featuring options both from the sea and land, Villa Del Mar is the perfect destination for those seeking diverse culinary offerings.
For seafood aficionados, Villa Del Mar offers a selection of whole fishes, including Black Bass, Red Tilapia, and Red Snapper, prepared to satisfy every palate.
Those seeking something specific to indulge in should try Villa Del Mar's Scallops Villa Del Mar and marinera rice, which come highly recommended. The shrimp cocktails are also a must-try. Villa Del Mar offers a range of beverages, including lemonade, to complement your meal.
Website: http://www.villadelmarrestaurants.com/
Location 1: 7988 Gtwy Blvd E, El Paso, TX 79907
Phone: (915) 591-1446
Location 2: 5668 N Mesa St, El Paso, TX 79912
Phone: (915) 584-1888
Los Cabos Seafood, established in 2015, is situated in Colony Cove III, opposite the North Mesa Professional Center. This boutique-style restaurant is reputed for delivering genuine Mazatlan-style seafood dishes with the most exquisite ingredients.
Los Cabos Seafood is a family-operated business showcasing an outdoor shaded patio, perfect for spending quality time with loved ones. The interior dining room is fitted with televisions, providing extra entertainment.
On Saturday evenings, guests can revel in live music and karaoke night for an enjoyable experience.
Young diners can enjoy a separate children's menu designed to satisfy their taste buds. The restaurant provides complimentary chips and salsa refills, along with a cup-sized fish soup with every meal, enhancing the cost-effectiveness of dining.
Their extensive menu presents a diverse selection of delicacies, including seafood cocktails, soup, tacos, and combination plates. Los Cabos Seafood's must-try specialities include margaritas, ceviches, and micheladas.
Los Cabos Seafood's top dishes are shrimp cocktails, tostada ceviche fish, and breaded fish filet tacos. Additionally, non-alcoholic refreshments like tea, lemonade, and coffee are available.
A word of advice: the restaurant can become crowded during lunchtime and the afternoon, so arriving early is advisable to avoid waiting.
Location: 7200 N Mesa St, El Paso, TX 79912
Website: http://orderloscabosseafood.com/
Phone: (915) 301-0030
6. Los Colegas
Los Colegas, a familial seafood chain, has been providing authentic Mexican flavors since 1993. With three branches nestled in El Paso and establishments in the United States and Mexico, Los Colegas has emerged as a preferred option for ardent seafood enthusiasts.
For those with a penchant for self-indulgence at Los Colegas, the Edgemere outlet is highly recommended for its easy accessibility and ample parking space. The restaurant boasts a comfortable milieu with a convivial atmosphere, so it can be a perfect location for a casual night out.
Los Colegas has garnered widespread admiration for its munificent portions, bestowing excellent value for money. The restaurant organizes live performances during the night, thereby setting the perfect ambiance for those looking to groove the night away.
In addition, Los Colegas proffers daily and weekly lunch specials, guaranteeing a unique gustatory experience with every visit.
Los Colegas procures its seafood from the Pacific Ocean, ensuring impeccable quality and freshness in every serving. With a vast selection of crustaceans, octopuses, and other seafood varieties, Los Colegas has become the ultimate destination for seafood aficionados.
When it comes to food, Los Colegas has gained acclaim for its must-try dishes, such as the fish tacos, poblano enchiladas, and sopa marinera. To complement your meal, Los Colegas provides a medley of beverages, including beer.
Website: https://www.loscolegaselpaso.com/
Location 1: 9099 Gateway Blvd W, El Paso, TX 79925, United States
Phone: (915) 591-4498
Location 2: 1613 N Zaragoza Rd, El Paso, TX 79936, United States
Phone: (915) 855-3744
Location 3: 12430 Edgemere Blvd Suite #205-207, El Paso, TX 79938
Phone: (915) 261-7316
7. Los Aguachiles
For an exhilarating and scrumptious seafood dining experience in El Paso, visit Los Aguachiles. This restaurant has two branches in the city and provides a selection of well-known and lesser-known Mexican seafood delicacies.
Los Aguachiles is an excellent option for those who desire a lively and amusing atmosphere while enjoying their meal. The restaurant offers a welcoming and energetic ambiance, accompanied by live music that elevates the dining experience.
Regarding pricing, Los Aguachiles presents fair rates compared to other seafood restaurants in the vicinity, making it an ideal choice for budget-conscious diners.
Their comprehensive menu encompasses soups, aguachiles, cocteles, and more, with a kids' menu also available for families.
For must-try dishes, Los Aguachiles' shrimp cocktails, fish tacos, baja tacos, Mar y Tierra aguachile, and oysters are guaranteed to satisfy your taste buds. Don't miss the opportunity to relish sought-after Mexican seafood at this fantastic restaurant.
However, their Mar y Tierra aguachile and other dishes may be fiery, so it's advisable to consult with the staff before ordering.
Website: http://orderlosaguachiles.com/
Location 1: 7500 N Mesa St #107, El Paso, TX 79912, United States
Phone: (915) 585-7588
Location 2: 1360 Lee Trevino Dr #205, El Paso, TX 79936, United States
Phone: (915) 595-9911
Pelican's Steak & Seafood, situated in the Turtle Cove Shopping Center, bestows an intimate and sophisticated culinary experience. This El Paso jewel, which commenced operations in 1981, is locally owned and operated, encapsulating more than 33 years of heritage.
It is a place that seafood lovers cannot afford to miss, considering its renowned seafood dishes and breathtaking tropical beverages. The eatery operates daily, commencing at 4 PM on Mondays to Saturdays and 12 PM on Sundays.
It has received acclamation from various media outlets, including The City Magazine, What's up Magazine, and El Paso Time.
The moment you step into Pelican's, the tasteful seaside décor and subdued lighting impart an elegant and refined atmosphere that captivates you. The restaurant's interior is magnificent, featuring nautical decor and rich wood furnishings.
All dishes are handcrafted and made fresh daily, with seafood delivered twice a week. The "Fresh Catch" varies every day, providing a distinct and fresh culinary experience. Pelican's also uses USDA Choice Angus Beef that is aged in-house and presents a fine selection of wine and martinis.
To culminate the gastronomic experience, live entertainment is available twice weekly. Concerning cuisine, Pelican's clam chowder, fish and chips, Australian cold water lobster tail, and shrimp pelican are just a few of the must-try dishes that are guaranteed to satiate your appetite.
Location: 130 Shadow Mountain Dr, El Paso, TX 79912
Website: https://www.pelicans-restaurant.com/
Phone: (915) 581-1392
Hook & Reel Cajun Seafood & Bar, a recent seafood addition that emerged in the year 2021, has situated itself within the Las Palmas Marketplace. This eatery forms part of a renowned chain of establishments with locations located in Colorado, Florida, Connecticut, and several other states.
This particular restaurant introduces a fascinating seafood philosophy, which features its signature boil cuisine that is guaranteed to surpass your expectations.
As you venture into the confines of Hook & Reel, you'll be greeted by an impressive ambiance that sets the precedent for an unparalleled dining experience. The cuisine is heavily influenced by traditional Cajun home cooking, allowing you to choose from 6 delicious sauces to enhance the taste of your dish.
The raw bar provides seasonal culinary options while the full bar boasts a range of craft beers, cocktails, sodas, and juices to quench your thirst. For parents with young children, the establishment offers plastic gloves for the kids to wear, along with kid-friendly plates for your family's convenience.
The shareable portions are optimal for group gatherings, and the affordable prices make this establishment a viable option for all.
For those seeking culinary excellence, Hook & Reel is certain to satisfy your seafood cravings. The seafood boils enable you to select from a range of seafood, sauces, and extras to create a dish that is unique to your liking.
In addition, you can also enjoy the flounder po' boy, lobster tail baskets, and catfish po' boy, all of which are exceptional choices. As an accompaniment to your meal, I strongly recommend their frozen margarita, which will elevate your experience to an entirely new level.
Location: 11885 Gateway Blvd W, El Paso, TX 79936, United States
Website: https://hookreel.com/
Phone: (915) 300-2899
The Crab Station is a fresh seafood restaurant chain that opened its doors in 2020. This restaurant, located in the West Towne Marketplace, provides guests with a cracking and peeling seafood experience that is sure to satisfy seafood enthusiasts.
Voted as El Paso's top seafood restaurant, The Crab Station serves a variety of dishes that are worth trying.
The restaurant features a family-friendly ambiance with beachy decor, colorful furnishings, and funky and trendy vibes that will keep you entertained. They also have happy hour specials and TVs available for game broadcasts.
The menu highlights seafood boils and various oyster preparations in Cajun styles, all made using live seafood delivered fresh daily. To elevate the dining experience, disposable tablecloths, plastic bibs, and plastic gloves are provided.
Although the prices may be slightly high, the portions are generous, and the quality of the food makes it worth it. Additionally, there is plenty of parking available for convenience.
If you're unsure what to order, The Crab Station has several delectable options to choose from. The Lobster rolls, calamari, and lobster garlic noodles are must-tries that will leave you craving for more.
Location: 6450 Desert Blvd N c104, El Paso, TX 79912, United States
Website: https://crab-station.com/
Phone: (915) 249-6411
Upon seeking an unforgettable and remarkable dining experience in Cincinnati, one must venture to the Entertainment District and immerse themselves within the walls of Crawdaddy's Bar and Grill.
This family-operated restaurant, established in the year of 2009, has attained a reputable status for its timeless and traditional Cajun cuisine and oceanic delicacies that are capable of satisfying even the most insatiable of palates.
Crawdaddy's presents itself as a superlative location for a midday or evening feast, or perhaps even a late-night indulgence as it remains accessible until the following day. The advantageous site of the establishment is a clear and definite benefit for individuals who seek to visit, as it is solely a brief 20-minute drive away from the airport.
Upon crossing the threshold, you are immediately overcome by a relaxed, intimate and extraordinary ambience. Select your seating arrangement and prepare to delight in a perfect fusion of classic Cajun dishes and typical American comfort foods.
Aside from the extensive menu brimming with mouth-watering and delectable cuisine, Crawdaddy's offers a comprehensive and all-encompassing bar, complete with draft beer, an accessible pool table, a jukebox, and numerous televisions that establish the ideal setting for socializing with loved ones and acquaintances.
The establishment's menu is rife with various and diverse seafood dishes, such as gumbo, red beans and rice, and crawfish, with the inclusion of vegetarian alternatives.
It is highly recommended to sample the Blackened Chicken and Shrimp Pasta, Nola fries, Crawfish Etouffee over Fettuccini, and Oyster Shooters, all of which are generously portioned and capable of captivating and indulging the most discerning of taste buds.
Location: 212 Cincinnati Ave, El Paso, TX 79902, United States
Website: https://crawdaddys-ep.com/
Phone: (915) 533-9332
Los Bandidos De Carlos & Mickey's is a dining establishment that is managed by a family and has been providing delectable Mexican cuisine for more than 65 years. This restaurant is a favored spot for admirers of Mexican food who are searching for an appetizing lunch, dinner, or Sunday brunch.
The restaurant boasts a vibrant milieu and an awe-inspiring atmosphere. The magnificent interior design is accompanied by vivid flags, Mexican garnishes, exquisitely embellished walls, and cozy booths. The dining facility provides both al fresco and indoor seating options and sports fans can enjoy games on televisions that are situated within the vicinity.
This eatery has an extensive menu, which includes more than 70 delectable items, ranging from flautas and tacos to plates of seafood. It is also noteworthy that they serve some of the most heavenly margaritas in the locality, with assertive flavors that will leave you wanting more.
To augment the dining experience, Los Bandidos De Carlos & Mickey's provides evening performances by mariachi bands in the bar area, which is further complemented by a compact dance floor. Moreover, their prices are budget-friendly, making it an economical choice for anyone who is seeking a phenomenal dining experience.
For those who are uncertain about what to order, Rosa's Flautas, Shrimp Jalisco, and Filete a La Veracruzana are some of the dishes that are a must-try.
Lastly, do not forget to leave some space for dessert and have a taste of their crispy fried ice cream. And of course, you must not miss their colossal-sized margaritas, which will make you fulfilled.
Location: 1310 Magruder St, El Paso, TX 79925, United States
Website: https://carlosandmickeysmagruderst.com/
Phone: (915) 778-3323
Coco Loko, a restaurant situated in proximity to the airport, is a requisite destination for those in search of an extraordinary and indelible gastronomical experience. Since its origination in 2016, this locally-owned establishment has become an in-demand spot for both connoisseurs and occasional diners.
The restaurant's arresting neon green facade emanates a vivacious and dynamic aura. As you venture into this eatery, you will be greeted with pacifying vibes, which are ideal for relaxing and savoring dishes.
This restaurant is a haven for those who are in search of comprehensive facilities. Moreover, the music choices in the background heighten the ambiance, thereby allowing guests to destress after a long day.
Coco Loko has gained renown for its seafood delicacies and Mexican street-style refreshments. The menu offers a plethora of alternatives, which includes plant-based options to satisfy the cravings of all diners.
Coco Loko prides itself on using fresh and high-grade ingredients. The most popular dishes on offer include fish tacos, shrimp cocktails, octopus tacos, and ceviche borrachos.
Additionally, Coco Loko presents a diverse range of happy hour specials, hearty servings, and complimentary chips. Insider tip: paying in cash will net you some discounts.
Location: 9449 Montana Ave, El Paso, TX 79925, United States
Website: https://www.facebook.com/
Phone: (915) 244-1865
Mac's Downtown, situated in the heart of Downtown El Paso, is a compulsory eatery that provides a remarkable dining experience. This locally-owned and women-owned establishment takes pride in serving Cajun-style seafood.
Mac's Downtown is conveniently positioned on the same path as The Wigwam Museum, making it an impeccable post-visit destination. For a distinctive experience, register for their ghost tour around the establishment.
The eatery's intimate and pleasurable ambiance, including the melodious fish decor, will captivate you. The establishment's walls exhibit artwork for sale, and a minute stage entertains live performances, crafting a New Orleans-inspired atmosphere.
Mac's Downtown is the ideal spot for intimate meetings or group gatherings, and dogs are permitted in the dining room. They have vegan and vegetarian preferences, along with bountiful portions at reasonable rates.
Complimentary street parking is available after 6 PM and on Sundays, only one block away from the eatery.
The must-try meals include the clam chowder bowl, shrimp tacos, and blackened salmon sandwich. Conclude your meal with their scrumptious Hawaii cheesecake for a perfect ending.
Diverse beverage choices are available, such as craft beers, wines, and specialty drinks. As a useful hint, if you are uncertain about what to order, it is recommended that you select anything "blackened."
Location: 315 E Mills Ave, El Paso, TX 79901
Website: https://www.facebook.com/
Phone: (915) 533-8100
15. Sunny's Sushi
Sunny's Sushi, a reputable Japanese eatery in El Paso, Texas, provides delectable seafood served in sushi form and a range of popular Japanese cuisine. This restaurant boasts three El Paso locations and stands out by employing fresh ingredients to produce savory meals.
Sunny's Sushi has a modern decor and light-colored wooden furnishings, establishing an alluring ambiance that radiates sophistication and elegance.
At the Montana Avenue and Viscount Blvd sites, there are outdoor seating arrangements available for patrons desiring to dine in the open air. Conversely, the sit-down sushi bar provides a more private dining encounter for those so inclined.
Sunny's Sushi's vast array of tailored dishes is prepared in plain view, in their open kitchen, yielding an awe-inspiring selection of meals. Their happy hour specials include a variety of drinks, incorporating Japanese-style alcoholic beverages such as sake, plum wine, and nigori.
The menu offers numerous appetizers, entrees, and desserts to satisfy any appetite, with some of the most highly recommended dishes being the Lion King rolls, tuna lover's rolls, yellowtail sushi appetizers, and Sunny's special rolls.
Furthermore, Sunny's Sushi presents catering services, rendering it an impeccable destination for hosting your sushi night.
Website: https://www.sunnyssushi.com/
Location 1: 8838 Viscount Blvd, El Paso, TX 79925, United States
Phone: (915) 304-0386
Location 2: 12302 Montana Ave, El Paso, TX 79938
Phone: (915) 313-5339
Location 3: 7460 Cimarron Market Ave Suite 100, El Paso, TX 79911
Phone: (915) 600-5818
Cocteles Mazatlan Restaurant is an animated and appealing Mexican establishment in El Paso, showcasing scrumptious seafood dishes and refreshing drinks. The eatery's vivid walls, snug booths, and Mexican decor fabricate a cozy and welcoming ambiance that ensures an incredible dining experience.
Moreover, the restaurant upholds a quiet atmosphere with diminished noise levels. The sun-drenched dining area with expansive windows provides a pleasant backdrop to savor your favorite delicacies.
The libations at Cocteles Mazatlan are presented in oversized jars, contributing to the restaurant's appeal. Further, they serve delicious complimentary dishes such as veggie soup upon arrival, instilling a sense of hospitality right from the outset.
Not to mention, they provide effortless parking, rendering a visit to this establishment a convenient affair.
Also, vegetarians have a diverse array of plant-based options to choose from on the menu. Cocteles Mazatlan offers moderate prices that perfectly fit families and groups alike.
If you're pondering over what to savor at Cocteles Mazatlan, then the shrimp cocktails, Eloy's Tower, and Mariscada Valenciana are a must-try. Furthermore, the Aguas frescas, a famous Mexican beverage, serve as a refreshing complement to your meal.
Location: 7921 N Loop Dr, El Paso, TX 79915, United States
Website: https://www.coctelesmazatlanelp.com/
Phone: (915) 590-7242
Tugboat Fish and Chips 22 is a local eatery situated in the heart of El Paso that is famed for its delicious seafood that is battered and fried to perfection, among other delicacies. This establishment's amicable and hygienic environment will undoubtedly captivate your loved ones.
The distinctive decor of this restaurant, fashioned in the form of a boat, amplifies its appeal and creates a distinctive dining experience. The eatery boasts indoor and outdoor dining areas, ensuring you can relish your meals, regardless of the weather.
The restaurant is spacious and accommodating to groups, complete with televisions featuring games to keep diners entertained.
Furthermore, the restaurant provides complimentary refills of unsweetened tea and pop, enhancing the overall customer experience. It is noteworthy that the taste of their tartar sauce is unmatched.
Tugboat Fish and Chips 22 prides itself on having an open kitchen, allowing for prompt meal preparation and service. This eatery offers a broad range of sushi options that are made to order, including vegetarian alternatives for those with dietary constraints.
For seafood aficionados, Tugboat Fish and Chips 22 is the perfect location to appease your cravings. Some of the must-try dishes on the menu include fried catfish, fried prawns, hush puppies, and chef special rolls. For those who do not enjoy seafood, the chicken tenders are an outstanding choice.
Being an alcohol-free establishment, Tugboat Fish and Chips 22 is an ideal place for families and friends to gather.
Location: 5501 Dyer St C, El Paso, TX 79904
Website: https://www.facebook.com/
Phone: (915) 566-2878
Catfish Basket is a hidden treasure nestled in Hondo Village Center. This family-owned and operated seafood eatery boasts its expertise in serving Southern-style fried catfish and a plethora of other savory delights.
Despite its unpretentious façade, the establishment's menu is extensive and caters to a diverse range of palates and preferences. Catfish Basket's relaxing atmosphere and low noise level make it a great destination for amiable family gatherings and informal hangouts.
The restaurant's generous portions and reasonable prices render it a good option for groups or families seeking a hearty meal without depleting their wallets.
One of the defining features of this eatery is its utilization of parchment paper for frying, ensuring that the food retains its delectable crispiness and flavor. It is noteworthy that pre-ordering is advised to avoid any undesirable delays.
To culminate the dining experience, Catfish Basket's attentive staff is committed to quenching your thirst by providing complimentary refills of sweet tea and refreshing water, providing yet another layer of contentment.
The cuisine is nothing short of luscious, freshly prepared, and served scorching hot. Should you seek exceptional dishes, the succulent catfish nuggets, and savory catfish fillets are a must-try. Believe me, they are truly remarkable.
Location: 4950 Hondo Pass Dr, El Paso, TX 79924, United States
Website: https://www.facebook.com/
Phone: (915) 757-0545
Anson Eleven, a top-rated dining establishment, is situated in the historic Anson Mills edifice in Downtown El Paso. The eatery is celebrated for its artisanal seafood fare and more, rendering it a choice destination for lunch, dinner, weekend brunch, or a nightcap.
Nestled in a prime locale in the center of Downtown El Paso and contiguous to the famous Plaza Theatre, this restaurant is an ideal haven for a night out. Furthermore, Anson Eleven presents two exceptional dining experiences – Bistro and Fine Dining – both with a unique atmosphere.
The Bistro offers a less formal setting, complete with a full bar and patio seating. Conversely, Fine Dining is a lavish and romantic expanse with sophisticated and modern surroundings. Notably, private spaces are available for particular events.
The seafood served at Anson Eleven is transported fresh and seasoned by culinary experts, ensuring that you savor the best possible dining experience. Furthermore, the two sections of the restaurant feature diverse menus and live acoustic melodies contribute to the atmosphere.
Additionally, complimentary parking is available at the Mills Plaza Parking Garage.
If you opt to dine in the Bistro, some of the must-try dishes comprise crab cakes, salmon burgers, mussels, and fries. For those preferring Fine Dining, the black Chilean sea bass, and lobster risotto are exceptional selections.
Location: 303 N Oregon St, El Paso, TX 79901, United States
Website: http://anson11.com/
Phone: (915) 504-6400
Dia De Los Pescados, a culinary enterprise owned and managed by a family, gives you the authentic taste of California-style seafood in El Paso through their food truck.
This food truck, which came into existence in 2017, is situated opposite the Vista grocery store and operates between Thursdays and Sundays from 6 PM to 10 PM.
The restaurant's inviting atmosphere and unique in-house recipes and sauces make it an ideal spot to relish the delicacies. Customers have the option to dine in with the availability of outdoor seating or opt for car delivery.
Moreover, the restaurant's euphonic musical background enhances the gastronomical experience.
At Dia De Los Pescados, every dish is prepared on demand, so it is expected that customers would have to wait for their order to arrive. However, the massive servings and the availability of vegetarian options more than compensate for the delay.
If you have an affinity for seafood, the Fish Tacos, Po' Boy sandwiches, shrimp alfredo, and coconut shrimps are some of the must-try delicacies.
A word of advice for customers: Given the restaurant's perennially packed state, it is advisable to arrive early to avoid the crowd.
Location: 1491 Lee Trevino Dr, El Paso, TX 79936
Website: https://www.facebook.com/
Phone: (915) 257-3357
El Paso's Seafood: Relishing Ocean Inspirations
As the culinary tour of the best seafood in El Paso, TX, comes to a close, take a moment to appreciate the rich flavors and unforgettable dining experiences that have been revealed. The showcased restaurants offer a unique and delectable spin on seafood, creating a delightful oasis in the desert city.
Now that these exceptional eateries have been brought to light, it's time to embark on your flavorful adventure and indulge in the exquisite tastes of the ocean.
Have you come to any of these restaurants? If yes, please share your favorite dishes via the comment section. And don't forget to like and share this article with your loved ones. Thank you for reading, and stay safe.