Austin, Texas, is renowned for its vibrant food scene, and the best breakfast in Austin, TX, is no exception. This bustling city offers a plethora of scrumptious options to wake you up excellently.
Have you ever felt tired of the same old breakfast treats? In this article, I'm sharing my top recommendations for mouthwatering morning meals in this city.
You'll learn about the hidden gems, local favorites, and must-try dishes that make these breakfast spots stand out. By the end of this post, you'll be craving a taste of Austin's finest breakfasts and ready to plan your next morning adventure. Check them out!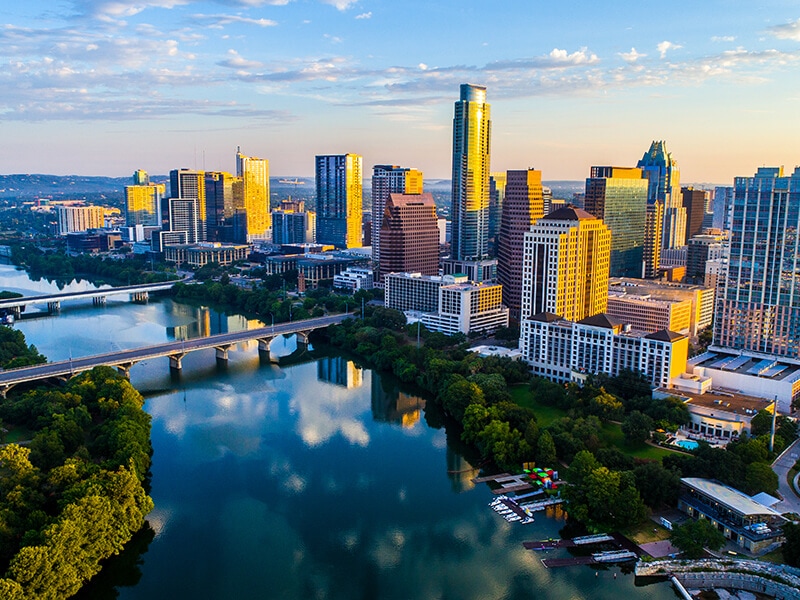 Rise And Shine, Austin! And Have Yourself A Nice Breakfast At These Spots
Searching for the top breakfast spots in Austin is simple with this list of 36 names below. From classic American food to Mexican delights and more, pocketing these names is a must for your next trip to this city!
Paperboy
Forthright
Counter Cafe
Josephine House
The Omelettry
24 Diner
Magnolia Cafe
Bird Bird Biscuit
Upper Crust Bakery
Dai Due
Bouldin Creek Cafe
Kerbey Lane Cafe
Epicerie
Snooze An A.M. Eatery
Tacodeli
Cenote
Picnik
Texas French Bread
Mary's Café
Cafe Java
Brooklyn Breakfast Shop
Patika
Better Half Coffee & Cocktails
Wholy Bagel
Irene's
Cafe No Sé
Nervous Charlie's
Juan In A Million
Joe's Bakery & Coffee Shop
June's All Day
Phoebe's Diner
Biscuits + Groovy
Sawyer & Co
1886 Cafe & Bakery
Arturo's Underground Cafe
Dan's Hamburgers
Jumpstart Your Day In Austin With These Breakfast Spots
In reality, there are tons of restaurants serving morning meals in Austin. But if you are seeking the best of the best ones, I'm sure these 36 hotspots will fulfill your craving. Without further ado, check these short reviews and find out your favorite destinations.
Paperboy has transformed from a humble food truck into a popular breakfast and lunch destination in Austin.
Here, you can immerse yourself in a cozy, hippie ambiance with a delightful covered patio and dog-friendly environment. The rooftop seating offers a unique dining experience, and you can even book the space for private events.
For the food at Paperboy, you'll discover a thoughtfully crafted seasonal menu highlighting simple yet high-quality ingredients.
Savor the flavors of house-made bread, freshly squeezed juices, and delectable sauces and preserves. To complement your meal, enjoy their impressive coffee and bar offerings.
For a memorable breakfast meal, you will never go wrong with their steak & eggs sandwich or savor the sweetness of their cinnamon toast. Other standouts include their cheddar hash browns and refreshing kale salad.
Moreover, Paperboy prides itself on being eco-conscious by using compostable containers and reusable tableware to minimize waste.
A quick tip: Register a table in advance, as walk-in availability is limited.
Address: 1203 E 11th St, Austin, TX 78702
Website: https://www.paperboyaustin.com/
Phone: (512) 910-3010
Forthright is located within Industrious Austin on San Jacinto Blvd. To me, this delightful spot is a go-to destination for escaping the hustle and bustle of the city.
Their candid culinary philosophy emphasizes dishes made from scratch, utilizing fresh and locally-sourced produce.
As you step into Forthright, the bright dining area with large windows and sturdy seating will make you feel comfortable immediately. Or you can step outside to discover the shaded and leafy terrace, where you and your furry companions can unwind here.
Forthright specializes in traditional American and Central Texan breakfast and lunch for different dietary needs, including vegans and gluten-free eaters.
The eatery boasts a full bar, serving contemporary daytime beverages and high-quality Counter-Culture coffee. Planning to host an event? Forthright can accommodate up to 40 guests.
Be sure not to miss their enticing Happy Hour deals and enjoy the complimentary parking on the east and west sides of the establishment. While walk-ins are welcomed, do check in with the front host.
In case you don't know what to eat here, try their delicious avocado toast, poached eggs, or chicken & waffles. These are iconic dishes that mark this restaurant's name as the best place for breakfast in the city.
Plus, complement your meal with a refreshing mimosa or a soothing chai latte, culminating in an exceptional gastronomic experience.
Address: 35 Brazos St, Austin, TX 78701
Website: https://www.forthright.cafe/
Phone: (512) 387-337
3. Counter Cafe
I encourage you to visit Counter Cafe, a beloved eatery that skillfully reinvents traditional diner-style fare. Established in 2006, the restaurant is conveniently located in both eastern and western Austin.
Here, you have the chance to relish their delectable breakfast options and some of the city's finest burgers. In general, Counter Cafe presents a contemporary diner concept at its 2 branches on the east and west of Austin.
They emphasize a warm and intimate environment at their Westside establishment, while the Eastside location offers a roomier and well-illuminated setting, complete with lofty ceilings, an open kitchen, and a pet-friendly outdoor dining area.
As an advocate for the farm-to-table movement, Counter Cafe ensures top-notch food quality by sourcing natural and organic ingredients from local providers.
At Counter Cafe, you'll appreciate the hearty servings and an extensive selection of beverages, including both alcoholic and non-alcoholic choices.
I suggest sampling their breakfast tacos, Counter burger lunch, or crab cake Benedict, paired with a glass of freshly squeezed orange juice or a refreshing cold-brewed iced coffee.
Remember to explore their early bird specials to savor a delightful meal comprising two eggs, bacon, and a biscuit.
To sum up, Counter Cafe's dedication to providing outstanding diner-style meals in a contemporary atmosphere guarantees an unforgettable dining experience.
Website: https://www.countercafe.com/
Location 1: 1914 E 6th St, Austin, TX 78702
Phone: (512) 351-9961
Location 2: 603 W 29th St, Austin, TX 78705
Phone: (512) 383-5451
Josephine House is an elegant restaurant nestled in Austin's historic Clarksville neighborhood (in downtown Austin). This delightful eatery shares its owners with the renowned Austin fine dining restaurant, Jeffrey's.
You can visit Josephine House for breakfast, lunch, brunch, or dinner, and experience their exquisite delicacies.
This sophisticated yet inviting restaurant is housed in a cozy blue cottage in Clarksville, featuring stylish surroundings that include a marble bar, comfortable tables, and a grassy front lawn.
You can choose between the inviting indoor ambiance or the picturesque wraparound patio for alfresco dining. From my experience, the enchanting garden area can surely impress you.
At Josephine House, you'll enjoy a menu of seasonal New American cuisine, crafted using the finest locally-sourced ingredients.
Some delectable dishes you can savor here include steak and eggs, burrata, and the signature Josephine breakfast burger. For those with a sweet tooth, the lemon ricotta pancake is a must-try.
With the combination of a welcoming atmosphere and exceptional culinary creations, no doubt that the popularity of this spot constantly increases with a long reservation list. Therefore, book your table as soon as you can.
Address: 1601 Waterston Ave, Austin, TX 78703
Website: https://josephineofaustin.com/
Phone: (512) 477-5584
The Omelettry has been a diners' favorite destination since 1978. Situated in Concorde Center, this place offers a delightful selection of wholesome dishes alongside classic all-day breakfast options.
Open daily, this eatery invites you to enjoy their delicious dishes in a warm and friendly atmosphere with cool vibes, thanks to its colorful, wood-decked space. In addition, all dishes are freshly prepared to order, ensuring a satisfying meal packed with flavors.
The attentive staff ensures your water and coffee are consistently refilled, further enhancing your visit. The Omelettry also follows a BYOB policy, allowing you to bring your own beverages.
However, it's important to note that they only accept cash payments, but you'll be pleased to discover that their prices are quite reasonable. For added convenience, the restaurant also provides private lot parking.
If this is your first time, my recommendations include the house special, Burnet Road Benedict, and Popeye's Favorite. Gluten-sensitive diners can enjoy their gluten-free buttermilk pancakes without worry.
Address: 4631 Airport Blvd # 131A, Austin, TX 78751
Website: http://www.theomelettry.com/
Phone: (512) 453-5062
The 24 Diner is a 24-hour eatery situated next to Waterloo Records, drawing inspiration from the classic diners of the 1950s.
This all-night restaurant has received rewards as one of Austin's best restaurants from Food & Wine. In fact, it also has been prominently featured in various media outlets, including Texas Monthly, The Guardian, and USA Today.
The restaurant's interior flaunts a mid-century modern design uniquely infused with Austin's culture. The establishment provides plenty of indoor seating, and you may bring your furry friends along to enjoy the covered outdoor space.
The chef-driven menu comprises hearty dishes prepared with natural, organic ingredients that promise gratifying dishes. Besides the restaurant's delicacies, their wide selection of sparkling wines and craft beers at the full-service bar is also impressive.
Furthermore, they serve coffee made from locally roasted beans by Texas Coffee Traders, adding a local touch to your meal. What's more, there are other advantages that you can get here, which are free parking and reasonable price tags.
Among the standout dishes you can try at the 24 Diner are chicken & waffle, waffle breakfast, and veggie hash. , let's visit this iconic eatery for a delightful blend of nostalgia and modern cuisine, available any time of day or night.
Address: 600 N Lamar Blvd, Austin, TX 78703
Website: https://www.24diner.com/
Phone: (512) 472-5400
Magnolia Cafe is an old-Austin family-operated dining establishment spanning 43 magnificent years. Opened its doors every day for breakfast, lunch, and dinner, this spot excels in Tex-Mex gastronomy.
Here, you can submerge yourself in Tex-Mex masterpieces served in an air-conditioned room with an eccentric yet comfortable feel. The ambiance is even better with plants, stunning artwork, and a pterodactyl skeleton on the ceiling.
Additionally, Magnolia Cafe presents a very nice alfresco terrace, complete with an enchanting and idyllic roofed garden and other amenities like fans and picnic tables.
In terms of their food items, you can indulge in a vast breakfast portion, such as omelets, Tex-Mex plates, pancakes, and more. They also have a menu for kids and some options for vegetarians.
Their expansive libation is another thing to notice. It comprises both alcoholic drinks, namely mimosas, cider, wine, or beer on tap, and non-alcoholic beverages, like milk, coffee, or tea.
The highlights in their menu are the Mag Mud queso, Love migas, and buttermilk pancakes, along with house specials, namely Cabo San Lucas, and Magnolia Stir Fry.
Pro tips: they offer a QR code so you can sign into their waiting list.
Address: 1920 S Congress Ave, Austin, TX 78704
Website: https://www.magnoliacafeaustin.com/
Phone: (512) 445-0000
8. Bird Bird Biscuit
Inspired by the owners' travel experiences and friendship, Bird Bird Biscuit debuted in 2018. This black-owned eatery has two locations in Austin (one on Manor Road and another on Koenig Lane).
Bird Bird Biscuit is also a counter-service eatery serving breakfast and lunch daily and quickly becoming a neighborhood favorite.
Here, you can feel the restaurant's hipster and trendy atmosphere. You can choose your preferred dining setting with indoor and outdoor seating, including covered patio spaces. FYI, both locations also feature dog-friendly patios so that you can bring your furry friends along.
Bird Bird Biscuit is an awesome place for getting fried chicken biscuits, biscuit sandwiches, and other comfort food items. Also, they ensure all fried chicken is freshly made to order.
Some must-have dishes here are the Queen Beak, Theodore Sandwich, Bird Bird Bacon, and Biscuits & Jam. For a refreshing beverage, don't miss their house strawberry lemonade.
What's better, they offer catering services for big events or office meals for more convenience. This is also a trustworthy spot for environmentally conscious since they use compostable containers and plastic-free packaging.
To minimize wait time, ordering in advance for pickup is recommended.
Website: https://www.birdbirdbiscuit.com/
Location 1: 2701 Manor Rd, Austin, TX 78722
Phone: (512) 761-4922
Location 2: 1401 W Koenig Ln, Austin, TX 78756
Phone: (512) 551-9820
Upper Crust Bakery is a renowned bakery in Austin known for its European-style pastries, desserts, and other baked goods. In fact, this is a family-operated establishment with over 28 years of experience. That's why their food and services are a 100% satisfaction guarantee.
In addition to their delightful treats, they also offer light breakfast fare and an extensive lunch menu. Some must-try items include the seasonal-flavored Pecan Pie and the delicious Tortilla Soup.
They take a traditional approach to bread-making, using untreated flour for an authentic taste. Plus, as committed to quality, Upper Crust Bakery creates all items from scratch daily using the finest ingredients, without dough conditioners or preservatives.
Their wide variety of offerings includes daily cake selections, sandwiches, rounds, and baguette loaves. Special order cakes with custom decoration can be requested with two days' notice.
Vegan and gluten-free options are also available for diverse dietary needs. Remember to try their drinks too, and they provide a separate line for drink orders.
Speaking of the bakery's environment, it features a cozy ambiance with a charming interior with plenty of outdoor seating filled with natural light.
Nevertheless, you should note that the bakery can be quite busy on weekends, so ordering online in advance is better to save time. While there is a private lot, parking may be challenging.
Address: 4508 Burnet Rd, Austin, TX 78756
Website: https://www.uppercrustbakery.com/
Phone: (512) 467-0102
Dai Due (pronounced as "die do-ay") takes its name from an old Italian saying, "From the two kingdoms of nature, choose food with care".
Run by chef Jesse Griffiths; this cherrywood-based restaurant and butcher shop is an ideal spot for weekend breakfasts. And what you can receive here is a unique dining experience that combines rustic charm and sustainable food practices.
The eatery features long tables, vintage silverware, and mix-and-match plates. By sourcing locally-grown ingredients from local farmers and ranchers, all of their food is fresh and delicious.
Some suggestions regarding their delicacies are Centex mezze, breakfast sandwiches, biscuits and gravy, and the dry-aged Wagyu double cheeseburger.
Besides their made-to-order items, they also offer certified organic dry goods, vinegar, and Texas-based wines and beers so you can have various choices to consider.
While walk-ins are welcome, reservations are strongly encouraged to secure your spot in this intimate 50-seat restaurant.
Address: 2406 Manor Rd, Austin, TX 78722
Website: https://www.daidue.com/
Phone: (512) 524-0688
Bouldin Creek Cafe, originally a tire shop, has now transformed into a charming fusion of a coffee shop and restaurant.
This local, woman-owned establishment is a vegetarian eatery that focuses on wholesome, meatless fares. It also focuses on sustainability and community through fundraising and meal donations.
Bouldin Creek Cafe is more than a coffee shop/restaurant. It looks like a mini art museum. The bohemian, eclectic-style indoor and outdoor space is adorned with art, posters, and stickers and features a rotating monthly art show.
The cafe attracts vegetarian and non-vegetarian diners and offers a dog-friendly patio for pet lovers. There are also some gluten-free options for more dining options.
So what to order at Bouldin Creek Cafe? Go with zucchini migas plate, potato leek omelet, and oven cake breakfast; then get ready to be thrilled by their flavors. For a refreshing drink, sample their lavender lemonade or a mocha latte. They are fairly priced!
In reality, Bouldin Creek Cafe has several beverage preferences, including locally roasted, fair trade coffee prepared by skilled baristas and 25 different hot tea selections.
As an eco-friendly establishment, they utilize compostable containers, reusable tableware, and plastic-free packaging. Though parking is limited, diners can park on nearby streets for free.
Address: 1900 S 1st St, Austin, TX 78704
Website: https://bouldincreekcafe.com/
Phone: (512) 416-1601
12. Kerbey Lane Cafe
Kerbey Lane Cafe has been serving classic American fare with Tex-Mex twists since 1980.
This family-owned chain of restaurants originated from a small bungalow on Kerbey Lane in Central Austin. Today, it has expanded to multiple locations in Austin, San Antonio, Round Rock, and San Marcos.
In Austin, you can find 8 locations of Kerbey Lane Cafe. Most of them are dog-friendly on their patios, except for the UT/Guadalupe branch.
The best thing about this chain is they serve breakfast all day. Plus, they focus on value meals made from scratch, using ingredients sourced from organic, all-natural, hormone-free, and antibiotic-free sources.
Therefore, they feature seasonal menus to keep their fares freshest and most diverse. On the other hand, this family-friendly destination is ideal for various dietary preferences, like vegan, vegetarian, and gluten-free.
Some breakfast favorites are chicken & pancakes, crispy chicken Benedict, and migas. And if you want to enjoy a refreshing drink with your meal, you can try their mimosas.
They also provide a kids' menu and family packages, making it an excellent place for family gatherings with good food. And due to generous portions and affordable prices, Kerbey Lane Cafe is a popular choice for many.
To skip the wait, you can use the Kerbey Love Club app to order their food. And for large parties, you can contact the restaurant directly for more details.
Website: https://kerbeylanecafe.com/
Location 1
Address: 3704 Kerbey Ln, Austin, TX 78731
Phone: (512) 451-1436
Location 2
Address: 3003 S Lamar Blvd, Austin, TX 78704
Phone: (512) 445-4451
Location 3
Address: 13435 US-183 Hwy Ste 415, Austin, TX 78750
Phone: (512) 258-7757
Location 4
Address: 2606 Guadalupe St, Austin, TX 78705
Phone: (512) 477-5717
Location 5
Address: 4301 W William Cannon Dr, Austin, TX 78749
Phone: (512) 899-1500
Location 6
Address: 701 S N Capital of Texas Hwy, Austin, TX 78746
Phone: (512) 879-2820
Location 7
Address: 2200 Aldrich St STE 100, Austin, TX 78723
Phone: (512) 879-2818
Location 8
Address: 3003 S Lamar Blvd, Austin, TX 78704
Phone: (512) 445-4451
Epicerie – a counter-service restaurant, presents a distinctive gastronomic adventure situated in the Burnet neighborhood of Central Austin. It combines the essence of French-Louisiana café customs with high-quality grocery selections.
FYI, the moniker Epicerie, translating to "grocer's shop" in French, embodies the establishment's spirit.
Upon entering the enchanting Epicerie, you will instantly be amazed by the lively, spacious ambiance, enhanced by wooden elements and minimalist furnishings.
The relaxed atmosphere, coupled with the European café vibes, renders it an inviting locale for casual meals. Make the most of their appealing indoor/outdoor seating arrangements, basking in the sunlight that streams in on bright days.
The ever-changing menu at Epicerie keeps your palate captivated frequently. But for a good start, you should savor their scrumptious beignets or breakfast croissant sandwich. Also, loyal patrons often praise their exceptional French onion soup, which you should not miss.
Address: 2307 Hancock Dr, Austin, TX 78756
Website: https://www.epicerieaustin.com/
Phone: (512) 371-6840
14. Snooze An A.M. Eatery
Snooze An A.M. Eatery, established in 2006, has become a solid restaurant chain renowned for its superb breakfast and lunch menus. With multiple locations scattered across states like Arizona, Georgia, and Kansas, you will always easily find one in your area.
At the Austin locations, the dining area is characterized by a lively and vintage ambiance, heightened by brightly colored décor and signature orange lighting. You can enjoy your meal in the indoor dining section or the covered outdoor patio adorned with stylish orange umbrellas.
They feature rotating menus and weekly Pancake of the Week promotion, delivering novel and intriguing selections for regular customers.
This breakfast-centric eatery is ideal for enjoying breakfast pot pie, Bella Bella Benny, and OMG French toast. Don't miss out on their specialty beverages, such as the Horse & Sidecar Bloody or a classic Latte, to pair with your meal.
If you are a frequent visitor, it is highly recommended to join their membership program, where you can avail yourself of a $10 discount on your next visit.
What's better, the establishment is committed to community involvement, donating 1% of sales and recycling 90% of waste. They actively employ eco-friendly practices such as compostable containers, plastic-free packaging, and reusable tableware.
In short, if you need a place to have great breakfasts and increase environmental Awareness, Snooze An A.M. Eatery is a top-rated option.
Website: https://www.snoozeeatery.com/
Location 1
Address: 3800 N Lamar Blvd Suite 120, Austin, TX 78756
Phone: (512) 410-0670
Location 2
Address: 1109 E 5th St. Suite 180, Austin, TX 78702
Phone: (512) 886-1550
Location 3
Address: 1700 S Lamar Blvd Suite 301, Austin, TX 78704
Phone: (512) 428-8444
15. Tacodeli
Established in 1999, Tacodeli is a taqueria chain from Austin that blends the rich cultural heritage of Latin cuisine with warm Texan hospitality.
If you love Mexican fares in street food style, this counter-service eatery and its long list of exciting breakfast and lunch options are ideal for you.
Their breakfast hours are from 7 to 11 AM on weekdays and 8 AM to 3 PM on weekends. And they have several locations in Texas, including Dallas, Plano, Houston, and of course, Austin.
With eight branches in Austin alone, it is recommended that you visit the North Lamar Blvd location, which features an extensive indoor dining arena and shaded patio seating.
The hospitable ambiance and the striking orange facade, with their signature sign visible at each location, will catch your attention instantly. The vibrant décor, white-painted wood-paneled walls, and colorful furnishings also increase the lively atmosphere.
At Tacodeli, the chef-driven Latin menu consists of handcrafted tacos with meat, seafood, and plant-based delights. They are committed to utilizing local and organic produce in their dishes, enhancing the quality of every dish.
Keep in mind that they have limited-time offerings for daily specials. So if these are your favorites, come here on time!
Their drink selection is excellent as well, including exceptional Texas and Mexican beverages, and non-alcoholic, breakfast-centric drinks.
The must-try items you should order here are Akaushi picadillo & egg tacos, with ground beef and scrambled eggs, Jess special tacos, featuring migas and jack cheese, and Frontera fundido tacos with your choice of chicken or sirloin.
You can also tailor your breakfast plates to your liking, creating a personalized dining experience.
Website: https://www.tacodeli.com/
Location 1
Address: 301 Congress Ave., Austin, TX 78701
Phone: (512) 601-6631
Location 2
Address: 12001 Burnet Rd, Austin, TX 78758
Phone: (512) 339-1700
Location 3
Address: 1500 Spyglass Dr Suite B, Austin, TX 78746
Phone: (512) 732-0303
Location 4
Address: 7301 Burnet Rd, Austin, TX 78757
Phone: (512) 467-9999
Location 5
Address: 4200 N Lamar Blvd, Austin, TX 78756
Phone: (512) 419-1900
Location 6
Address: 701 S Capital of Texas Hwy e590, Austin, TX 78746
Phone: (512) 347-8888
Location 7
Address: 5701 W Slaughter Ln Suite B-150, Austin, TX 78749
Phone: (512) 535-2924
Nurture your senses with the appeal of Cenote, a cafe shop/restaurant owned locally that runs all day. This incredible destination is nestled within a vintage tower that dates back to 1887 and has been carefully conserved.
As a result, the Heritage Society of Austin acknowledged the efforts with the "Merit Award for Adaptive Use" for this place in 2011. With luxuriant gardens and plants covering the premises, you can relish your meal indoors or outdoors full of surprises.
Thanks to its expansive backyard and numerous shady seats, the atmosphere is one of the reasons that attract customers. This is where you can submerge yourself in the nostalgic vibes and tasty treat. Your furry companions are also welcome on the patio.
By serving farm-to-table American cuisine, including breakfast options all day, every dish on their menu is top-notch. They give importance to naturally reared, hormone-free products, and employ organic, GMO-free corn tortillas, gluten-free bread, and pastries in-house.
For example, they use farm-fresh eggs from Vital Farms and bacon from Flying Pig Provisions, which are quality local farms.
When placing your order, consider their delicious breakfast tacos, eggs Benedict, or chilaquiles, and complement them with a cup of latte or mocha.
Or you can try their world-renowned French-pressed coffee or Texas craft beers. Organic tea and house-made chai are also available for those who desire something fresher.
Cenote is usually high in demand, and you might have to wait until arrival. Nonetheless, you can be assured that their yummy fares and enchanting ambiance will compensate for your wait.
Address: 1010 E Cesar Chavez St, Austin, TX 78702
Website: https://cenoteaustin.com/
Phone: (512) 524-1311
17. Picnik
Experience the unique flavors of Picnik, an innovative restaurant that first emerged in Austin in 2013!
With a mission to create a space for diners to eat better-for-you comfort food, Picnik has expanded to three convenient locations in Austin (South 1st, Burnet Road, and South Lamar).
It is indeed a perfect spot for a dine-in experience or a late breakfast to-go. Choosing Picnik means enjoying meals prepared with conscious ingredients like avocado oil, raw honey, and grass-fed butter.
There are several delicacies for specific dietary plans, like gluten-free, primal, and paleo-centric options. They also avoid using grains, seed oils, and white sugar in their pastries, which means your food is much healthier without compromising any flavor.
Once you're settled, let's order their delicious banana pancakes, caramel apple French toast, and a crispy fish taco plate. These are top-choice ones.
For more information, as you visit the South 1st location, you'll be happy to know there is complimentary valet parking available for up to two hours.
Website: https://www.picnikrestaurants.com/
Location 1
Address: 1600 S 1st St suite 110, Austin, TX 78704
Phone: (737) 332-2339
Location 2
Address: 4801 Burnet Rd, Austin, TX 78756
Phone: (737) 226-0644
Location 3
Address: 1700 S Lamar Blvd, Austin, TX 78704
Phone: (737) 247-8998
Let's step into the world of Texas French Bread, a fantastic eatery that first came to life in 1891. Initially located in the historic Shipwash's Grocery building, the establishment sadly succumbed to a fire.
However, Texas French Bread has since been relaunched next door to its original address, continuing to be a pioneer in farm-to-table dining.
You'll be delighted by the cozy and inviting atmosphere at Texas French Bread, which provides both indoor and outdoor dining seating.
However, taking a seat in their lush garden, with multiple benches and picnic tables for a communal dining experience, is my priority. You'll also find an airstream trailer serving coffee, tea, and an array of baked goods.
Dog lovers will appreciate that their furry friends are allowed on the premises as well.
Speaking of their food, Texas French Bread is known for its exceptional bistro fare. From European-style artisan bakery goods to sandwiches, all are crafted from locally grown wheat flour and old-world techniques and using giant stone wheels at Barton Springs Mill.
Each item is made by hand from scratch, with no preservatives added. Texas French Bread also has vegan, vegetarian, and gluten-free options. You'll enjoy hassle-free parking with plenty of on-site spaces available for even more convenience.
When it's time to dine, opt for their delectable French toast, black drum, or eggs Benedict for a memorable meal at this iconic Austin breakfast establishment.
Address: 2900 Rio Grande St, Austin, TX 78705
Website: https://texasfrenchbread.com/
Phone: (512) 499-0544
Savor the warmth and flavor of Mary's Café, and you'll comprehend why it is a treasured sanctuary in Austin.
Mary's Café is truly a treasure in the Hyde Park district. It lies just minutes away from the University of Texas campus, beckoning you to bask in its wonderful ambiance with its local organic coffee, gourmet sorbet, and light café delights.
The café remains open daily, serving made-to-order breakfast and lunch all day. Mary's Café is also voted "Best in Austin 2015" by The Austin Chronicle.
It exudes a chic yet relaxed atmosphere, providing an environment with a low decibel level. This means it is a perfect place immersive for discussions or any intimate conversations.
The café also prides itself on being an all-embracing and welcoming LGBTQ-friendly establishment with its lovely décor and distinctive neon pink sign.
Regarding the breakfast menu, it is a carefully-selected masterpiece, ranging from sandwiches and wraps to tantalizing waffles made with dough based on house-made yeast. Make sure not to overlook their delectable lox bagel, migas wraps, or Liege waffles.
Furthermore, you can customize your breakfast by choosing your preferred bread, egg, protein, and toppings.
Mary's Café's affordability is another major draw that adds to its appeal. Nonetheless, the café tends to be bustling with customers, so it is advisable to arrive early.
Address: 3209 Red River St, Austin, TX 78705
Website: https://maryscafeatx.com/
Phone: (512) 334-9460
Treat yourself to the delightful Cafe Java, a beloved local hangout situated in Stonehollow Place and popular for its classic and traditional cafe cuisine.
Cafe Java serves up comforting breakfast and lunch dishes every day, and dinner on weekdays, in a relaxed and inviting atmosphere.
This picturesque and charming cafe will mesmerize you with its warm and welcoming ambiance. Its walls are adorned with beautiful local art for sale, enhancing the alluring atmosphere.
Cafe Java keeps things fresh and exciting with its daily specials and a rotating selection of specialty coffee drinks. All ensure prompt and efficient service to provide a fulfilling experience.
Despite sharing the parking area with other businesses, Cafe Java typically has ample space for patrons' cars. If you're in a hurry, grab a quick on-the-go snack like coffee beans or muffins at the counter.
Make sure to add your name to the waitlist upon arrival, and Cafe Java also has a loyalty program for frequent visitors, where each coffee purchase earns a stamp.
While perusing the menu, let your taste bud dance with their crowd-favorite ultimate migas, chicken fajita tacos, or corned beef hash. Of course, don't forget to quench your thirst with the caramel macchiato or classic coffee; they are surefire bets.
Address: 11900 Metric Blvd Ste K, Austin, TX 78758
Website: https://www.facebook.com/
Phone: (512) 339-7677
Enjoy the tantalizing blend of flavors at Brooklyn Breakfast Shop, a breakfast sandwich trailer located in Thicket Food Park.
Founded in 2019 by chef Ryan Rosen, this culinary gem artfully fuses Texas and New York-inspired menus to create an exceptional dining experience for diners.
Brooklyn Breakfast Shop has outdoor tables for dine-in service, making it the perfect spot to enjoy a leisurely meal while enjoying the fresh air. The establishment is kid-friendly and dog-friendly, ideal for families and their furry companions.
The daily-changing menus will pique your curiosity. So make sure not to miss out on their monthly chicken sandwich and French toast specials. Or try "The Jessica" fried chicken sandwich, biscuit/bagel sandwiches, or a breakfast hash bowl for a wholesome breakfast.
Whether you prefer to call ahead for a reservation or walk in, Brooklyn Breakfast Shop is always ready to serve you. Keep in mind that weekends can get busy, so arriving before 10 a.m. is a wise choice.
Address: 7800 S 1st St, Austin, TX 78745
Website: https://www.brooklynbreakfastshop.co/
Phone: (737) 293-7878
Let yourself go in the snug atmosphere of Patika, a downtown coffee cart that has evolved into a brick-and-mortar eatery. Currently, one of their two locations in Austin is closed for renovation. FYI, Patika is derived from the Turkish term that means "footpath" or "alley".
Specializing in Danish influence, Patika offers various choices, from coffee and espresso drinks to delectable bites, making it a nice spot for breakfast, brunch, or lunch.
Patika is housed in a 1940s building. However, it showcases a modern style and a mid-century spirit with the original Arkansas flagstone walls. The design of the space is by Gerardo Ayala (Ayala Design), with architecture by Elizabeth Baird Architecture & Design.
The primary dining area features a lot of indoor seating. There are also two spacious and shaded outdoor patios at the front and back, providing an abundance of tables for your leisure.
The laid-back vibe and friendly atmosphere at Patika make it the perfect spot to let your hair down with live music or even study. Here, the freshly baked pastries feature a rotating selection based on the season, optimizing the uses of the freshest ingredients.
When you visit, you will never go wrong sampling their breakfast sandwich, avocado toast, or French toast.
The cafe is also famous for its roasting coffee in-house. For larger orders, simply give them three days' notice, and they will gladly accommodate your requirements. Additionally, pet owners can enjoy Yappy Hours at Patika.
Address: 2159 S Lamar Blvd, Austin, TX 78704
Website: https://www.patikacoffee.com/
Better Half Coffee & Cocktails in the vibrant Clarksville neighborhood is another best bet. After exploring nearby Treaty Oak – the most popular tree in Texas, this is a place where you can enjoy hearty breakfasts in a hipster vibe with minimalist decor.
This all-day cafe serves a mix of global fare, including burgers, coffee, draft cocktails, and other alcoholic beverages. And you know what? The talented team behind this establishment is also responsible for the popular Wright Bros. Brew & Brew in East Austin.
The cafe offers indoor and patio dine-in services, with two outdoor seating spaces in front and behind the restaurant. It's also a pet-friendly destination.
Better Half Coffee & Cocktails menu is full of options, suitable for both vegans and vegetarians. Cauliflower tots with beet ketchup, Better Half chicken burger, or chips & queso are tasty treats to start your culinary journey at this hotspot.
Another advantage while dining here is they allow customers to bring their containers. For parking, the restaurant has two parking lots located in the front and back for easy access.
Address: 406 Walsh St, Austin, TX 78703
Website: https://www.betterhalfbar.com/
Phone: (512) 645-0786
24. Wholy Bagel
Address yourself in the genuine taste of Wholy Bagel, an independently owned and managed restaurant since 2010.
In general, Wholy Bagel transports the essence of New York and New Jersey-style bagels to Austin. This no-frills counter-service location has two branches in Austin, providing delicious breakfast and lunch choices daily.
At Wholy Bagel, you'll admire their devotion to excellence by creating its products from scratch every evening. Every food item is freshly prepared and never frozen, incorporating first-rate ingredients like high-gluten flour and Australian poppy seeds.
They employ a specialized Italian oven to bake their distinctive bagels. No wonder why every bit is full of genuine flavor. Wholy Bagel presents an assortment of New York-inspired bagels daily, with more than twelve selections available.
And it is important to elevate your bagel encounter with an extensive toppings collection, including 15 house-made cream cheese spreads made from real fruits and vegetables.
Everything bagel, the house signature breakfast sandwich, or Nova Lox sandwich are must-order at Wholy Bagel.
Moreover, they introduce seasonal items and coffee from a famous Houston-based bean supplier, Katz, which shares a New York City influence.
Website: http://www.wholybagelatx.com/
Location 1
Address: 4404 W William Cannon Dr, Austin, TX 78749
Phone: (512) 899-0200
Location 2
Address: 3637 Far W Blvd, Austin, TX 78731
Phone: (512) 992-0003
Let's explore Irene's, an unpretentious dive bar inspired by the grandmother of one of the partners. This quiet spot delivers American comfort food and cocktails for three meals daily, with breakfast ordered at their convenient counter window.
Irene's boasts a laid-back rock 'n roll vibe, highlighting the vintage accents throughout the space. You can choose between indoor and outdoor dining. If you opt for indoor seating, enjoy their quirky interior, complete with a pink neon wall, TVs, and a soda machine.
Their expansive backyard includes a large patio overlooking Shoal Creek, while the porch seating area is even more beautiful with charming rose-tinted glass bulbs overhead.
For the best delicacies, avocado toast, strawberry cake, and biscuits & gravy are basic but highly-recommended options. And to quench your thirst, go for their flavorful Bloody Mary.
Bring your furry friends along, as Irene's is a dog-friendly eatery. With two full bars and an in-house sommelier, the curated selection of house-mixed boozy punches, local taps, and strong cocktails are abundant. You can also enjoy their seasonal cocktail and coffee menus.
If you want to celebrate any special occasion, put your trust in Irene's as it is ideal for large parties, events, or even bachelorette party bookings. Plus, parking is a breeze with garage parking, a private lot, and public parking next to Greenlight Social.
Address: 506 West Ave, Austin, TX 78701
Website: http://irenesaustin.com/
Phone: (512) 298-0853
The next destination is Cafe No Sé, a California-inspired café in the South Congress Hotel. Since 2015, this spot has welcomed tons of locals, visitors, and hotel guests who crave breakfast, lunch, dinner, and weekend brunch.
As you enter the 3,664-square-foot restaurant with 117 seats, you'll be pleased by a California vibe and a beach-style, rustic-modern space.
The airy, sunny interior with sandy beige chairs, ocean-blue pillows, and tiled walls, all bathed in a soft pastel theme. You'll also find a curated library with magazines and books about art and architecture.
Cafe No Sé offers seating in both the patio and dining room, with a covered and heated wraparound patio that provides stunning views of South Congress Avenue.
The view and environment are perfect, so how are their food items? The menu highlights seasonal culinary delights with global influences, brought to life by a renowned chef's custom bakery and pastry program.
For a special treat, don't miss their quinoa bowl, tuna poke bowl, cowboy breakfast, or refreshing kale salad. In terms of drink, join their All Day Rosé, featuring 25% off bottles of rosé daily. With valet parking and ample on-site space, you'll have no trouble finding a spot.
Address: 1603 S Congress Ave, Austin, TX 78704
Website: https://cafenoseaustin.com/
Phone: (512) 942-2061
Craving bagels for morning meals? Let's take a quick view of Nervous Charlie's! It has been a beloved bagel shop in Commerce Square since 2018. In 2022, it was even voted "Best Bagel in Texas".
Named after the owner's dog, Charlie, this spot offers weekly low-key breakfast and lunch with simple yet fantastic bagels with cream cheese and sandwich options.
So what is their secret for phenomenal bagels? First, their bagel dough is shipped directly from New York and paired with local ingredients in Austin, following a special dough-making recipe that has been perfected for 100 years.
There are plant-based and meatless options. They also offer catering with 48 hours' notice. For getting the best from their menu, pastrami hash, lox bagel, Tree Hugger sandwich, and sun-dried tomato are awesome. And pair your meal with aromatic dark-brew coffee.
Here, the restaurant greets you with a giant mural of a cute dog and photos of dogs up for adoption on the wall. That's why it can be seen as a pet-lovers paradise. The restaurant has both indoor and patio dining areas to meet different demands.
Pro tips: The place can get quite busy on weekend mornings, so it's best to order online in advance. On the other hand, as a technology-efficient place, you'll find touchscreen ordering stations for your convenience.
Address: 5501 N Lamar Blvd Ste. B101, Austin, TX 78751
Website: https://www.nervouscharlies.com/
Phone: (512) 366-5305
Juan In A Million has been a staple in the Austin food scene since 1980. They are famous for Mexican breakfast and lunch fare using homemade recipes.
When you visit Juan In A Million, you'll find a basic setting with ample space. As a family business, they have welcomed celebrities like Adam Richman and have been awarded Best Breakfast Tacos and Best Restaurateur Handshake.
If you are a challenge seeker, join the Don Juan Taco Challenge to finish their famous taco plate in one sitting. You can also enjoy complimentary chips, and children's plates are $1 cheaper per plate on the entire menu.
Some highlights at Juan In A Million are the migas plate, Con Queso breakfast, and Don Juan taco. For breakfast options, their Breakfast Special and Texas Rib Steak Breakfast are the best ones.
So don't miss out on this delicious and affordable Austin eatery. You will thank me later!
Address: 2300 E Cesar Chavez St, Austin, TX 78702
Website: https://juaninamillion.com/
Phone: (512) 472-3872
Joe's Bakery & Coffee Shop has been an admired family-owned institution since 1935. This is where you'll be amazed by delicious Mexican cuisine with diverse menu items, from all-day breakfast to baked goods and savory tacos.
Upon visiting Joe's Bakery & Coffee Shop, you'll discover a welcoming, family-oriented venue with indoor and outdoor seating options (but the patio is accessible only on weekends).
This is not a big eatery. The eatery can accommodate groups of up to eight people. As a result, guests might need to wait for tables during weekends due to restricted seating availability.
They provide homemade flour and corn tortillas for all meals and tacos. You can request menu substitutions for a nominal extra charge. About their drink, you should note that they only serve non-alcoholic beverages, which is better for families with kids.
For other conveniences, Joe's Bakery & Coffee Shop provides on-site parking to reduce your parking worries.
Address: 2305 E 7th St, Austin, TX 78702
Website: https://joesbakery.com/
Phone: (512) 472-0017
June's All Day opened its doors in 2016. Even though it is a new establishment, its popularity is undoubted.
Located on South Congress Avenue in Austin, this charming restaurant serves New American cuisine with European influences for breakfast, brunch, lunch, and a top-notch dessert menu.
The exterior of June's All Day resembles a Parisian sidewalk cafe. The interior is laid-back yet sophisticated, with chic vintage decor, cozy banquette seating, a TV, and a long marble bar. Also, dog owners will appreciate the sunny outdoor patio.
In case you still don't know which delicacies to get here, my suggestions are Breakfast Chalupa, fried chicken sandwich, and wagyu steak tartare & frites.
June's All Day has an ever-evolving wine and bar program with multiple options. They even host pub nights with a DJ and music, so save this name if you need a place to chill with friends.
The restaurant is open from 11 AM to 10 PM on weekdays and from 9 AM to 10 PM on weekends. And, of course, reservations are highly recommended.
Address: 1722 S Congress Ave, Austin, TX 78704
Website: https://junesallday.com/
Phone: (512) 416-1722
31. Phoebe's Diner
Phoebe's Diner is renowned for creating contemporary morning favorites with some twists. Rapidly becoming a favored spot in the city, it currently operates two locations in Austin, with a third in progress.
Phoebe's Diner is open daily for breakfast, lunch, and brunch. The eatery presents a 1950s-inspired diner setting complemented by a warm and inviting atmosphere.
Both locations provide indoor and outdoor seating options, with dog-friendly patios as an added perk. The downtown venue even features sidewalk tables, perfect for people-watching.
The extensive menu at Phoebe's Diner includes various sweet and savory breakfast selections and a kids' menu. The diner also presents specials beyond its regular menu, so you should ask the waiter for other amazing delights.
Additionally, their drink menu is diverse, with 2 distinctive drinks from Asia, namely Vietnamese coffee and Thai tea. The pricing is affordable, and the servings are generous, making it a nice spot for a tight budget.
During your visit to this hotspot, you should not miss their savory dishes, such as the smoked brisket burrito, migas, chile relleno, and Scotch egg. For a sweet indulgence, deep-fried French toast is a must-try.
Given that Phoebe's Diner is often quite busy, it's wise to join the waitlist to secure a table. Alternatively, you can aim to arrive as soon as they open.
Website: https://www.phoebesdiner.com/
Location 1
Address: 533 W Oltorf St, Austin, TX 78704
Phone: (512) 883-9682
Location 2
Address: 408 W 11th St, Austin, TX 78701
Phone: (512) 359-8338
32. Biscuits + Groovy
Biscuits + Groovy is a food truck chain with two Austin branches: one in Hyde Park and the other on Barton Springs Road. From my experience, this place is a great choice for hangover food, and you can easily order your meal at the window.
Similar to other food trucks, Biscuits + Groovy owns a laid-back, casual atmosphere with outdoor picnic tables. So don't hesitate to bring your dogs here; they are all welcome. For a cooler environment, groovy disco music plays in the background while you dine.
Although the menu is limited, every bite tastes amazing. You should order their popular dishes like Gloria Gaynor, Donna Summer, and Mc Hammer. These dishes will disappoint you and your stomach. Plus, vegan and vegetarian-friendly substitutions are available here.
How about the price? Well, all portions are also reasonably priced. But it's important to note that the restaurant doesn't accept cash. Instead, they accept credit cards or Apple/Google Pay. In addition, parking can be difficult at the Hyde Park location, so be prepared!
Website: http://www.gravyisgroovy.com/
Location 1
Address: 5015 Duval St, Austin, TX 78751
Phone: (512) 220-9720
Location 2
Address: 1210 Barton Springs Rd, Austin, TX 78704
Phone: (512) 373-6031
From 2014 until now, Sawyer & Co has paid homage to Faye "Arkie" Sawyer's culinary legacy.
Operating from 9 AM to 3 PM on Mondays and Tuesdays, and 9 AM to 9 PM from Wednesdays to Sundays, this all-day restaurant brings together the best of East Austin and New Orleans flavors, infused with a touch of Texas.
Sawyer & Co is characterized by its stylish, retro-modern atmosphere shown through mid-century modern design elements. You'll find turquoise fabric booths, banquettes, and custom-designed starburst lights.
With the addition of Eames-inspired chairs, drafting tables, and a space-age silver wall clock in the back room, everything at Sawyer & Co is spot-on. On the other hand, the retro patio showcases 70's vibes with sky-blue chairs and umbrellas, creating a cool vibe for dining in.
As a pet-friendly establishment, Sawyer & Co invites dog owners to enjoy their meals on the heated patio. The restaurant also demonstrates environmental responsibility by utilizing compostable containers, plastic-free packaging, and reusable tableware.
If you are a brunch person, keep in mind to make a reservation in advance to ensure a spot during their famous weekend brunches.
Regarding what to eat for breakfast, Lost Bread with NOLA French toast and Sawyer staples like the Fried Chicken Biscuit and 2 Egg Breakfast are the stars. If you are following the plant-based diet, give vegetable hash and house-made granola & yogurt a try!
Address: 4827 E Cesar Chavez St, Austin, TX 78702
Website: https://www.sawyerand.co/
Phone: (512) 531-9033
Though its name is 1886 Cafe & Bakery, this eatery is fairly new as it was opened in 2002. Located within the historic Driskill Hotel, this is a place that merges the sophistication of a French patisserie with the intimate atmosphere of a Victorian tea room.
Folks consider this place "Austin's socializing parlor"; thus, whether you seek a casual meal or a significant social event, 1886 Cafe & Bakery provides the ideal environment for any occasion.
Now, let's talk about its ambiance. The exquisite decor showcases an elegantly tiled floor and green cabinetry, establishing a welcoming and enticing setting reminiscent of a bygone era.
With plenty of seating in the dining area and an enchanting patio for al fresco dining, you can immerse your meal in comfort and refinement.
1886 Cafe & Bakery's menu highlights a fusion of time-pass-down recipes from both the hotel's history and the owner's family. That's why every dish is crafted with precision and care.
Daily specials, as well as gluten-free and vegetarian alternatives, are also accessible, making it effortless to discover something that fits your dietary needs.
Be sure to try some signature dishes that have made 1886 Cafe & Bakery a popular choice among diners! They are Texas-shaped pecan waffles, Driskill house salad, and the soup & salad combo.
So don't hesitate any longer! Let's pay a visit to 1886 Cafe & Bakery. You'll be glad you did!
Address: 604 Brazos St, Austin, TX 78701
Website: https://driskillhotel.com/
Phone: (512) 439-1234
Arturo's Underground Cafe has been another beloved destination in downtown Austin (near the General Land Office) since 1996.
Furthermore, nestled between the University of Texas and the Capital Complex, Arturo's Underground Cafe attracts locals, students, and tourists. The cafe's casual and electric vibes combined with a Southwest-themed ambiance are other reasons that make it so popular in the area.
Though it may appear as a small takeout taco joint from the outside, the interior is spacious with two underground dining rooms and twelve-foot wood ceilings, mismatched hanging lights, and eye-catching murals.
With its eclectic global menus, this charming cafe is a perfect spot for breakfast, lunch, and weekend brunch. You can enjoy their delightful breakfast options from Tuesdays to Fridays, starting at 8 to 11 AM.
So treat yourself to scrumptious breakfasts like French toast and migas or get creative with build-your-own breakfast tacos.
Here, you can relax at the sidewalk tables on the patio, where dogs are warmly welcomed. Then sip on organic and fair-trade roasted coffee from local sources and indulge in espresso from Texas Coffee Traders or a refreshing mimosa if you prefer a boozy drink.
What's better, Arturo's Underground Cafe is not only known for its fair prices but also the ease of ordering at the counter. So come here and experience the goodness yourself!
Address: 314 W 17th St, Austin, TX 78701
Website: https://www.arturosundergroundcafe.com/
Phone: (512) 469-0380
36. Dan's Hamburgers
The last destination I'd like to introduce is Dan's Hamburgers. Debuted in 1973, it obviously has been an Austin tradition when it comes to breakfast. They serve mouthwatering dishes from 6 to 10:30 AM daily, with extended hours until 11:30 am on Sundays.
This family-run, counter-serve chain has four locations throughout Austin, ensuring a convenient spot for everyone to enjoy. Dan's Hamburgers is also suitable for busy schedules, thanks to its drive-thru option for phone-in orders.
Upon entering, you can feel a family-friendly atmosphere with an old-school vibe from stunning black and white tiled floor, neon signs, and vibrant furnishings.
Over time, the menu has expanded to include high-quality ingredients and time-honored recipes. Moreover, Certified Angus Ground Chuck and hand-breaded onion rings for their burgers are what make them stand out from the rest.
The breakfast sausage gravy, hot sauce, and ranchero sauce are all made from scratch, providing an authentic taste. Each dish is cooked to order, hence ensuring freshness and quality.
Dan's Hamburgers's breakfast specialties are diverse, but must-order ones should be their homemade biscuits and the Biscuits & Sausage combo, along with an enticing à la carte menu.
For a refreshing, alcohol-free beverage and in-house ground coffee beans are well-loved choices. And feel free to request a refill in a disposable cup, if needed.
Website: https://dans-hamburgers.com/
Location 1
Address: 5602 N Lamar Blvd, Austin, TX 78751
Phone: (512) 459-3239
Location 2
Address: 844 Airport Blvd, Austin, TX 78702
Phone: (512) 385-2262
Location 3
Address: 4308 Menchaca Rd, Austin, TX 78704
Phone: (512) 443-6131
Location 4
Address: 2028 E Ben White Blvd # 426, Austin, TX 78741
Phone: (512) 448-3800
Austin's Breakfast Bounty – Sunrise to Satisfied
As I wrap up our journey through Austin's breakfast scene, it's clear to see that the city's culinary prowess extends far beyond lunch and dinner. From hearty classics to innovative creations, Austin can always find ways to satisfy every morning's appetite.
Finally, I hope this article has provided you with a wealth of delectable inspiration for your next breakfast outing. So, why not visit one of these amazing spots and indulge in the best breakfast in the city?
And if you've already tried any of these delicious eateries, I'd love to hear your thoughts. Feel free to leave a comment, share your favorite dishes, or suggest any other hidden gems I might have missed. Bon appétit!