These best restaurants in Knox Henderson, Dallas, are ideal for your next night out. Knox Henderson is a buzzing neighborhood known for walkable shopping and exciting nightlife.
Drinking and dining are also at the core of Knox Henderson's culture, with an abundance of gastropubs, restaurants, and cocktail bars. So diners have plenty of dining options in Dallas, from Napa to French, Mexican, and Mediterranean-inspired dishes.
This list has gathered the most must-visit dining spots within the area of Knox Henderson. Head out to these spots and see for yourself the good foods and draft cocktails there!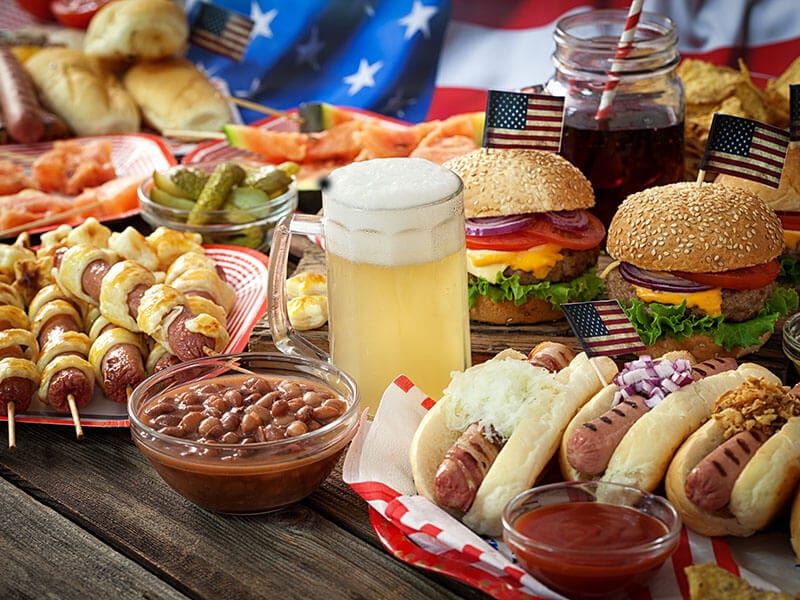 14 Best Restaurants Knox Henderson Dallas To Eat Like A Local
Explore the neighborhood of Knox Henderson with these to-go dining spots for locals and expatriates. The area is pedestrian-friendly and ideal for shopping. Thus, amazing restaurants and bars also pop up to accommodate visitors after their long haul of shopping.
Located right in on Henderson Ave, this modern gastropub is one of the ideal spots for a dinner outing.
The Knox Henderson mainstay has long served satisfying bar fares, such as their classic cheeseburgers (with Angus beef patty), salmon burger, or country club (with ham, turkey, and bacon). Plus, there are vegetarian options to accommodate special diner's needs.
This upscale restaurant also boasts a wide collection of alcoholic beverages, from strawberry crush and basil spritz to sage advice. Besides, there are also plenty of wines and brews for you to choose from.
The best thing about the Porch, hands down, is its patio, where patrons can drink, dine, and enjoy the surroundings. The outside area is also dog-friendly so that you can have a good time hanging out with your furry friends.
Price Range: $$
Food Styles: Southern, American (New)
Location: 2912 N. Henderson Avenue, Dallas, TX 75206
Website: http://www.theporchrestaurant.com/
Phone: 214-828-2916
Order Online:
Table Reservation:
Gemma's owners are husband-and-wife duo Stephen Rogers and Allison Yoder, who brought along seasonal cuisine with international flavors from Napa Valley.
The restaurant features a laid-back and chic dining space, with white and blue being the dominant hues of the decor. Both the exterior and interior and their food reflect the substantial influence of Napa Valley.
Gemma's foods are so incredible that you might struggle to choose from. Start your night with fried olives or baked oysters before moving on to something heartier such as duck frites or Paccheri lamb ragu as the main course.
Their full bar boasts a wide list of sparkling, red, and white wines served both by glass and bottle, along with seasonal cocktails. Like many dining spots in Knox Henderson, Gemma also has a patio, where diners can sit back and enjoy good cocktails on chilly nights.
Price Range: $$$
Food Styles: American (New)
Location: 2323 N Henderson Ave, #109, Dallas, TX 75206
Website: https://www.gemmadallas.com/
Phone: 214-370-9426
Order Online:
Table Reservation:
This homely, contemporary gastro pub is a neighborhood favorite. Join your friends for brunch with international-inspired shared plates like Italian flatbreads or unique eats. There are also Forged Bowls that you can customize with your chosen sauces and veggies.
One of the best things is that the restaurant uses locally-sourced ingredients for their foods and drinks. Sourcing craft beers from local breweries mean that the restaurant can always keep the quality in check.
Smithy is also a dedicated restaurant in Dallas suitable for vegan, vegetarian, keto, and other special dietary choices. You can find these options on their menu for brunch, lunch, or dinner.
Diners can also ask to leave out gluten from their dishes; just make sure you tell the waitstaff when making the order. There's also a patio that happens to be dog-friendly for alfresco dining.
Price Range: $$-$$$
Food Styles: Bar Food, International Cuisine
Location: 2927 North Henderson Ave, Dallas, TX 75206
Website: https://smithydallas.com/
Phone: 214-316-1984
Order Online: Through phone number
Table Reservation; Or call to book a table
Just off the Katy trail and within walking distance from Cole Park, you'll find this neighborhood bistro with a chic and lively dining space. Specifically, it's quite near another popular eating spot in Uptown Dallas, Katy Trail Ice House.
At the helm of Beverley's Dallas is Greg Katz, an experienced chef who has worked at reputed restaurants such as New York City's Il Mulino and Sassetta.
Chicken schnitzel, matzo ball soup, or caviar and latkes all show up on the menu, which reflects the impact of the Jewish background of Greg Katz.
Many well-executed offerings for the main courses, including double cheeseburgers, steak frites, and Scottish salmon, are bound to impress diners. My favorite (and many regulars' favorites here) is the chicken schnitzel.
The options for desserts, however, are quite limited. The key lime pie stands out among the 3 choices, which has a tangy custard, graham cracker crust, and finely textured, toasted meringue.
Beverley's Dallas is always buzzing with diners, and it's one of the loudest restaurants in town. For cocktails, choose from plenty of options of sparklings, wines, and specialty cocktails (such as gin and tonic).
Price Range: $$$
Food Styles: American (New), Jewish, Texas, French, Seafood, Bar
Location: 3215 N Fitzhugh Ave, Dallas, TX 75204
Website: https://beverleysdallas.com/
Phone: 214-915-8840
Order Online:
Table Reservation:
Tei Tei Robata bar is also a popular spot for date night in Henderson. Besides Japanese cuisine, it is also among Dallas's finest restaurants specializing in seafood. Right on Henderson Avenue, this Japanese haven features pretty gardens leading to the dining space.
The word Robata refers to a traditional cooking style of Northern Japan. To be more specific, the chefs at this restaurant grill their foods and meat cuts on natural oak charcoal. Miso-marinated Chilean sea bass and foil-wrapped sea bass & enoki are all the highlights.
Besides Robata, the menu showcases sushi, sashimi, and rolls. Everything is fresh and definitely worth the money. You should sit at the bars whenever possible to enjoy seeing your fish grilled on charcoal and the fresh seafood sitting on ice.
Many vegetarian dishes are also available, which is always a huge plus. Consider enoki parcel, artichoke, or grilled rice balls if you're a vegetarian.
Price Range: $$$
Food Styles: Japanese, Sushi Bars
Location: 2906 N Henderson Ave, Dallas, TX 75206
Website: https://www.teiteirobata.com/
Phone: 214-828-2400
Order Online; or text 214-980-4699 to order
Table Reservation; or call 214-828-2400 for groups of 5 people or more (required service charge and credit card number)
Toulouse is a reliable destination in the neighborhood for a classic French dinner. Despite being in the middle of Dallas, Toulous boasts a warm Parisian vibe, a scenic patio, and delicious French dishes.
Toulouse's menu showcases Belgian cuisine with a French influence. By putting a modern twist on the classic dishes, the restaurant can please traditional diners and excite adventurous guests.
If you don't know what to order, try classics such as duck leg confit or steak frites. They're wallet-friendly, and the flavors are top-notch! Save some room for desserts, too. The exquisite les soufflé is among the best ways to end your meal.
On top of that, the extensive wine collection and handcrafted cocktails can easily complement your incredible dishes.
Price Range: $$-$$$
Food Styles: European, French, Belgian
Location: 3314 Knox Street, Dallas, TX 75205
Website: https://www.toulousecafeandbar.com/
Phone: 214-520-8999
Order Online:
Table Reservation:
Visit Knox Bistro for any meal as it's open for brunch, lunch, and dinner. This neighborhood's favorite, previously known as Up On Knox, is a reimagined restaurant with Davaillon's vision. He wanted Knox Bistro to become a bistro rather than a French restaurant.
This change also involves some modifications to the menu. In addition to favorites of the old menu, there are also poisson cru mariné à l'huile d'olive et citron (fish in citrus and olive oil) and steak tartare & os à moelle (hand-cut beef filet and bone marrow crostini).
Besides lunch and dinner, this Knox Bistro is also an ideal station for brunch enthusiasts. Despite all the changes, Knox burgers are always a big hit at this restaurant. So, stop by for this classic.
Or try other exciting dishes such as French omelet, hanger steak with eggs, or whatever catches your eyes on the diverse, French-inspired brunch menu.
Price Range: $$
Food Styles: American (Traditional)
Location: 3230 Knox St #140, Dallas, TX 75205
Website: https://knoxbistro.com/
Phone: 469-250-4007
Order Online:
Table Reservation:
Located right on Henderson Avenue, the Old Monk is a long-standing, well-loved pub for locals to meet and mingle.
Sip some good whiskey, snack on their incredible fish and chips, Welsh rarebit, homemade pate, or Belgium-style steamed mussels, and have a good time in this cozy place. Their fish and chips, in particular, are among the best in the neighborhood.
Besides good foods and drinks, the atmosphere and decoration is a factor that keeps patrons returning.
The charming space showcases lights from an old monastery, a century altar door, and dark wood paneling. There's a patio that is frequently buzzing with drinkers.
The Old Monk has an exhaustive list of beers (around 70 bottled and other draft beers) from around the world and locals on offer. There are also around 70 bottled beers included.
There's also a curated list of wine, whiskey, and crafted cocktails. With such a long list of alcoholic drinks, the Old Monk is the best place for both adventurous beer lovers and traditional drinkers who want to stray a bit from the usual.
Price Range: $$
Food Styles: American, Pub
Location: 2847 North Henderson Avenue, Dallas, TX 75206
Website: https://www.oldmonkdallas.com/
Phone: 214-821-1880
Order Online: Not available
Table Reservation: Not available
Henry's Majestic is a tavern with a rustic and chic setting, perfect for lunch and dinner. The restaurant devotes itself to making good drinks as much as its food. Two large bars serve a bevy of wines and beers on 24 taps, together with craft cocktails with house-made spirits.
If you stop by for lunch, try not to miss their waffles topped with hot chile gravy and buttermilk fried chicken. Monkey rolls are also a crowd favorite, with both savory and sweet choices.
Henry's Majestic is also among the finest Texas restaurants in Dallas when it comes to Bloody Mary. Their Garden Bloody Mary, made of vodka, house-made hot sauce, Fresno chiles, and dill, is downright phenomenal.
There is also a spacious, airy, dog-friendly patio where you can enjoy alfresco dining with your dogs. Henry's Majestics also has live music every month, so make sure to check out their schedule on the website if you want to join the crowd.
Price Range: $$
Food Styles: American (New), Bars
Location: 4900 McKinney Ave, Dallas, TX 75205
Website: http://www.henrysmajestic.com/
Phone: 469-893-9400
Order Online:
Table Reservation:
Originally opened in 1974, Chelsea Corner was shut down in 2015. However, its 2 former staff, Len Critcher and Chris Camillo, gave the restaurant a new lease of life one year later. The revamped version still sits at the iconic corner of Monticello and McKinney Avenue.
Pizzas, burgers, and steak sandwiches are the menu's highlights. Choose from a decent collection of classic craft cocktails or margaritas to round out your dining experience.
With a garden room that can seat 30 people, a game room, and a 2,500-square-foot dog-friendly backyard patio, Chelsea Corner provides its patrons with many options when it comes to dining space.
This gastropub is also a perfect place for watching a game, with 21 large HD screens. Or stop by in their happy hours with your folks for any pizza on the menu at $12 and draft beers at $6.
Price Range: $$
Food Styles: American (Traditional)
Location: 4830 McKinney Avenue at Monticello Dallas, TX 75205
Website: https://www.chelseacornerdallas.com/
Phone: 469-726-2211
Order Pickup:
Table Reservation:
For a transcendent pizza crust, Pie Tap Pizza Workshop + Bar ferments their dough for up to 96 hours and uses a proprietary starter called Romo. Besides Knox Henderson, you can also find this well-loved restaurant in Design District (Dallas), and more.
Better still, without any sugar added, you can enjoy one of the best and healthiest pizza crusts in the neighborhood. Top your pie with your chosen meat, such as sliced-to-order prosciutto, sausage, chicken, or pepperoni, for the perfect meal.
Pizzas are why this place has become a highly-searched Italian restaurant in Dallas. But burgers and pasta carbonara share the spotlight, too. If you're a pasta lover, I recommend pappardelle and bolognese. Other dishes include chicken parm, ricotta gnocchi, and bucatini & meatballs.
Those with a special diet can also request gluten-free pie crust. The bars offer up to 35 taps of beer, wine, and craft cocktails for patrons to enjoy with their pizzas.
Price Range: $$
Food Styles: Pizza, Italian
Location: 2708 North Henderson, Dallas, Texas 75206
Website: https://pie-tap.com/
Phone: 972-432-7800
Order Online:
Table Reservation:
Ziziki's is a neighborhood bistro that specializes in Greek-inspired modern dishes. The restaurant only uses fresh, natural, and organic ingredients for the foods.
There are many types of meat on offer, including lamb, chicken, tuna, and salmon. Meanwhile, their fish is guaranteed to be fresh and sushi-grade.
Start your dinner with artichoke hummus, lamb lollipops, or calamari. Then move to something heartier like lamb shank, rack of lamb, or Greek platter (chicken or lamb souvlaki) – they're all the chef's picks on the menu.
For desserts, enjoy Ziziki's house-made Baklava ice cream or galaktoboureko (Greek custard pie) as a sweet way to end your meal.
Diners can choose to dine indoors in a contemporary, stylish dining space or enjoy sitting on the lovely patio with fountains and a waterscape.
The restaurant offers brunch on the weekends, whereas they have a daily menu for lunch and dinner any day of the week. This Henderson mainstay is also considerate about their diners' preferences, with many gluten-free and vegetarian options on the menu.
Price Range: $$
Food Styles: Greek
Location: 4514 Travis St Unit 122, Dallas, TX 75205
Website: https://www.zizikis.com/
Phone: 214-521-2233
Order Online:
Table Reservation:
If you're craving fresh Mediterranean food, no place is better than Fadi's Mediterranean Grill. This cafe-style restaurant serves one of the most authentic Mediterranean buffets in Knox Henderson. It's also a beloved dining spot of locals in Houston's Sugar Land.
Immerse yourself in Mediterranean flavors right in Dallas with a wide-ranging menu of proteins, sides, salads, and dips. Notably, they use imported Mediterranean spices for their delicious entree to guarantee authentic flavors.
Try highly-praised falafel and hummus with fresh pita bread, lamb shank, or Moroccan chicken if you seek something heartier. Whatever you choose, rest assured that everything comes with generous portions to satisfy your hunger.
Price Range: $$
Food Styles: Mediterranean, Lebanese, Kebabs, Greeks
Location: 3001 Knox St. #110, Dallas, TX 75205
Website: https://www.fadiscuisine.com/
Phone: 214-528-1800
Order Online:
Table Reservation:
Fireside Pies is the perfect place for the best pizzas with thin crust in town. Since its inception in 2004, the restaurant has consistently served incredible artisan pizzas, all baked in wood-fired ovens.
The transcendent crust is thin and chewy but not cracker-like. You can create your pies by choosing freshly-made meats, cheese, and veggies. The menu also features sides and extras to complement the pie, such as fresh salads and decadent desserts made in-house.
The fireside cheese salad really stands out, with a terrific cheese blend and roasted red pepper ranch dressing. Plus, many shared plates, such as bruschetta, garlic bites, stuffed peppers, etc., are perfect for enjoying with your crew.
Don't miss out on the drinks, too. Prickly pear margarita is a great choice, but there are many other handcraft cocktails, sparkling wine, and beers that make a perfect accompaniment for your pies.
Price Range: $$
Food Styles: Pizzas, Italian
Location: 2820 N Henderson Ave, Dallas, TX 75206
Website: https://www.firesidepies.com/
Phone: 214-370-3916
Order Online:
Table Reservation:
These Dining Spots Are Well Worth A Visit!
Besides upscale shopping and antiques, Knox Henderson has a lively nightlife with a variety of martini bars and restaurants. Come and have a good time here, as there are always good foods and wines to enjoy.
I hope this curated selection can be a helpful guide if you're having an upcoming trip to Knox Henderson. Tell me about your experiences dining in this buzzing neighborhood by leaving a comment.
Is there any underrated destination that I didn't mention in this list? Feel free to share with me in the section below. Last but not least, hit the share button if you love the content!