These best restaurants in Lewisville, Texas, are the best gateways to your journey to explore the city's dining scene there. This suburb of Dallas (just northwest of the city) has gained much attention lately for its dining options that embrace anything from Cajun, Mexican, to Italian cuisines.
Beyond the briskly growing food scene, this small city attracts a new wave of tourists for its blend of modernity, history, and nature. They are all good excuses to pack your luggage and head to this city for an impromptu getaway to remember!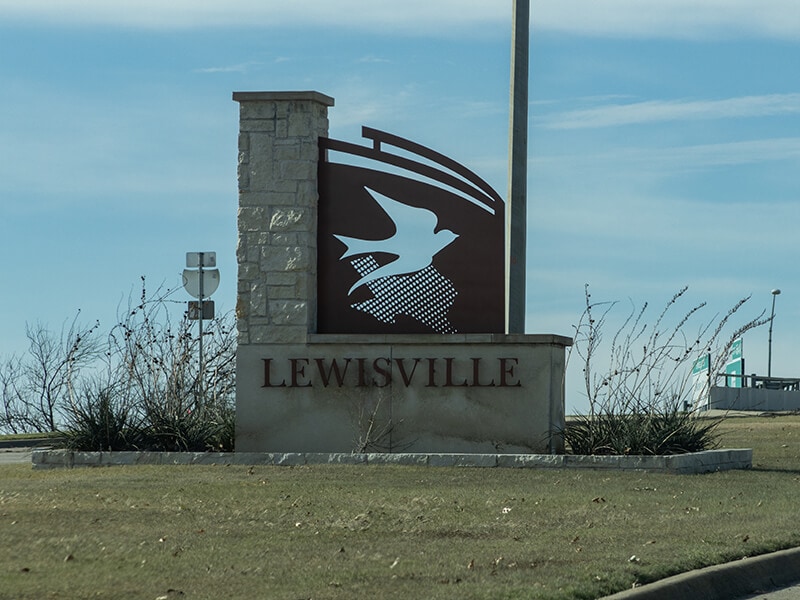 Your Guide To Must-Try Restaurants In Lewisville!
Your gastronomic adventure to Lewisville won't be complete without this handy guide! Among many restaurants in this small city, here are the most noteworthy spots that can please both traditional and adventurous diners. Let's check them out!
Main Street Cafe
BJ's Restaurant & Brewhouse
Viva La Pasta
Korner Cafe
Chante Mexican Grill & Cantina
Starwood Diner
Ale Taco
Razzoo's Cajun Cafe
The Catch: Lewisville
Ramen Hakata Lewisville
Inlay Burmese Kitchen
Fish n tails oyster bar
Angelina's Mexican Restaurant
Rockfish Seafood & Grill
Big Jack's BBQ
Jinbeh Japanese Restaurant Lewisville
Twin Peaks
Sullivan Old Town BBQ
Prairie House Restaurant-Lewisville
Pie 314 Everyday Eatery
20 Essential Dining Spots In Lewisville, TX, To Check Out!
In this small yet vibrant city, there are a staggering number of restaurants, from decade-year-old standbys with generations of customers to newcomers that already make a good impression.
All the spots contribute to the diverse culinary picture of Lewisville and compete for locals' and tourists' attention with superb food and service!
Famous for the best breakfast and brunch in the Old Town Lewisville, Main Street Cafe is where you can settle for reasonably-priced home-cooked food like chicken fried steak or migas.
This local institution has been in the dining game for over 3 decades, and the typical crowd on Saturday and Sunday somehow speaks about their food quality.
Why should you visit this restaurant?
Main Street Cafe sets just the right tones for your morning meal with calming classical jazz tunes, wall arts, and the dining space teeming with an antique, small-town vibe. This quaint diner also has a patio where you can soak in the morning sun and private space for a party of up to 40 guests.
Many love their all-day breakfast options, as there's no time pressure to savor a great morning meal. Yet, their lunch specials are no less appealing, as they come in hearty portions and at bargain prices.
What to eat?
Everyone is fond of the house specialties like Texas scrambler, huevos rancheros, and migas. Their chicken fried steak and chicken fried chicken, which are crispy outside and tender inside, also makes for an exceptional breakfast.
The old-fashioned diner also dishes out solid pancakes, French toast, and catfish, so check them out. Popular side dishes like biscuits and gravy and hash browns will further fuel your day! Despite not being a rightful dish, their homemade salsa always gets the guests talking!
Location: 208 E Main St, Lewisville, TX 75057
Website: https://www.facebook.com/
Phone: (972) 436-6850
This Lewisville brewhouse is the oldest among its 34 outlets in the Lone Star State. Over the years, this local destination has been a hanging-out spot for beer lovers and late-night revelers to grab delicious bites on their way back home.
BJ's doesn't shut its door until midnight (even later at 1 AM on Friday and Saturday), so stop by if you seek to satiate your midnight cravings.
Why should you visit this restaurant?
BJ's sets out to be a gathering place by offering ample dining space to accommodate large parties and a sunroom to let their patrons soak in the nice weather. With a part as a brewhouse, this eatery proudly treats diners to its award-winning collection of 11 beers and ciders.
Their 10 seasonal beers change with the season, offering a refreshing and tasty pour into your glass. Of course, their happy hour, which offers inexpensive margaritas, beers, and appetizers, is a not-to-be-missed event.
BJ's also takes the food menu as seriously as its brew selection. The house is known for its famous dessert, Pizookies, and its menu encompasses deep-dish pizza and meaty entrees from the sea and land.
There are also many vibrant specials offered throughout the week to help you make some savings. Join the crowd on Monday for half-priced pizzas, Tuesday for half-off wines, or real bargain signature beers on Wednesday, just to name a few.
What to eat?
For something shareable, their half-and-half deep dish pizza and BJ's favorite pizza will leave your crew satisfied. Enlightened Cherry Chipotle glazed salmon, deep dish ziti, and New Orleans Jambalaya are all worth craving in addition to pairing well with the house's beers.
Other trusted choices are avocado egg rolls for starters, and the new double chocolate banana split Pizookie or Pizookie trio for desserts!
Location: 2609 S Stemmons Fwy, Lewisville, TX 75067
Website: https://www.bjsrestaurants.com/
Phone: (972) 459-9700
Some of the best New York-style pizza and comforting pasta can be found at Viva La Pasta – a no-frills eater on Main Street!
While the dining room is on the smaller side, diners are always greeted with a big Italian welcome from the staff right at the doors. Best of all, the restaurant will always try its best to accommodate large group dining.
Why should you visit this restaurant?
Viva La Pasta is best known for its excellent Italian food that comes with a huge serving for an unbeatable price (and you'll likely take home some leftovers). Viva La Pasta is a solid BYOB spot, so remember to carry in a bottle of wine from home to pair with the gourmet dishes there.
What to eat?
At this eatery, you can expect incredible Alfredo pasta, alla carbonara, and al pesto Genovese which will leave you craving on your next visit. Their lasagna bolognese is also to die for, as are the eggplant parmesan and stromboli.
Meanwhile, the stuffed mushrooms, featuring crabmeat topped with Aurora sauce, have been on the menu since day one and still be a huge hit. What surprised me most was the house American-style dinner rolls, which are always a nice addition to any meal.
Location: 1093 W Main St, Suite 214, Lewisville, TX 75067
Website: https://www.vivalapastasimivalley.com/
Phone: (972) 537-5057
This seven-day-a-week establishment has been a Lewisville staple for around one decade. With a diverse 132-item menu showcasing burgers, sandwiches, steaks, etc., Korner Cafe will likely have something to please your cravings.
Why should you visit this restaurant?
While breakfast is served around the clock, the house also offers one of the best budget-friendly breakfast deals in town from 7 – 9 AM, Monday to Friday. Otherwise, weekday lunch specials, available from 7 AM – 3 PM, also offer diners some savings.
What to eat?
Your best bet for breakfast is their kitchen sink scrambler – a filling dish with open-faced biscuits, scrambled eggs, green bell peppers, and sausage.
The kitchen also excels in old-fashioned breakfast standbys like catfish, chicken fried steaks, French toast, and quesadilla stack. They also have interesting and tasty takes on gyros and Korner breakfast sandwiches.
Location: 921 W Main St, Lewisville, TX 75067
Website: https://www.kornercafe.com/
Phone: (972) 420-8400
Located on the border of Flower Mound and Lewisville, this restaurant offers locals authentic Mexican dishes (many of which are made with multi-generational family recipes).
100% family-owned and run, this dining spot was the brainchild of Mexico-born Garcia brothers. The word "chante" in the restaurant's name translates to "home" in Spanish.
Why should you visit this restaurant?
Chante Mexican Grill & Cantina also builds up an assortment of handcrafted cocktails to match their food. Take note of their happy hour, 2-6 PM, on Monday through Friday, when the restaurant splashes down the prices of their tacos, nachos, margaritas, sangrias, and more.
It's reasonable to expect a wallet-friendly and filling Taco Tuesday with beef and chicken tacos at this taqueria, too.
What to eat?
One of the must-try items is their signature Abigail enchiladas with a special sauce made from the recipe from the owners' mother, Abigail Garcia.
Their savory Maya Pollo (grilled chicken with chorizo), OMG burritos, Cochinita Pibil, and quesadillas will also promise an unforgettable fiesta. For lunch fares, the cheese enchiladas are among the top-selling items there. Don't skip some fried ice cream for dessert.
Location: 951 W Round Grove Rd #200, Lewisville, TX 75067
Website: https://www.chantemexicangrill.com/
Phone: (469) 293-8098
Casual yet trendy, Starwood Diner is a shining star for break and lunch in a competitive Lewisville market.
The contemporary architecture and decor will give you a break from the old-school 50s diners. However, be prepared as their French toast, egg benedicts, and pancakes are equally mind-blowing (if not more) than those of your favorite diners.
Why should you visit this restaurant?
With a wide-ranging breakfast menu, ranging from pancakes, waffles, and skillets to omelets, breakfast lovers won't have to return to the same thing again on their frequent visits.
Starwood Diner is also incredibly family-friendly, as shown in a separate menu section for kids and lovely items named "For Mom" and "For Dad".
While their drink menu is not expansive, the restaurant boasts solid Segafredo coffee and freshly pressed juices that round out your wonderful morning meal!
What to eat?
Many regulars will agree that their Southwestern brisket skillets are killer, with melt-in-your-mouth smoky meat smothered in homemade salsa!
If you're a meat lover, consider their Whole Hot skillet, which delights your taste buds with Virginia ham, bacon, and sausage smoked over applewood.
You can also expect the softest and fluffiest pancakes, well-seasoned Starwood benedicts, stellar chicken fried steak, and light French toast. Kick off your day with some good-for-you juices or caffeine doses as well.
Location: 859 TX-121, Lewisville, TX 75067
Website: https://www.starwoodcafe.com/
Phone: (214) 488-8818
Instead of margaritas, this hole-in-the-wall taco shop offers a refreshing fiesta with an assortment of awesome tacos and craft beers. Ale Taco is a no-frills place where the food does all the talking in a relaxed yet upbeat ambiance.
Why should you visit this restaurant?
As the name suggests, this Lewisville gem is where you can sip some of the best beers in town by picking among their 100 varieties in stock. Their taco menu is just as diverse as the beverage list, encompassing anything from barbacoa, al pastor, shrimp, and chicken to steak.
The menu is not confined to tacos, however. You can also relish in a plethora of savory quesadillas, torta, and burrito versions. The savory green salsa, red salsa, and different desserts only uplift the dining experience.
What to eat?
Thanks to Ale Taco's fairly-priced menu, it's possible to order a mix of their popular tacos, like barbacoa, pastor, chicken, and steak, without digging a huge hole in your wallet. Their 3 Breakfast Tacos are also an amazing way to start your day.
The eatery also has some of the best breakfast burritos in the DFW area, which is worth trying. Another drool-worthy item on the menu is loaded fries with flaming hot Cheetos on top that you won't find anywhere else. A must-try!
Location: 880 Hebron Pkwy #180, Lewisville, TX 75057
Website: https://aletacotogo.com/
Phone: (469) 968-5032
While delicious Louisiana-rooted delicacies are hard to come by in Lewisville, it's not the case when you're at Razzoo's Cajun Cafe.
You'll easily find two large parts of clientele there: those homesick about the authentic Louisiana Cajun flavors they have back home and those foodie savvy who appreciate the finesse of Cajun cooking there.
Why should you visit this restaurant?
If you love outdoor dining, Razzo's has an outdoor patio that faces out towards a little pond (with refreshing misting fans to combat the summer heat, too).
Alternatively, there's always ample seating inside, and the large windows that give a scenic view won't make you feel like you are missing out on what's happening outside!
Razzoo pours its heart into its drinks just as much into Cajun cooking. From beers on draft, wines, and signature cocktails to Cajun concoctions, it's hard for any avid drinkers to leave the restaurant thirsty.
Even better, you can drink to your heart's content on a budget with their "All Day Every Sips" when selected wine, and pints are marked down! During weekdays, there are tempting deals like discounted chomps 3-6 PM to Friday or bargain basket cases all day to save some extra bucks.
What to eat?
Don't miss out on their crispy fried gator tail and rad toes, which are top-selling appetizers there. As for the entrees, let shine the spotlight on the combo skillet, which will arrive brimming with shrimp Creole, grilled andouille, and crawfish etouffee.
The kitchen is also praised for its Cajun fondue, stuffed fish, stuffed shrimp, and Hurricane salmon, all the better with the accompaniment of green beans.
Location: 1900 S Stemmons Fwy, Lewisville, TX 75067
Website: https://www.razzoos.com/
Phone: (972) 316-0326
With a prominent presence in Texas and Oklahoma, The Catch has been a favorite spot for a casual, reasonably-priced sit-down seafood meal.
Why should you visit this restaurant?
As the name suggests, coastal-inspired dishes are only made with freshly caught seafood and to order. While the restaurant leans towards casualty, the quality of the well-plated dishes and top-notch service makes you feel like you are sitting in a more fine-dining place.
This popular chain is known for its fried dishes and is considered a throwback to what Fort Worthians cherish. The menu, however, showcases seafood in more forms, like boiled and grilled, along with pasta, salads, and tacos. All come with large portions that please the biggest appetites!
What to eat?
It's hard to single out the best dish in its amazing menu, but if I were to choose, the gumbo (crawfish, shrimp, and sausage) would be a trustworthy choice. Fried shrimp, crawfish tails, and catfish hold sway on the fried section.
No less palatable are their shrimp tacos, white fish tacos, and shrimp Po Boys. If you're looking for a side, let's go with the crowd-pleasing red beans and rice.
Location: 724 W Main St #500, Lewisville, TX 75067
Website: https://www.thecatchseafood.com/
Phone: (214) 222-4711
If you wander around Lewisville for a slurp-worthy bowl of ramen, let Ramen Hakata be your next stop!
This Japanese brand has been all the rage in Addison (its founding city) before branching out to the neighborhood of Lewisville. Ramen Hakata's reputation also reaches the top of the list of the best places to eat in Frisco, Texas.
Why should you visit this restaurant?
The restaurant's name hints at the type of ramen you'll savor there. This ramen shop specializes in Hakata-style broth, which boasts over 4 decades of history in Japan. Their broth is simmered for up to 12 hours to bring out the umami flavors from the pork.
Ambience-wise, Ramen Hakata feels cozy with its small dining space, and the wooden, aesthetically-please booths also make dining feel more private.
Feel free to take your vegetarian folks there, as you can spot many vegetarian items like ramen and appetizers while navigating the menu. The place is among a few Japanese dining spots where diners can customize the spicy levels or request gluten-free alternatives.
What to eat?
It's a ritual to start your meal with edamame and grilled gyoza at this ramen shop. If you're a spicy food eater, the spicy edamame, with a special sauce that perfectly combines heat and savoriness, will be a mind-blowing choice.
However, what turns first-timers into regulars are bowls of Miso ramen, Hakata ramen, spicy ramen, and Nagasaki seafood ramen. The kimchi ramen is also an interesting Korean twist on a Japanese dish you might want to try.
Location: 500 E Round Grove Rd #310, Lewisville, TX 75067
Website: http://ramenhakata.com/
Phone: (469) 763-9006
Inlay Burmese Kitchen adds an interesting side to the culinary mosaic of Lewisville with its authentic Burmese delicacies!
Why should you visit this restaurant?
Inlay Burmese Kitchen is a family-run little place where the mom does all the cooking, and her daughter takes care in the front. The space is moderately adorned with potted greens on the walls and vibrant umbrellas on the ceilings, all striving to give a touch of a Malaysian vibe.
The minimalist setting is perfect for you to focus on the food. I'm glad to see Inlay Burmese's diverse menu, with dishes influenced by not just Malaysian but also Indian, Chinese, and Thai cuisines.
This means homesick Asians can find something to appease their cravings. The friendliness and patience of the staff (actually the owner's daughter) is also the icing on the cake!
What to eat?
To start, your best bet for an appetizer is salt and pepper calamari. The kitchen definitely nails the Samosas (South Asian deep-fried pastry), which are crispy but not overly greasy.
Their tea leaf salads should be the biggest hits in the DFW area, and you can feel instantly transported to Malaysia with the first bite. All the lamb-based dishes, from basil and chili to coconut curry, will hit all the right spots for something meaty.
Location: 500 E Round Grove Rd #315, Lewisville, TX 75067
Website: https://www.facebook.com/
Phone: (214) 513-9695
While the highlights of this seafood restaurant are the perfectly fried catfish and massive, fresh oysters, there is much more fresh-off-the-boat seafood to explore! The place also has a bar where knowledgeable and friendly bartenders can craft a cocktail you won't soon forget!
Why should you visit this restaurant?
This neighborhood seafood spot offers diners both indoor seating (with booths that can accommodate large groups) and an outdoor patio.
The interior is also equipped with many large screens, and you can see folks catching their favorite sports while enjoying lunch there. Whenever you're in the mood for early-evening drinks, join their full-service bar during 3-6 PM, where the beverages are at a discount.
In sync with other locations in the Dallas-Fort Worth metroplex, this Lewisville outlet treats diners to a varied menu ranging from oysters, ceviche, and salmon to grilled vegetables.
Yet, for those who don't want to navigate the menu, the restaurant also puts out daily specials and weekly lunch spectacles ( from 11 AM- 3 PM).
What to eat?
Their fried catfish, either with filets or whole fish, are superior to many other counter-service seafood eateries in the DFW. You'll likely come back for their boiled crawfish (sold by the pound) to re–indulge in the freshness of the seafood.
Fans of oysters can dive into their grilled oysters or oysters on the half shells, whereas fish tacos are stellar choices for those into Mexican flairs. The popular ceviche and shrimp cocktails will help kick off your meal right (and it's understandable to see them sitting at the top of the menu).
Location: 2225 S Stemmons Fwy, Lewisville, TX 75067
Website: https://www.facebook.com/
Phone: (469) 464-4329
This local staple's name pays homage to Angelina Velez, who built a legacy of Tex-Mex cuisines in North Texas with a humble start of a 10-seat little eatery.
Until now, the restaurant still faithfully serves its delicious Tex-Mex eats but also adopts another outlet in Hickory Creek – Angelina's Don Louis.
Why should you visit this restaurant?
Despite always welcoming a crowd, Angelina's staff always manages to deliver the food promptly. The restaurant's chill and relaxed vibe makes it great for solo or family dining, while a basket of fresh salsa and always-warm chips makes a good impression before you start your meal.
During their 4-hour-long happy hour (3-7 PM), don't forget to take advantage of Rita, pitchers, wines, and beers for just a fraction of the price. Alternatively, consider their tequilas, which are also marked down during this time frame, that's perfect for enjoying at sunset.
What to eat?
For something unexpected, Louis' favorite shrimp is a delightful dish with fresh shrimp stuffed with Monterey jack cheese and wrapped with bacon.
When moving to the mains, try their fajitas de Angelina, carne asada, and quesadillas – all give you a sense of how authentic Mexican flavors are. Many are also hooked on the tender, perfectly-cooked ground beef in the chile relleno, and I'm sure you'll be the next one!
Since its debut, this local institution has upped its drink game with what they proudly claim "the best margaritas" around. So, don't forget to see if the drink's worth the hype.
Location: 1396 W Main St, Lewisville, TX 75067
Website: https://www.angelinastexas.com/
Phone: (972) 221-9892
While Lewisville has no shortage of seafood restaurants, Rockfish is always a standout for its diverse menu of many Cajun and Creole dishes.
With over two decades in the business, the brand serves freshly caught seafood in various styles, from fried and boiled to grilled dishes, and BBQ ribs, steak, and pasta for those craving tastes from the land.
Why should you visit this restaurant?
Rockfish is known for its signature gumbo, made based on the same recipe for 20 years. The dish is made from scratch in the kitchen, using a specific roux from Louisiana that gives it a distinct taste.
You'll also love that nearly everything is made in-house, from dressing and sauces to desserts (their bread pudding is a must-try). This local spot also focuses on beverages. There's also a good option among their signature cocktails, margaritas, whites, and reds if you're into some tasty drinking fares.
What to eat?
Come with big seafood cravings, as anything from the crawfish, Maryland crab cakes, and Volcano shrimp to crab & artichoke stuffed salmon is seriously good.
There are no better options for those looking to crush their Cajun/Creole cravings than the customer favorites, Cajun pasta and redfish etouffee. The Alaska fish and chips are always equally impressive, too.
Location: 4740 TX-121 #400, Lewisville, TX 75056
Website: https://rockfish.com/
Phone: (972) 668-3474
This hole-in-the-wall establishment is an excellent destination to indulge in hickory smoke goodness in town! Big Jack's BBQ has all the good things you would expect in the top-rated smokehouse: well-smoked meat, delicious sides, finger-licking good sauces, and Texas-sized portions!
Why should you visit this restaurant?
Stepping into the smokehouse, diners are first greeted by the mouth-watering smells of hickory wood emitted from the smoker at the front.
Inside, there's a typical BBQ joint feel with a buffet style-serving counter, and then meet the staff who make you feel like a family dining in this small but quaint restaurant.
Besides the typically smoked meats like ham, chicken, brisket, sausage, and ribs, Big Jack's also serves tasty desserts. Best of all, the eatery also has free soft-serve ice cream for kids!
What to eat?
Spicy sausage, meat plate, and fatty brisket plate are all smoked to perfection by the pitmasters at Big Jack's BBQ. As for the side, I highly recommend their flavorful mac and cheese, which arrives with a garlicky hint, or the freshly-fried okra.
If you crave carby goodness, simply go for their BBQ sandwiches or the Texas Size sandwiches. Don't leave until you delight your taste buds with sweet treats like peach cobbler or banana pudding.
Location: 1168 W Main St, Lewisville, TX 75067
Website: http://www.bigjacksbbq.com/
Phone: (972) 420-7928
The word "Jinbeh" in the restaurant name was once a popular surname borne by peasants and farmers during the feudal "medieval" ages. By choosing this name, this local favorite pays tribute to those with an admirable work ethic that contributes to the backbone of the economy.
Jinbeh represents traditional cuisines, as reflected in their Sukiyaki (a stew-style dish) or shabu-shabu ( thinly cut boiled beef). Not long after the original Jinbeh debuted (in 1999), this restaurant also successfully landed in Frisco and Las Colinas and built a large fan base there.
Why should you visit this restaurant?
The menu of this no-frills, untrendy eatery revolves around authentic Japanese cuisine and fresh fish. Diners can choose to sit at the eatery's upscale sushi bar, yet the most coveted spots should be at their hibachi grills, where you can admire the artsy food presented by the talented chefs.
What to eat?
Jumbo scallops and colossal shrimp are incredibly fresh and tasty if you're into seafood, whereas their melt-in-your-mouth filet mignon is fantastic if you're after the flavors from the land. If you sit at the sushi bar, don't miss out on the fried rice (steak, chicken, or shrimp flavors are all drool-worthy).
It would be a shame to skip their specialty drinks like Thin Mint Cookie-tini, originally a holiday offering that became such a hit that it managed to sit on the permanent menu.
Location: 2440 S Stemmons Fwy #A, Lewisville, TX 75067
Website: https://www.facebook.com/
Phone: (214) 488-2224
Twin Peaks is an ultimate sports lodge where Lewisville typically hang out with their folks while enjoying the always-cold beers and catching up on their favorite games.
Why should you visit this restaurant?
Ambience-wise, Twin Peaks resemble a picturesque mountain lodge with a touch of fantasy. The rustic vibe exudes through faux stonework, fireplaces, and stuffed and mounted animal trophies.
There are also huge TV screens at every angle to keep guests entertained during the meal. The staff with revealed customs is also a highlight at this sports bar, which attracts those who like eye candy!
What keeps Twin Peaks ahead of the game is the constantly updated drink menu. Its recent change has added a new martini section, a mezcal, 6 tequilas, and 15 cocktails to offer its regulars something new to raise their glass.
The house also proudly offers cold beers for beer lovers, which are constantly kept at a signature 29° in the huge frosted mugs.
What to eat?
When dining at this upbeat bar, expect well-cooked American classics like chicken fried steak, spicy Chipotle chicken, and Mom's pot roast. For something shareable, try the house's Twin Peaks Buffalo wings – perfectly fried and soaked in different savory sauces.
Beer-battered fish & chips, sauteed green beans, double-stacked nachos, and billionaire's bacon burgers will also leave your taste buds happy and content.
Location: 2601 S Stemmons Fwy, Lewisville, TX 75067
Website: https://twinpeaksrestaurant.com/
Phone: (214) 488-7222
18. Sullivan Old Town BBQ
Sullivan Old Town BBQ is the first solo venture of chef Terry Sullivan, who was also known for success behind Walt Garrison's steakhouse in Flower Mound and Walt Garrison BBQ truck at Klyde Warren Park before 2019. It's a wise move since the Old Town Lewisville has a lackluster BBQ scene!
Why should you visit this restaurant?
At this new Lewisville staple, ribs, brisket, and other types of meat are smoked with clean smoke of post-oak wood – the traditional way that yields a memorable carnivore meal for their patrons.
Proudly claiming as a from-scratch smokehouse, Sullivan also prepared their side dishes and desserts in-house. Their pecan pies, made by Sullivan's 86-year-old mother, will make you feel just like a grandma's treat.
The restaurant's live music fills the entertainment side that anyone will need while savoring a gourmet meal.
What to eat?
Pulled pork, brisket, and jalapeño cheddar sausage guarantee a satisfying meaty meal at this local spot. The BBQ sauce in their Texas sandwiches is also a bomb – a must to order.
Sullivan is among the best places for group dining. So, round out your friends and dive into The Family package (for 8-10 people) or The Feast package (for 18-20 people), which is more budget-friendly than when you order separately.
You're seriously missing out without checking out their pecan pies, peach cobbler, and banana pudding. So don't forget to save some room!
Location: 301 S Mill St, Lewisville, TX 75057
Website: https://sullivanbarbecue.com/
Phone: (469) 451-5599
19. Prairie House Restaurant-Lewisville
Delight your eyes with a rich sense of the past and your taste buds with mesquite-grilled steaks at this rustic-chic steakhouse!
By converting the 150-year-old feed mill on Main Street into a restaurant, while keeping the historical feel and integrity intact, the owner Jim Murray has successfully created a one-of-a-kind dining destination in Lewisville that draws both the crowd!
Why should you visit this restaurant?
Beyond the awe-inspiring architecture, what strikes diners about Prairie House is their homestyle cooking tradition that has been around for 3 decades in Denton County.
Inside the house, an assortment of beef cuts is grilled over an open mesquite wood fire to ensure juiciness and tenderness. Their award-winning Bandidos ™ is also something the kitchen should brag about, too.
Diners can come for their daily special lunch but still linger longer for the vibrant happy hour deals (11 AM – 6 PM) for discounted cocktails and appetizers. Yet, if you're looking for other drinks, you'll surely be pleased with their 120 selections of whiskey, icy cold brew, and wines.
What to eat?
Start with their brisket queso or burnt ends before upgrading to something heartier like the well-seasoned chicken fried steak or juicy slow-smoked briskets. Their green beans, Prairie salad, Caesar salad, and white cheddar mac and cheese will be all the wonderful picks for your meal.
Location: 119 E Main St, Lewisville, TX 75057
Website: https://www.phtexaslewisville.com/
Phone: (972) 537-5547
Sitting in the Village Shops of the Castle Hills subdivision, PIE has grown into a communal spot for the locals to enjoy exceptional Italian fares and cocktails.
This upscale eatery presents different dining options, whether solo diners enjoy delectable snacks at the bar, couples seeking an intimate dinner, or food-loving families looking for a good time!
Why should you visit this restaurant?
At this popular restaurant, diners can savor a variety of Italian classics like pasta & plates, artisan pizzas, farm-fresh salads, to some exciting takes on American sandwiches.
All are served in a family-oriented space, but for those who want to soak in the gorgeous weather, there's also an outdoor covered patio!
PIE 134 is also a great weekend brunch spot in the neighborhood with 15 delicious offerings, from crab cake benedicts and sausage hash skillet to breakfast tacos. All are available on Saturday and Sunday from 10 AM – 3 PM.
What to eat?
The menu boasts some highlights like warm goat cheese fondue, short rib pappardelle, and grilled cheese with short ribs worth checking out!
Save some space for their signature pies, too. Some highly recommended regulars include the Carnevino, short rib & blue cheese pie, and Margherita pizzas.
Brunch is also a culinary delight there, whether you go for their chicken & waffles, crab cake benedict, or French toast (topped off with a mimosa or two)
Location: 2560 King Arthur Blvd #100, Lewisville, TX 75056
Website: https://www.pie314everydayeatery.com/
Phone: (972) 899-2718
Taste The Best Of Lewisville With These Local-Approved Restaurants!
Plan your next trip to Lewisville and grab this guide with you! With endless options for Texas smoked meat, artisan pizzas, slurp-worthy ramen, and tasty street tacos, the city has all the confidence to meet whatever craving you're currently trying to satiate!
So, have you figured out your favorite spots that you'll drop by? Or is there any great restaurant that this list failed to mention? Please let me know in the comment section. Lastly, please spread this content to those planning a culinary trip to Lewisville like you! See you in my next post!