Eager to discover the best restaurants in Texarkana, TX, but unsure where to start? Fret not! Texarkana city boasts diverse culinary options that will suit every food enthusiast.
In this carefully curated guide, I'd love to present the finest restaurants in Texarkana, spotlighting the city's most delectable food with top-notch services.
Ranging from succulent steaks and comforting Southern dishes to exotic international flavors, such as Mexican eats, you'll always find the best place to go. And as you explore this post, you won't wait to launch your Texarkana food adventure.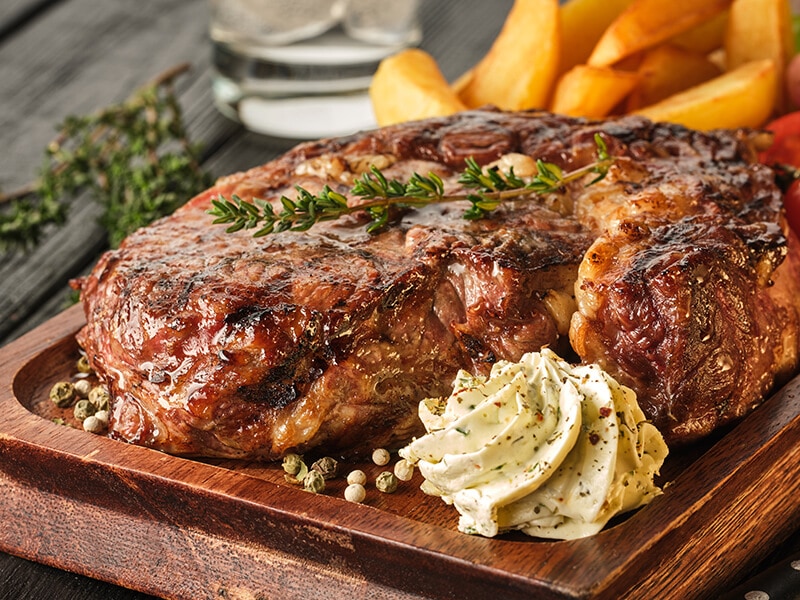 A Comprehensive List To The Top Texarkana's Dining Destinations
Located in the northeast corner of Texas and near the border of Arkansas, Texarkana is a vibrant hub of culture and economy for surrounding regions. The culinary scene is not inferior to other factors with a beautiful mix of traditional southern dishes and Tex-Mex cuisine.
Below is the list of 20 ideal names for the city's best dishes.
Texas Roadhouse
Ironwood Grill
Twisted Fork Grill & Bar
Dixie Diner
Pecan Point Gastropub & Brewery
Osaka Japanese Steakhouse
LongHorn Steakhouse
Joe's Pizza & Pasta
TaMolly's Mexican Kitchen
Walk-On's Sports Bistreaux
Silver Star Smokehouse
Flying Burger & Seafood
Fuji Kim Sushi And Grill
Gusano's Chicago Style Pizzeria
Colima's
Benchmark American Brasserie
Loca Luna Mexican Restaurant
Julie's Bakery, Restaurant, Deli & Market
On The Border Mexican Grill & Cantina
Outback Steakhouse
Guideline To The Best Restaurants In Texarkana, Texas, That You Shouldn't Miss
Wait no more; let's dig into these best dining scenes in the city. With various cuisines and their signature dishes, make sure to save these names on your list for your upcoming trip to Texarkana.
Texas Roadhouse is a top-tier steakhouse with Indiana roots and brings a unique Southwestern flair to American cuisine.
Operating daily, this beloved franchise earned the distinction of "America's Best Customer Service" in 2009 by Newsweek, demonstrating its dedication to a stellar dining experience.
With a massive reach of over 600 locations across 49 states and 29 international outposts in 10 countries, you're never far from a Texas Roadhouse.
The laid-back atmosphere, surrounded by Texas-themed decor, sets the stage for a pleasurable dinner. The dancing waitstaff and lively country tunes from the jukebox create a fun, energetic ambiance.
Upon arrival, the complimentary peanuts and warm rolls served with honey cinnamon butter are undoubtedly a pleasant way to start your meal.
Their extensive menu includes hand-cut steaks, delectable fall-off-the-bone ribs, homemade sides, and fresh-baked bread – all made from scratch, including the bacon bits, croutons, and dressings. To quench your thirst, choose from ice-cold beers or try one of their enticing margarita varieties.
For your convenience and dietary needs, Texas Roadhouse presents nutritional information and allergen notices for every menu item. They also offer a kids menu and plenty of parking in their lot.
When it's time to order, be sure to order the Country fried sirloin, ribeye steak, or bacon cheeseburger – all customer favorites that showcase the restaurant's exceptional flavors and culinary expertise.
Location: 4002 St Michael Dr, Texarkana, TX 75503
Website: https://www.texasroadhouse.com/
Phone: (903) 223-8444
Ironwood Grill has been impressing diners with their unique take on classic American cuisine since the fall of 2005.
With a special wood-fired cooking technique, their dishes earned them numerous awards and recognitions For example, the Best Business Lunch by ALT magazine in 2018 and the Best Place for Lunch in 2016.
It's no surprise that this exceptional restaurant has become a top pick among locals and visitors alike. Once you try their food, you'll understand why Ironwood Grill has made a name for itself in the Texarkana culinary scene.
Ironwood Grill boasts a casual and comfortable atmosphere, making it a family-friendly destination. The chic interior with a rustic blend of iron and wood creates an inviting ambiance for guests.
While you dine, you can catch a game on the provided TVs. Or, if you prefer outdoor seating on the patio, the area even includes a sandbox to keep the kids entertained.
The restaurant's eclectic menu appeals to all taste buds, ensuring everyone finds something they love.
Dedicated to quality, Ironwood Grill creates all dishes from scratch. It is clearly seen in their hand-dipped onion rings, homemade salsa, and hand-tossed oven-baked sandwiches. To make things even easier, they also provide drive-thru service.
When visiting Ironwood Grill, some of the best treats to order are fish tacos, maple ginger salmon and spinach salad, or the Ironwood BLT. These dishes are just a few examples of the exceptional flavors and culinary craftsmanship you can expect from this award-winning establishment.
Location: 4312 Galleria Oaks Dr, Texarkana, TX 75503
Website: https://ironwoodgrill.com/
Phone: (903) 223-4644
Are you craving some Southwestern and Southern inspiration in American fare? If so, come and visit Twisted Fork Grill & Bar. This unfuzzy restaurant and bar is open for dinner Mondays through Saturdays (5 to 10 PM).
Twisted Fork Grill & Bar owns an upbeat, lively atmosphere in a setting that combines both classy and casual styles. You can choose between indoor and outdoor seating.
If you choose indoor dining, the spacious lounge and dining room adorned with vibrant colors and wood finishes are so eye-catching.
The diversity of their menu provides you with abundant choices for dinner, from traditional to contemporary American cuisine, including steaks, seafood, pizza, and desserts.
The restaurant features weekly specials and seasonal menu updates to keep things fresh. On the other hand, your little ones will be thrilled with the extensive kids' menu. And remember to take advantage of Kids Eat Free Tuesdays and Saturday entertainment options.
Meantime, adults can take advantage of the full bar with an impressive selection of wines, liquor, and beer. They also have Happy Hour for special deals to treat you to more affordable delights.
When dining at this restaurant, I recommend making your dinner memorable with Twisted burgers, lobster tacos, or Cajun pasta. And for dessert, indulge in their tasty carrot cake or creme brulee.
In addition, Twisted Fork Grill & Bar takes good care to host your private dining for meetings and parties. The restaurant also hosts live music events, making it a lively destination for a night out to chill with friends.
They are normally packed, especially on weekends, so be sure to arrive early on Saturdays to secure a table.
Location: 5522 Summerhill Rd, Texarkana, TX 75503
Website: https://www.twistedforktxk.com/
Phone: (430) 200-2775
Established in 1985 and operated by a dedicated family, Dixie Diner has become a beloved spot in Texarkana for old-fashioned Southern cuisine and delectable down-home cooking.
The good news is this best-kept secret is open every day from 10:30 AM, so you can come here any day of the week.
Upon entering Dixie Diner, you'll find yourself in a casual, spacious dining room filled with retro accents.
The simple furniture, comfortable booths, and walls with vintage frames create a nostalgic atmosphere. With ample space between tables, diners can enjoy a relaxing meal in a cozy setting.
The menu at Dixie Diner is suitable for all ages, thanks to its wide range of options. It can be American comfort foods like hand-cut and tenderized chicken, pot roast, meatloaf, and catfish or various plant-based dishes with two special veggies daily.
Homemade pies, rolls, and cornbread are all made from scratch each morning. The experience is even better with the restaurant's reasonable prices and generous servings.
In case you haven't figured out which dishes to order, you can choose fried chicken livers, chicken fried steak, and yeast rolls during your visit. And don't skip a delicious banana pudding or strawberry pie to complete your meal with something sweet.
Moreover, children 12 and under will appreciate the kids' plates. Or guests under 14 years old can ask for half orders of any items and a special-priced drink when accompanied by a paying adult. For those on the go, Dixie Diner offers a convenient drive-through service.
Location: 4115 N Kings Hwy #120, Texarkana, TX 75503
Website: https://dixiedinertxk.com/
Phone: (903) 223-0841
Pecan Point Gastropub & Brewery in historic downtown Texarkana is a must-visit place for those seeking classic American gastropub cuisine and house brews.
Opened in October 2014, this restaurant and brewery has become a local hotspot. The late-night hours make it the perfect place for a fun-filled night out with friends or family.
The first thing to note about this place is its location. Situated right next to the Perot Theatre in a charming restored historic building, Pecan Point has a casual yet stylish atmosphere with exposed brick and industrial decor designed by Brooklyn architect Justin Scurlock.
You are able to choose to dine in the main dining area or the Beerhall, completed with shared tables. Or you can sit outside for fresh air. Pecan Point is great for events like business meetings or family get-togethers, as they welcome groups of any size.
They also have a solid oak bar that serves amazing custom cocktails from house-infused spirits and a handpicked wine selection. How about their menu? It highlights local cuisine and creative takes on classic dishes.
Try the Monte Cristo, prime rib sandwich, sesame-crusted tuna steak, or Brussels sprout salad for food. Plus, beer fans will love Pecan Point's house-made small-batch beers and guest craft brews from other breweries. And if you want a cocktail, Margaritas might be your best choice.
Location: 213 Main St, Texarkana, TX 75503
Website: http://www.pecanpointbrewing.com/
Phone: (903) 306-0661
Osaka Japanese Steakhouse is a haven for sushi lovers, in particular, or Japanese cuisine fans, in general. And it provides many dishes to satisfy your cravings seven days a week.
Step inside the premises, the restaurant's relaxing atmosphere begins with a quaint fountain near the entrance. The interior contains multiple seating areas, divided into the hibachi and the regular sides, with TVs available for catching up on sports or news.
But from my point of view, for an interactive and entertaining meal, you'd better take a seat at the hibachi grills and engage with the skilled chefs as you can see how they prepare your food right in front of you. Or you can sit at the sushi bar and receive a complimentary mini crab salad.
For the menu, Osaka Japanese Steakhouse boasts a wide variety of options, from sushi rolls and sashimi to Teppanyaki plates and more. Be sure to sample the Tiger Eye roll, spicy shrimp rolls, and succulent Filet Mignon here.
Take your kids to Osaka Japanese Steakhouse, as the kid's menu is ideal for children under ten. The accommodating staff is also happy to work with any dietary restrictions. There are also numerous vegetarian dishes available for those seeking plant-based options.
For drinks, the full bar is where you can order several kinds of alcoholic beverages, including hard liquor, beer, sake, and plum wine. Non-alcoholic options such as Japanese green tea, coffee, and soft drinks are available as well.
With ample parking, Osaka Japanese Steakhouse is a convenient destination for a night out.
Location: 5001 W Park Blvd, Texarkana, TX 75503
Website: https://www.osakasteakhousetexarkana.com/
Phone: (903) 792-8788
Since its debut in 1981, LongHorn Steakhouse has grown into a renowned steakhouse chain with over 500 locations across Florida, Georgia, and more.
And if this is your first time hearing about this name, this is where you can relish delicious American dishes with a focus on expertly crafted steaks.
The exterior of LongHorn Steakhouse is fairly impressive as it is a brick-covered building, while the interior showcases a ranch-style design with a Western/Texan theme. The ambiance is warm and inviting, adorned with oil paintings, photos, and carefully selected Western memorabilia.
The restaurant maintains a family-friendly atmosphere without loud music, ensuring a comfortable dining experience for everyone.
LongHorn Steakhouse is famous for its USDA Choice cuts, boldly seasoned and expertly grilled by skilled Grill Masters. If steak isn't your preference, check out their seafood, chicken, and salad options.
If you come with a group, enjoying their full-sized lunch plates or satisfying half-pound burgers is always a good idea.
Among many delicacies on the menu, you can start with Texas Tonion, Longhorn salmon, chicken fried steak, or strawberry pecan salad since they are some of the best-sellers here. For your sweet tooth, indulge in the decadent chocolate stampede.
To wash down your dishes, the full bar is always available with draft and bottled beer, wine, and margaritas. For more information, LongHorn Steakhouse is also a positive force in the community, donating unused, fresh food to local food banks.
Location: 3912 St Michael Dr, Texarkana, TX 75503
Website: https://www.longhornsteakhouse.com/
Phone: (903) 831-2309
Joe's Pizza & Pasta, nestled in downtown Texarkana right at the Texas and Arkansas state lines, is the place to go for authentic Italian flavors and New York-style pizzas.
Residing in the Super One Shopping Center near Sam's Club, this welcoming eatery is open every day with convenient counter service.
Plus, it is also a great pit stop for travelers as Joe's Pizza & Pasta is only a 5-minute drive from Interstate 30 and nearby various popular Texarkana shopping spots.
Here, you can find the menu packed with scrumptious pizza, pasta, chicken, and seafood options. They are all served quickly and at fair prices. Make sure to explore their daily lunch specials that come with a free salad and bread for an extra fulfilling meal.
For more specific, you can't miss dishes like chicken alfredo pasta, veal capris, stromboli, and the seafood pasta combo at Joe's Pizza & Pasta.
Regarding the ambiance, the restaurant has a friendly vibe, and the dining area features TVs and free Wi-Fi, making your dining choice more relaxed. So let's pay a visit to Joe's Pizza & Pasta to savor some of the best Italian cuisine or pizza.
Location: 2700 Richmond Rd #17, Texarkana, TX 75503
Website: https://www.eatatjoespizza.com/
Phone: (903) 306-2004
Opened its doors in 1992, TaMolly's Mexican Kitchen has been a family-friendly chain loved for its Tex-Mex delicacies. From classic favorites to innovative creations, the menu at TaMolly's Mexican Kitchen has never failed patrons once.
All of their dishes are created with a lot of love and care, raising their popularity. That's why they have expanded the business into other locations, such as Arkansas, Louisiana, etc.
As you enter, the tempting aroma of Mexican cuisine fills the air. The spacious surroundings feature south-of-the-border decor, and a small figure of Superman painted on the ceiling adds a fun touch.
TaMolly's prides itself on made-from-scratch items that combine heritage recipes with the highest quality ingredients and are free from preservatives. Roma tomato salsa, Arkansas-grown rice, and USDA All-American skirt steaks are some ideal examples.
Additionally, at TaMolly's Mexican Kitchen, you'll be greeted with a generous serving of free chips and salsa as soon as you're seated.
For an excellent meal, I recommend ordering chicken fajitas, chimichangas, or tamales. And to wash it all down, request one of their refreshing frozen margaritas.
Also, TaMolly's caters to various dietary needs, with gluten-free items prepared separately and numerous vegetarian options available.
Don't forget to visit here for their weekly specials like Taco Tuesdays and Enchilada Wednesdays. A convenient drive-thru option ensures quick and easy food on the go.
Location: 3310 St Michael Dr, Texarkana, TX 75503
Website: http://tamollys.com/
Phone: (903) 223-1010
Born in 2003, Walk-On's Sports Bistreaux is a sports bar and restaurant featuring a taste of Louisiana fare crafted by an All-American team.
With a name inspired by the former LSU Basketball team Walk-On's, of which the owners were members, this eatery promises to deliver a nice game day for every customer.
Walk-On's Sports Bistreaux operates daily with over 100 outlets across 15 states, including Alabama, Florida, and Texas. Notably, ESPN ranked it the #1 Sports Bar in America in 2012, and it won the National Restaurant News' Menu Masters Award in 2017.
The spacious venue looks fairly simple with exposed brick. Plus, they have both indoor and outdoor seating for your preference. But most of all, guests can watch games on multiple big TV screens on the walls and participate in carnival games for added entertainment.
The menu focuses on Cajun dishes, seafood, and hand-pattied burgers, with party platters available for larger groups. Must-tries are Bistreaux specialties, like Cajundillas, pasta alfredo, and lemon butter chicken, with the High West Smash being a popular drink choice.
Additionally, Walk-On's provides an excellent AV package, ice-cold beers on tap, and custom cocktails, all served up by their All-American Cheerleaders. For those on the go, there's a convenient drive-thru option.
Pro tips: To make the most of your visit, sign up for their loyalty program to earn points and receive free rewards.
Location: 5209 W Park Blvd, Texarkana, TX 75503
Website: https://walk-ons.com/
Phone: (903) 716-6203
Silver Star Smokehouse is a family-operated gem in Texarkana, famous for its mouthwatering Texas BBQ dishes from 2015. Open every day for lunch and dinner, this popular destination also has other branches in Bossier City and Shreveport.
While dining here, you can feel the Silver Star Smokehouse's comfortable atmosphere with various dining spaces, including three banquet rooms, a dining area, and patio seating.
The diverse menu caters to different tastes, including fall-off-the-bone ribs, pulled pork, sausages, sandwiches, burgers, and salads. For the drink, this place is a paradise for whiskey lovers as the spacious bar area contains the largest whiskey selection in the area.
They also serve ice-cold beer for more options. With the "Feed Your Herd" menu, Silver Star Smokehouse is perfect for accommodating large groups. Gluten-free options are also available, and kids' plates come with a free side and a choice of coffee or soft drink.
If this is your first-time visiting Silver Star Smokehouse and needs to know which dish to choose, opt for their French fry/banana pudding casserole, World-Famous pork rib platters, and smoked turkey.
Last but not least, there's ample parking available for a hassle-free dining experience.
Location: 5205 W Park Blvd, Texarkana, TX 75503
Website: https://silverstarsmokehousetexarkana.com/
Phone: (903) 306-0778
Flying Burger & Seafood is a fast-casual eatery with Magnolia root. It is known for scrumptious hamburgers, crispy chicken wings, and tasty seafood.
Today, you'll find it in various locations, namely Louisiana and Arkansas. Open daily from 11 AM to 9 PM, the restaurant is ready for you to pick your faves at the counter.
Just a hop, skip, and a jump from Interstate 30, this charming spot welcomes you with a quartet of dazzling colors: black, white, red, and deep blue. The bright dining area includes vibrant tables, huge windows, artsy floors, and pristine walls, adding delights to your eyes.
Its menu, like a fancy brochure, brims with choices such as tacos, boil platters, po' boys, and grilled specialties. For ordering, crispy fried catfish, grilled tilapia, and sweet cinnamon rolls are highlights.
Furthermore, Flying Burger & Seafood has shared meals and baskets, making it perfect for gatherings. Plus, it's super kid-friendly with many little items ideal for families. However, no alcohol is served here.
Location: 5302 Summerhill Rd, Texarkana, TX 75503
Website: https://www.flyingburgerandseafood.com/
Phone: (903) 255-7667
Discover Fuji Kim Sushi and Grill, a family-owned treasure that has satisfied patrons with exquisite Japanese food that artfully blends American and Korean flavors.
Overall, the laid-back, family-friendly environment at Fuji Kim Sushi and Grill is what delights you first right after you step into this place.
With indoor and outdoor seating options and ample space for large groups, it's perfect for any occasion. The calm, quiet ambiance even further enhances your enjoyment of the extensive menu.
You'll be pleased to find numerous vegan and vegetarian options among special offerings, which include grilled plates, noodles, bento boxes, and a dedicated sushi menu.
As an excellent sushi restaurant, you should check California rolls, spicy tuna rolls, or lobster rolls, with other Japanese-style treats like teriyaki chicken, or chicken fried rice. Each dish is crafted with skill and a passion for flavor.
The kids' menu ensures that even younger guests have a memorable meal at Fuji Kim Sushi and Grill. Finally, you will love this place more as their delicious dishes are at fair prices.
Location: 2830 Richmond Rd, Texarkana, TX 75503
Website: http://www.fujikimtxk.com/
Phone: (903) 334-6903
Inspired by the founder's deep love for deep-dish, Chicago-style pizzas, Gusano's Chicago Style Pizzeria was born in 2014. Now, it has quickly become a favorite spot for families and pals with the growth in other states, like Arizona, Missouri, and Texas.
Why pick Gusano's Chicago Style Pizzeria? This pizzeria presents a relaxed yet stylish vibe to savor delicious, homemade pizza tailored to your food needs.
With genuine Italian meats and buttery-crisp crusts, they craft your dream pizza from a ton of toppings. Besides pizzas, you can also order some tasty sandwiches, pasta, and wraps!
Gusano's Chicago Style Pizzeria also has a classy sports bar with many flat-screens showing games, making it an excellent location for game-watching. It's kid-friendly, too, with a special menu, lots of video games, and a no-smoking rule.
Remember to taste the Large Caesar salad, pizza dip, Grub's Choice pizza, Carnivore Craze pizza, and spicy pepperoni pizza at Gusano's for a truly amazing feast.
Location: 2820 Richmond Rd, Texarkana, TX 75503
Website: https://gusanos.pizza/
Phone: (903) 792-8646
I'm excited to introduce you to Colima's, a charming family-run Mexican restaurant that first opened its doors in 2006. Conveniently located near the Nissan dealership, this casual dining place serves a wide range of Mexican classics for those who fall in love with this cuisine.
You can savor delicious daily meals at Colima's, from hearty breakfasts to satisfying lunches and dinners. With simple ordering, you only need to place your order at the counter and await your mouth watering feast.
Stepping into Colima's, you'll be embraced by the cheerful ambiance, highlighted by yellow walls, mosaic-tiled floors, and a map of Mexico painted on the wall. The spacious dining area is warm and creates a cozy atmosphere for you to savor your food.
The tranquil surroundings also make it the perfect spot to relax with friends and family, then blow away the stress of everyday life. Navigating the extensive menu is a breeze, filled with vivid pictures and many options to suit every palate.
One of the unique dishes at Colima's is their super quesadilla, which is impressively the size of a large pizza cut into quarters. When choosing your ideal delicacies, I highly recommend the Surf and Turf burrito, Chile relleno burrito, or beef tacos.
Be prepared for generous portions that are perfect for sharing. And if you're in a hurry, take advantage of their fast drive-thru service.
Location: 3505 Summerhill Rd, Texarkana, TX 75503
Website: https://www.facebook.com/
Phone: (903) 792-1166
Welcome to Benchmark American Brasserie, a culinary gem that masterfully merges American cuisine with French flair. Open for both brunch and dinner, this upscale yet casual dining spot promises a unique meal.
The restaurant owns a romantic, family-oriented atmosphere where you can feel at ease in casual or formal attire.
Here, let's see the charm of an American brasserie infused with a sophisticated hometown vibe. And thanks to a variety of seating, including the dining room, bar, and covered outdoor patio, you'll have a lot of options to find a spot to loosen up with great food items.
At Benchmark American Brasserie, classically French-trained chefs expertly apply French techniques to elevate local ingredients. Seasonal dessert offerings are refreshed every two weeks, ensuring there's always something new to take you by surprise.
Vegans will appreciate the dedicated vegan menu with salads, entrees, and desserts to accommodate meatless requirements.
Regarding the drink menu, you'll find a long list of creative selections, including wine, beer, and craft cocktails made from local ingredients. Don't miss the Happy Hour specials for an even more satisfying brunch or dinner.
For a true taste of Benchmark American Brasserie's culinary prowess, the shrimp gnocchi, roasted duck jalapenos, or sesame ahi nachos are the best of the best. Of course, pair your delicacies with a refreshing Whiskey Sour or a classic Gin Fizz for a complete meal.
Location: 4115 N Kings Hwy Suite 111, Texarkana, TX 75503
Website: https://www.benchmarktxk.com/
Phone: (903) 949-6720
Loca Luna Mexican Restaurant is another hidden gem to explore Mexican grilled eats. With two Texas locations in Wake Village and Texarkana, this locally-owned eatery welcomes guests daily for lunch and dinner.
Though Loca Luna Mexican Restaurant has simple decor, the overall atmosphere is very inviting with art glass on the walls. With a variety of seating options available, both indoor and outdoor, it has never been a bad option to chill out.
Completed with a nice ambiance is their extensive menu as a treasure trove of Mexican favorites. Chimichangas, burritos, enchiladas, and sizzling charbroiled fajitas are some of the key stars at Loca Luna Mexican Restaurant.
Other specialties, such as Fajita Potato, Tamales Loca Luna, and Pork Carnitas are also must-tries. With a glass of refreshing Margarita or a daring Spicy Watermelon drink, now you'll have an authentic Mexican meal without traveling to this country.
FYI, you can also enjoy complimentary homemade salsa, adding a flavorful kick to your lunch/dinner. And with on-site parking available, visiting this restaurant is hassle-free.
Location: 4400 Moores Ln, Texarkana, TX 75503
Website: https://www.localunamexicangrill.com/
Phone: (903) 306-0531
Get ready to uncover the charms of Julie's Bakery, Restaurant, Deli & Market in Summerhill Square. Originating in 1996 as a sandwich shop, Julie's has since transformed into an award-winning restaurant renowned for its genuine, fresh, and locally-sourced food.
They are also a popular spot for Saturday BYOB brunch (from 9:30 AM to 2 PM). And for those who love to shop, don't hesitate to stop by the in-house market to stock up on Boars Head deli, cheese, and chef-prepared products.
Inside, I'm sure you'll admire the wall filled with numerous "Best Of" awards. The carefully crafted menu is also delightful with pressed sandwiches, salads, and grilled plates.
As the commitment to high-quality ingredients, including Certified Angus beef patties, house-made dressings, and fresh vegetables, every bite is full of flavors.
Furthermore, rotating options of handcrafted goods are created daily by professional bakers, which ensure something new to try on each visit.
The best-loved dishes here are tomato soup, chicken enchiladas, and shrimp & grits. For those with a sweet tooth, white chocolate strawberry cake, or cupcakes are tasty choices. Moreover, the restaurant offers custom cake orders; for instance, wedding cakes.
Next to the regular menu, Julie's has weekly specials as well. Or if you want to host an event or party at your place or right in this eatery, their full-service catering, both on and off-site, adds more convenience.
Location: 4055 Summerhill Rd, Texarkana, TX 75503
Website: https://juliesdeli.com/
Phone: (903) 792-3354
On The Border Mexican Grill & Cantina, located in Texarkana Pavilion, is another best bet for vibrant Mexican flavors. Founded in 1982 in Dallas, Texas, this popular restaurant has become the world's largest Mexican casual dining brand.
With multiple locations across 26 states and internationally, it's famous for its authentic Mexican cuisine, border-style dishes, and handcrafted beverages.
At On The Border, an upbeat and lively ambiance with background music might enchant you immediately. Everything in the atmosphere invites you to sit down and ask for shaken margaritas and the enticing sizzling fajitas.
In fact, the menu artfully combines Texas and Mexican cuisines, featuring mesquite-grilled meals and special marinades. IIf you're unsure where to begin, treat yourself to the chipotle ribs, Border Bowl (Chicken), Grande fajita trio, or chicken fajitas.
Or you can consider the Sampler Platter. It allows you to taste a little bit of everything. Their generous portions ensure you'll be satisfied and fulfilled.
What's better, the restaurant can accommodate most food allergies with different allergen and vegetarian menus. For more surprising meals, check out their Happy Hour specials or indulge in seasonal offerings and weekday deals all year round.
Location: 4300 St Michael Dr, Texarkana, TX 75503
Website: https://www.ontheborder.com/
Phone: (903) 280-7504
The last dining destination in Texarkana is Outback Steakhouse. This place's first draw is conveniently situated between Richmond Road and Cowhorn Creek Road, just across from Central Mall.
Established in 1988 in Florida, this lively chain is where you should go for succulent steaks with a touch of Aussie hospitality, featuring generous cuts and perfect seasoning.
But don't let the name fool you; the menu also contains many delectable chicken, seafood, pasta dishes, and their famous Bloomin' Onion®.
Upon arrival, you can find a cozy interior with a full bar and warm lighting. To meet various dietary needs, Outback Steakhouse also has a gluten-free menu. It is also a kid-friendly establishment since their dishes meet Kids LiveWell's nutritional criteria.
More specifically, the kids' menu, designed for children ten and under, includes free side dishes and beverages. Nutritional descriptions and calorie information for each dish are available for health-conscious guests.
For adults, you'll never go wrong with Alice Spring chicken, Bloomin' Fried chicken, Victoria's Filet® mignon, or grilled Shrimp on the Barbie. And finish your meal with a decadent Chocolate Thunder Brownie for dessert.
In addition to their food, you should pair your meal with premium cocktails, liquors, and beers, including domestic, craft, and imported options. Or relish special-priced cocktails all day, every day, if desired.
Location: 3209 Mall Dr, Texarkana, TX 75503
Website: https://locations.outback.com/
Phone: (903) 831-4252
Which Texarkana Restaurant Will You Visit First?
After checking this list, I believe you're ready to taste the city's culinary wonders. Each dining spot offers distinctive items, inviting you to explore Texarkana's diverse flavors and vibrant atmosphere.
Therefore, I hope this guide will inspire you to uncover its hidden culinary gems. Whether you're a Texarkana local or a first-time visitor, these exceptional restaurants will always put a smile on you (and your tummy as well).
Finally, don't hesitate to share your favorite dining experiences in the comments below or on social media. I'd love to hear which Texarkana restaurant captured your taste buds and imagination. Enjoy your culinary escapades and bon appétit!