Whether you're finding the best bars in Plano, Texas, to socialize, watch your favorite games, or cool down your thirst with craft beers, let this list take care of everything. These watering holes are highly rated for offering excellent drinks, service, and atmospheres across town.
Join the crowd and relish delicious snacks at these bars after tired working hours or a weekend shopping day in Plano. Regardless of which occasion you visit, the drinking joints always have entertaining events and special promotions that keep you returning countless times.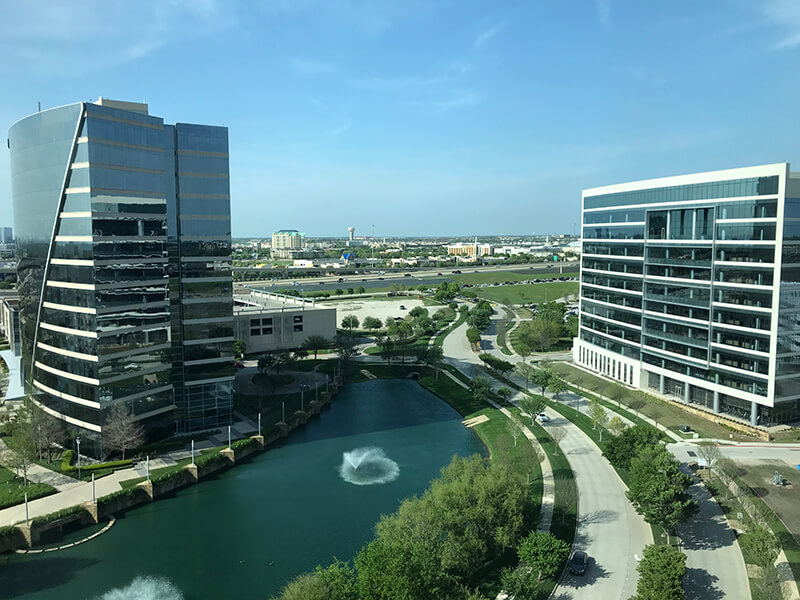 Discover Plano's Nightlife At These Top-Rated Bars
Besides serving big bar menus, many of these pubs below regularly host karaoke, trivia nights, and live music performances. Pool tables, dart boards, shuffleboard, or video game machines are also available to let patrons compete and have fun together.
The Fillmore Pub
Union Bear Brewing Co.
Katy Trail Ice House Outpost
Holy Grail Pub
BJ's Restaurant & Brewhouse
Austin Avenue Grill & Sports Bar
Scruffy Duffies
Plano Sports Tavern
Taverna Rossa
Vickery Park Plano
ll Brothers Grill & Bar
Ringo's Pub
Unwind At These Exceptional Watering Holes In Plano, Texas
Most bars in Plano offer amazing Happy Hour deals and all-day specials, so patrons can get their preferred drinks without worrying about the high prices. Some joints provide rotating drinks that always have something new for customers to try.
The Fillmore Pub is a British-style venue that has been serving beers and bar foods since 2007. The place guarantees to bring customers a friendly, relaxed environment to enjoy more than 70 fine scotches, whiskeys, and over 80 beers.
Why Should Visit The Bar
Being located near Haggard Park makes this pub a convenient hangout to drop by after spending a day discovering the city park. Low lighting, dark wood decorations, and not-too-loud music for conversations are big bonuses at this club.
Aside from the extensive beers and cocktails, the bar also boasts an expansive food list, from fish and chips to burgers and weekend brunch items. You can enjoy your food and drinks inside or on the spacious patio overlooking a public stage for live performances.
What To Drink/Eat
Customers usually start their feast with pork rinds and loaded cheese fries, then order deli Reubens, jalapeno cream cheese burgers, or crispy chicken sliders for entrees.
For beers, patrons can choose Texas, US, or UK-labeled drafts, especially the unbeatable Velvet Hammer. Cocktail lovers can order house crafts or classics like juniper blush (gin, grapefruit), TX whiskey sour (whiskey, lemon), and Fillmore old fashioned (bourbon, orange).
Location: 1004 East 15th Street, Plano, TX 75074
Website: https://www.thefillmorepub.com/
Phone: (972) 423-2400
Being the first independent brewpub in Plano, Union Bear takes pride in serving high-quality beers brewed on-site in a lively, West Coast-inspired atmosphere. It also boasts a chef-driven menu featuring traditional American items, from snacks to flatbreads and sweet treats.
Why Should Visit The Bar
Union Bear Brewing Co. is ideally located at The Boardwalk in Plano. Seating on its patio at the back, customers can watch the gorgeous view of the water while sipping their tasty beers. Moreover, its communal dining space inside is huge, with many TVs for sports.
The pub features Union Bear's brews as well as rotating local, national, and international beers on tap. Cocktails, frozen drinks, spirits, and wines are various for customers to choose from.
What To Drink/Eat
Pretzel bites, all flatbread, and UB brite tank brews will get a happy price from 3 PM – 6 PM (Monday – Friday). Besides beers, first-timers can go for the popular freshest mule (vodka, ginger beer) or frozen drinks like the candy (tequila, orange liqueur) or frosé (vodka, rosé).
Location: 5880 TX-121 #101, Plano, TX 75024
Website: https://www.unionbear.com/
Phone: (214) 297-2337
This Austin-inspired beer garden belongs to Katy Trail Ice House, an exceptional eating and drinking spot in Uptown Dallas, Texas, on the Katy Trail. Located in Preston Park Village, the outpost serves Texas beers and bar bites to the West Plano community.
Why Should Visit The Bar
The joint showcases a tree-lined outdoor space with fireplaces, propane heaters, fan misters, and a big smoker. There are plenty of seating options, from picnic tables to conversational clusters. Plus, dogs are welcomed outdoors and treated with a bowl of water in summer.
In addition to domestic and imported 28 beers on tap, Katy serves cocktails, tequilas, vodkas, bourbons, and wines, especially its margaritas named Best of Dallas. Also, the food menu features yummy barbecues, appetizers, burgers, and sandwiches.
What To Drink/Eat
Katy is popular for frozen margaritas, and Shiner Bock drafts served in chilled goblets. Other Ice House cocktails you will love are Texas mule, sangria, Texas Ranch water, and more.
Pub bites like Ice House nachos or jalapeno bottle caps will greatly enhance your drinks. Barbecue enthusiasts can go for juicy brisket.
Location: 4700 West Park Boulevard, Plano, TX 75093
Website: https://katyoutpost.com/
Phone: (972) 599-9000
Housed in Headquarters Village, Holy Grail Pub is an award-winning watering hole voted Best Bar Food for many years, Best of Dallas, Best Bar/Brew Pub, and Hidden Gems: Plano. The cozy bar features 150-plus beers, wines, and chef-driven foods changed seasonally.
Why Should Visit The Bar
Holy Grail Pub stands out from other eateries in West Plano for its European-inspired theme. Every detail at this spot provides an inviting touch, like dark wood interiors, communal tables, and a covered patio friendly for furry friends.
The tavern introduces seasonal hand-crafted brews twice a week. Its list of drinks also includes wines by the glass or bottle, local and imported whiskeys, and various craft cocktails available until 2 AM daily.
Holy Grail Pub's scratch kitchen also serves seasonal European and American dishes with a Texas spin until 1 AM. Besides, guests can participate in the multi-course beer dinners, weekend brunch, or Wednesday trivia nights here.
What To Drink/Eat
From 3 PM – 7 PM any day, guests can purchase cheap wines, wells, and all drafts. Seasonal drafts you can try are Sierra Nevada Pale Bock, Peticolas IPA, OHB Vanilla Porter, etc.
For food, Shepherd's pie, Monte Cristo sandwich, ghost pepper, and brisket are good to pair with your beers.
Location: 8240 Preston Road #150, Plano, TX 75024
Website: http://www.holygrailpub.com/
Phone: (972) 377-6633
You'll easily find BJ's Restaurant & Brewhouse among lists of critically acclaimed restaurants in El Paso, McAllen, Temple, and Plano, Texas. It's an American chain featuring signature deep-dish pizzas, award-winning house beers, and enlightened entrees.
Why Should Visit The Bar
Brewing excellent beers since 1996, BJ's owns 7 breweries to produce 10 rotating seasonal brews and 11 signature beers and cider on tap. Plus, those BJ's brews and some foods will be sold at a good price during all pro football games and the daily Happy Hour.
The outpost at the Collin Creek Mall in Plano is adjacent to The University of Texas at Dallas and quickly accessible to President George Bush Turnpike. It is a family-friendly spot with a large cocktail area opening until midnight.
What To Drink/Eat
You can try BJ's customizable deep-dish pizzas or prime rib as a main dish. If you want some enlightened dishes, the cherry glazed salmon or cauliflower and quinoa power bowl is worth your try.
Root beer is famous at this spot for its distinctive flavor. Besides, some BJ's canned beers that you can enjoy at the venue or bring them are Brewhouse Blonde, Hopstorm IPA, Oasis, and Enchantress Golden Pilsner.
Location: 1101 North Central Expressway, Plano, TX 75075
Website: https://www.bjsrestaurants.com/
Phone: (972) 424-4262
Established in Plano in 1995, Austin Avenue Grill & Sports Bar rapidly developed to its second and third locations in Richardson and McKinney, Texas. It's a classic sports bar offering pastas, sandwiches, entrees, beers, and various games.
Why Should Visit The Bar
With over 40 TVs and jumbo screens, the bar is a favorite place to watch NFL Ticket, NBA League Pass, UFC fights, and other major sports events. More importantly, this spot supports fan clubs of the NFL, Pittsburgh Steelers, Philadelphia Eagles, and Washington Redskins.
Opening from 11 AM – 2 AM daily, Austin Avenue invites folks to come and relax at eight-foot billiard tables, shuffleboard, or 6 dart boards with weekly tournaments. Trivia nights, pokers, arcade games, or karaoke shows (Friday and Saturday from 9:30 PM – 1:30 AM) are highlights here.
Customers can join the lively ambiance inside or grab a seat at the large laid-back patio. There are also huge screens, heat lamps, fans, a Connect Four game, and a cornhole outdoors.
What To Drink/Eat
Visit during the Happy Hour on weekdays from 11 AM – 7 PM when wells and select pints are discounted. The daily specials are also amazing, with the margarita Monday, buy-one-get-one pizzas on Tuesday, wine-down Wednesday, and wing nights on Thursday.
If you want to get a taste of drafts brewed in Texas, I recommend Miller Lite, Coors Light, Yuengling Lager, Michelob Ultra, or Bud Light. Premium drinks brewed in Mexico, like Dos Equis and Modelo Especial, are also worth a try.
Location: 935 West Parker Road Suite #410, Plano, TX 75023
Website: https://austinavenue.com/
Phone: (972) 422-8003
Owned by Harder Concept, Scruffy Duffies is a convenient hangout to relax after spending a day at The Shops at Legacy. It draws attention from locals and visitors alike for the chill, festive vibe and a broad menu including beers, pizzas, and bar foods.
Why Should Visit The Bar
With over 20 HD TVs, Scruffy Duffies creates a friendly environment for patrons to watch their favorite teams. You can also relax on the pool table or play Golden Tee on a 60" TV.
Besides live DJs performances being held regularly, Scruffy Duffies creates many special events on holidays like Cinco De Mayo, Memorial Day, National Bourbon Day, etc. A covered patio and private dining areas are also available to bring customers pleasant spaces to unwind.
What To Drink/Eat
Build your own pizzas to pair with Scruffy Duffies' iced cold beer. For large parties, you can order shareable appetizers like pretzels, chicken nachos, or onion rings. Groups of two should try the signature mac and cheese with many varieties.
Rotating table beers like Stone Arrogant Bastard 22 Oz, Ommegang Three Philosophers 25 Oz, or Brooklyn Local 1 25 Oz are best shared by groups. Cavit Collection Pinot Grigio (Italian wine) is also perfect to pair with all dishes.
Location: 5865 Kincaid Road E8, Plano, TX 75024
Website: https://scruffyduffies.com/
Phone: (972) 312-9321
Plano Sports Tavern is a casual restaurant and sports bar in Parkwood Square, serving barbecues, wings, pizzas, and alcoholic drinks. Welcoming customers until 2 AM, it is a familiar destination to revel in Plano's nightlife atmosphere.
Why Should Visit The Bar
The tavern features a wraparound bar with wall-to-wall flat screens for game-watching. Besides, you can also shoot some pool, join the live trivia or karaoke nights, and listen to live bands playing music. The dance floor is available to let customers' feet tap into the music.
Aside from the regular Happy Hour on weekdays (4 PM – 7 PM), the venue offers late-night promotions from (11 PM – 2 AM) for flavored vodkas, Miller Lite, Bud Light, and more.
What To Drink/Eat
If you come for lunch from 11 AM to 2 PM, don't forget the place offers reasonably priced hamburger steak on Tuesdays, bowl beef stew on Thursdays, and so on. Moreover, you can build your BBQ plate by choosing meats, side dishes, and sauces to enjoy with the beers.
There is also an array of special bottles for wine enthusiasts, such as Alamos Malbec, Barefoot Cabernet, or Confetti Red Blend. Tequila lovers can try 1800 Reposado, 1800 Silver, or Jose Cuervo.
Location: 3000 Custer Road #345, Plano, TX 75075
Facebook: https://www.facebook.com/
Phone: (972) 599-7598
Taverna Rossa is a pizza and beer tavern established in 2013. It's owned by 33 Restaurant Group, which also operated Plano's premier places to eat and drink like Suburban Yacht Club and Union Bear Brewing Co.
Why Should Visit The Bar
The watering hole provides an array of beers on tap, hand-crafted cocktails, wines, and spirits. The daily drink specials are also enticing, with discounted select drafts all day on Monday and half-priced bottled wines on Tuesday.
Taverna Rossa boasts Chicago-inspired pizzas, Texas appetizers, and weekend brunch delicacies. Also, you can visit it between 11 AM – 3 PM (weekdays) to order a combo of salad, individual pizza, and drink at a special price.
The best part is that its breezy patio offers great views of fountains and water. Live music shows are held weekly on Friday and Saturday (7:30 PM – 10:30 PM) at this place.
What To Drink/Eat
The weekday Happy Hour (3 PM-6 PM) lowers the price of Rossa cocktails, beers, deviled eggs, and goat cheese mushrooms, especially customizable pizzas with 3 toppings. Beer lovers also want to try rotating tap brews like Vanilla Bean, Spring Bock, Amber Lager, etc.
Location: 4005 Preston Road Suite 512, Plano, TX 75093
Website: https://www.tavernarossa.com/
Phone: (972) 403-3321
Vickery Park Plano in Downtown Plano Arts District provides a large bar menu and pub fares for lunch and dinner. It is not only an after-work destination but also a worth-visiting brunch spot on weekends offering many delicacies.
Why Should Visit The Bar
Vickery Park Plano's drinks selections present domestic beers, whiskeys, vodkas, and cordials. The drinking establishment also rotates drafts, bottled and canned beers regularly. Wine enthusiasts should pop into this venue on Wednesdays when wines by the glass are half-off.
Additionally, Vickery Park Plano is popular for its artsy, hipster vibe, with impressive paintings hanging on walls. There are crannies where solo customers get their work done as well as shuffleboard pucks, darts, and foosball for groups of folks to entertain.
What To Drink/Eat
It's never a bad choice to choose brisket sandwiches, Prince Edward Island mussels, and gouda smashed potatoes to comfort your stomach. The weekend brunch menu is available from 11 AM – 3 PM and features omelet stations, Belgian waffles, biscuits and gravy, etc.
Vickery Park Plano will impress you with its broad list of bourbons, including Angel's Envy, Buffalo Trace, Elijah Craig 18 Year, and more. Beers in 12 oz cans like Tangy Lemon Lime, Dallas Blonde, and Black Cherry can pair with any food item.
Location: 1011 East 15th Street, Plano, TX 75074
Website: https://vickeryparkplano.com/
Phone: (972) 423-6205
ll Brothers Grill & Bar has been a famous site for eating, drinking, and socializing in the Frisco/Plano neighborhood since 2004. It welcomes families, friends, and even kids (before 9:30 PM) to dive into various entertaining activities.
Why Should Visit The Bar
ll Brothers' spacious dining room can accommodate big groups with multiple low-top tables and booths. The establishment has 7 high-def TVs for game-viewing and can host watch parties for many games. There is also a back bar for private parties.
The bar provides two pool tables, a pinball, a Megatouch game machine, Buck Hunter Reloaded, or Golden Tee games to kick back. Other entertaining activities are karaoke from Wednesday – Saturday (9:30 PM – 1:30 PM) and trivia on Wednesdays.
Visitors can sit inside and browse through nearly 30 beers on tap and a large food menu. Or find a spot in the dog-friendly outdoor area offering a large Jenga, backyard Connect Four, and a view of a cute pond.
What To Drink/Eat
ll Brothers' drink specials offer enticing deals for pitchers of Bud Light, Miller Lite, Blue Moon & Dos Equis, along with other drinks all day from Monday to Saturday. Don't forget to order grilled wings and mozzarella sticks to satisfy your craving.
Location: 8308 Preston Road #198, Plano, TX 75024
Website: https://iibrothers.com/
Phone: (972) 712-8308
Under the same ownership as Scruffy Duffies, Ringo's Pub features a vast collection of British beers and English-inspired pub fares. Located at The Shops at Legacy Southside, it is a bustling pub packed with locals and travelers.
Why Should Visit The Bar
The sports-focused bar is known for its fun and relaxed atmosphere with plenty of TVs. You can choose your favorite drinks from the list of over 90 beers and join trivia nights or live music with DJs. For those who want to take in some fresh air, Ringo's outdoor patio is always welcoming.
Special deals throughout the week for food and drink include wings, tacos, beer pints, vodkas, drafts, etc. Its bottle rocket kitchen operates until 11 PM, but the bar is open until 2 AM.
What To Drink/Eat
If you're a pizza fan, build your pie with your preferred toppings. To please your sweet tooth, try fudge brownies with ice cream or NY-style cheesecake. Plus, the pub sampler, including Southwest egg rolls, wings, and tater tots, is worth a try.
You won't regret trying combinations poured in 16 oz pint glasses such as Black and Texan (Guinness and Shiner) or Half and Half Guiness and Har. Drinks rooted in the United Kingdom Belhaven Scottish Ale, Wells Banana Bread, and Murphy's Irish Red will please your thirst.
Location: 5865 Kincaid Road, Plano, TX 75024
Website: https://ringospub.com/
Phone: (469) 229-9103
Have An Unforgettable Night Out In Plano, Texas
These bars keep people regularly visiting for late-night drinks and snacks in inviting and casual environments. Customers can relax with fun-filled activities, from watching games to playing arcades or listening to live music shows.
Comment below the post about which of these bars you find the most interesting, and check it out soon. Don't forget to hit the share button, so other night owls can know about these cool destinations. See you soon on my upcoming posts!