Good morning! Are you looking for the best breakfast spot in Plano, Texas to kick-start a full-energy day? If so, I've got you covered.
If you haven't been to Plano, it is one of the largest cities in the Dallas-Fort Worth metroplex. And it is also popular for shopping and dining, especially for breakfast. In this post, I will show you some greatest destinations to get you ready for a new day.
At these wonderful eateries, you can enjoy a cup of coffee or a glass of refreshing juice besides the scrumptious breakfast dishes. So if you are locals or tourists, I hope you'll have unforgettable experiences at these places in the city.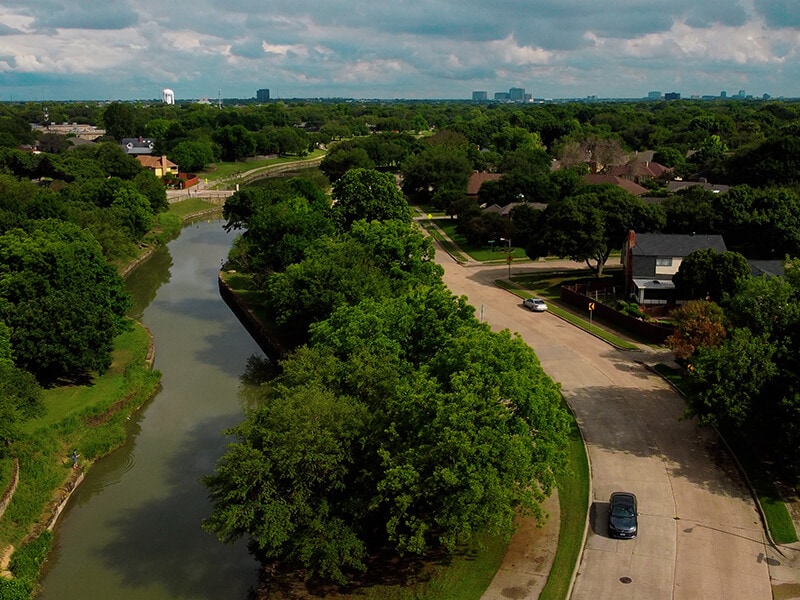 15 Excellent Restaurants Serving Breakfast In Plano, Texas
Amazing eateries service breakfast in Plano, Texas, are diverse. And the places I list below are the top-notch options you must visit.
Benedict's Restaurant
First Watch
Poor Richard's Cafe
Maple Bacon Restaurant
The Original Pancake House
Eddie's Diner
Red Truck Cafe
Norma's Cafe
Bread Winners Cafe & Bakery
Mama's Daughters' Diner
The Biscuit Bar
Little Gus Cafe
Le Peep Grill of Plano
Lily's Cafe
Press Waffle Co.
Top Places To Enjoy Wonderful Breakfast In Plano, Texas
You should give these outstanding restaurants a check for a flawless breakfast in Plano, Texas, regardless if you are visitors or local. Trust me! Their food and service will make you love them instantly.
Benedict's Restaurant is an attractive spot for breakfast, brunch, and lunch in Plano. This notable eatery was born in 1981 in Addison. Besides Plano and Addison, Benedict's is a well-known restaurant serving breakfast in Denver.
Why choose this restaurant
The famous restaurant pleases its customers with various daytime menus at a fair price, including burgers, eggs, small plates, and pancakes. Also, it offers garden-fresh salads and flavorful sandwiches for a hearty lunch.
What's better, they prioritize using the finest and freshest components to bring the best flavor to eaters. Plus, the country-kitchen atmosphere adds to the relaxed and enjoyable feeling when having a meal in the morning.
What to eat
I usually start my day with some nutritious and light dishes, so tasty eggs Benedict, French toast, and supreme omelet are my favorite choices. If you want a Mexican-style breakfast, let's try a breakfast burrito and enchiladas.
Address: 8442 Parkwood Blvd, Plano, TX 75024
Phone: (214) 705-1450
Website: http://www.benedicts-restaurant.com/
First Watch was opened in 1983 in Bradenton, Florida. It is a large American restaurant chain with over 420 branches across 28 states in the US. Therefore, it is simple to find this amazing eatery in Abington, Morris Plains, Union, Plano, etc.
In Plano, First Watch is nestled in the Custers Park Shopping Center. Here, they deliver award-winning breakfasts, brunches, and lunches with traditional and modern options to diners, such as soups, salads, or omelets.
Why choose this restaurant
People can savor flavorful omelets, soups, and salads freshly in a casual ambiance. And everything is prepared daily in their kitchen to ensure the best quality.
Besides, it has a special menu featuring vegan, gluten-free, and vegetarian options for dietary restrictions. They are all chef-driven menus. They also offer the seasonal menus to optimize the uses of seasonal ingredients.
When it comes to the signature drinks at First Watch, the eatery is famous for its single-origin Project Sunrise coffee, fresh-squeezed juices, tea, and alcoholic beverages at its bar. On nice days, the outdoor patio is ideal for soaking up the rays in the morning.
What to eat
Yummy avocado toast, egg Benedict, and Floridian French toast are popular choices for breakfast. Plus, I suggest picking smoked salmon and lemon ricotta pancakes for a perfect brunch and lunch since they are super delicious.
Address: 3131 Custer Rd, Plano, TX 75075
Phone: (972) 312-8828
Website: https://www.firstwatch.com/
Poor Richard's Café is one of the oldest and long-standing eateries in Plano, Texas, opened in 1973. This excellent dining house is located in the Park Mall Plaza. It focuses on serving breakfast and lunch with Southern, Mexican, and Southwestern dishes in a traditional café.
Why choose this restaurant
When entering its door, people can experience Texas-style home cooking with made-from-scratch dishes. Its extensive menu features more than 125 entrées. Its spacious space featuring cute ambiance and small town vibes can accommodate about 280 guests.
What to eat
You should start your day with their doughy, buttery, moist biscuits or fluffy pancakes. It also offers daily lunch specials, such as chicken and dumplings, large, cheap chicken fried steak, and burgers.
Finally, you can finish your meal with sweet treats, homemade pies, cobbler, and bread pudding.
Address: 2442 K Ave, Plano, TX 75074
Phone: (972) 423-1524
Website: http://www.poorrichardscafe.com/
If you are in Windhaven Plaza, you should visit the family-owned and operated Maple Bacon Restaurant to fill your hungry stomach with authentic Canadian fare, breakfast staples, and sweet desserts.
Why choose this restaurant
Opened from 7AM to 3 PM (or 4 PM on Saturday and Sunday), it serves delectable and freshly prepared breakfast and lunch specialties all day. This restaurant is a patrons' favorite, thanks to their yummy dishes served at a fair price and generous portions.
Also, its full-service boozy bar is an ideal area to chill with funky cocktails. Another plus is its laid-back, clean, and cool atmosphere that will bring a comfortable feeling to customers during their meals.
What to eat
So what to order here? Well, fluffy French toast, tasty Texas chicken & bacon, and eggs Benedict are my priority answers. Furthermore, flavorful chicken and apple dumpling waffles are another breakfast staple you have to try.
Address: 6009 W Parker Rd, Plano, TX 75093
Phone: (469) 969-1400
Website: http://www.maplebaconplano.com/
5. The Original Pancake House
This family-style breakfast and lunch eatery started its business in 1987. With tasty dishes and perfect service, they expand their business into various cities in America.
Therefore, you can find other locations of this famous dining spot in Dallas, Fort Worth, Grapevine, and, of course, Plano.
Why choose this restaurant
This amazing restaurant is suitable for starting a new day with made-from-scratch breakfast fares in a very casual and cozy atmosphere. Plus, you can sip a cup of gourmet coffee or sugar-free, freshly squeezed juices and read a newspaper in the morning here.
There is a gluten-free menu for dietary restrictions and kid-friendly options for your children. What's more, this dining destination is wheelchair accessible.
What to eat
The restaurant serves savory breakfast burritos, biscuits, omelets, dutch baby, and gravy in huge portions. Rich buttermilk pancakes and sweet, tart, and sugary apple pies are other appetizing suggestions for all food lovers.
Website: https://ophdfw.com/
Address: 2301 N Central Expy #156, Plano, TX 75075
Phone: (972) 423-2889
Address: 5760 TX-121 #125, Plano, TX 75024
Phone: (972) 712 2121
It is a family-owned restaurant in Plano, delivering all-day lunches and breakfast to diners with burgers, fresh salads, and sandwiches. This notable dining place was founded in 2018 and tucked in the Preston Parking Crossing.
Why choose this restaurant
Eddie's Diner provides eaters with a comfortable, welcoming dining experience in a contemporary ambiance with a homey vibe. Aside from breakfast staples, it offers an extensive "lighter" and kid-friendly menu.
Furthermore, all flavorful items are cooked or fried with 100% vegetable oil. Freshly-ground coffee by Segafredo is one of the iconic drinks of this eatery, with 2 options, including cold brew and nitro-brew.
What to eat
In the morning, you can order fuzzy Swedish pancakes served with buttery lingonberry jam and diner-style maple syrup. You'll have a perfect lunch with a mouthwatering buffalo chicken sandwich, Gobbler panini, and an Eddie burger.
Address: 4709 W Parker Rd #425, Plano, TX 75093
Phone: (469) 931-2353
Website: https://www.eddiesdiner.co/
Located in Towne Square, the country-style Red Truck Cafe opens for breakfast, lunch, and dinner with traditional and home-style food for more than 50 years. Also, it even has a comprehensive steakhouse menu for meat lovers.
Why choose this restaurant
Nice decor and a classic setting are dominant features that attract you from first sight. Furthermore, its relaxed, chill and warm atmosphere will make you feel comfortable while trying delicious dishes.
What to eat
I have tried hashbrowns here, and it is flavorful and crispy. In addition, the fluffy and light biscuit is another of my favorite breakfast delicacies. For me, gingerbread pancake and egg Benedict are the best in Plano. Also, tender chicken fried steak and steak & eggs are great recommendations for steak fans.
Address: 910 W Parker Rd #101, Plano, TX 75075
Phone: (972) 996-5177
Website: https://www.redtruckcafe.com/
Norma's Cafe has welcomed hungry guests since 1956 as a small Texas-style storefront in the Oak Cliff area. The main income of the famous dining destination comes from serving homemade Texas-inspired specialties.
Besides pleasing locals and tourists with mouthwatering, high-quality dishes, Norma's Cafe makes many important and helpful contributions to communities, charities, schools, and non-profit organizations.
Why choose this restaurant
This eating house serves all-day breakfast daily. Also, it opens for lunch and dinner, where you can fill a hungry belly with a juicy steak, pork chops, or burgers.
Furthermore, don't miss out on their amazing daily specials with various choices for soups, sides, veggies, and desserts.
Another great thing about this place is its cozy, casual private dining room, which is awesome for holding private events, family reunions, or business events. If you want to enjoy breakfast in an open-air space with a cool natural breeze, its outdoor patio is ideal.
What to eat
Its breakfast menu is diverse, with fluffy biscuits, hearty pancakes, cinnamon rolls, waffles, and creamy gravy. The dinner menu features award-winning chicken fried steaks and savory smothered pork chops.
Address: 605 W 15th St, Plano, TX 75075
Phone: (214) 440-2748
Website: http://www.normascafe.com/
Patrons can easily see the sign of this casual bakery, cafe, and restaurant in the Lakeside Market. Apart from this location, it is an incredible breakfast-eating place in Dallas with 5 branches.
Why choose this restaurant
This outstanding restaurant offers a large array of freshly baked bread, pastries, desserts, and eclectic comfort food for weekday breakfast, lunch, and dinner as well as weekend brunch. You can enjoy your meal inside or on the airy outdoor patio.
In addition, you can come here with your friends and let your hair down with a traditional mimosa in a welcoming and warm environment. Its nice interior features a perfect mix of old-fashioned and modern decor.
What to eat
French toast, egg Benedict, and farmhouse scramble are excellent options for your breakfast. Or you can stick with the basic option with juicy, fluffy chicken and waffles and a cup of coffee.
Address: 4021 Preston Rd, Plano, TX 75093
Phone: (972) 312-930
Website: https://www.breadwinnerscafe.com/
This family-run restaurant began serving delectable Southern-style cuisine to food lovers in 1958. Aside from the branch in Prestonwood Park, Plano, this popular eatery has other locations in Irving, Dallas, Lewisville, and Forney.
Why choose this restaurant
At Mama's Daughters' Diner, you can indulge in yummy rolls, cornbread, and freshly baked pies. This restaurant has a quaint, adorable outside and a nostalgic, casual inside. Plus, kids under 10 can consume free food here. Its catering service can bring yummy food to your home or company.
What to eat
You must taste roast beef sandwiches, pork chop sandwiches, and French toast because they are popular choices. This eatery serves wonderful chicken fried steak with a succulent texture and huge portions.
Address: 6509 W Park Blvd, Plano, TX 75093
Phone: (972) 473-8877
Website: https://mamasdaughtersdiner.com/
The Biscuit Bar was opened in 2018 at The Boardwalk at Granite Park, Plano, Texas. It is famous for its delicious Southern food on a biscuit. Today, it has become one of the iconic dining places in Arlington, Deep Ellum, Stockyards, Fort Worth, and Coppell.
Why choose this restaurant
In addition to breakfast, lunch, and dinner, this place is a hot spot for late nights (up to 10 PM) in Plano, with a large selection of sweet and savory biscuit sandwiches, tots, and taps at reasonable prices.
Customers can enjoy fun moments with craft cocktails, cold brew, or locally sourced brew coffee at its full bar. The airy patio attracts a lot of guests where they can enjoy the great weather and atmosphere of Plano on nice days.
In addition, you can see a lot of small shops near this location where you can buy local goods.
The restaurant offers special deals for cocktails and beers during the weekday Happy Hour from 3 PM to 6 PM and 9 PM to close. It has some yummy options served with applesauce, tots, and milk for kids 12 and under.
What to eat
I guarantee you'll love its biscuit Monte Cristo, French toast, chicken biscuit sandwich, and biscuit nuggets, as they are full of flavor. For your sweet tooth, you can order Hot chocolate biscuits and Nanner pudding.
Address: 5880 TX-121 #102b, Plano, TX 75024
Phone: (469) 238-2227
Website: https://thebiscuit.bar/
Little Gus Cafe is an iconic spot for an all-day breakfast with American and Mediterranean fares in the Plaza on Legacy, Plano. This amazing eatery has a vibrant environment featuring a nice beach mural and counter-seating options.
Why choose this restaurant
The dining place has a good air vent system that helps keep its kitchen from smoke and a strong frying smell, so its atmosphere is clean. Besides having a cozy dining experience inside, you can pick a seat on a nice patio for a cool and refreshing feeling.
What to eat
Gyro omelet, chicken fried steak, and gyro plate are irresistible delicacies since their flavors are top-notch and fascinating. Also, you can consume a sweet Belgian waffle special with a cup of coffee at the beginning of the day.
Address: 6905 Coit Rd #106, Plano, TX 75024
Phone: (972) 433-5033
Website: https://littleguscafe.site/
Le Peep Grill has been a wonderful eatery serving breakfast in Irving and Plano, Texas for more than 35 years. It is voted as Top 1 Breakfast & Brunch by The Dallas Morning News and The Dallas Observer.
If you are in Plano, you can visit the Midway Hills Shopping Center to find this restaurant. Here, you'll have a perfect breakfast with a wide menu of yummy dishes and coffee drinks.
Why choose this restaurant
This restaurant attracts a lot of patrons because of its elegant, simple, and inviting ambiance that makes them feel relaxed while dining. Furthermore, the chill and clean atmosphere and plenty of seating spaces are other plus points of this place. It offers dine-in, catering, and curbside to-go.
What to eat
Pancakes are one of the popular dishes on its menu due to their fluffy consistency. In addition, a well-cooked egg Benedict omelet, chicken fried steak, and Belgian waffle combo are my priority choices for breakfast whenever I stop by this address.
Address: 3501 Midway Rd #120, Plano, TX 75093
Phone: (972) 781-0700
Website: http://www.lepeeptexas.com/
This family-owned business is a trusted destination to enjoy homemade American and Guatemalan breakfast delicacies and Tex-Mex specialties in this city. The restaurant is in Independence Square, which opens for lunch dinner, and offers catering service.
Why choose this restaurant
Lily's Cafe is a suitable address if you are seeking an eatery serving tasty food and kid-friendly options at reasonable prices. Besides a list of delicious food, its coffee is super strong and fresh. Plus, the clean, casual atmosphere makes your dining experience better.
What to eat
If you want a Tex-Mex-style breakfast, you should pick yummy Huevos Rancheros, breakfast burritos, enchiladas, and huevos con chorizo. Also, rib eye, chicken fried steak, and Guatemalan chorizo, chopped steak are specialties you shouldn't miss.
Address: 3100 Independence Pkwy, Plano, TX 75075
Phone: (972) 312-9732
Website: http://www.lilyscafeplano.com/
Press Waffle Co. is a family-owned eatery that started as a small food truck in 2016. Then, its business scale was expanded with many branches across the USA. In Plano, this eatery is situated inside the Legacy Hall and is a hot spot for breakfast, brunch, and dessert.
Why choose this restaurant
This place is famous for serving the best customizable Belgian or savory waffles that are crafted by hand and prepared daily. And sipping a cup of aromatic locally roasted coffee while enjoying these waffles in the morning is amazing!
What to eat
When visiting this place, you must try its signature Liege waffle, which is prepared from the dough and filled with caramelized clusters of pearl sugar.
Also, its fluffy house waffle is another irresistible delicacy. For your sweet tooth, handcrafted ice cream milkshake is a great choice to opt for.
Address: Inside Legacy Hall, 7800 Windrose Ave., Plano, TX 75024
Phone: (972) 850-0189
Website: http://www.presswaffleco.com/
Kick Off Your Day At The Breakfast Restaurants In Plano, Texas!
What do you think about these eateries I showed above? Do you love them? If you have any questions about these locations, feel free to leave them in the comment box below. By the way, let's share this article to your friends and relatives.
In short, breakfast is the most important meal, so let these eateries in this post bring nutritious, yummy dishes and great dining experiences to you. Please stand up and take a trip to these addresses immediately. Thanks for reading!