Choosing the best restaurants in Wylie, Texas, may be difficult because of the large number of choices. Luckily, this post is here to help you narrow them down. From spicy Mexican food to flavorful Vietnamese treats, Wylie will give you all.
A suburb of the Dallas-Fort Worth area, this city may appear to be dwarfed by its neighboring huge cities in the culinary sense. But anyone thinking that Wylie has nothing new to offer will be very, very much in the wrong. Why? It's time to find out!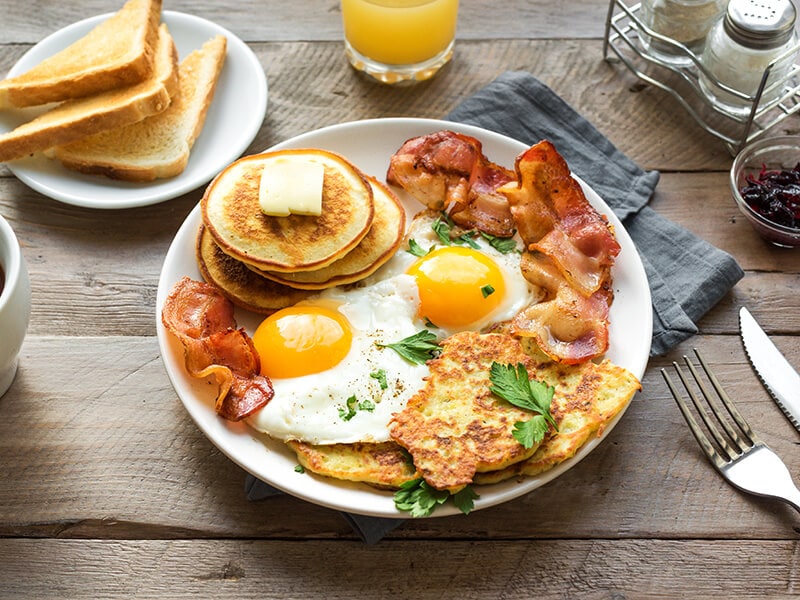 Discovering The Flavors Of Wylie: My Top Picks
Below are the names that will keep your trip to Wylie full of delicious flavors. Let's browse through them first.
Villa Vinci
Meteor Hamburgers – Wylie
Fish N Tails Oyster Bar – Wylie
Napoli's Italian Wylie Restaurant
Cowboy Chicken – Wylie
Cheesesteak House – Wylie
Rosa's Café & Tortilla Factory – Wylie
Chick-fil-A – Wylie
Shoemaker and Hardt
Mijas Taqueria – Wylie
Country Club Cafe
Taco Delite
Chiloso Mexican Bistro – Wylie
Frankie's Casa
El Flamboyan
Ballard Street Cafe
Pho Street Cafe
The Finest Dining Venues To Explore In Wylie
The Texas city enjoys an impressive range of excellent restaurants to suit every taste and budget. Come to Wylie, where your next favorite spot is waiting for you!
If you want to dine at a casual Italian restaurant, Villa Vinci will fit the bill nicely. It serves pasta, pizzas, subs, and other inviting Italian eats.
Why choose this restaurant:
Attentive service is one of the best things about this nice restaurant, whose friendly staff members will make your experience very pleasant. Sometimes, the owner himself will bring dishes to your table and have a nice chat with you.
Adding to the delight of on-point Italian food are the pleasing Mediterranean-style architecture and mellow music. You will enjoy a lot of warm vibes from such a charming atmosphere.
What to eat:
Chicken parmigiana, topped with house-made marinara sauce and served with spaghetti, is a solid choice for the main dish (don't forget to order extra fresh garlic rolls). In terms of finger food, meatball parmesan subs or calzones with mozzarella and ricotta are perfect.
Price range: $$ – $$$
Food style: Italian
Location: 117 N Ballard Ave, Wylie, TX 75098
Website: https://www.villavincimenu.com/
Phone: +19724294799
This famous locally-run Wylie joint caters to customers in love with classic, no-gourmet-topping hamburgers.
Why choose this restaurant:
From the vintage decor to playful oldies tunes that wouldn't be out of place in the 1950s, everything at Meteor Hamburgers oozes out nostalgia. It isn't only an old-fashioned hamburger joint in words: this is truly a window into the bygone era of plain, simple hamburgers.
However, you can also come across a few innovative creations besides classic choices with juicy beef patties and fresh, made-from-scratch french fries. Strangely, they combine very well with the antique vibe of the place to give you an amazing experience.
What to eat:
People new to this restaurant will do well to choose the Hangover hamburger, the signature dish consisting of fried eggs, ham, hash brown patty, house-made sauce, and other things.
If you love something more peculiar, try peanut butter burgers. Other than peanut butter, they also contain cheddar cheese and bacon.
Price range: $$ – $$$
Food style: Fast food
Location: 620 S State Hwy 78 #627, Wylie, TX 75098
Website: https://www.facebook.com/
Phone: +19724423825
Fish N Tails Oyster Bar delivers superb seafood-based delicacies full of flavors and reasonably priced. It also boasts a full bar for you to chill out. Besides Wylie, it has many other restaurants in Texas.
Why choose this restaurant:
In Wylie, people in the mood for fresh seafood often go to Fish N Tails Oyster Bar. After experiencing firsthand how affordable and high-quality the restaurant's fare is, you will understand why. Everything is seasoned to perfection, with a warm and lively atmosphere to match.
The attractive lunch specials also help. From 11 AM to 3 PM every day, you can order the dish of the day at a fair price. There is plenty of refreshing beer to go around, and you can watch your favorite games on the many big-screen TVs on the walls.
What to eat:
My advice is to order whatever the lunch special is. However, the Tilapia Trio of grilled tilapia, shrimp, and crab meat sauteed in a creamy sauce is the crowd favorite and worth every cent of your money. And shrimp cocktails appear to be the best appetizer on the menu.
Price range: $$ – $$$
Food style: Seafood
Location: 330 S State Hwy 78, Wylie, TX 75098
Website: https://www.fishntails.com/
Phone: +12142999354
Appetizing Italian food and drink are easy to come by at this casual, highly praised ristorante, which also offers great pizza delivery service.
Why choose this restaurant:
Behind the insignificant frontage of Napoli's Italian Wylie Restaurant is a charming space full of warm ambiance, deliciously hot dishes, and tasty drinks. From appetizers and pasta to pizzas and subs, there are many choices to keep your stomach full and your spirits up.
If you come here on Tuesday and Wednesday, you can order wines at half price. Take a good look at its 40-something wine menu before making your choice. More than 20 varieties of beers, both bottled and on tap, are also available for fun lovers.
What to eat:
Pasta primavera with fresh veggies, lobster bisque soup, and mushroom-added chicken marsala are my three choices for a simple meal. Pizza fans can ask for deep-dish Sicilian cheese pizzas, while chicken parmesan subs are a true delight for anyone.
Price range: $$ – $$$
Food style: Italian
Location: 701 S State Hwy 78, Wylie, TX 75098
Website: https://napoliswylie.com/
Phone: +19724424653
Founded in 1981, Cowboy Chicken is a chain of chicken rotisserie restaurants with many locations in Texas.
Why choose this restaurant:
You can tell how good this place is from the smell. Fresh chicken mixed in an exotic dry rub and slowly roasted over wood will create an irresistible aroma to make your stomach grumble. Plus the cozy Western atmosphere inside the clean restaurant, you will have a very enjoyable time.
What to eat:
The restaurant offers many chicken choices: chicken pieces, fried thighs, enchiladas, sandwiches, etc. Decide which one is your favorite, then pick from the large menu of sides. I prefer twice-baked potatoes, fried okra, and Spanish rice to the others.
Price range: $$ – $$$
Food style: Fast food
Location: 3360‭ ‬W.‭ Farm to Market Road 544 ‬#950, Wylie, TX 75098
Website: https://www.cowboychicken.com/
Phone: +19724420606
Located near downtown Wylie, this cheesesteak fixture provides some of the most delicious cheesesteaks in the state.
Why choose this restaurant:
Some say this place sells overpriced fare, others think it makes good value for money, but all agree that its cheesesteaks are spectacular. Let your taste buds be the impartial judge of their quality. The flat-screen TVs will delight you with sports games while you're waiting for your order.
What to eat:
Simply go with the daily specials: every weekday comes with an interesting dish, like buffalo chicken cheesesteak on Monday or pizza cheese steak on Thursday. Doing so can help you save a few bucks as well.
In addition to cheesesteaks, the restaurant provides other fast food items, such as burgers, chicken wings, or deli salads. Don't forget to complete your meal with side dishes and salads, like crispy onion rings.
Price range: $$ – $$$
Food style: Fast food
Location: 207 N Ballard Ave, Wylie, TX 75098
Website: https://www.cheesesteakhousetx.com/
Phone: +14692980173
From West Texas, Rosa's Cafe grew to cover the entire state with dozens of casual restaurants doling out terrific Tex-Mex eats. Now, you can experience it in Wylie.
Why choose this restaurant:
This well-known restaurant can get very crowded, whether you take to-go tacos for breakfast from the drive-through or sit down in the colorfully decorated dining room at lunch. But the food quality is on point and worth braving the crowd for.
Besides, you can improve your tacos with many salsa flavors from the impressive bar, all free of charge. And since it's Rosa's Café I'm talking about, taking advantage of its Tacos Tuesday is a must. From 10:30 AM on Tuesday, you can order three tacos with sides for the price of one!
What to eat:
Fajitas made with beef or chicken stuffings are the best-loved items at the restaurant. You can also buy breakfast tacos with a variety of fillings (like beans, cheese, or chorizo) for breakfast or end your day with various types of dinner plates.
Price range: $$ – $$$
Food style: Tex-Mex
Location: 3480 FM 544, Wylie, TX 75098
Website: https://www.rosascafe.com/
Phone: +19724423703
From the renowned American fast food restaurant chain with love. From Monday to Saturday, this location hands out yummy chicken sandwiches and other great items that create Chick-fil-A's reputation.
Why choose this restaurant:
Chick-fil-A stores are all great places to get a delightful food experience, but the Wylie one even scores better than the rest. Its drive-through lanes are fast, the playground provides exciting games to entertain little ones, and polite staff members are eager to help with your order.
If you have tasted chicken sandwiches before and love their flavor, there will be nothing to complain about at this restaurant. If not, you're in for an extremely delicious education.
What to eat:
After getting the famous side dish of Chick-fil-A waffle potato fries, you can request one or several must-try sandwiches: classic version, deluxe sandwich, spicy sandwich, or the mouth-watering grilled chicken club sandwich.
Price range: $$ – $$$
Food style: Fast food
Location: 400 S State Hwy 78, Wylie, TX 75098
Website: https://www.chick-fil-a.com/
Phone: +19724428035
Forget Starbucks; it's time for something stronger! Shoemaker and Hardt can give you stimulating drinks, along with many sweet treats perfect for a light meal. It boasts an intriguing gift shop, too.
Why choose this restaurant:
Located near the historic downtown of Wylie, this little brick-lined cafe boasts a vintage flair and charming atmosphere with a great relaxing effect. A cup of robust, freshly brewed coffee and some snacks will complete a memorable breakfast or mid-day meal.
Another exciting thing about this day is the gift shop. In fact, this section is so popular that many people refer to Shoemaker and Hardt as a cafe hidden in a gift shop. You will be spoiled for choices with antiques, toys, decorations, souvenirs, trinkets, curios, and more.
You can get voodoo dolls or a stuffed howler monkey for the living room, while kids will fall in love with toy marbles, rubber band guns, wax lips, and many other things that children in the past used for fun. Just make sure that they don't knock over any fragile objects!
What to eat:
I like lattes, so my recommendations include the Brown Cow latte with milk chocolate, Cinnababe latte (consisting of cinnamon and vanilla), or caramel apple tea latte. In terms of treats, milkshakes, sundaes, and frappes of many flavors are some wonderful options.
Price range: $$ – $$$
Food style: Cafe
Location: 105 N Ballard Ave, Wylie, TX 75098
Website: https://www.coffeetexas.com/
Phone: +19724420860
Besides the restaurant in Dallas, this Mexican restaurant has a location in Wylie to bring flavorful street tacos to locals.
Why choose this restaurant:
Most restaurants in Wylie only sell Tex – Mex tacos. Not here in Mijas Taqueria. Opened by a son of Monterrey (Mexico's largest city), the restaurant only delivers authentic Mexican flavors in the form of soft corn tacos diverse in flavors and rich in colors (the flour version is also available).
With attractive decor as well as cumbia and Spanish rock music filling the air, Mijas Taqueria showcases a laid-back atmosphere that is hard to beat. Tacos Tuesday, a weekly event with delicious tacos at bargain prices, is truly the cherry on top.
What to eat:
Classic taco plates with rice, beans, and your choice of meat (trompo and barbacoa are the best picks, though) will make a wonderful meal for any time of the day. Meanwhile, the frozen margarita with mangoes is an excellent drink to wash it down.
Price range: $$ – $$$
Food style: Mexican
Location: 401 N, S State Hwy 78, Wylie, TX 75098
Website: https://mijastaqueria.com/
Phone: +14695738111
Opened in 2009, this family-run restaurant is the gateway to healthy meals with farm-to-table dishes for breakfast and lunch.
Why choose this restaurant:
Country Club Cafe perhaps doesn't lie near many places of interest, but the goodness of its breakfast fare and homely atmosphere is sufficient to guarantee a trip. From the moment you set foot in this cute little restaurant to departure, you will be treated with the utmost friendliness.
The restaurant can get busy in the morning but is fairly quiet at other times and conveys a great sense of intimacy. Be wary of the cinnamon swirl pancake sample: you may be tempted to order more!
What to eat:
The Country Club Breakfast plate with eggs, bacon, hash browns, biscuits, and more will help you start your day with vigor. Breakfast tacos with flour tortillas, eggs, and pulled pork are another nice choice. Of course, you can always choose the crave-worthy cinnamon swirl pancake.
Price range: $$ – $$$
Food style: Cafe, Breakfast and brunch
Location: 2260 FM1378 #105, Wylie, TX 75098
Website: https://www.thecountryclubcafe.com/
Phone: +19724425555
Starting in 1987, Taco Delite has been one of the few non-chain fast food restaurants in Wylie that tacos fanatics can't live without.
Why choose this restaurant:
Hearty eaters will love this family-run fixture very much: the tacos are huge and sold at unbelievably low prices. Taco Delite is the very definition of good value for your money.
But affordability doesn't harm the quality in this case. The ingredients for the tacos in your hands are fresh and locally sourced, guaranteeing the best meal possible. Let me tell you a secret: If you dine in instead of using the drive-through, you can get some ice cream for free!
The only drawback bugging this place is that its opening hours may be inconsistent because of bad weather or other reasons. You may want to check its Facebook page before driving here.
What to eat:
The tacos can be soft or crispy and filled with beef or chicken. In case you prefer more diversity, you can pick one of many nacho variations (the bean and cheese ones are very tasty), burritos, or enchiladas.
Price range: $$ – $$$
Food style: Tex-Mex, Fast food
Location: 409 S State Hwy 78, Wylie, TX 75098
Website: https://www.facebook.com/
Phone: +19724424177
What do you think about Austin-style breakfast tacos, burritos, nachos, and more Tex-Mex eats? Say hello to Chiloso Mexican Bistro, a casual restaurant chain with many locations around Austin.
Why choose this restaurant:
This restaurant is open all day, starting from the early morning when not many other restaurants are active yet. Anyone seeking a yummy breakfast can go here to savor their meals in a fun setting with modern decor.
But lunch is no less amazing: every day has a special dish (with a cheaper fee, of course). The next thing to do is to chill at the bar and sip a house-made cocktail.
What to eat:
Chiloso Mexican Bistro provides many great options for building your own burritos. But in case you like a shortcut and want to order from the specialty menu, I recommend you choose Avocados By Morning (grilled avocados with chorizo, scrambled eggs, etc.) for breakfast.
In need of a packaged lunch? Chiloso lunch boxes consisting of tacos/ burritos, complete with refried beans, shredded cheese, and vegetables, will be an appealing choice. But you should only consider them after trying lunch specials, like sour cream chicken enchiladas.
Price range: $$ – $$$
Food style: Fast food
Location: 901 FM 544 #800, Wylie, TX 75098
Website: https://chilosomexicanbistro.com/
Phone: +19724421710
Frankie's Casa is a family-friendly restaurant that many locals choose for a fantastic Mexican meal.
Why choose this restaurant:
Situated in a renovated house with a warm atmosphere, this family-oriented eatery will charm you with everything patrons need: delicious eats, quick service, attentive staff members, plus beautiful music from the 1980s in the background.
The outside patio is equipped with heaters, so you can dine al fresco year-round. While Frankie's Casa serves lunch and dinner, its diverse Saturday lunch is a must-try.
What to eat:
This laid-back restaurant's acclaimed specialties include brisket enchiladas (with poblano sauce and mushrooms), Frankie's fried rice (with veggies and your choice of meat), and spicy and creamy Mexican lasagna.
Price range: $$ – $$$
Food style: Mexican, Tex-Mex
Location: 302 N Ballard Ave, Wylie, TX 75098
Website: https://www.facebook.com/
Phone: +14693674466
Mexican food is surely excellent, but Puerto Rican cuisine is no less so. Head to this family-owned restaurant with counter service to see for yourself.
Why choose this restaurant:
Many Latin-American patrons, especially those from Puerto Rico, describe their meals at El Flamboyan like those cooked by their grandmothers. So if you're looking for authentic Caribbean food with a vivid display of colors and flavors, this restaurant is a solid choice.
But don't let its nondescript appearance deceive you. Though there isn't much in the way of fancy decor, the friendly atmosphere, servers' smiling faces, and a lively vibe emanating from the catchy Latin music will fascinate you in no time.
What to eat:
Bacalaitos (cod fritters), alcapurrias de carne (meat-stuffed fritters made with green bananas and taro roots), and Cubano sandwiches are interesting options for a light meal. To get something more filling, you can try bistec encebollado (seasoned Cuban steak with sides).
Price range: $$ – $$$
Food style: Puerto Rican
Location: 3975 Old Parker Rd, Wylie, TX 75098
Website: https://www.facebook.com/
Phone: +19724427350
Wylie inhabitants have flocked to this charming restaurant for amazing American food since 1997. It is open seven days a week, offering breakfast and lunch items.
Why choose this restaurant:
Located in the historic downtown, Ballard Street Cafe boasts an elegant architectural style to match its beautiful surroundings. Once you add in the pleasant small-town vibes and top-notch service (a spectacular feat, given how busy the restaurant often is), you will want to come back soon.
When it comes to the food, Ballard Street Cafe has nothing to disappoint and everything to amaze you. Countless people describe its menu as a fine example of homestyle cooking. Even the prices are agreeable for such outstanding food.
What to eat:
Hand-breaded chicken fried steak is Ballard Street Cafe's universal favorite dish. You can find it in both breakfast plates and lunch burgers/ sandwiches. Ballard omelets with breakfast meats and veggies are another mouth-watering delight.
Price range: $$ – $$$
Food style: American
Location: 112 N Ballard Ave, Wylie, TX 75098
Website: http://www.ballardstreetcafe.net/
Phone: +19724420453
If you find my lack of wonderful Asian restaurants disturbing, let Pho Street Cafe remedy that trouble. It delivers many choices of traditional Vietnamese food from 11 AM – 8 PM every day.
Why choose this restaurant:
Pho Street Cafe is a small Vietnamese eatery with many healthy and yummy dishes. Its many variations of pho-nomenal Pho have great seasoning, and the broth is as flavorful as genuine Vietnamese Pho can get.
But that isn't the only thing you can enjoy in the fun and playful interior with decor reminiscent of Vietnamese street food stalls. Many other traditional eats from this beautiful Southeast Asian country, like rice noodle dishes and Banh mi, are waiting for you here.
What to eat:
Beef or chicken Pho with various cuts of meat is the most sought-after option at this Vietnamese restaurant. But Bun bo Hue (spicy beef noodle soup) and spring rolls (with genuine Vietnamese herbs) don't fall far behind in popularity.
Price range: $$ – $$$
Food style: Vietnamese
Location: 3483 FM 544 #110, Wylie, TX 75098
Website: https://www.phostreetcafe.com/
Phone: +19724297212
Welcome To Wylie's World Of Culinary Wonder
Wylie's thriving culinary landscape makes it easy to have a meal of exceptional quality. It is child's play to find highly rated Mexican and Tex-Mex restaurants, while renowned fast food chains, adorable breakfast spots, and more are only a short distance away.
So which one are you going to try? Be sure to tell me in the comments. I'd love to hear about your visit to it, too, like what you think about its ambiance or your favorite dish. Go ahead and spill it! And don't forget to share this post with your friends and fellow travelers!