Some of the best Italian restaurants in Dallas, TX, below will help you through the confusing list of Italian diners to eat in Dallas since looking for ideal restaurants isn't an easy task. This list will include as much information as possible to help you do your research thoroughly.
Italian cuisine, in general, is luscious with many inviting dishes, one of them being the renowned pizza. You also have assorted pasta dishes and pleasant desserts like tiramisu. But what better way to savor them than to look for places that serve authentic Italian dishes?
Therefore, let's not wait any longer and start reading the list with me!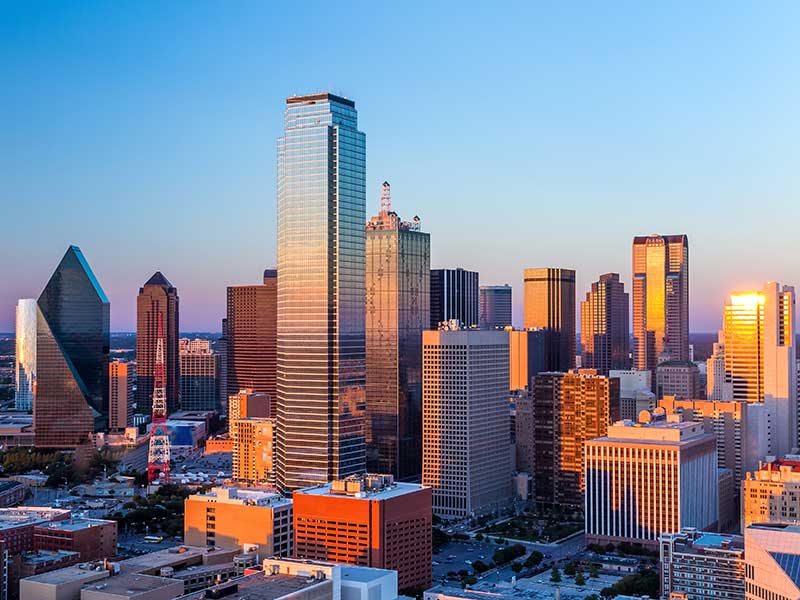 Start Your Italian Feast With These Restaurants In Dallas
Take a stroll around Dallas while surrounding yourself with some of these most highlighted Italian restaurants. You will not be disappointed by the food quality and the atmosphere these places offer.
Avanti is an awesome place to eat in Uptown Dallas where you can get incredible Italian food. Avanti's menu will impress you with its diversity ranging from date night menus, dinner specials, and desserts to drink options.
This chic restaurant offers a modern and dynamic ambiance, making it the perfect place for you and your friends to go out for a meal. With a colorful menu made of seafood, steak, and pasta with an Italian-Mediterranean flavor, your meals will pack with joy and satisfaction.
One unique feature of Avanti is its date night menu. This menu offers a three-course meal and some wine selection for couples at an affordable price. This makes it easier for those who don't know what to pick for each course.
Aside from that, there are also occasional live music performances at Avanti. The best thing about these performances is the sound is always at the perfect volume so that it doesn't interrupt your conversations.
Price range: $$
Food style: Italian, Wine bar
Location: 2720 McKinney Ave, Dallas, TX 75204
Website: http://www.avantirestaurants.com/
Phone: (214) 871-4955
Table Reservation:
Order Online:
Andrea's Italian is a restaurant established in 1998. With its cozy atmosphere and delicious food, this palace has attracted many customers for years.
Looking from the outside, you might be deceived by the secluded look. The inside situation is the polar opposite, with warm lighting and rustic furniture. The decoration at Andrea's will give you a familiar feeling like visiting a friend's house.
For those who have never visited this place before, you should try the classic lasagna that's luscious and flavorful.
Wine lovers can ask for wine suggestions and sip on some of the richest and tastiest wines here. You will love that Andrea's offers a wide range of wines you could choose from.
Price range: $$
Food style: Italian
Location: 7260 Gaston Ave, Dallas, TX 75214
Website: https://andreasitalianrestaurant.com/
Phone: (214) 321-8800
Table Reservation:
Order Online:
Amore Italian Restaurant is an Italian place that takes inspiration from New York's Little Italy neighborhood. Like Andrea's, Amore has a relaxed atmosphere with the main color scheme of brown.
Amore is a place that's perfect for any occasion and any type of customer. You can bring your family, friends, children or partners to Amore and the atmosphere would fit the occasion every time.
The menu here at Amore is divided into lunch and dinner menus with many different dishes. You can get classic Italian menus for lunch, like sandwiches, salad, pizza, and desserts. You may get other grilled specials and unique desserts if you visit for dinner.
One interesting thing to note is that wine bottles at Amore are only half the price on Mondays and Tuesdays. So if you're planning to have a drink for your Italian meal with your friend group, visit Amore on these two days for some wine at a lower price.
Price range: $$
Food style: Italian, Bars
Location: 6931 Snider Plaza, Dallas, TX 75205
Website: http://amoreitalian.net/
Phone: (214) 739-0502
Table Reservation:
Order Online (You can also order through the restaurant's phone number)
In North Italia, you can find some of the freshest pizzas. This place is perfect if you prefer something different every day, as the chefs make their favorite specials different.
When talking about Italian food, one of the best aperitivo or pre-meal drinks people can think of is wine and salami. And you can get just this pair from North Italia with the best atmosphere of open-air seating surrounding.
If you're here for the first time, try their meatballs and bread appetizers. If you're clueless about what to order, feel free to ask for suggestions from the waiters, as they know the menus very well and can help you make up your mind.
Price range: $$
Food style: Italian, Cocktail bar
Location: 2301 N Akard St Suite 280, Dallas, TX 75201
Website: https://www.northitalia.com/
Phone: (972) 619-3770
Table Reservation:
Order Online:
400 Gradi is an Australian-originated restaurant serving amazing Italian food. With Dallas as its first location in the US, 400 Gradi established itself as a promising spot for avid Italian food lovers.
You can find 400 Gradi, among other impeccable restaurants around the area of Downtown Dallas TX; the place provides you with the best service and amenities when you come and dine here.
With a sophisticated space and a cool and calm color theme in the restaurant, many customers are always pleased with their dining experience.
The food you get here at 400 Gradi is worth every penny. From starters to dessert, you can taste the quality very well in every bite, especially with the pizza, which I consider to be some of the best in Dallas.
Price range: $$
Food style: Italian, Wine bar
Location: 2000 Ross Ave Suite 140, Dallas, TX 75201
Website: https://400gradi.com/
Phone: (972) 850-9053
Table Reservation:
Order Online:
Let's learn a bit about the background of the unbeatable Italian restaurant called 400 Gradi.
La Stella Cucina Verace is another restaurant in Dallas serving some high-quality food. You can expect nothing less than some of the best-tasting dishes at La Stella Cucina in a classy dining space.
From any source possible, La Stella Cucina always manages to whip up amazing servings of food. With appetizers coming from fresh local and imported ingredients like home-baked bread and cheese to pasta, vegetable, and seafood-based dishes, you will never grow bored of the menu here.
Aside from regular dining, La Stella Cucina provides private dining service. This gives you an intimate and personal space while enjoying some of the best foods in Dallas. Just make sure to fill out some information before booking a private dining session here.
Price range: $$
Food style: Italian
Location: 2330 Flora St ste.150, Dallas, TX 75201
Website: https://www.lastellatx.com/
Phone: (469) 663-7800
Table Reservation:
Order Online:
Yet another family-owned restaurant is waiting for you to explore. Having been around since 2015, Panevino Osteria is a famous Italian Mediterranean restaurant putting a modern twist on northern Italian cuisine that you can find in the Addison Walk area.
Panevino Osteria mainly focuses on steak, pasta, and seafood dishes. This place showcases the divine flavors of the European region by cooking the best ingredients with the finest techniques.
You can tell the pizza here tastes authentic since it always comes to your table fresh from the brick oven. By using this method, the cooks can preserve the original flavors of Italy in the pizza for you. Another dish to try has got to be the Osso Bucco, with its rich and succulent flavor.
To top off the wonderful food, you can try ending your meal with some sweet and decadent dessert and some tasty wine from the full bar in the restaurant. No matter which one you choose, I'm sure it will be a satisfying and delicious meal for you.
Price range: $$
Food style: Italian, Wine bar
Location: 5000 Belt Line Rd #300, Dallas, TX 75254
Website: http://panevinoosteria.com/
Phone: (469) 677-1536
Table Reservation:
Order Online:
Urbano Cafe is one of the hidden gems of BYOB restaurants in Dallas. It's a fresh breeze from conventional Italian places. This spot offers a laid-back atmosphere that the foodies in Dallas will enjoy.
This cafe/bistro serves a combination of American and Italian food that's flavorful and soothing. With a simple-looking yet quality menu, you can choose from risotto dishes to the sophisticated entree of some Texas redfish.
Such a skillful combination of the menu and the great service helps Urbano Cafe prove itself as a fashionable spot for diners who prioritize comfort and quality.
Price range: $$
Food style: Italian
Location: 1410 N Fitzhugh Ave, Dallas, TX 75204
Website: https://www.urbanodallas.com/
Phone: (214) 823-8550
Table Reservation: Contact the restaurant through their phone number for table reservations.
Order Online:
9. Maggiano's Little Italy
If you love Italian restaurants with cozy and homey decorations, Maggiano's Little Italy is the place for you. Besides its charming decoration, this restaurant has a wide variety of menu types catering to every customer's needs.
As for the staff here, they will be happy to walk you through the menu every time in case you have some questions or look for some suggestions. Even though this place is quite luxurious, they never fail to make you feel comfortable while eating.
This place is especially perfect for celebrations or dinner dates as the food here tends to be more indulgent, and the servings are quite filling.
Price range: $$
Food style: Italian, bar
Website: https://maggianos.com/
Location 1: 205 NorthPark Ctr, Dallas, TX 75225
Phone: (214) 360-0707
Table Reservation:
Order Online:
Location 2: 8008 Herb Kelleher Way, Dallas, TX 75235
Phone: (469) 965-7007
Table Reservation:
Order Online:
Have you ever been curious about what central and southern Italian cuisine consists of? Come and pay Mia Nonno Trattoria in Dallas a visit, and you will have your answer.
This restaurant is a place whose owners took their inspiration from the quality restaurants in New York and brought it to life.
Some of the notable dishes you should try when coming to Mia Nonno Trattoria are seafood and pasta dishes like mussels in a tomato broth or gnocchi in a four-cheese sauce. Now do those sound luscious and appealing to you?
In case you also want some classic Italian sides, there are menu items like Caesar salad, vegetarian appetizers, and pizza waiting for you to taste. The place is also perfect for a light drink with your friends if you don't feel like eating.
Price range: $$
Food style: Italian
Location: 2588 N Houston St Ste 100, Dallas, TX 75219
Website: http://miononno.com/
Phone: (972) 639-5070
Table Reservation:
Order Online:
Take a closer look inside Mia Nonno Trattoria, an Italian restaurant in Dallas.
There are many great places to eat in Deep Ellum, Dallas. And Postino WineCafe has been a top favorite of mine in recent months. I'm sure you will love the menu here just as much as I am.
Instead of serving solely Italian food, Postino WineCafe focuses on serving a combination of assorted wines and Italian dishes. This also appears through the food and wine they serve. You will find quality Italian brunch menu items to enjoy while sitting at a quality wine bar.
There are a few dishes I highly recommend trying at Postino. Order a bruschetta board If you are into something fresh. They also have an option of gluten-free bread. If you're into something more indulgent, check out the Croque madame and the shakshouka.
Price range: $$
Food style: Italian, Wine bar
Location: 2639 Main St Suite 130, Dallas, TX 75226
Website: https://www.postinowinecafe.com/
Phone: (972) 210-2102
Table Reservation:
Order Online:
Unlike the Italian places I've talked about, Giovanni's is a place serving both the Mediterranean and Italian delicacies. This makes it the perfect place to visit for groups with different food preferences. You can easily find this restaurant on the first floor of Preston Highlands Village shopping mall.
First appearing in 1989, Giovanni's has long been one of the most prestigious diners in Dallas, where you can get some delicious food. Not only do they serve Italian dishes there, but you can also find menu items like chicken kabobs, saffron rice, and beef skewers.
There aren't many places that combine the cuisine of Italy and Persia as well as Iran as Giovanni's does. And they have been doing such an excellent job serving people good food in a warm and hospitable atmosphere.
I suggest visiting Giovanni's on Friday and Saturday evenings. These are nights where there would be live performances at the restaurant you can enjoy with your family.
Price range: $$
Food style: Italian, Persian/Iranian, Mediterranean
Location: 18484 Preston Rd Suite 119, Dallas, TX 75252
Website: https://giovannisusa.com/
Phone: (972) 596-8610
Table Reservation:
Order Online:
When coming to Enoteca Italia, young customers will love this place for its trendy appearance, neat decoration, and spacious room. With a chic atmosphere, this place is perfect for a weekend brunch or a lunch date with your friend.
Enoteca is truly a culinary gem in the Oak Lawn area of Dallas. It's a small and cozy family-owned restaurant where you can enjoy tasty food quality and sip on some wine in a trendy place.
One thing that makes this place stand out is the fact that the cooks make your food from scratch. So you can taste all the care they have put into the ingredients and the making. I highly recommend the meatballs and seafood linguine; you will love the fresh seafood.
Price range: $$
Food style: Italian
Location: 3102 Oak Lawn Ave #116, Dallas, TX 75219
Website: https://www.enotecaitaliadallas.com/
Phone: (972) 685-2112
Table Reservation:
Order Online:
14. Penne Pomodoro
Penne Pomodoro is just the place to visit to fix your spontaneous pizza craving. With a family-friendly space that's in the heart of Snider Plaza, this place guarantees that you will have fun every time dining here.
Although the presentation and execution may not be as luxurious and high-class as premium restaurants, the food at Penne Pomodoro is similar to the quick and tasty comfort food you can grab on a weekday.
With a menu full of classic Italian dishes like Caesar salad or lasagna, you will not be bored with the flavors this place provides. Along with the Italian food are some cocktail drinks you can have. And you can also get wine bottles for half the price on Mondays and Tuesdays here at Penne Pomodoro.
Price range: $$
Food style: Italian
Website: https://www.pennepomodoro.com/
Location 1: 6815 Snider Plaza, Dallas, TX 75205
Phone: (214) 373-9911
Table Reservation: Contact the restaurant for parties of 6+ people
Order Online:
Location 2: 11661 Preston Rd Suite 143, Dallas, TX 75230
Phone: (214) 368-3100
Table Reservation: Contact the restaurant for parties of 6+ people
Order Online:
Of all the Italian restaurants in Dallas, Dough Bro is one of the places most famous for its pizza and calzones. People enjoy visiting this place for the quality dough of the pizza and the friendly atmosphere.
Dough Bro is most famous for the fresh dough they craft daily in-house. This type of dough has won them awards. On top of that, Dough Bro makes wonderful use of seasonal local ingredients and turns them into good comforting food.
Besides their tasty pizza and calzones, there are some other Italian classics that you should try. A few dishes that work extraordinarily for lunch are sandwiches, pasta, and salads. In addition, the place also serves fresh beer on tap to keep your lunch refreshing.
Price range: $$
Food style: Italian, Bar, Pizza
Location: 5181 Keller Springs Rd, Dallas, TX 75248
Website: http://www.doughbro.com/
Phone: (469) 248-0058
Table Reservation: Not available
Order Online:
This is a place that focuses on Italian food that's quite famous in Dallas. Andiamo is a family business that has been around ever since 1992. You should check this place out if you are also into fusion cuisine.
The term "family-owned" may suggest that Andiamo is just a small-scale Italian diner. It is a far cry from just a local diner. This place offers a sophisticated dining experience with some of the most memorable dishes.
Not only does Andiamo serve Italian dishes like Caprese, bruschetta, or pasta, but this place also has scrumptious fusion dishes worth trying. It's also worth noting that you can get house wine bottles for half the price when ordering an entree dish every Thursday.
Andiamo is a nice place to go to for a dinner meal. This place also holds events and supports catering services, so it's also ideal for hosting a party for any occasion here. That way, you and your loved ones can savor the amazing dishes at Andiamo.
Price range: $$
Food style: Italian, Bar
Location: 4151 Belt Line Rd Suite 101, Addison, TX 75001
Website: https://andiamoitaliangrilltx.com/
Phone: (972) 233-1515
Table Reservation:
Order online:
I have saved the best for last. The final spot on today's list is The Charles. It's a premium diner that combines Italian cuisine with the local uniqueness of Texas into a fine-dining experience.
This restaurant only appeared recently, in 2018. It has made its reputation among avid foodies for its extraordinary culinary artwork from many prominent chefs. It would not be an understatement to say that this place honors good Italian food in a luxurious space.
You will fit right into The Charles dining room with an exquisite yet intimate atmosphere.
A few dishes are the chef's recommendation, including charred octopus, pork blade chop, or some sweet and pleasant desserts. All these items are the best representatives of beautiful Italian cuisine.
Besides the restaurant, The Charles also has a chic bar called Charles Bar. It's the perfect extension of the restaurant that you can frequently visit for a tasty cocktail, some wine, or even an exhilarating aperitif or pre-meal drink before dining.
Price range: $$$
Food style: Italian
Location: 1632 Market Center Blvd, Dallas, TX 75207
Website: https://www.thecharlesdallas.com/
Phone: (469) 917-9000
Table Reservation:
Order Online: Not available
Gallo Nero is another bustling destination for the locals in Dallas to visit for a fresh slice of pizza and some amazing cocktail drinks. This family business has been around Dallas since 2019 and has never disappointed the people here.
The name and symbol of the restaurant, Gallo Nero, means black rooster. The cuisine is especially prominent through their food which uses simple yet quality ingredients.
Gallo Nero focuses mainly on Florentine cuisine. The menu consists of classic house special pizzas like meat lover, cheese, etc. On top of that, you can choose from various pasta and entree dishes that depict Italian beauty perfectly.
Besides their amazing food, the restaurant also has happy hours where you can get delicious cocktails and other drinks for half the price. This feature is what initially attracted me to Gallo Nero, as I love a nice cocktail to pair with my pasta.
Price range: $$
Food style: Italian
Location: 1905 Greenville Ave, Dallas, TX 75206
Website: http://www.gallonerotx.com/
Phone: (972) 598-0800
Table Reservation: Not available
Order Online:
Gallo Nero is one Italian restaurant in Dallas you should not miss out on.
The last Italian on my list today is Taverna, a small-scale chain of cozy Italian eateries throughout the United States. It's well-known for utilizing the freshest and quality seasonal ingredients to create some of the most mouth-watering Italian dishes.
The restaurant offers a close-knit feeling for the customers dining here with rustic decorations. The place, in my opinion, has successfully recreated the atmosphere of a local and authentic Italian diner and brought it back to Dallas.
What's also great about eating at Taverna is their brunch drink discount every Saturday and Sunday. When visiting Taverna on the weekends, you can enjoy single glasses of Mimosa and Bellinis at a special price from 10 AM to 3 PM.
Price range: $$
Food style: Italian, Breakfast & Brunch
Location: 3312 Knox St, Dallas, TX 75205
Website: https://www.tavernabylombardi.com/
Phone: (214) 520-9933
Table Reservation: Contact the restaurant through their phone number for table reservations.
Order Online:
Where Will Your Next Italian Meal Be?
I hope you have by now gained a clearer picture of what good Italian restaurants are all about in Texas. It's only natural to start planning your next dinner at your new favorite Italian diner in Dallas and have a blast.
If you find this post useful, please give it a share so that many others can reach it. And feel free to tell me what your favorite dish is. I'm sure we will have a fun discussion in the comments.
Thank you, and I will see you in my next post.